Speakers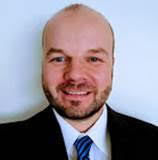 Boris Christian Polotzek
Outreach & International Programs Manager, California State University Northridge (CSUN)
Boris Christian Polotzek is the Outreach & International Programs Manager at CSUN's College for Graduate, International and Midcareer Education (Tseng College). He is a native of Germany and has been an international exchange student himself, which ignited a life-long passion for international education and cultural exchange. When Boris is not busy in the office assisting international students and managing customized contracted short-term programs, he frequently travels around the world to inform future international students about studying at California State University, Northridge in Los Angeles, California. (LinkedIn: https://www.linkedin.com/in/bcpolotzek)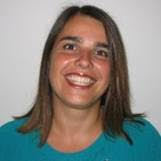 Vanessa Andrade
Director, International Programs and Partnership Development & Deputy SIO
Vanessa Andrade is the Director of International Programs and Partnership Development at CSUN's College for Graduate, International and Midcareer Education (Tseng College). She is a native of Brazil and has been an international exchange student herself, which ignited a life-long passion for international education and cultural exchange. Vanessa has held multiple leadership positions in the International Higher Education sector providing her with extensive experience and a wealth of knowledge. She also serves as CSUN's Deputy Senior International Officer, keeping international partners and students informed about the excellent study opportunities at California State University, Northridge in Los Angeles, California. (LinkedIn: https://www.linkedin.com/in/vanessa-andrade-2015a29)
About the Webinar
Key takeaways and what you will learn at this webinar:
Learn about

Los Angeles and campus life at CSUN  The perks of attending university in Southern California

Learn more

about student clubs and organizations Make new friends, socialize and personal growth

Learn about

sports and other extracurricular activities – Stay in shape and live a healthy "Californian" lifestyle

Learn more about

CSUN's career services and support – How to build your professional network and fulfil your career aspirations

Get to know

our on-campus student housing – The convenience of living on-campus and benefits such as safety and social activities
Founded in 1958, California State University, Northridge is a vibrant and global community located on 356-acres in the heart of Los Angeles' San Fernando Valley. One of the nation's largest single-campus universities, CSUN encourages students to combine academic pursuits with hands-on experience to further their professional and personal goals. In this webinar you will learn what CSUN offers its students "Beyond Academics": the various ways you can immerse yourself in campus life by joining student clubs and organizations, how to live a healthy Southern Californian life-style by using CSUN's state-of-the art facilities, and how you can achieve your career aspirations by building your professional network early. And most importantly, how to achieve all of this while experiencing a fun and fulfilling student life!  

REGISTER NOW - Watch live or have the webinar sent to you to watch on-demand!