Speakers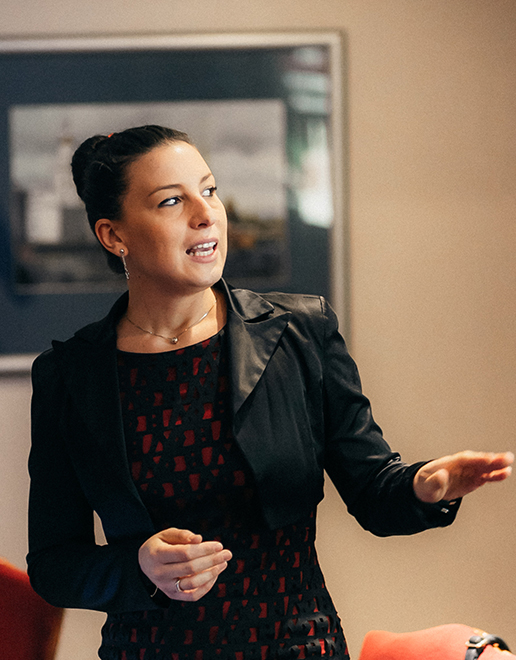 Chiara Mambretti
International Marketing and Recruitment Office
Chiara has been working at Politecnico di Milano since November 2010, dealing first with international Admissions and then with International Marketing and promotion of the Institution abroad. Chiara has held several education seminars and has attended many conferences and fairs, providing international degree seekers with valuable support.
About the Webinar
Studying abroad is a wonderful opportunity to improve one's background and to learn how to face today's challenges of a globalized world. No doubt it is not easy to make a decision… which country, which University… This decision will have an impact not only on your life as a student, but it will most probably affect also your future work and way of life. This webinar is aimed at inspiring you, so that you may consider Italy as a possible destination for your studies and for your personal and cultural growth. By following this webinar, you will get to know in particular Politecnico di Milano, one of the most outstanding technical universities in Europe, based in Milan, the heart of the Italian economy and capital of fashion and design. You will find out that it is possible to combine high quality teaching and state of the art technologies with affordable tuition fees! So take your chance, follow this webinar and apply to this University!
• Discover the benefits of studying Architecture, Design, Engineering in a land rich in culture and history
• Discover life in Milan
• Get to know our wide range of programmes taught in English
• Learn application procedures, deadlines, tuition fees, scholarships and tips for applying
• Be informed on the welcome services for international students
• Discover our career service and how studying here may improve your employability
• Watch an institutional video and listen to the experience of some international students
• Keep in touch directly with the University to clear any doubt and be supported in the application procedure
Think of your future, do not miss out!
Institution Profile
Established in 1863, Politecnico di Milano is the largest technical University in Italy, offering innovative programmes at all levels in Engineering, Architecture and Design, with nearly 45,000 students. The educational offer includes over 40 Master of Science programmes and 19 PhD programmes taught in English, thus attracting many international students. The latest QS University Rankings place Politecnico di Milano at the top position in Italy, among the best 10 technical universities in Europe and within the top 50 technical universities worldwide. 
Website: https://www.polimi.it/en/international-prospective-students/
Enquiry form: https://www.polimi.it/contact-us