Speakers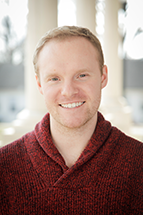 Bryson Keltner
Bryson Keltner is the Global Learning Recruitment Specialist for Western Kentucky University. He works to help bring students from around the world to join the WKU family. He also helps current WKU students study abroad on short-term programs and co-advises the Global Learning Ambassador program.
About the Webinar

This webinar will discuss finances concerning attending a U.S. university. The top five key takeaways will be:
Tuition and fees associated with most universities

Types of scholarships and financial aid within universities

Tips for writing scholarship application essays

Various ways to save money for college education

Overviews of Western Kentucky University and its scholarships
Who is Western Kentucky University?
Home to many highly-ranked and nationally-recognized academic programs such as Business/Management, Journalism and Broadcasting, Engineering, Computer Sciences, Social Sciences, and Public Health.

Over 200 course programs that span the academic spectrum.

More than 17,000 students grace WKU's campus, including students from over 50 countries.

WKU is one of four nationally recognized Safe Communities of America by the National Safety Council and is ranked as one of the most beautiful southern campuses by U.S. News.

Home to competitive Division I athletic teams including football, basketball, soccer, and tennis.

Campus has over 300 student organizations, including student publications and speech/debate teams that consistently win national awards.

Located in Bowling Green, Kentucky, which is ranked as one of the top 10 U.S. college towns. Bowling Green is one hour away from Nashville, Tennessee and its international airport. Kentucky is known worldwide for its bourbon, thoroughbred horse racing, and of course, fried chicken!

No matter your cultural backgrounds and beliefs, you have a welcoming home at WKU. Learn more about becoming a WKU Hilltopper, take an online virtual tour, and schedule time to video chat with a current international student at

www.wku.edu/international

.