Two students from Kaunas University of Technology spoke to us about why they chose Lithuania to study abroad.
Lithuania is not often one of the first considerations for a place of international study. We spoke with two South American students, Alexandra from Colombia and Jhosua from Ecuador about what it was that drew them to Lithuania, why they chose to study there and how they found themselves in Lithuania.
Alexandra Alonso and Jhosua Sebastian Hermosa Jaramillo are both students at Lithuania's esteemed Kaunas University of Technology. Jhosua is in his second year studying a BSc in Public Governance, while Alexandra is a master's student in her first year studying Sustainable Management and Production.
If you choose to study at Kaunas University of Technology, do note that most study programmes have an option to choose BA+ or MA+ studies, where you can choose to either excel in your chosen study path or to choose to develop additional competencies through different electives.
If you would like to know more information about studying in Lithuania or what you need to do personally to study at Kaunas University of Technology, please fill in the form below.
Can you tell us a little about your background?

"My name is Jhosua, from Ecuador, I am 23 years old. I'm studying a bachelor's programme in Public Governance. In my country I was studying at high school, but I have a passion for soccer, so I was trying to become a professional football player maybe in the future. I was studying online, and I was just playing football, and then I had a relationship with one girl. She studied in China, so she spoke to me about the student life, living in another country. I got really interested and really wanted to live the life of an international student. That I think was the main factor."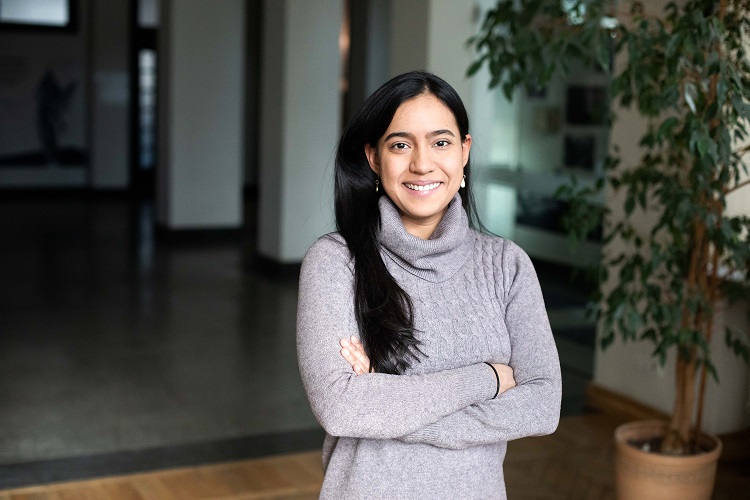 Alexandra Alonso
"My name is Alexandra Alonso, I am from Colombia. I have a bachelor in mechanical engineering, which I finished in 2013. Afterwards I've been working as a project engineer at two different companies, one is a USA company, which fabricates drilling towers, then I moved to Bogota, where I worked for a company which works for the construction sector."
How did you choose Lithuania from all the European countries?
Jhosua: I really wanted to take the challenge and try another country, to learn another language. And I really wanted to study in Europe and not, for example, in the US, because Europe has more of a diversity of culture, traditions, languages.
Our educational authorities have compiled a list of countries and universities that you can go and return to the country and your diploma is accepted. Kaunas University of Technology in Lithuania was on that list. Also, I was searching for a cheap way I think.
I knew about Lithuania, we studied about it at school. I knew it also, because people talk about Lithuania, about basketball, you know. Of course, I wanted to go to a country that has a good level of education, but also to a country which doesn't have so many Latin people, or Ecuadorian people. I wanted to be a pioneer, one of the first.
I applied to KTU as I wanted to study Engineering. Then KTU replied to me really friendly and from then on everything went really easy.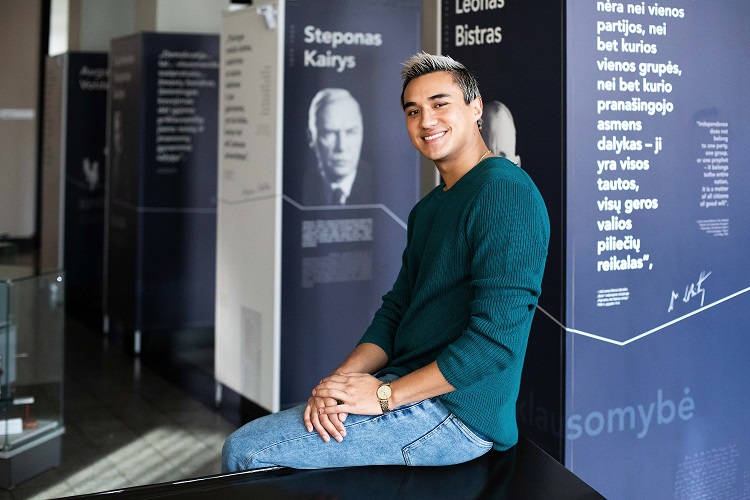 Jhosua Sebastian Hermosa Jaramillo
Alexandra: I always wanted to do master's in Europe, but at the same time, I needed to save money in order to come to Europe.
Through my friends, who are Italian filmmakers I met a Lithuanian, Marius, who had been studying at KTU Mechatronics. He talked to me about the university, and I said that I was very interested in doing a master's. Then he said, "Hey why don't you check, we have a very good technical university".
So I started researching, and contacted KTU through the International Office. One of the girls scheduled the interview for me with the coordinator of my programme, she explained what they were doing, and I liked it. So, I decided to quit my job and to come to Lithuania.
I knew very little about Lithuania: I knew it had been a part of Soviet Union, that it was recently independent and that was it. When I said to people where I am going, a lot of them were asking 'Where is Lithuania? Isn't Antanas from Lithuania?
[Antanas Mockus is a Colombian mathematician, philosopher and politician. He is a son of Lithuanian immigrants.]
Antanas is very respected, not only because he is a great professor, but also because of his ideas, that's the association of Colombians with Lithuania. So, for us I think, for me it was very nice to come here and to find out that he is just a sample of what Lithuania is. I met a lot of people here that are very nice, very smart.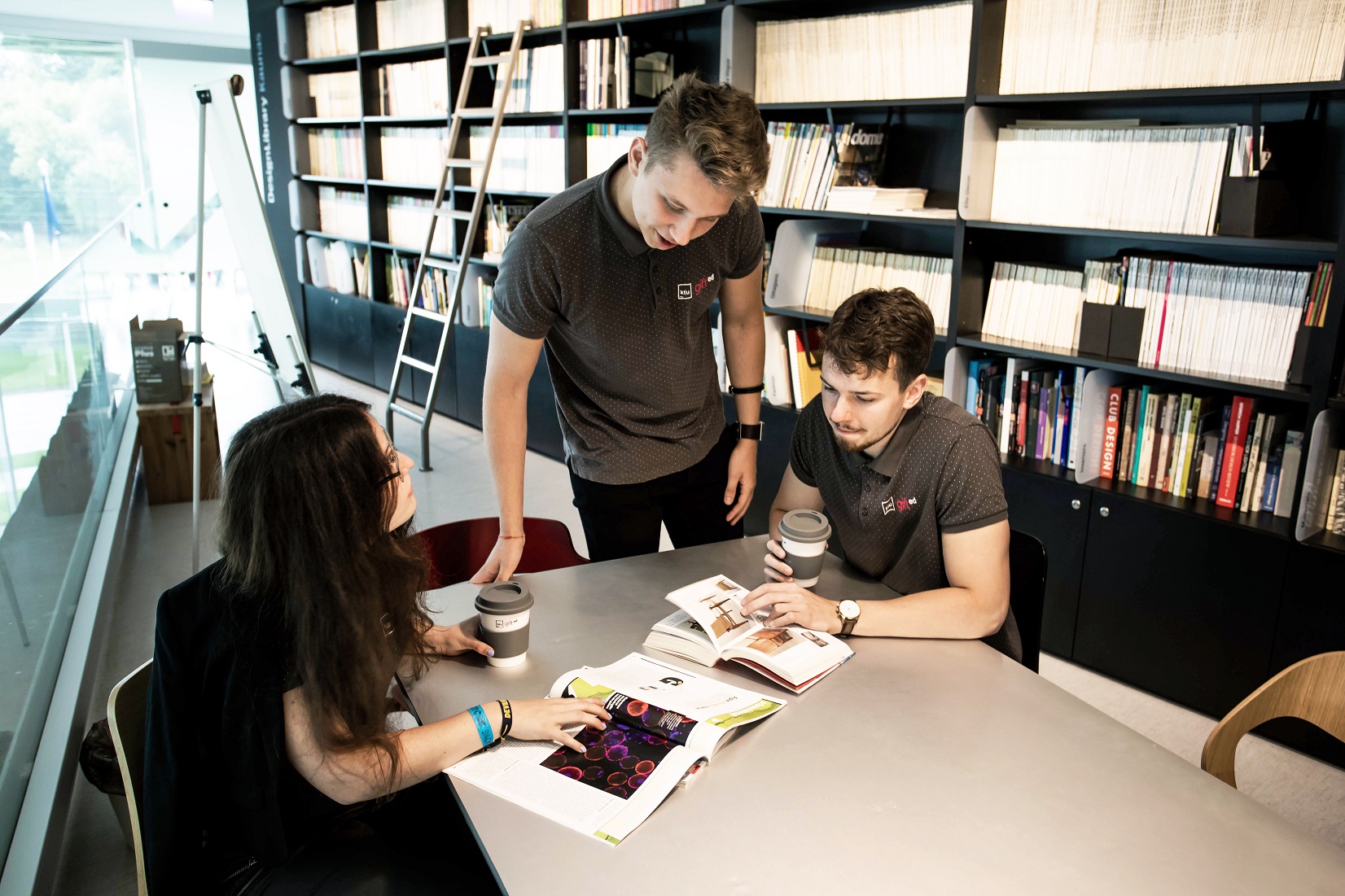 Design Library on KTU Campus
What was the experience of getting a visa like?
Alexandra: Columbians don't need a visa to come to Europe. We are required no more than to carry a valid passport in order to be granted entry into the Schengen Area; with it we can travel around Europe for 90 days. So, what I did when I came here, I applied for a national visa and then immediately for the TRP [Temporary Residence Permit]. 
One of the things that was important, I had to prove that I have sufficient money in my bank account, and I needed that the money was in euros and the certificate – in English.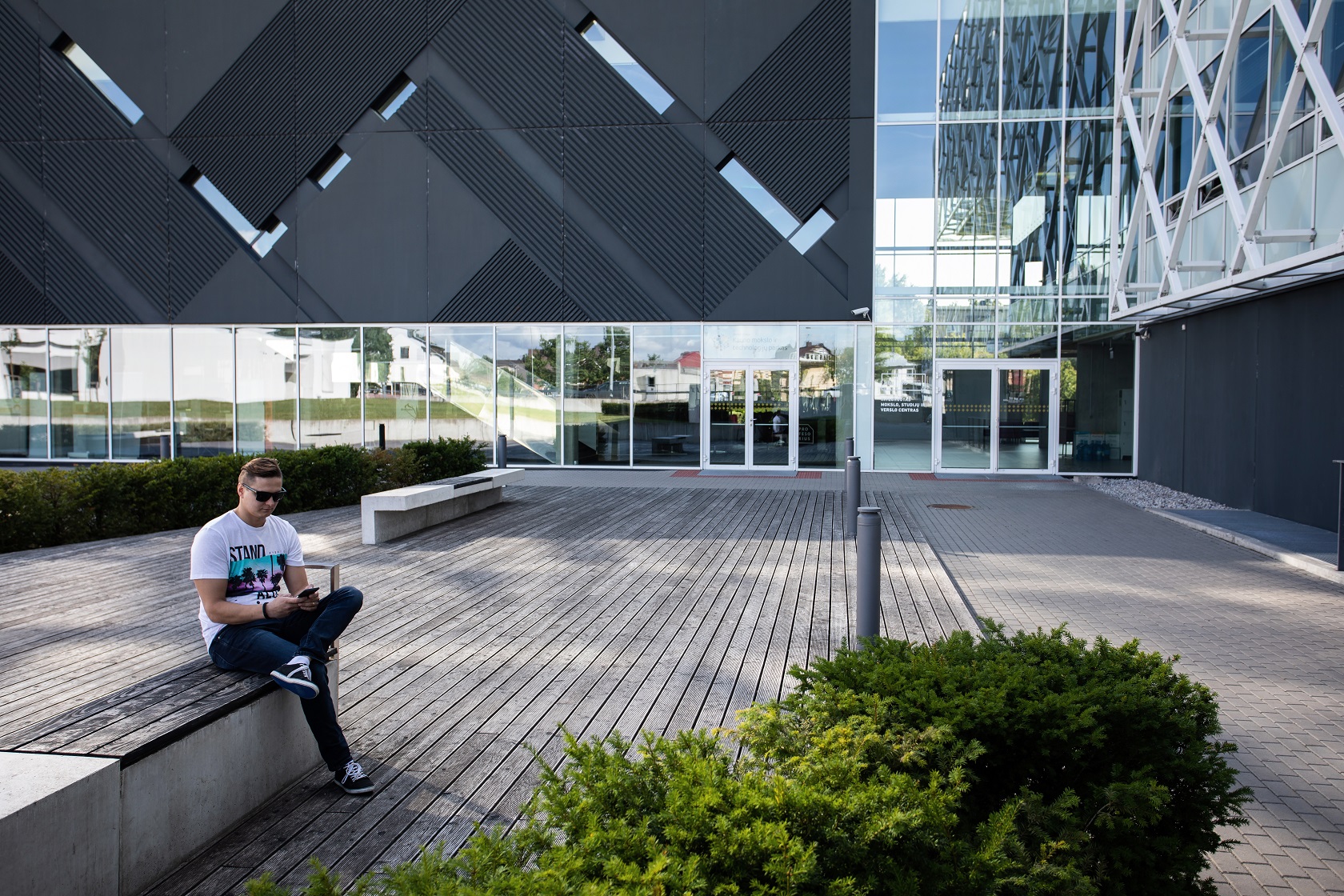 KTU Santaka Valley
Jhosua: For a visa, I had to travel to Brazil, to the Lithuanian Embassy. It was nice, as it was my first flight – I didn't travel before. And it was amazing, because when you travel for the first time, your view of life is changed forever, you start feeling small in the world. 
I saw a lot of people in the airport, so many travellers – it was amazing, a great experience. And the Embassy was very easy, the process was very fast. 
--
Studies at Kaunas University of Technology are science-based and have a number of newly established laboratories, state-of-the-art facilities and study places. Additionally, KTU has an extensive number of student services, including the GIFTed Talent Academy, which allows talented students to choose an individualised path for self-development, whether it is solving challenges together with industry, joining research groups for carrying out the research or choosing other advanced studying paths.
To find out more about studying in Lithuania, take a virtual tour around the KTU campus to get the real feeling of studying there and fill in the form below.