Speakers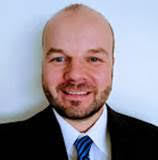 Boris Christian Polotzek
Outreach & International Programs Manager, California State University Northridge (CSUN)
Boris looks after international students and programs at CSUN's College for Graduate, International and Midcareer Education (Tseng College). He is a native of Germany and has been an international exchange student himself, which ignited a life-long passion for international education, travel and cultural exchange.

Beatriz Barros Felice
Beatriz is an international student from Brazil and currently works on her undergraduate degree in Journalism at California State University, Northridge (CSUN). She speaks multiple languages and took up the role of Vice President for the Radio Television Digital News student association at CSUN.
About the Webinar
Join live to find out what it's like to study at California State University Northridge (CSUN)
Hear directly from our international students
What are the benefits of studying in Los Angeles?
Try it for 1 or 2 semesters
Earn university credits in their short-term Semester at CSUN Program.
Live the full student experience on campus
CSUN's student housing is convenient, safe, and gives easy access to all facilities.
Get involved, make new friends, and stay active
Join clubs, extracurricular activities, and sports to live a healthy "Californian" lifestyle.
Attend in-person classes starting January 2022
Study with your peers on campus, learn from top professors, and get 24/7 support.
Who is CSUN?
Founded in 1958, California State University, Northridge is a vibrant and global community located on 356-acres in the heart of Los Angeles' San Fernando Valley. One of the nation's largest single-campus universities, CSUN encourages students to combine academic pursuits with hands-on experience to further their professional and personal goals.
This webinar will provide you with the unique opportunity to connect with CSUN international students and ask questions about their study abroad experience. You will learn about the various ways you can immerse yourself in campus life and what to expect as an international student in Los Angeles, California!  
REGISTER NOW - Watch live or have the webinar sent to you to watch on-demand!