Speakers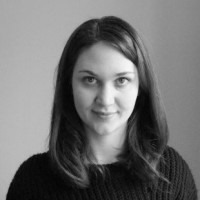 Hannah Maxwell
Marketing Manager, Study in Sweden
Originally from the UK, Hannah has experience from being an exchange student and international master's student in Sweden. Now working for the Swedish Institute and Study in Sweden, Hannah will be sharing insights about how to apply for master's programmes and scholarships.
About the Webinar
Do you want to make the world a better place? Cool. So do we. How about doing it the Swedish way?
Living and learning in Sweden is about more than just picking a place to study. When you choose Sweden you're buying into a whole new way of thinking and doing things. It's a lifestyle, a culture, a mindset – a whole new perspective.
In class, you're encouraged to speak up and suggest new ideas. Even radical ones. You. Are. Equal. To. Anyone. Studying in Sweden means getting the freedom to question your peers, your professors and the rules. Because that's how change happens.
During our webinar arranged by Study in Sweden you'll find out more about the Swedish way, what master programmes are offered, scholarship opportunities and how to study in Sweden.
You'll also have the chance to hear first-hand information from an international student who will talk more about why Sweden is such a wonderful place to study and live. Don't miss this opportunity to ask any questions you have!
Study in Sweden
Study in Sweden is the official resource on studying in Sweden for prospective international students. We can help you find everything you need to know on the Swedish higher education system, finding and applying for a programme, information about scholarships, living as an international student in Sweden and learning Swedish.
Connect with Study in Sweden:
Website: studyinsweden.se
Student blog: blogs.studyinsweden.se
Facebook: facebook.com/studyinsweden
Instagram: instagram.com/studyinsweden
Youtube: youtube.com/studyinswedenofficial