Speakers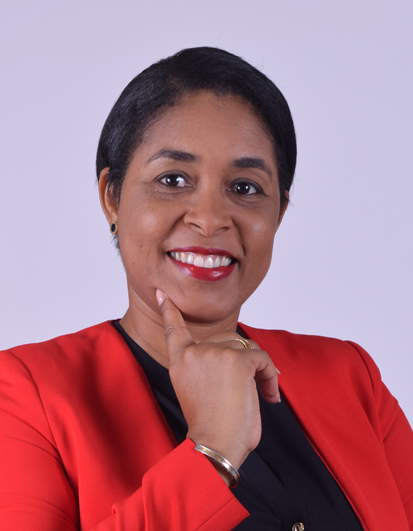 Adelheidy P.E. Sield, MBA
Vice rector at Global Humanistic University
Adelheidy P.E. Sield, MBA,Vice rector at Global Humanistic University, Diabetes Sales Specialist at Novo Nordisk and Thesis Coach. A skilled sales and marketing specialist with a seniority of more than 15 years of experience in pharmaceutical industry and 5 years in petroleum and equipment industry as a Field Logistic Analyst. Highly motivated by meaningful order and thinking things through, with strong desire to pursue independent interests, to be practical and fair. Dedicated professional and leadership skills with belief consistency and dedication build the most successful team player.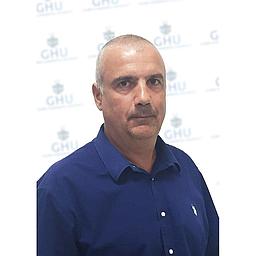 Drs. Floris van Haren
Dean of Internationalization and Recruitment
Drs. Floris van Haren is the Dean of Internationalization and Recruitment at the Global Humanistic University. A dedicated professional, education consultant, and translator, he speaks six languages fluently Drs. van Haren is proud of his work ethic, entrepreneurial spirit, motivation, strong communication skills, as well as his drive and ambition.
Sami Spiridon
Doctoral Student
Two times top graduate from the University of Bradford in the areas of Pharmacy and International Health Management and a current doctoral student at the GHU in the Business Administration field. Capitalizing on his experience both at community and hospital pharmacy settings, as well as in research organizations, he always aims to leverage his significant leadership and management skills to benefit his employers. With notable experience working with talented multi-disciplinary teams he considers himself: • A proven performer on an academic level. • A team player always co-operating successfully with a wide range of healthcare professionals. • An innovative person looking to quickly cultivate relationships with other team members. • A proactive individual exhibiting leadership potential in the academic and working field.
About the Webinar
Synopsis
ADVANTAGES OF THE PHD AND DBA ONLINE PROGRAMS FINANCING
The tuition fees are low while still providing a quality academic experience. Discounts can be considered in certain cases. Save money: An online education does not require that you relocate to a new place or that you stop working full time. No transportation costs.
ACCREDITATION
Accreditation is a higher education seal of approval for schools, employers, and most importantly, for students. The GHU is regionally and internationally accredited.
EARN YOUR PHD OR DBA IN YOUR OWN LANGUAGE
You have the possibility to earn an advanced degree in your own language.
FLEXIBLE STARTING DATES You can start your doctoral program at any time! Work on your doctoral program when it makes sense - you are not bound by any schedule.
100% ONLINE
The GHU has no in-person or on campus requirements, which makes our university perfect for working professionals and international students who do not have to relocate or spend money to travel to a country / campus to complete their online degree.
DOCUMENTATION
Handbooks, documents, transcripts, live discussions, recordings, and training sessions can all be found in the GHU's Online Campus which is accessible 24/7 year-round at any time.
SUPPORT
The GHU's professors, supervisors, consultants, and experts are always available, respond quickly and are trained to work with students with a wide range of lifestyles and demands.
HIGHLY EXPERIENCED FACULTY
Our professors come from around the world and work and teach at some of the world's most renown institutions.
ONE-TO-ONE LEARNING MODEL
For the PhD & DBA programs, one student is paired with one professor.
NETWORKING
Your fellow students will include individuals from all over the world. This is a great opportunity for networking.
Institution Profile
The Global Humanistic University is located in the Netherlands Antilles and is a private institution offering online bachelor, master, and doctoral study programs.
The GHU is committed to the principles of equality, opportunity, and diversity. The GHU aspires to promote wide access and inclusion by offering online distance learning opportunities and flexible study modes, which provide our students with the opportunity to enhance their qualifications whilst they work and continue to pursue a career.
The institution considers itself first and foremost as a partner for business.
Doctoral programs are available in the native language of most students. For this purpose, the GHU has more than 120 professors working in over 37 countries speaking a combined 17 languages.