Speakers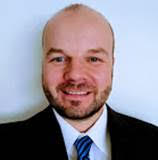 Boris Christian Polotzek, M.A.
Outreach & International Programs Manager, California State University Northridge (CSUN)
Boris Christian Polotzek is the Outreach & International Programs Manager at CSUN's College for Graduate, International and Midcareer Education (Tseng College). He is a native of Germany and has been an international exchange student himself, which ignited a life-long passion for international education and cultural exchange. When Boris is not busy in the office assisting international students and managing customized contracted short-term programs, he frequently travels around the world to inform future international students about studying at California State University, Northridge in Los Angeles, California. (LinkedIn: https://www.linkedin.com/in/bcpolotzek)
About the Webinar
If you're planning to study abroad, then why not choose one of the best locations in the world?
Join our live webinar to meet International Admissions experts from one of the largest public universities in America: California State University, Northridge (CSUN). Located in beautiful Los Angeles, California, you could soon be studying in one of the most vibrant and global communities in the USA.
During this webinar, you will learn about:
What you can expect as an international student at CSUN.

CSUN's 356-acre campus in the heart of Hollywood, daily campus life and facilities.

How you can improve your English while studying in Los Angeles.

Your chance to study for up to two semesters abroad at CSUN.

And if you've ever wanted to spend a summer in Southern California, then the Summer at CSUN program is your opportunity!
Who is CSUN?
Founded in 1958, California State University, Northridge is a vibrant and global community located on 356-acres in the heart of Los Angeles' San Fernando Valley. One of the nation's largest single-campus universities, CSUN encourages students to combine academic pursuits with hands-on experience to further their professional and personal goals.