An introduction to studying abroad in Braga, Portugal.
Home to universities like the University of Minho, the Catholic University of Portugal and the Polytechnic Institute of Cavado and Ave.
One of Portugal's oldest and largest cities, Braga is most commonly noted for its spiritual history, as well as its exceptionally beautiful churches and monasteries. It was once considered to be the Rome of Portugal. 
With a recent influx of contemporary architecture and curious students, Braga now has an atmosphere of energetic vibrancy mingled with its reverence. See here what is attracting so many students to Braga, Portugal.
An Introduction to Braga
Braga is the capital of its district, also named Braga, located in northwestern Portugal. The city's 2020 population is estimated to be around 200,000.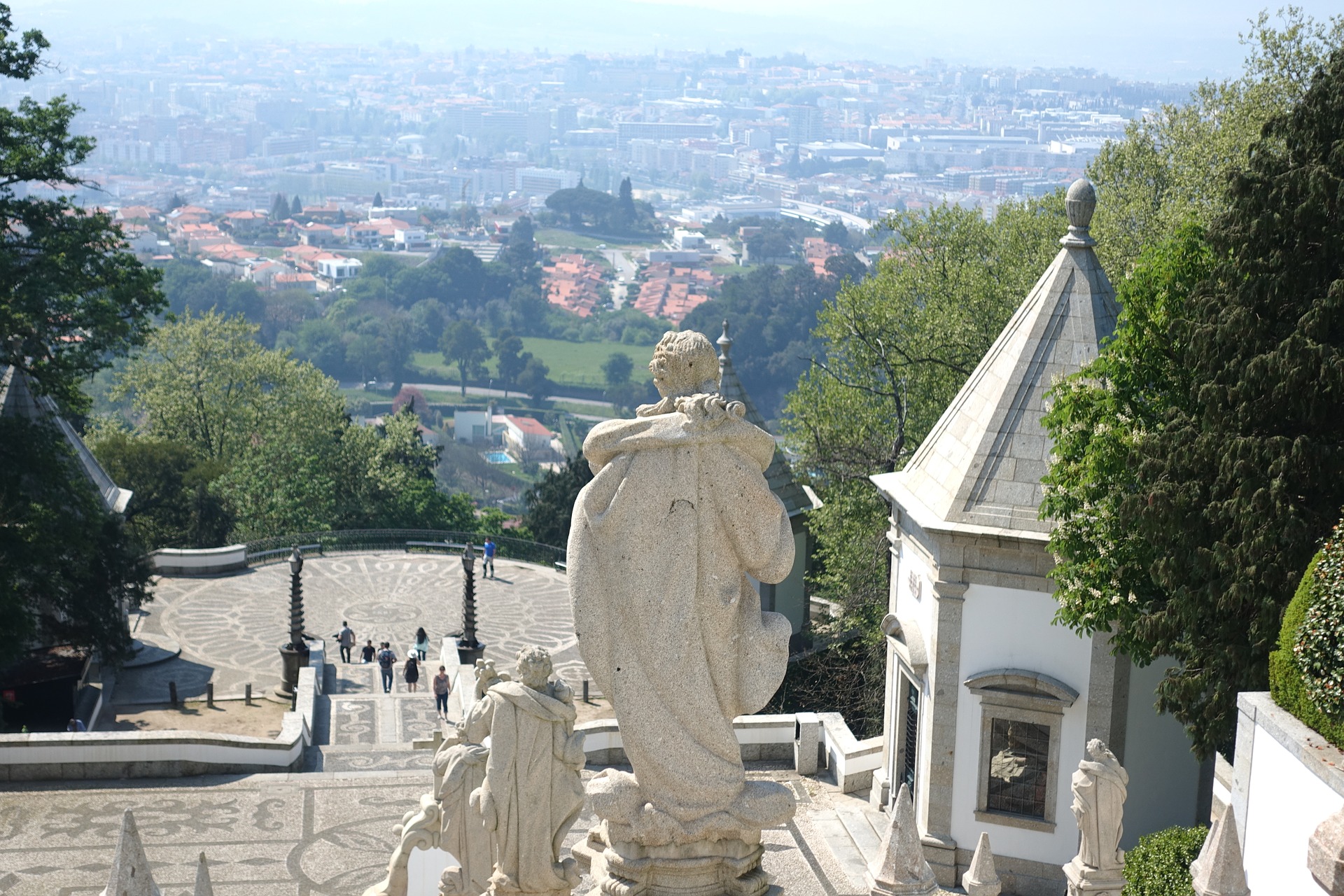 Geographically, Braga is between mountains, forests, plains and valleys, all fed by rivers wide and narrow. It has a Mediterranean climate, though is slightly warmer in the summer, as it is close, but not right next to the coast.
A city full of history, Braga nowadays boasts many opportunities for contemporary culture and leisure. It is often recognised for its excellent nightlife, museums, theatres, galleries, and cinemas.
Considering its age, Braga is home to a wide variety of architectural styles, as far back as Neolithic, while also incorporating roman, Medieval, Gothic, Baroque and Modernist.  Braga's football team, Sporting de Braga play in the Primeria Liga and their stadium was carved out of a hill that overlooks the city.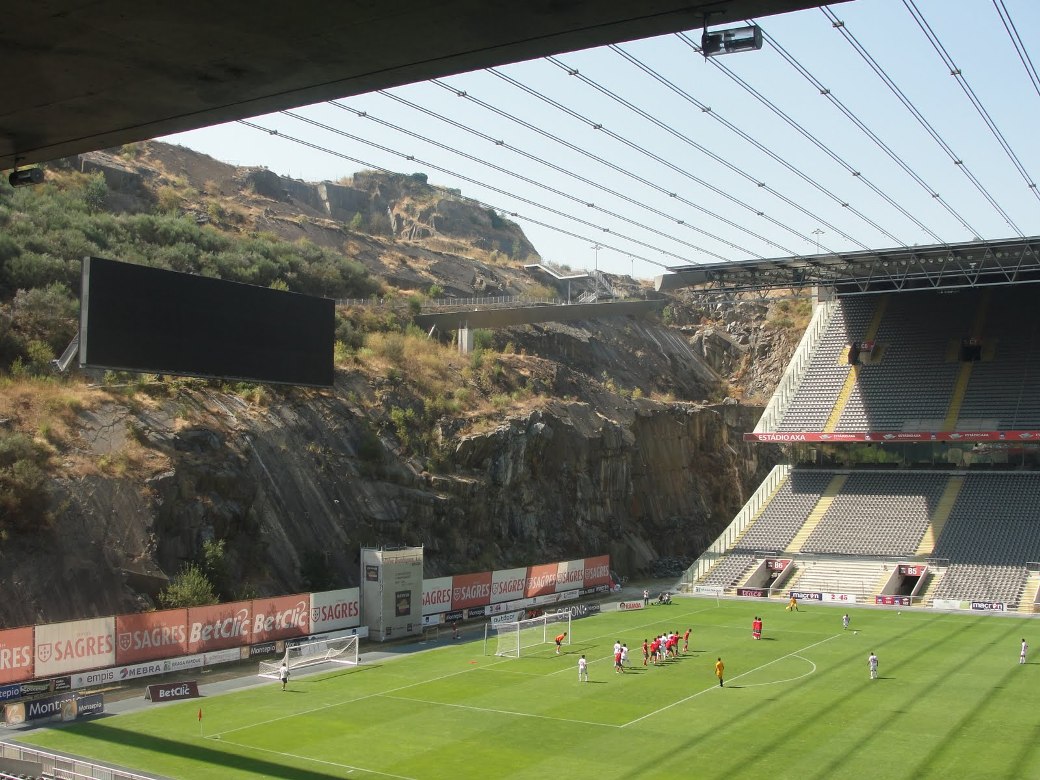 The Municipal Stadium of Braga
In terms of cuisine, Braga, like much of Portugal, is noted for its fish, particularly cod, while roasted goat, and creme caramel with bacon (Pudim Abade de Priscos) must also be mentioned.
History of Braga
Braga was initially founded by the Celts around 300 BC, though grew particularly during the time of the Romans, when it was renamed as 'Bracara Augusta' by the Roman Emperor Augustus around 20 BC. It was built on one of the major Roman roads running through the Iberian Peninsula which led to the city becoming a hub for trade.
During the Middle Ages, Braga developed as a city of great religious importance, being one of the main routes through which Christianity spread throughout the Iberian Peninsula. Braga's cathedral, the Igreja da Sé de Braga, is the oldest in Portugal, built in the 12th century by the parents of Portugal's first king. To this day, the cathedral remains a popular destination for pilgrims and tourists alike. 
Another of the regions' popular places of interest is the Bom Jesus do Monte, a sanctuary just a short journey from the city, noted for its monumental, majestic, zigzag Baroque stairway which reaches up 115 meters.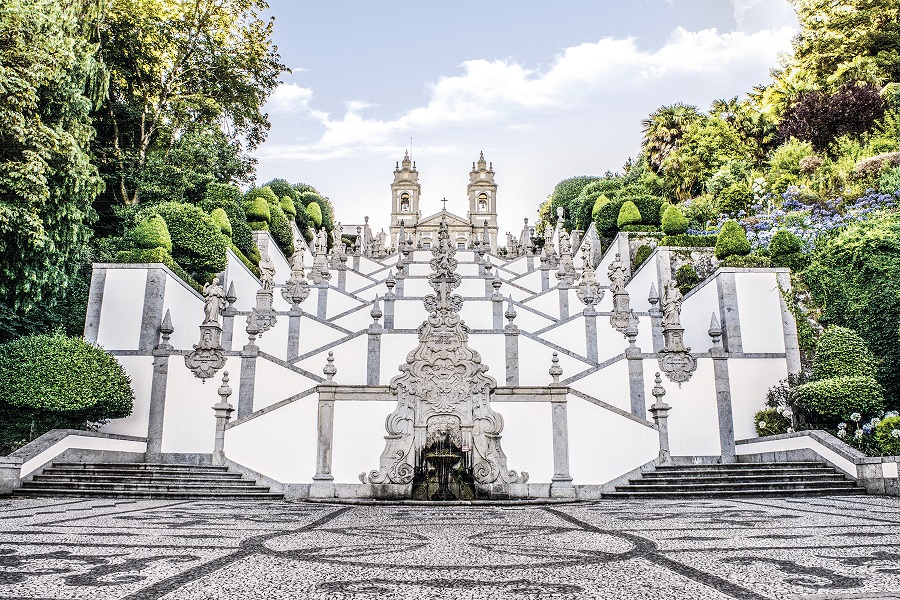 Bom Jesus do Monte
Due to its many churches and religious history, Braga hosts a variety of famed religious celebrations, including Semana Santa (Holy Week) and the Sao Joao Festival.
Education in Braga
Braga headquarters the University of Minho, a public university founded in 1973. The university has three campuses in the city, as well as a campus in the nearby Guimarães. The University of Minho has over 19,000 students, making it one of Portugal's largest universities.
The Catholic University of Portugal, one of Portugal's leading universities has a regional centre in Braga, alongside centres in Lisbon, Porto and Viseu.
Within the municipality of Braga, outside of the city, there are further higher education institutions, including the Polytechnic Institute of Cávado and Ave and the Institute of Higher Studies of Fafe.
Braga is becoming increasingly attractive as a study destination for both its great historical, religious significance as well as its modern vibrance and outlook.