Speakers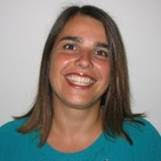 Vanessa Andrade
Director, International Programs and Partnership Development & Deputy SIO
Vanessa Andrade is the Director of International Programs and Partnership Development at CSUN's College for Graduate, International and Midcareer Education (Tseng College). She is a native of Brazil and has been an international exchange student herself, which ignited a life-long passion for international education and cultural exchange. Vanessa has held multiple leadership positions in the International Higher Education sector providing her with extensive experience and a wealth of knowledge. She also serves as CSUN's Deputy Senior International Officer, keeping international partners and students informed about the excellent study opportunities at California State University, Northridge in Los Angeles, California. (LinkedIn: https://www.linkedin.com/in/vanessa-andrade-2015a29)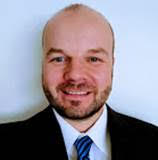 Boris Christian Polotzek
Outreach & International Programs Manager, California State University Northridge (CSUN)
Boris Christian Polotzek is the Outreach & International Programs Manager at CSUN's College for Graduate, International and Midcareer Education (Tseng College). He is a native of Germany and has been an international exchange student himself, which ignited a life-long passion for international education and cultural exchange. When Boris is not busy in the office assisting international students and managing customized contracted short-term programs, he frequently travels around the world to inform future international students about studying at California State University, Northridge in Los Angeles, California. (LinkedIn: https://www.linkedin.com/in/bcpolotzek)
About the Webinar
Synopsis
Learn more about California State University, Northridge (CSUN) located in beautiful Los Angeles, California! Our CSUN campus represents a vibrant and global community located on 356-acres in the heart of Los Angeles' San Fernando Valley. One of the nation's largest single-campus universities, CSUN encourages students to combine academic pursuits with hands-on experience.
Our students come from nearly 100 countries, so if you're an international student you'll have plenty of company. We're popular among international students primarily for two reasons. First and foremost, we offer a wide range of academic and student support services — including the International and Exchange Student Center — to help you get the most out of your CSUN experience. Second, our location is sunny Los Angeles. We are just a short drive from many of the area's hottest tourist attractions — Universal Studios, Rodeo Drive, the Hollywood Walk of Fame, Santa Monica and Malibu. And LAX - Los Angeles Airport - is just 40 minutes away.
We offer more than 130 undergraduate and over 80 graduate degrees, our own Online Intensive English program, a Semester-at-CSUN study abroad program, and contracted customized short and certificate programs.
We are looking forward to welcoming you on our campus in Los Angeles!