Speakers

Ekaterina Tulugurova (PhD)
Head of International Educational Programs Department
Ekaterina Tulugurova has vast international study and research experience in the USA, Finland, UK and Germany. Worked on her PhD in Innovations and Knowledge Management, and worked in small innovative enterprises. She has been in charge of international education programs, incoming and outgoing mobility programs, for the past 5 years within ITMO University, St-Petersburg.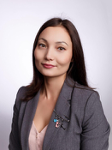 Tatiana Banderova (MSc)
Manager of International Admission Office
With 6 years work experience in international students' recruitment and admissions, student mobility programs and student administrative support, Tatiana oversees admission to ITMO University's international programs (from short-term and exchange programs to full-time Master's). She provides administrative and advisory support to international students, assists with student recruitment, promoting ITMO via informational events for prospective students.

Daria Kushnereva (MSc)
Manager of Internationalization Department
Daria learnt Spanish at one of the top Russian universities. And now she is working on partnership development between ITMO University and the universities of Latin America and Spain, as well as promotion of ITMO programs and assistance to the applicants and students from the Latin America. Speaking Spanish fluently, she also carries out translation of ITMO online resources.

Andrey Giovanni G. Oliveira
Master's Student in Molecular Biology & Biotechnology
Trained biotechnologist with +8 years of research in several fields such as synthetic biology, nanotechnology, genomics, glycomics, forensics and analytical biochemistry, including peer-reviewed publications, poster presentations at international conferences as well as multiple grant awards to study and conduct research in Canada, Poland, Russia, Spain, and Brazil.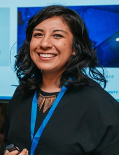 Laura Elidedt Rodriguez Torres
Master's Student in Art & Science
At ITMO, Laura explores bioart and sustainable materials. A bioartist working with bacterial cellulose, she has previously studied at Moscow's Skolkovo Institute of Science and Technology (Skoltech), where along with fellow students she worked on crafting environmentally-friendly leather from yeast and bacteria.
About the Webinar
Find out what time the webinar will run on your time zone by clicking here.
Recently, Russia, whose rapidly developing economy has propelled its education system to new levels, is gaining in popularity among international students from all over the globe.  
What should you know about Russian top higher education?
Join this webinar to get insights into:
The key features of the Russian education system (general framework, levels of education, entrance requirements etc.)
Scholarship opportunities for international applicants (Russian governmental quota scholarship program, Open Doors Russian Scholarship Project, University grants
Student mobility trends (exchange semester programs, international research internships, short-term international programs etc.)
Opportunities to obtain a double-degree from a top Russian IT and Technology University (admission requirements, selection procedure, curriculum, etc.)
How Russian universities help international students adapt to live and study in a foreign country
How Russian higher education is seen through current international students' eyes
Don't miss a brilliant opportunity to get detailed insight into Russian higher education provided by a top university.