International students choose Lithuania for its exceptional European location, its unique culture, its affordability and the country's excellence in teaching Engineering, Technology and Architecture. If this sounds right for you, then read on...
The Republic of Lithuania
Lithuania is quickly fixing its place on the world stage, with one of the fastest growing economies in Europe and an rapidly expanding tourist sector. These visitors are attracted by the beautiful coastline, rugged forests, pristine lakes, vibrant metropolitan life and ancient cultural and historic attractions.
Lithuania's enduring folk traditions, festivals and stories have given the place a strong sense of national identity, yet this is balanced by the country's robust wish to learn and innovate, which has led it to the successes it has achieved in recent years.
Lithuania is a member of European Union, and is a part of European academic sphere. Kaunas University of Technology (KTU), one of Lithuania's foremost places of learning, is a member of a number of international organisations, and has cooperation agreements with more than 350 higher education institutions in 50 countries of the world.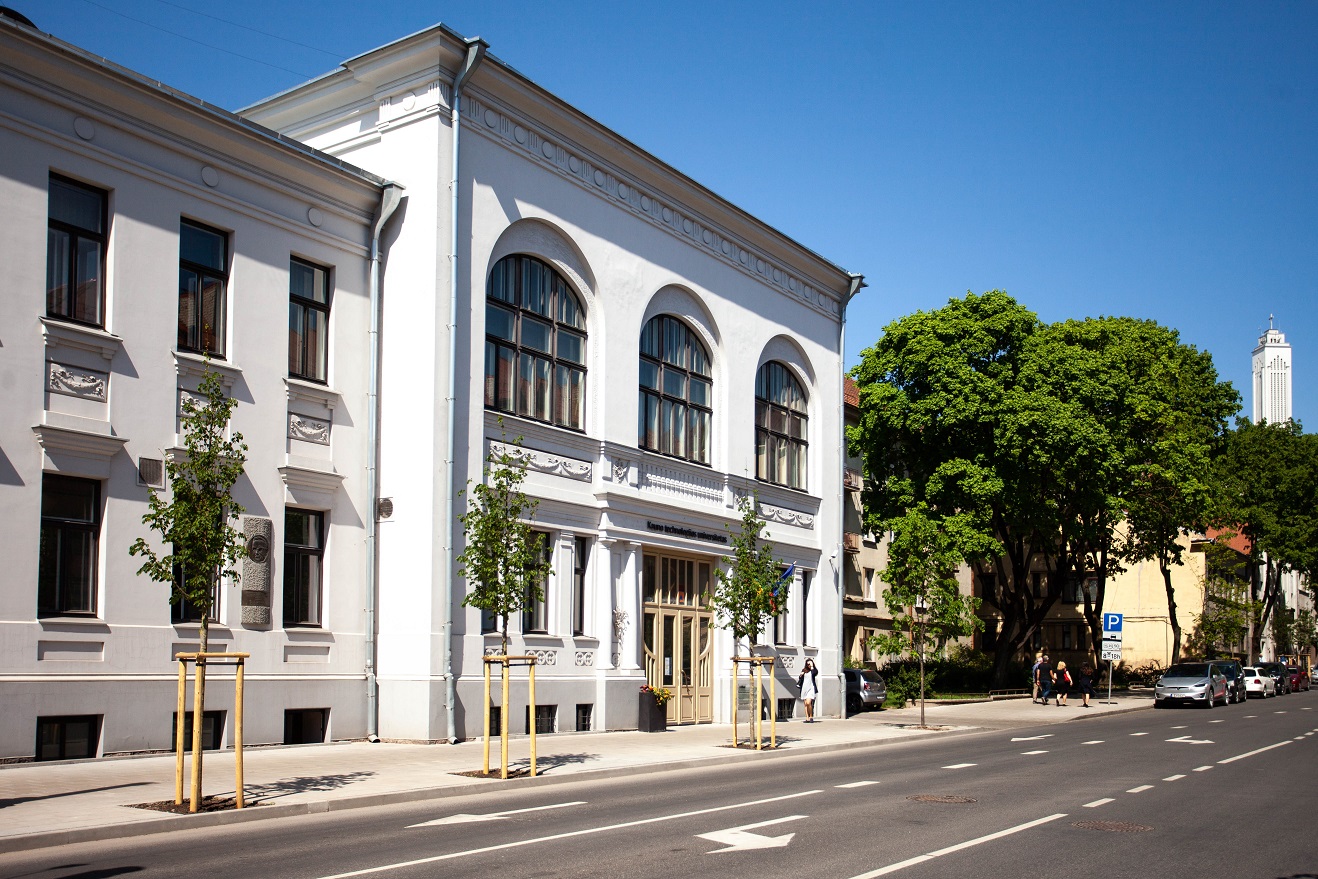 Lithuania offers more economical living costs than many Western European countries, and its population has some of the most bilingual and well-educated persons in Europe. It's also fairly mild, despite its northern location, and is an ideal choice for lovers of nature, with a lush mix of forests, gently rolling hills, rivers, streams and lakes.
Quick Facts About Lithuania
One of three Baltic nations, another of which, Latvia, borders Lithuania to the north.
A member of the European Union and NATO.
Has its own language, Lithuanian, while English, Polish and Russian are frequently spoken.
Has a population of 2.8 million.
Uses the Euro as currency.
Capital is Vilnius, while Kaunas is considered the cultural capital.
94.2% of international students would recommend studying in Lithuania.
Increasing Numbers of Students
As well as the nation's growing economy, the population of foreign students within Lithuania continues to rise, with as much as a 12% increase some years, in addition to the various exchange programmes students engage in. Currently there are students from 82 countries of the world studying at Kaunas University of Technology, for example.
At Kaunas, according to official statistics, international students make up 9 percent of all KTU students. With the tens of thousands of students that therefore live in Kaunas, it is often considered something of a student city. Together with the academics and researchers working in Kaunas universities, they contribute to an extremely intelligent, open-minded and creative community.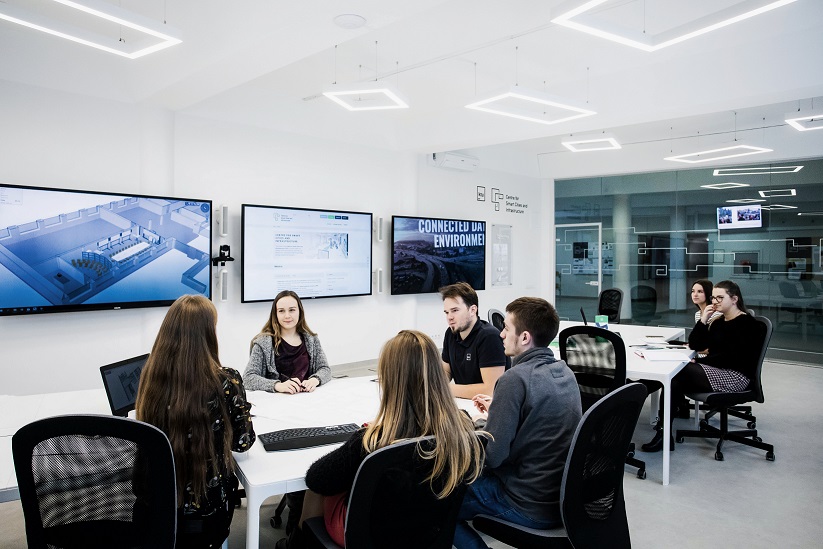 Being a 'student city' doesn't only mean having large numbers of students though, it is also a label that defines the liveliness of the city's public spaces, the city's friendliness towards young people, its diversity and its possibilities.
What It's Like Living in Kaunas
Kaunas is the second-largest city in Lithuania with around 300,000 residents. It is located in the south-central region of Lithuania and is formerly the country's temporary capital. As such, it's packed with heritage, with plenty of museums and landmarks such as the 14th century Kaunas Castle. The city has historically been a leading center of Lithuanian cultural, academic and economic life, becoming a major industrial city after World War II. It is also regarded as one of the safest places to live in Europe.
Kaunas is a relatively compact city, just 157 square kilometers, so students don't have to worry too much about being late or having to pay for expensive cab rides. But if you prefer not to walk, Kaunas is very accessible for cyclists.
Kaunas is also famously very affordable. Most international students say that 350-400 Euro (€) per month is enough to live off for a month (minus tuition fees). It really depends on how much you want to travel and go out, but nightclubs, pubs, museums and other attractions are far less expensive than the ones found elsewhere in Europe. A day menu at most restaurants will cost between €3-5, for example.
Dormitory costs at Kaunas University of Technology range from €50–140 per month, food is around €145 per month and public transport is around €5 per month. If instead you choose to rent privately, this can be around €200–600 per month.
These costs are even more impressive when you consider what you get for that money. Architecture in the Modernism style, unique buildings of industrial heritage, rich galleries and Zalgiris Arena boasting the best acoustics in Europe are just a few of Kaunas's cultural landmarks. 
The number of cultural events, ranging from gallery nights, photo and design festivals, graphic art exhibitions to open-air cinema and street-food weekends is consistently on the increase, making it easy to see why Kaunas will become the European Capital of Culture in 2022. 
So Kaunas the city can offer a cultural experience that rivals some of Europe's biggest cities, while Kaunas University of Technology offers European quality education for an affordable price, what more can you ask for?
Kaunas University of Technology
Following the examples of the best technological universities in the world, Kaunas University of Technology provides its engineers and graduates of technical study programmes a comprehensive education, integrating modules from social sciences, humanities and arts into the curriculum. The unique to Lithuania MA+ masters' study model allows students to choose different paths and to tailor their curriculum according to future career plans. 
KTU offers studies and research in all study and science fields; the synergy of technologies, social sciences, humanities and arts provides fertile ground for cultivating ideas that aim to solve many complicated issues of the contemporary world.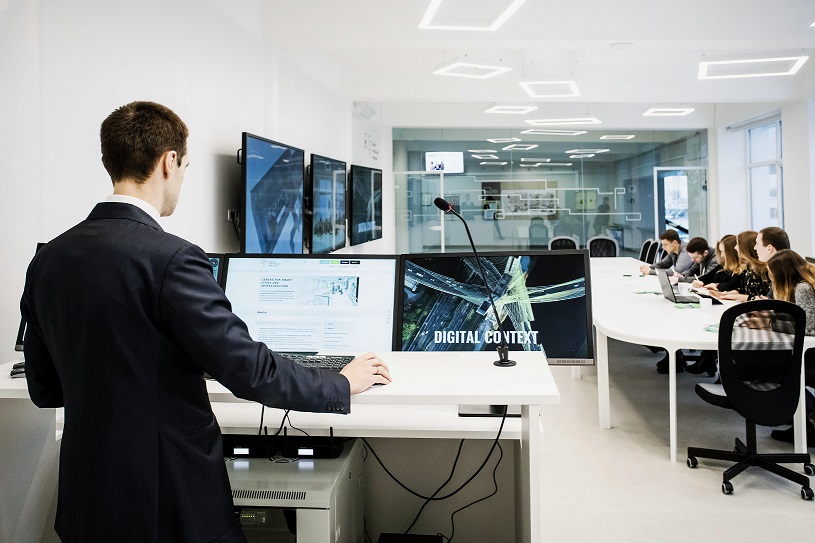 Kaunas University of Technology has 149 study programmes, of which 60 are Bachelors, 71 are Masters, 17 are Doctoral and 1 is a non-degree student programme. 61 of these are taught in English. KTU offers education in Environmental Engineering, Architecture, Biomedical Engineering, Food, Mechatronics, Materials Science, Health Telematics Science and Ultrasound Research. As such, KTU is at the forefront of many research breakthroughs in the fields varying from IT and biomedicine to construction.
KTU researcher, Head of Health Telematics Science Professor Arminas Ragauskas has invented unique in the world non-invasive meter for measuring intracranial pressure. For this innovation, Prof Ragauskas was nominated European Inventor in 2016. The group of KTU IT scientists invented the innovative method for indoor positioning of people and things using wireless network. It localises a human being or an object within an accuracy of 1 meter, it works in any device having a Wi-Fi function, and can be applied for numerous areas of human activity – from logistics to health care. The University's research groups working in construction materials' field have developed ultra-strong concrete with milled glass, concrete without cement made entirely from waste, increased strength gypsum binding materials using waste products only and other innovations. Research groups in chemical technology field have created breakthrough technologies in production of new generation solar cells, organic light diodes, water cleaning systems. KTU researchers are working with global companies and organisations and collaborate with best research and study institutes across the globe.
But while KTU is at the forefront of research and education, it is also a place of community, with other opportunities to expand knowledge and skills. This includes the high number of student organisations. There are more than 40 student organisations and associations at the University, among them six art societies. KTU students also have gym facilities and can participate in other sports for free.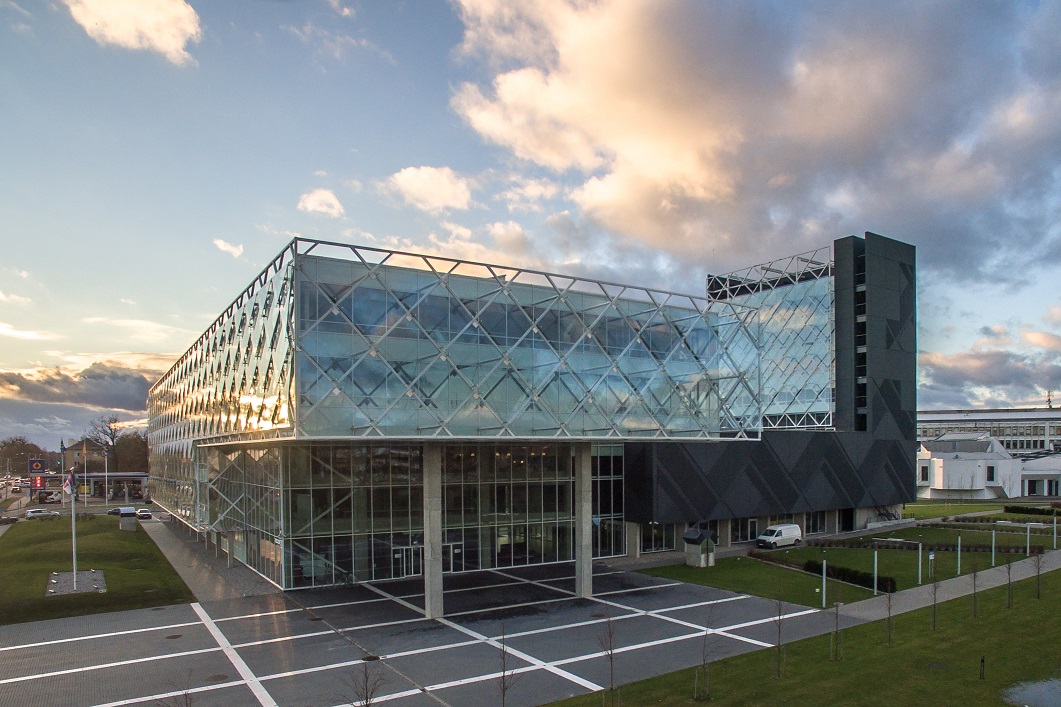 In addition, students are free to start their own clubs and societies, which is what Estonian Stewen Naano, mechatronics master's student did. He believes Lithuanians to be friendly, open to people from other countries and cultures and willing to integrate international students. So he started Aurochs, an innovative bridge-building project (both personal and architectural bridges) for the international BRICO2018 competition.
Likewise, Fallon Manhanga, from Zimbabwe, who is studying civil engineering, plans to take what she is learning at Kaunas and apply those skills back home. The bachelor's student is an active member of the Women Leadership Network, is involved in KTU Ambassadors' activities, and is taking extra classes for research activities. While Engineering typically is a more male-dominated field, inspirational women like Fallon are aiming to change that. During her free time, Fallon teaches English in a private school and plays field hockey. 
Kaunas University of Technology is full of inspirational students such as these thanks to the excellent support the University provides. The extensive mentorship programme GUIDed provides advice and guidance for students from academic, career, research and other mentors; talented students can choose intensive studies through Kaunas's GIFTed programme.
Scholarships and tuition fee discounts are available. 
--
If you would like to further the world's understanding of what is possible, being well supported in fast developing cultural and economic hotspot, then consider applying to Kaunas University of Technology.