Speakers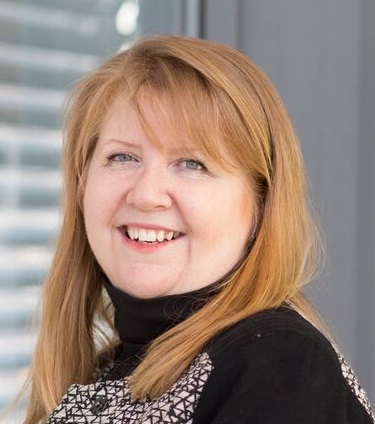 Shani Pearson
International Recruitment
Shani, a Canadian living in Norway, travels the globe to meet with students interested in business studies, to share the experience of living and studying in Norway, and to advise them on the admission, application and enrolment processes. Shani is responsible for BI's international recruitment activities in South and Latin America.
About the Webinar
BI Norwegian Business School – known as BI – is a top ranked European business school. From bachelor to PhD, at BI Norwegian Business School we have an English-taught programme that will help you achieve your career goals. You will study in an international environment at a business school with close ties to the business community.
Quality Matters
As a highly ranked school (Top 100 by Financial Times and Top 40 by the Economist), BI offers programmes in business, economics, finance, innovation, marketing, business analytics, and leadership. BI is in the top 1% of business schools worldwide that have achieved the Triple Crown Accreditation, an assurance of quality education.
Location, location, location
BI is located in Norway, consistently rated as one of the best countries in the world to live. A country known for safety, security, its strong economy, low unemployment, and commitment to sustainability. In addition, it has stunning nature, the Midnight Sun, and the Northern Lights.
Student Success
Your success means everything to us. The results speak for themselves: 9/10 of our graduates secure jobs within six months of graduation. We have invested in building a dedicated careers services team to guide you in your job search. Our modern state-of-the-art campuses provide the comfort and convenience of everything you need: the gym, the library, the pub, and technology- rich classrooms all under one roof. All of this, and an expansive network of alumni to inspire you.
Want to stand out? Norway may not be an obvious choice: but it is definitely worth considering. In fact, it's also more affordable than you might think. The cost of tuition plus living expenses combined is less than what you would pay in many European cities and in the US.
Why should you join?
• Hear directly from students from Brazil and Mexico studying at BI.
• Discover the benefits of studying at a top European business school.
• Learn about programmes at the bachelor, master, and PhD level.
• Find out more about our Pathway Year Programme delivered by Jonkoping University in Sweden (for students who need to improve their English or who need the one-year university preparation year required for many South American students).
• Discover how BI can help you achieve your long-term career goals.
If you want to study business at a leading business school, one that will help you stand out from the crowd, this webinar is for you.
School Profile
BI Norwegian Business School (BI) is a highly ranked business school located in Norway, with English taught programmes offered at our modern campuses in Oslo (the nation's capital) and Bergen (on the country's west coast). BI is among the 1% of business schools with a 'Triple Crown' accreditation, and our international reputation ensures your degree will be valued all over the world. . You will study in an international environment, at a business school with close ties to the business community who value the skills and competencies of our graduates. BI is the choice for you if you are looking for high quality, affordable business education in a location that will help you stand out in the eyes of potential employers. Stand out. Go North!