The University of Hull offers outstanding academic opportunities in its Master's programmes for international students.
In its quest to promote equality of access to education abroad and in response to the events of 2020 - the COVID-19 pandemic and Brexit - this British university has decided to match tuition fees for international students on the majority of its taught master's programmes with local UK rates for September 2022 entry.
Studying in Hull, an East Yorkshire city in the north of England, will allow you to join a world-class academic and professional community, as well as having an invaluable life experience.
At the University of Hull, opportunities are plentiful even in difficult times. Its dedicated staff will provide you with advice and support from the start of your application process, throughout your studies, right through to considering career opportunities after graduation.
Having contact with their Global Enquiries Team will definitely allow you to clarify any queries you may have, develop a sense of belonging to the institution with the chance to speak to current students and explore alternative study paths that will lead you to achieve academic success, contribute to your personal growth and progress in your professional career.
If you are interested in studying at Hull, please fill out the form at the bottom of the page and get in touch with an admissions representative to discuss any questions you may have.
Dynamic teaching methods and outstanding research projects
Academic excellence is one of the most important foundations at Hull, and its wide range of high-quality master's programmes has gained popularity among international students. As students undertook remote learning during the pandemic the University has enjoyed welcoming students back to its campus in September 2021. 
On campus there are many spaces for students to socialise, share ideas and learn from distinguished academics and researchers. The University was even awarded in 2018 with the - Silver Award in the UK's Teaching Excellence Framework.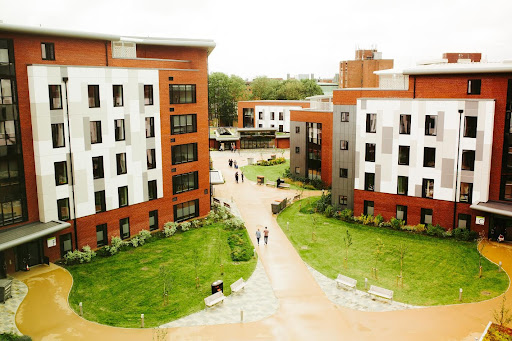 Being a student at the University of Hull not only offers a supportive environment to help them to achieve academic excellence, but also helps them to lay the foundations for their careers or doctoral thesis. Every postgraduate taught student has chance to conduct a comprehensive research study, which depending on their programme will conclude with a dissertation, business plan or project report. The University of Hull was ranked by Times Higher Education in 2014 as one of the top 50 institutions for research power. Working on life-changing research continues to be a very important part of the University's activities. Today, their departments, research institutes and students are responsible for developing cutting-edge research in medical, technological, social and environmental issues.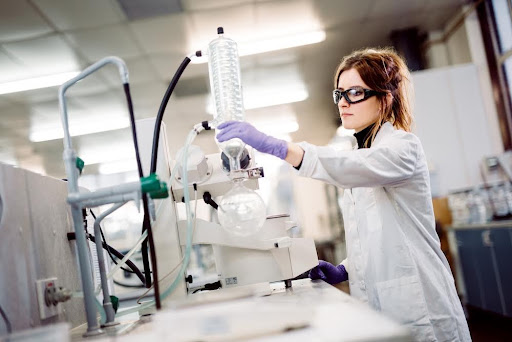 Monitoring and support during your academic process
Studying abroad can be challenging, arriving in a new country means taking on the exciting adventure of facing the unknown world and it is important to understand that you will not be alone. At the University of Hull you will have a supportive team including a personal tutor to guide you throughout your study experience.
Achieving the academic and personal goals you set for yourself at the start of your programme will be much easier with the mentoring of a tutor, who will help you adapt to your new university environment, become an independent person and enhance your creativity.
Many aspects such as accommodation, student health insurance, financial matters and other non-academic details are equally essential during your experience and Hull staff will be on hand to help you along every step of the way.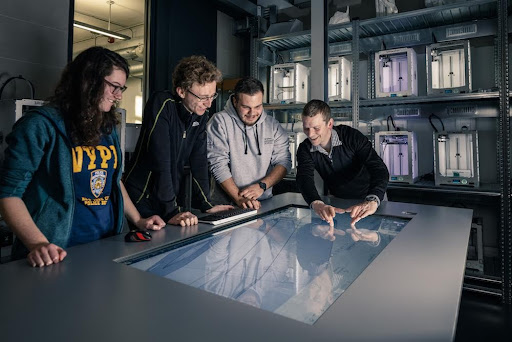 Skills development tools
Alongside the personalised advice you will get at Hull, you have a wide set of activities that will help you develop your academic and personal skills; online academic guides that you can work through at your own pace on themes such as research projects, writing, technology and software. You'll even find information to improve your study skills and methodologies.
Feedback is essential, so we recommend that you constantly discuss your process with your course tutors and use the many tools offered by the University to identify and strengthen your weaknesses.
Professional growth and employability
After empowering students to face the challenges of the future, the University of Hull offers a strong careers advice programme to its community. There you can take part in multiple networking activities, attend group workshops where you'll learn the basics of the professional world and even get some useful tips on how to present at a job interview.
The United Kingdom has great opportunities for post-study work, with many students choosing to start or continue their careers abroad to gain international experience.
According to the 2016 - 2017 Higher Education Graduate Destination Survey, published by HESA in 2018, 97.9% of international graduates gain employment within six months of graduation.
Studying and working abroad will open doors to the world. While the first step is learning the basics and advanced knowledge of the programme you are interested in, entering the world of work will take your experience to the next level.
Having the opportunity to work in the UK's largest multinationals and start-ups will allow you to expand your network, learn from the brightest minds in different industries and stand out in a highly competitive job market.
Explore the academic offer of the University of Hull
Hull's master's programmes represent the best of each of its faculties - no matter which discipline you're interested in, we're sure you'll find a programme for you.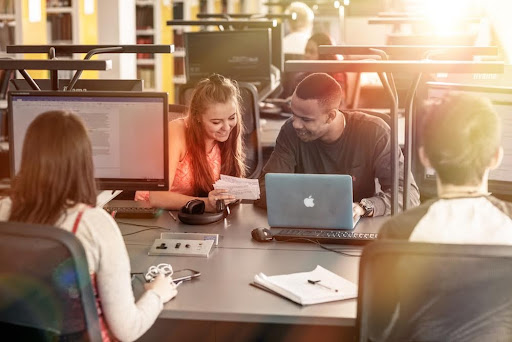 By choosing a programme to study abroad, you are projecting your education and future professional life in a specific academic area and it is definitely a decision that should not be left to chance. So, if you are really interested in studying abroad, we invite you to consider this prestigious British University and explore their Faculty of Arts, Cultures and Education, the Faculty of Business, Law and Politics, the Faculty of Science and Engineering, and the Faculty of Health Sciences.
Furthermore, when planning a realistic budget for your studies and considering your options, we recommend you to be guided by the quality of the academic content of the course you are interested in and not just by the costs.
However, taking into account we know that tuition fees are still one of the important factors to consider, we should highlight that the University of Hull has matched the tuition fees for international students on taught Master's programmes with their local UK fees, for September 2022 entry. This is so the brightest minds can access the fairest opportunities. Regardless of your country of origin you will be able to study at Hull at the same rates as a local student on the majority of their taught Master's programmes.
-
Don't be afraid to ask any questions, fill in the form below to get in touch with the University of Hull's Global Enquiries Team, the whole team is on hand to advise, guide and focus you in your choice of study plan.
Don't miss the opportunity to be part of something extraordinary! Take your academic training and professional life to the next level.
Studying at the University of Hull will broaden your global perspective and allow you to have an unforgettable study, personal and cultural journey, so don't hesitate, find out more and start planning your perfect study experience.