If you're thinking about studying abroad in the U.S. then it's only natural to have lots of questions! From academic credentials to degree choices to daily student life, there's plenty to consider. Chances are, you'll have your own personal list of questions to ask each of the institutions you're researching so that you can compare their answers.
To help make this research process easier for you, we've put together a list of the most popular questions that prospective international students ask the Admissions Team at CSUN: California State University Northridge. Take a moment to browse through them below, and sign up to get a Personal Consultation to discuss your individual situation. You'll have a private online conversation with a CSUN representative where you can discuss any of the following topics:
Degree programs from certificates up to the postgraduate level
Fees, payment plans, and financial aid
Visa requirements, deadlines and processes
Language and academic requirements
Campus housing, meal plans and facilities
Student life at CSUN and living in California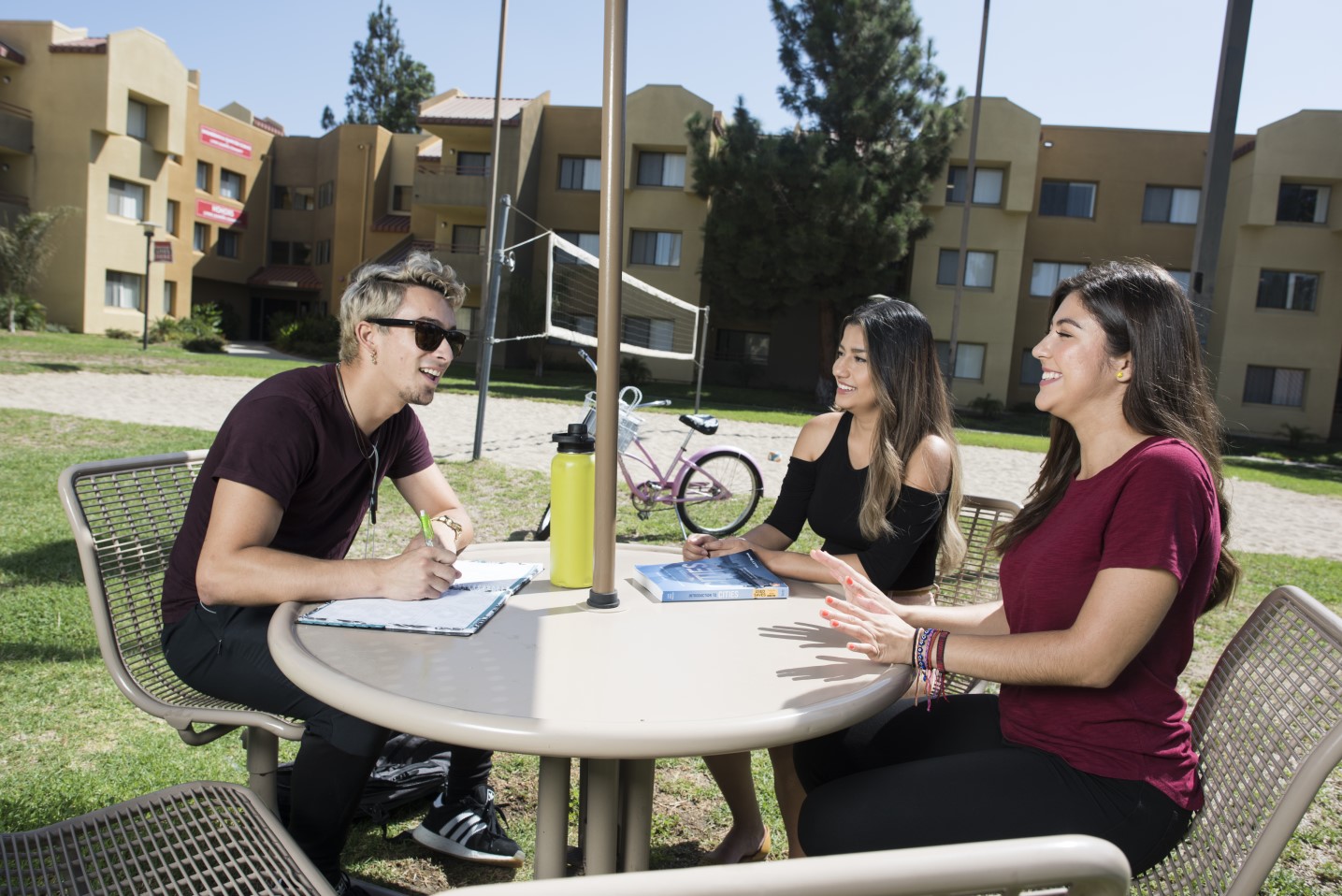 1. Why should I choose to study in California, USA?
There's a reason why California hosts the most international students out of all 50 states in America: it's an amazing place to live and study! And CSUN in particular has a location that is hard to beat.
When you study there, you'll be able to take classes in the morning with notable professors at one of the largest public universities in U.S., and in the afternoon you can chill out in Malibu, Santa Monica, or Venice Beach. The campus itself is about 30 minutes from downtown Los Angeles, Hollywood, and Beverly Hills, offering unlimited opportunities for celebrity spotting or post-study employment, especially if you want a career in the arts, culture or entertainment industries.
To get a sense of what it's like to be there in person, check out their 360 virtual tour, which offers an immersive, interactive view of CSUN's landmarks and includes sound bites from students and staff about their community.
2. What are the best things about a CSUN education?
As one of California's largest and best ranked universities, CSUN offers an ideal balance between academics, a social life and personal development.
CSUN has been awarded nearly 30 special accreditations in specific fields, which you can find mentioned when exploring any of their 250+ certificate and degree programs.
The university consistently ranks highly among national and regional lists, and several departments and programs in particular are recognized for being top notch, such as their College of Engineering and Computer Science, ranked in the top 10% of the nation.
Rankings and accolades aside, it's the quality of the overall student experience that really stands out at California State University Northridge. The best way for you to feel that, is to come see for yourself!
If you want to experience what it's like to be a CSUN student, then you can live and study in Los Angeles for up to a year via their Semester at CSUN program. You can take a large variety of subjects and earn college credits or try out a few courses to help you decide what to major in. This flexible program is ideal for all kinds of students – prospective or current undergraduates as well as those who might be enrolling in a postgraduate program. The credits you earn can be transferred to your home university or can be applied toward a degree at CSUN or another U.S. institution that approves the credit transfer.
3. How much should I expect to pay for tuition and cost of living in California?
This question is so popular that we actually wrote an entire article on this topic alone! Read through it here, and you'll pick up all kinds of tips on how to judge the return of investment on a college education and what to look for when adding up the costs.
With Money magazine ranking CSUN in the top ten colleges in the US for value, you'll soon realize that it is truly possible to earn a degree from a top institution that also offers affordable tuition.
4. What level of English do I need and what if my language skills aren't good enough?
Don't worry if your English isn't perfect; that's exactly why Intensive English Programs (IEPs) exist. CSUN's IEP program runs year-round and they also offer a Conditional Admissions option too, which gives you guaranteed entry to a higher education degree program even if you have not yet met the English-language proficiency admission requirements.
---
Tip! Don't forget to fill in the form below so you can speak with CSUN directly!
---
5. When is the application deadline and does it make a difference if I apply early?
Ever heard of the expression "The early bird gets the worm"? Well, the same philosophy holds true for college applications! You're competing against thousands of other students for a place at a top global university, so the sooner you complete your application, the better.
Institutions often have a limited number of scholarships which are offered on a "first come, first served" basis, and you can encounter long wait times when trying to obtain your immigration documents (such as an I-20 or DS-2019), arrange your visa interview, and so on. Plus, there's a lot to arrange once you do get accepted to a university like housing, pre-arrival orientation, flights, choosing your classes, etc. So don't delay!
Each institution will have its own deadlines for applying, submitting final documents, paying an application fee or paying for your first semester of tuition. You can check the deadlines for CSUN's undergraduate programs here, or if you're applying for a graduate program, click here.
6. How do I get around Los Angeles – what is public transport like?
As one of the largest university campuses in California, CSUN makes it easy for you to explore the whole area, whether on foot, by bicycle, or on the trams system.
CSUN operates several free shuttle services to help you whizz around the campus community easily, and there's also several local buses, trains, taxis and ride-sharing apps like Uber or Lyft.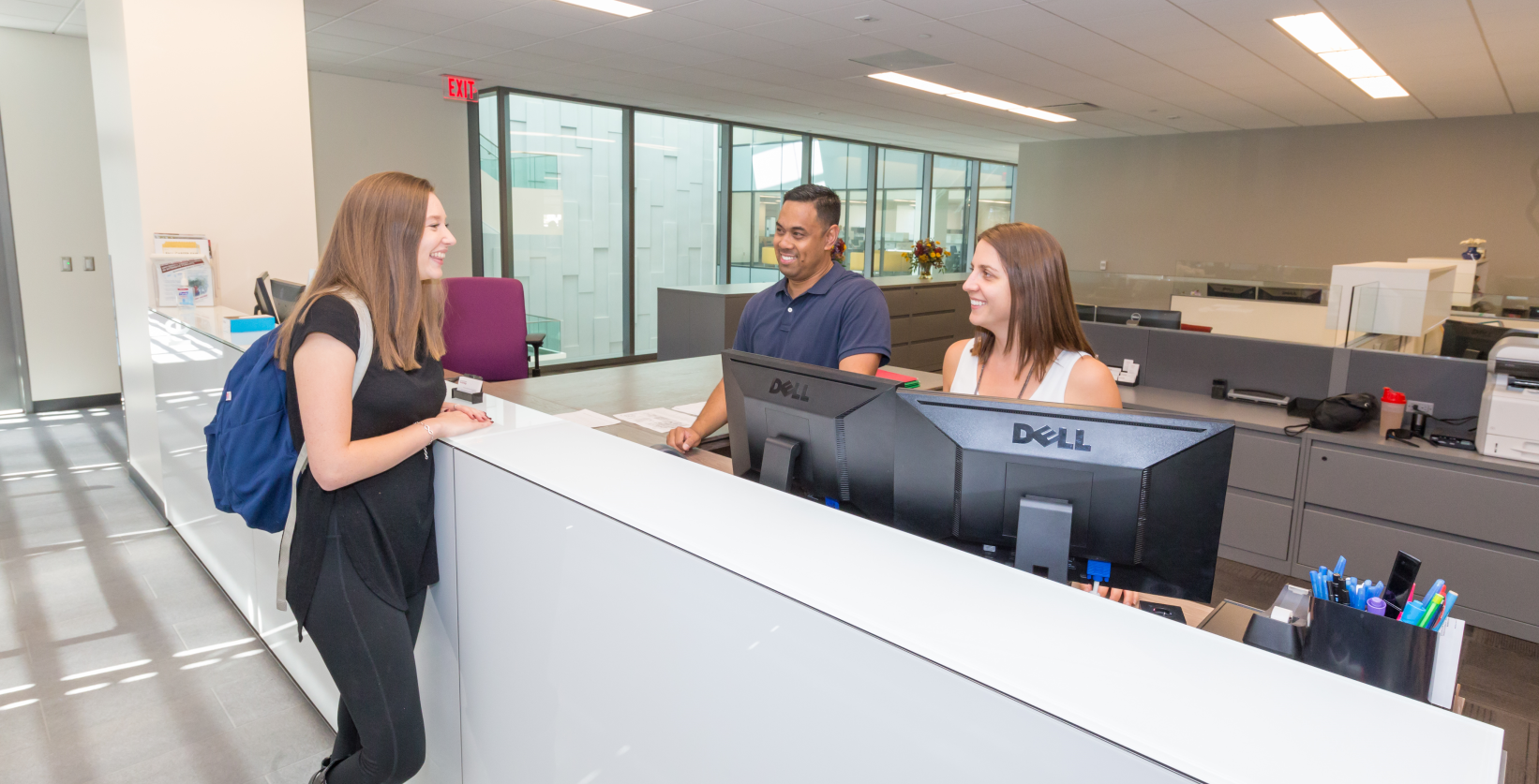 7. How do I get a job on campus?
As an international student in the U.S., you will be eligible to work part-time on campus for up to 20 hours per week during the school year. Depending on your degree, you might also be eligible to participate in Curricular or Optional Practical Training (CPT or OPT).
Your first place to explore is a university's Career Center. Not only can they help you find work, they typically also have an online portal, such as CSUN's CareerLink platform which lets you search jobs and internships, research academic programs, discover occupations, and plan for your future.
Through both virtual and in-person resources, a good Career Center, such as CSUN's, can help you explore majors, clarify life and career goals, and prepare for the transition from graduation to employment or graduate school.
8. What do I tell my parents about safety in America?
Safety is a top priority for you as a student, and for any institution, so it's natural to have questions about security protocols, campus police patrols and regular crime prevention activities. CSUN has a particularly robust collection of resources from its very own law enforcement department to keep students informed and safe.
Moreover, it's important to think beyond your physical safety, and be mindful for your health and wellbeing, too. There's two important points to note here:
CSUN's COVID-19 protocols align with the Los Angeles County Department of Public Health requirements, and all new, returning and continuing students enrolling for in-person classes must be fully vaccinated or be granted a medical or religious exemption.
Their on-campus health center offers professional services such as those for medical check-ups or counselling (mental health, nutrition, etc.), and students have easy access to their on-site pharmacy and an enormous recreation and wellness center.
9. How do I get involved in a student club or sport?
CSUN has over 300 student clubs and nearly 20 sports teams so there's more than enough there to keep you busy and cater to every hobby or interest.
CSUN's International and Exchange Student Center (IESC) organizes and supports programming and special events for international students and scholars. Year-round activities range from social to academic to cultural, and the IESC also offers support to help international students as they settle into the Northridge community and adjust to living in the United States.
If you have any questions about student life, you can fill in the form below and a CSUN Admissions rep will reply quickly, or why not ask a CSUN student directly? You can connect with one of their Outreach Interns via a virtual meeting (available during spring and fall semesters).
10. Do you offer on-campus housing?
Living on a college campus is one of the best ways to fully integrate yourself into student life. For starters, it's incredibly safe and convenient since your classes will be a short walk or bike ride away. In addition, on-campus housing gives you the best chance at making new friends in your building as well as the adjacent ones. CSUN regularly organizes social gatherings such as pool parties, bonfires, and movie nights.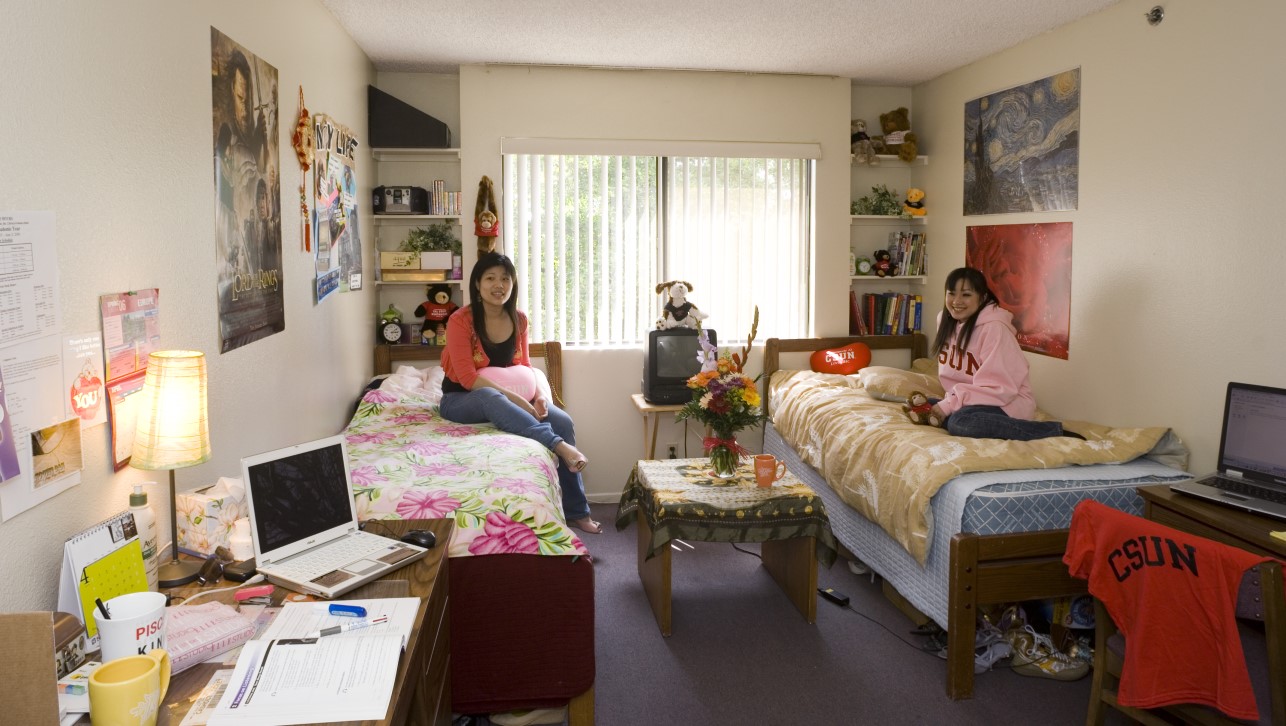 11. What's the food really like in California? Can I get food from my home country?
CSUN offers convenient meal plans for students who want to eat on campus in one of their many dining halls or popular restaurants. There's plenty of options for all dietary preferences or allergies, from healthy choices to decadent desserts.
To celebrate the diverse student community at CSUN, the University Student Union also organizes several events throughout the year enabling students to sample foods from around the world. CSUN's students are encouraged to cook or bake something from their home country, and the entire student body is invited to share in the fun and try something new.
Beyond campus, Los Angeles is a melting pot of cultures… and cuisines! Legend has it that the Hot Fudge Sundae was invented in the city in the early 1900s, and the culinary scene has been getting sweeter ever since! From Michelin star restaurants to speciality supermarkets, there's flavors for every palate.
12. Can I speak to someone from CSUN in my native language?
CSUN has several options to connect with you in your native language. For example, you can find flyers for their Intensive English Program in 10 different languages – look for the country flags about halfway down this webpage on the left side in the Overview Flyers section. They also accept applications in a number of different languages.
And the CSUN International Admissions Team is a very global bunch! In fact, many of them were once international students just like you, and all of them have travelled extensively. The staff speak Spanish, Portuguese, Mandarin, German… There's a good chance someone there will speak your language! Fill in the form below and you'll hear from them in no time.