Meet Beatriz and Gabriel – one guided by a strong spirit of adventure and one inspired by America's approach to overcoming challenges.
Both of them are from Brazil, started on the Semester at CSUN program, and transferred in to complete their undergraduate degrees with CSUN. While they have many things in common, each has a compelling story to share which will tempt you to follow your own international dreams and never give up!
Our article today walks you through their path to California State University Northridge (CSUN) and introduces you to the program that lies at the root of their journeys.
From one semester to a full degree – CSUN has it all
Semester at CSUN is a university study abroad program that enables international students who meet CSUN's English language requirements to enroll in undergraduate university credit or non-credit classes for up to one year. The credits you earn can be transferred to your home university or can be applied toward a degree at CSUN or another U.S. institution that approves the credit transfer.
You'll take classes with other international and American students who are all earning a degree, and you'll have access to all of CSUN's facilities and support services.
---
Fill in the form and we'll connect you directly to a CSUN International Admissions expert who can help you with your application and send you an invite for one of their next live webinars.
---
If you don't try, who is going to try for you?
How old were you when you first started thinking about studying abroad? For Beatriz and Gabriel, that dream began very early.
"I've wanted to go abroad since I was 11 years old," says Beatriz Barros Felice, a journalism and mass communications major. "I always heard American songs and watched TV shows, so I told my mom that I wanted to learn English. I wanted to know what they were really saying."
After many years of English classes, including an intensive TOEFL course she took during college in Brazil, Beatriz decided to go to America. "When I got here I thought it would be so hard. In movies you can follow along, but there are no subtitles in real life!"
"I'm not ashamed to ask others to repeat something, or to explain what something means. I used to use Google Translate during classes, but now I write things down and look it up later, or I ask someone in the moment to explain it to me."
"My advice to other students is to talk to people in whatever way you can. Ask questions, don't sit in silence or search online. You are an international person, you might not speak English every day or it might be one of many languages you are trying to learn, but don't let that stop you."
"It's okay to cry because you're missing home or you don't understand something in class. Don't let a few words stop you. Ask people to repeat it, ask a friend. It's not your first language and that's okay. Don't be ashamed to be yourself! After all, if you don't try, who is going to try for you? We have one life, we can't waste it!"
If you're worried that your English skills might not be good enough, CSUN also offers an Intensive English Program that acts as a pathway to your main university degree - see our article about it to learn more!
A political science major, Gabriel Isique Bacal's global nature also started early: "In my high school, we had a few exchange students (one from Timor-Leste and one from India). And I went on a one month exchange to a high school in Indiana." But it was a two-week summer course in Boston in 2015 that made the biggest impression. The course focused on leadership and technology and included classes at Harvard and MIT. "That experience prepared me to think about what kind of future I wanted. It opened my mind to the possibility of American colleges. I am in CSUN now because of this."
But his journey into higher education wasn't as smooth as he thought it was going to be.
"For me, 2019 was a year of courage. That year was even harder than the pandemic!"
With such a strong international and academic foundation, what could have possibly gone wrong for a student like Gabriel?
"I chose the wrong university and the wrong course," he explains with a sigh. While this is a common challenge for many students, both domestic and international, there are solutions if you start exploring other options.
"I started in economics at a university in São Paulo, but really, I've loved politics since I was seven years old! So at CSUN, I have a great opportunity to study what I'm passionate about. In Brazil, we don't have these courses. We might have classes in international relations but not in political science. The disciplines and classes they have here - that's what I wanted. But I didn't realise it until I found it. I didn't know the dimension of the qualities of CSUN until I got here."
"The first time I came here I travelled with my mom to visit the campus, and we were so impressed. The amount of benefits here is amazing. Honestly, I thought I must be dreaming, it was too perfect for me!"
"I had the right TOEFL score to get accepted so I didn't need to do an English course, and the process to transfer was perfect for me. I didn't lose the credits I earned from my old university in Brazil."
"Semester at CSUN is a perfect program, especially if you want to transfer in. They help you plan everything and in just two months, I had adapted to a new system, in a new place, and I felt like I was home."
"I felt more comfortable, more accepted by the students and by professors - it felt like a welcoming family. Here, they embrace diversity and different views. Not only in CSUN but in America too. In Brazil, I felt limited in the way I am, as a Jewish man with moderate political views. But I found a synagogue here I can go to, and I took a Jewish history class in my first semester… Here they respect each other's space, I am free to be me, people respect your individuality and your privacy."
"I've had challenges," he pauses, "But I feel that I have a great connection with American culture. Overcoming challenges is part of American culture and it's so inspiring for me."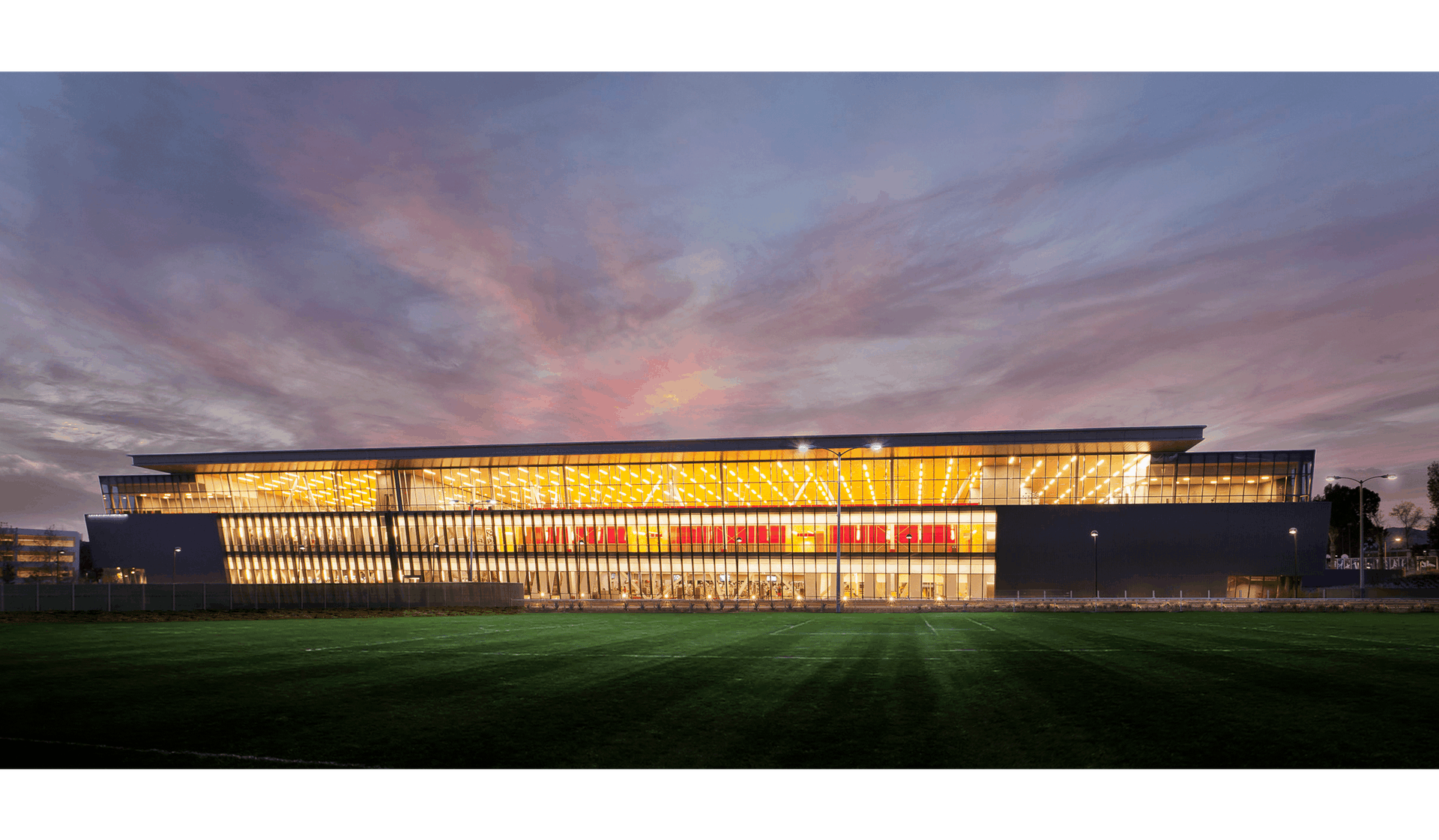 Warning! You will get hooked on CSUN!
The idea behind Semester at CSUN is that you can come and try out the university for a short time without making a long term commitment. But – if you're anything like Beatriz, Gabriel or many of their previous students – you'll probably find that you won't ever want to go back home! There's just something about the vibe at CSUN that draws you in, making you feel instantly comfortable and that you've found the best place to study.
Beatriz chose Semester at CSUN to try it out before committing but once she started, she loved it so much that she ended up transferring fully to CSUN as an undergraduate. Meanwhile, Gabriel knew he wanted to transfer directly in to finish his undergraduate degree with a new focus at CSUN, and his initial visit to the campus made a huge impression on him and his mother as they toured the grounds, explored the facilities and met the locals.
He explains, "I have family in Florida so I was choosing between a university there and CSUN. In the end, I felt that I would be happier on the course and with my life experience at CSUN. And I am! I feel I am really privileged to be at CSUN."
With about half a million Brazilians living in the USA (according to the 2019 US Census), it might not come as a surprise to learn that Beatriz also had family living in America. She shares how she chose CSUN: "I went to a School Fair in Brazil and CSUN was there; they caught my attention. My first choice was actually to go to New York City, because I have a cousin living there, but the schools were more expensive there. In the end I chose CSUN because of everything they offered. CSUN also felt warmer – not just the weather – the people were more welcoming and open."
Watch their on-demand webinar to meet Beatriz and Gabriel virtually and hear directly from them on what it's like to study at CSUN.

But what about Covid?
Both Beatriz and Gabriel are what you might call "Brazilian Boomerangs". Both came from Brazil to Los Angeles, back to Brazil during Covid, and thankfully, back to America to resume life on campus. Well, we did warn you that CSUN has a way of pulling people in!
Like many international students, when Covid-19 hit both Beatriz and Gabriel returned home to continue CSUN's program online. Yet they had slightly different experiences managing their way through the pandemic.
"It was a totally new experience for me to take classes online, but I really enjoyed it! I think the professors are doing an excellent job," says Gabriel cheerfully. "I never studied so much in my life! I dedicated so much to the classes. And I actually really love paper assignments; they open my mind to ideas and researching."
"Taking online classes also gave me the chance to develop my writing," he continues. "I was impressed that my English didn't fall apart when I was studying online back in Brazil. It actually grew, I got better. It feels more natural now to use English. It was important to have these online classes during the pandemic, to not stop learning. I wanted to keep learning, to keep my mind going. That was especially important because so many things in our lives had stopped."
While Gabriel took well to an online-only environment, Beatriz confessed that "in some classes I had a hard time focussing and got distracted easily." Both of them craved conversations with their peers and enjoyed discussions, which did take place online; however, both of them couldn't wait to be back in Los Angeles.
Transitioning back to America
In a post-pandemic environment, travel can be tricky, such as Beatriz's 15+ hour journey from Brazil to the US which even included a missed flight due to some surprise questions by the immigration police! But for an adventurous spirit like her, Beatriz says that "all of these experiences have taught me that you have to keep calm no matter what happens."
Like all of CSUN's incoming international students who aren't already vaccinated, both Gabriel and Beatriz received their first vaccination shot within 1-2 days of arriving in the US. They will both be living in CSUN's on-campus housing, which also has weekly Covid tests for residential students.
"I was originally set up to share housing with someone else, but our vaccine status was different, so CSUN told me I needed to switch to share with people who were also vaccinated. I feel safer here because people take Covid seriously. And the teams that support international students are a great help for us. They can fix whatever problem you have here!"
When reflecting on being back in Los Angeles, one thing that surprised Beatriz is that she didn't expect to make so many new friends. She elaborates, "Even after all this time before the pandemic and now coming back, I can see that I've made real friends here. And things have changed. I had five total strangers approach me in the airport asking me if I needed help!"
Living on your own for the first time
While Gabriel's trip back to California wasn't as arduous, like Beatriz, he has seen a transformation within himself over the last 1-2 years. "I learned resilience and maturity. I grew so much," he beams.
When Gabriel's CSUN experience began, he thought, "This is the way I wanted to do university. You LIVE the university. It's totally different than in Brazil. Here you learn how to be independent, to organize yourself, to make your own decisions."
Although most American students move out of their parent's home during university, it's not so common to live on your own as a student in Brazil. Being able to experience this in California has had a huge impact on CSUN's international students.
"This is the beginning of my adulthood, when I am my own parent," explains Beatriz. "My mom always taught me responsibility, but when I was back in Brazil, she was surprised that I am now even more responsible and organized about everything in the house! She could see that I matured as a person. I've grown up."
"At CSUN I have the freedom to live by myself. It changes you… Now I'm getting my life together, getting to know people, I can make this my real life."
Gabriel agrees, "It's a life experience that will change you forever… and for better!"
---
Tip! Don't forget to fill in the form below so you can speak with CSUN directly!
---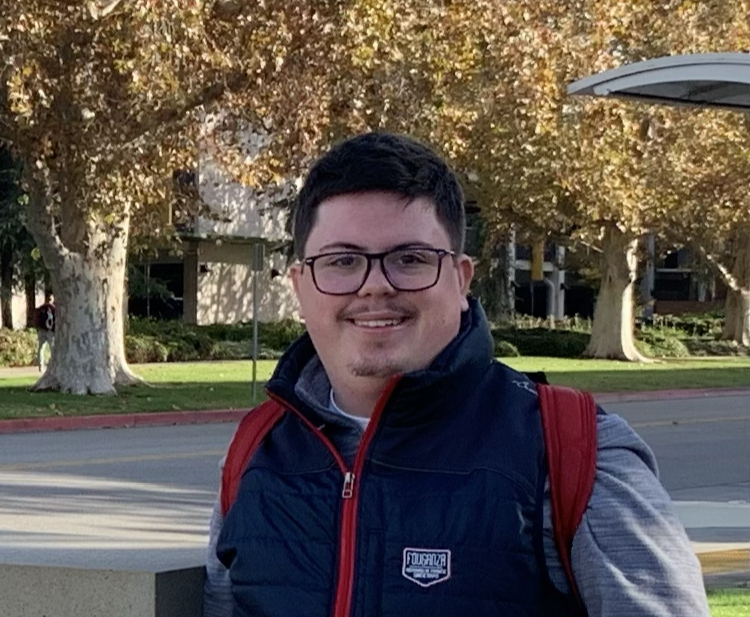 A doorway to your dreams
In fact, both of them feel as though their time as CSUN is about more than an education. "It's an open door for dreams, for your future plans," gushes Gabriel.
"You'll never have so many opportunities, possibilities, and amazing services for students. There is an openness, a feeling of inclusion, and a real solidarity with international students here."
"I've had great experiences with everyone here. The professors are always available to help you, and students help each other too!"
Gabriel's top tip comes back to campus life: "To live in the dorms is the best choice you can make. Two of my friends had difficult experiences in off-campus houses, but in the dorms, the conditions are perfect. It's very comfortable and safe, there's so many good restaurants nearby plus the markets to get any kind of food you want. Everything is right here - the student recreation center, so many services, the library with computers and resources, and so many clubs, plus there's a free bus for students that takes you right from your dorm door to the campus buildings."
"My first time living in the dorms, I was the only one from Brazil, but it was great. I met other students from around the world: Japan, South Korea, Netherlands, Norway… I was impressed with the cultural exchange we had in the dorms."
"And in my online classes, I met even more international students."
Before they even got back to California, both Gabriel and Beatriz had plans to meet up in person with the classmates they had previously only met online, illustrating the strength of the connections they had made with both domestic and foreign students despite being separated by time zones and computer screens.
Hollywood's stars shine bright
What kept them going during the pandemic? For both Brazilian Boomerangs, there was a strong will to get back as they held on to their American dreams. Gabriel shares a memory that shines strong today: "One of the things I love about living on campus is the open green spaces. In the evenings you can lie out on the grass and see so many stars at night overhead. In São Paulo, you can't see stars like that."
"You know, living in California during my first month trying to make friends, I would look up at the stars and feel like I was not so alone, maybe this was a symbolic feeling, or like when you meditate. During the pandemic when I was in Brazil, I used to look out of my tiny window up into the night sky and think, 'I'm going back. I can't wait to be back there.'"
And back he is.
But what about his family over in Brazil?
"My parents supported me and my decision to follow my dreams, to find my own independence," he says proudly.
Both Gabriel and Beatriz are an only child, with no brothers or sisters to keep their parents company while they are abroad. Although it's hard on any parent whose child goes overseas, both of them explained that their parents are "very understanding and supportive", especially because Gabriel's parents had enabled him to experience life in the US during his high school years and Beatriz's parents saw the early signs.
"My parents always knew that I wanted to go abroad," she says. "I wanted a better life for myself. I have wings to go wherever I want, I can live by myself, I can make friends, I can learn to understand a language I don't normally speak… and it's not just learning a language, it's about knowing HOW to live there."
From one little girl's dream to a young woman's transformation
"I'm the only one from my high school who is studying overseas," she explains, but that hasn't deterred her in the slightest.
"If you have the desire to get to know new places, a new culture, a new language… then go! Follow your dreams, follow your intuition - whatever you want to call it - but go!" shouts Beatriz.
And after CSUN? "I've been learning a lot of languages to try to prepare to live overseas, like French for Canada or France, or Italian to live in Italy someday or maybe use my English to live in London, but I intend to stay in America for a while!"
Likewise, Gabriel's future is full of possibilities. "I could see myself staying here for 10 years!" he smiles.
As an international student, he can stay in the USA for 12 months after graduation, and he's hoping to start out working for a local government, but his heart lies at the federal level. "I would love to work at the Department of State or the White House to help create new policies, connect with people, and transform society to a better way of life."
With his enthusiasm and the strong foundations from CSUN, he just might get there!
 Speak directly with the CSUN Admissions Team
As both Beatriz and Gabriel experienced, the Semester at CSUN program is a great way for you to:
Complete coursework towards your degree;
Study subjects not taught or not available in your home country;
Gain new perspectives in your field of study;
Experience campus life at an American university;
Immerse yourself in American culture and adapt to a Southern California lifestyle.
The program lasts for up to one year, with each semester running 16 weeks, and you can either start in January or in August.
The application deadline is June 15th in order to enroll for Fall Semester, which runs from mid-August to mid-December.
The application deadline is November 15th if you want to begin in the Spring Semester, which runs from mid-January to mid-May.
The Semester at CSUN program is also available in the summer in an accelerated, six-week format. Read our previous article to see a sample schedule and learn more about the requirements.
CSUN regularly run a series of live webinars every Tuesday from 3 p.m. to 4 p.m. (Pacific Daylight Time) which you can join to learn about their admissions process and speak with one of their international outreach counselors.
Learn more about CSUN on their site and fill in the form below to connect with them directly!