If you're searching for an internationally diverse high school with an outstanding academic program, a government-funded American military school might not be the first one that comes to mind. Today, we're about to change all that.
Catering to students between 14 and 21 years old from nearly 40 countries, US-based New Mexico Military Institute (NMMI) offers a four-year college preparatory high school and a two-year Junior College program granting Associate of Arts and Associate of Science degrees.
With a strong academic heritage, NMMI ranks # 1 in the U.S.A. by the Boarding School Review for teachers with advanced degrees. To further help each student achieve their personal best, each cadet is matched to an academic counselor who monitors their progress, assists them in getting the most out of their educational experience, and helps them find and gain acceptance to a college or university of their choice.
The Institute has a 98% graduation rate, yet it might surprise you to learn that only about 10% of NMMI's graduates go on to a military career. As you'll see through the stories below, the Institute is founded on military principles and uses this as a foundation upon which to build a balanced education for young men and women from all over the world.
For a clear overview of New Mexico Military Institute's academics, athletics, activities and ethos, check out their lookbook and fill in our form below to be connected to one of their Admissions representatives.
Are leaders born… or made?
As a military high school and junior college, you can probably already guess that this is not like an ordinary school. There are similarities of course – many students around the world wear school uniforms, at NMMI they wear military uniforms. They have sports, clubs, dormitories, and modern classrooms. You could say that NMMI takes everything a "normal" school has and then puts it on steroids.
The result? A school – and students – who are smarter, faster, better prepared, more confident, and more capable of achieving simply anything they set out to do. And although the Institute has honed these skills for approximately 130 years, its students didn't always start out this way.
"A lot of it comes with the experience of becoming a leader, having different responsibilities at different times, at different ages, along with my academics and athletics too," explains Jose Vindiola, student and cadet at NMMI, featured in the video below.
It all starts with the 21 day orientation program, or what they call The R.A.T. Experience. Whether you begin in the fall or spring semester, every new student enters NMMI as a R.A.T. (Recruit-At-Training). A long-standing and beloved tradition, these first three weeks help to foster:
Academic excellence, leadership, character development and physical fitness.
Self-discipline, time management, and personal responsibility.
Neatness, punctuality, and attention to detail.
Unity, spirit, and friendships that will last a lifetime.
That orientation program sets the tone for the months and years to come where students will be continually challenged to go beyond their known limits.
Wondering what that's like from a student's perspective? Read on below to hear directly from those who are studying at this prestigious military institute to learn more about how they ended up there and how their experiences have changed them for the better.
Myth Buster: This military institute is not for kids who misbehave
"One of the most repetitive questions I have been asked as a cadet is, 'Why are you at NMMI?'
Most people assume that I am a troublemaker and my parents sent me here to fix me, which is something that you will not find very often here at the Institute. Most of the people come here because of their own choice and because they are looking for a challenge. In my case, I came here following my brother's example and his advice.
I stayed here because of the people – the family I found here, and the opportunity to be someone better. I do not regret a single thing since I got here and I have enjoyed my ride. I still have a year left until I graduate and I know that I will miss everything and everyone when I leave."
Read more of Cadet Diego Salido's story here.
The school's diversity breeds cultural development
"I've been to bilingual schools my whole life. I've been interacting with different people from diverse races, religions and ethnicities. However, things changed when I came here. There is a lot more diversity here than I ever thought I'd be around. I get to see plenty of people from all over the world on a daily basis. I've had classes with people from Germany, China, Korea, several African countries, Puerto Rico, and many more places.
Honestly, it's fun; learning some of their languages, their slang and their culture only results in me wanting to visit all of these places someday. NMMI has taught me that everyone is different, everyone is educated differently and it is possible for all these people to live together teaching each other different values and customs. Diversity is one of the great things in life that we have to experience in order to value it the way it deserves to be valued. This place is the origin of friendships that will extend to great distances and last a lifetime."
Read more of Cadet Maj Rojas's story here.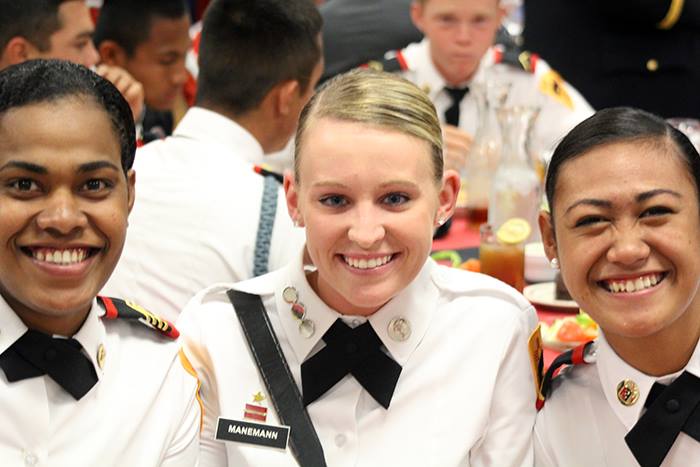 I was never interested in the military until…
"Before NMMI, I never thought I would develop any interest in the military. I came from a military family, my dad, uncles, and grandfather all served in the United States Marine Corps. Growing up I decided that military life was not for me, and I would contribute to the world in another way. However, upon graduating from NMMI, I fell in love with the military lifestyle.
I am still well aware it is not for everyone. Not many people agree with the structured, rigid, and routine life but the challenge of it had me hooked. I appreciated how much stronger and capable I became, both mentally and physically.
My biggest aspiration in life is to become an attorney and represent mistreated families in destitute countries. To me, the military makes perfect sense as it would fully equip me with the tactical and soft military skills necessary to care for myself, especially in high risk countries. Not only will it help strengthen my independence, but it will expand my knowledge of the world beyond my hometown, financially support me through law school, provide me with networking opportunities and give me new leadership experiences. Fortunately, NMMI has already provided me with these benefits during the time I have been here. I appreciate NMMI for sparking my interest and opening the door to the biggest plans of my life."
Read more of Cadet Elyssa Chino's story here.
---
Keep reading to hear from more students at the New Mexico Military Institute, or jump ahead to the Contact Form to enquire directly with NMMI about their admissions criteria.
---
There's an opportunity within every challenge
"The military lifestyle on campus is awesome because every international student in the school has to room with an American student. This creates a learning opportunity to share each other's different culture and helps foster the skill of learning to interact with people from different places.
For international students, English might not be the first language they speak, and it will be very challenging for them to speak in the classrooms, at first. But, NMMI provides English writing labs and tutors to guide the students as they learn English.
The benefits of being an international student at NMMI are worth it because the Institute prepares the student to be leaders of tomorrow who will consistently lead with integrity, fairness, honest, and clear communication. I am an international student from Nigeria, and I am proud to say that I have acquired a lot of knowledge from the extensive opportunities that are available here at the Institute."
Read more of Cadet Christopher Bulus's story here.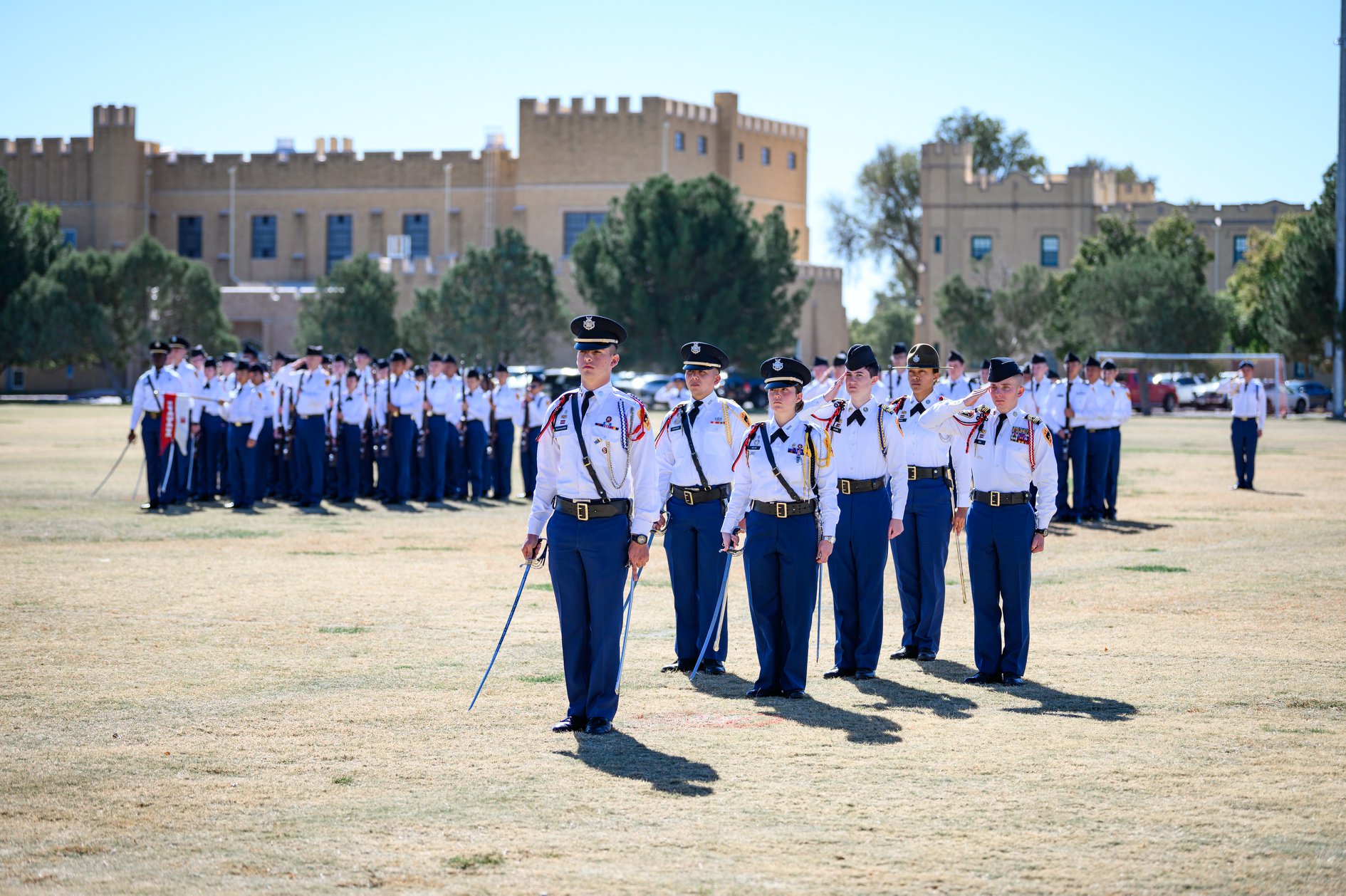 You start as strangers, you end up as family
"At the age of 15, I went to live outside of my country to study at the New Mexico Military Institute. It was the first time I left the country, and I did not speak the language of my new country of residence. I was going to live with strangers, and within days of arriving, I started classes within a system totally unknown to me.
Every day, every activity that I had to carry out was an apprenticeship. Sometimes apprenticeships were full of pleasant surprises, and other times they were apprenticeships full of frustrations and effort. During this period, one of the things I learned was the importance of the friends I made at the New Mexico Military Institute. Many of these people were international students, like me, who were going through the same experience that I was going through, and they perfectly understood my difficulties. They quickly became an important support network and even more, I discovered that due to the circumstances that bind you, these friends happen to become 'your family' while you are away from home."
Read more of Cadet Carlos Andres Retamoza's story here.
A chance to become more independent
"One of the main reasons why I came to NMMI was that I wanted to become independent. At the age of 15, I thought I could live and take care of myself.
Your reason for coming to New Mexico Military Institute does not really matter. What really matters is your motivation to strive for the best and achieve the goals you set for yourself because at the end, you are your own biggest challenge at the Institute. The struggles you overcome help you become a stronger cadet, more organized and with better time management."
Read more of Cadet Juan Garcia Gutierrez's story here.
Understanding different types of leadership styles
"I am a Puerto Rican/Mexican/American (tri-cultural). The characters and personalities I found here are completely different compared to other schools that I have attended. The relationships I have created here are unique, and each person I have met has a special quality about them that has allowed me to acknowledge both their character and culture.
My goal is to become a U.S. Army commissioned officer, because I want to serve my country and become a better leader. Being involved in the Early Commissioning Program (ROTC Program), I experienced diversity in working with ROTC cadets from around the world. Here at NMMI, I noticed that the various leadership styles being used in ROTC have their own repertoire of social values and techniques. I found this to impact my leadership in showing me the assortment of skills used to view and solve objectives differently."
Read more of Cadet Rafael Valles's story here.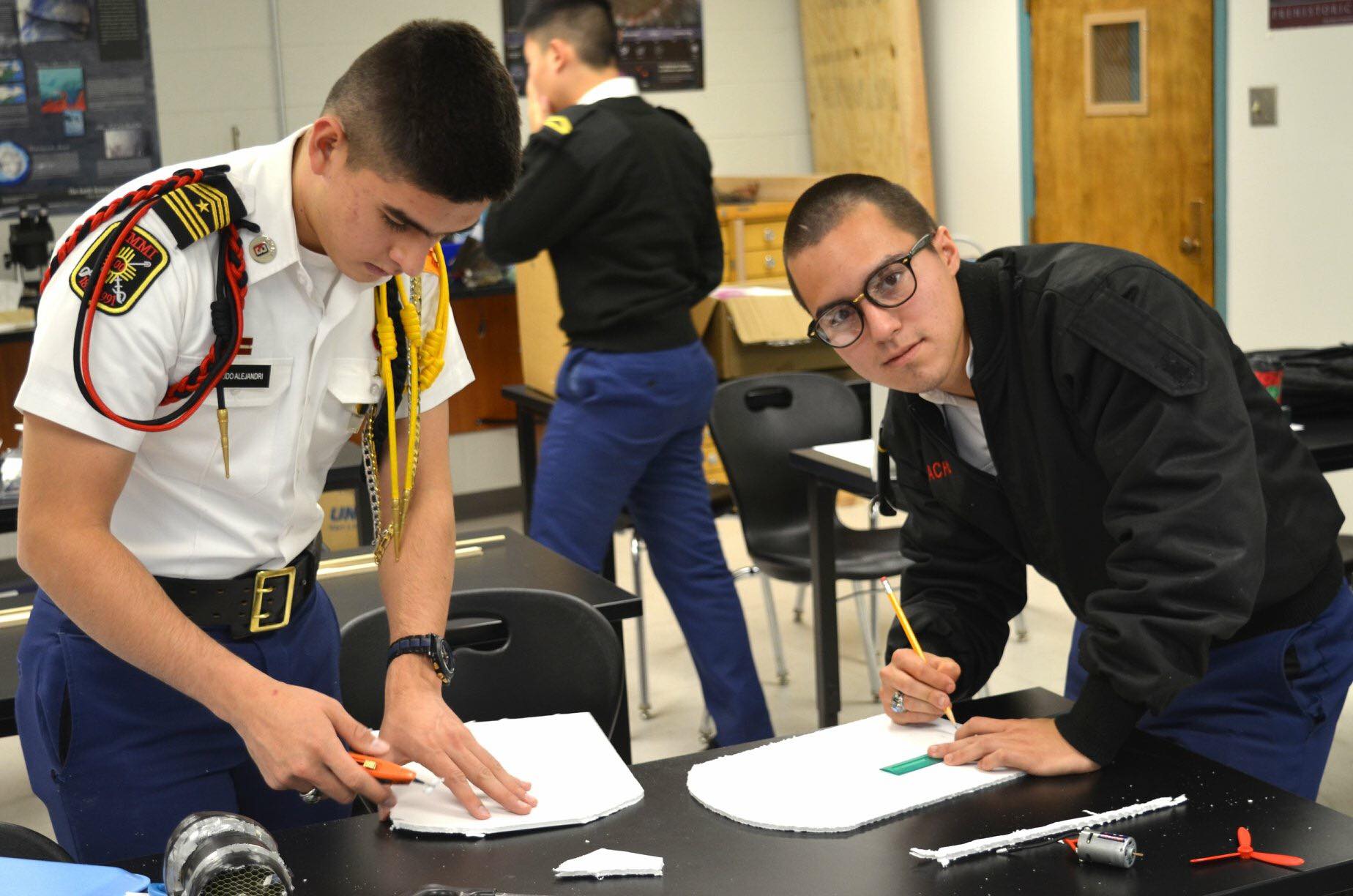 Learning how to discover your true self
"When I first stepped on post, I knew I was entering one of the most developmental chapters of my life yet. I was 16 years old, entering my junior year of high school, and to be honest I did not have a strong grasp of what I was doing at New Mexico Military Institute. The only real reason why I came was to better prepare myself… but I did not know how I was going to do that once I stepped into the cadet uniform.
There was a specific point in my time at the Institute when I realized my true purpose at NMMI. It was when I looked in the mirror a few minutes before my high school graduation, dressed in my formal uniform as a Cadet 1st Sergeant, one of the highest ranks a high schooler can achieve at the Institute. I was different, but in a positive way. I stood taller, I looked sharper, and I had confidence in my path in life. I had found myself at the Institute, through the countless push-ups, vigorous academics, and most importantly the relationships I built at NMMI. I had tapped into who I truly am.
That is what NMMI does for you, it opens a gateway into finding your true self. However, the choice is yours… Will you embark on the journey of an NMMI Cadet?"
Read more of Cadet Nick Valentine's story here.
Well, Nick said it best! If you think you're ready to embark on the journey of a lifetime, then fill in the form below to receive information from NMMI and an invitation for a personal conversation with a member of their Admissions team.