Let's face it: if you're looking to study in the arts or entertainment, then there's simply no better place than Los Angeles, California. Home to Hollywood's finest stars and more arts, culture and entertainment organizations per capita than any other city in America, this is a place that fosters creativity, celebrates diversity, and makes dreams come true.
But living in L.A. and making it in L.A. are two very different things. Anyone can turn up for auditions and job interviews or busk on the streets in the hopes of being spotted by the latest scout, but there's a far more strategic path to take on the road to fame.
Cue California State University Northridge (CSUN), one of the largest public universities in California, and also the home of one of the best film schools as well as music schools in the U.S. and in the world. Nearly 40,000 students (approximately 4,000 of whom are from abroad) and more than 4,000 faculty and staff are part of the CSUN family.
As you can imagine, a university of this size offers a huge variety of programs - 68 baccalaureate degrees and 58 master's degrees, among others - but today we're shining the spotlight on one of their nine colleges, which is perhaps the most glamorous of them all!
The Mike Curb College of Arts, Media, and Communication prepares and inspires students to make a meaningful impact on Los Angeles and the world as artists, scholars and communicators. In short, this is where stars are born - both in front of the camera and behind the scenes.
Out of the whole CSUN community, about 5,000 undergraduate and graduate students study under one of the college's six departments:
Cinema and Television Arts
Theater
Art
Communication Studies
Journalism
Music
Among those six departments, there are more than 30 specializations to choose from. Fill in our form below to connect with an admissions counsellor at CSUN, and keep reading as we walk you through the highlights below.
---
TIP! For even more details on each of these specialties, watch the on-demand webinar that includes interviews with the heads of each department and gives you deep insight into what you'll study in each program. (Please note: the webinar was recorded in March 2021 and references some virtual experiences. Since then, students are now back on campus.)
---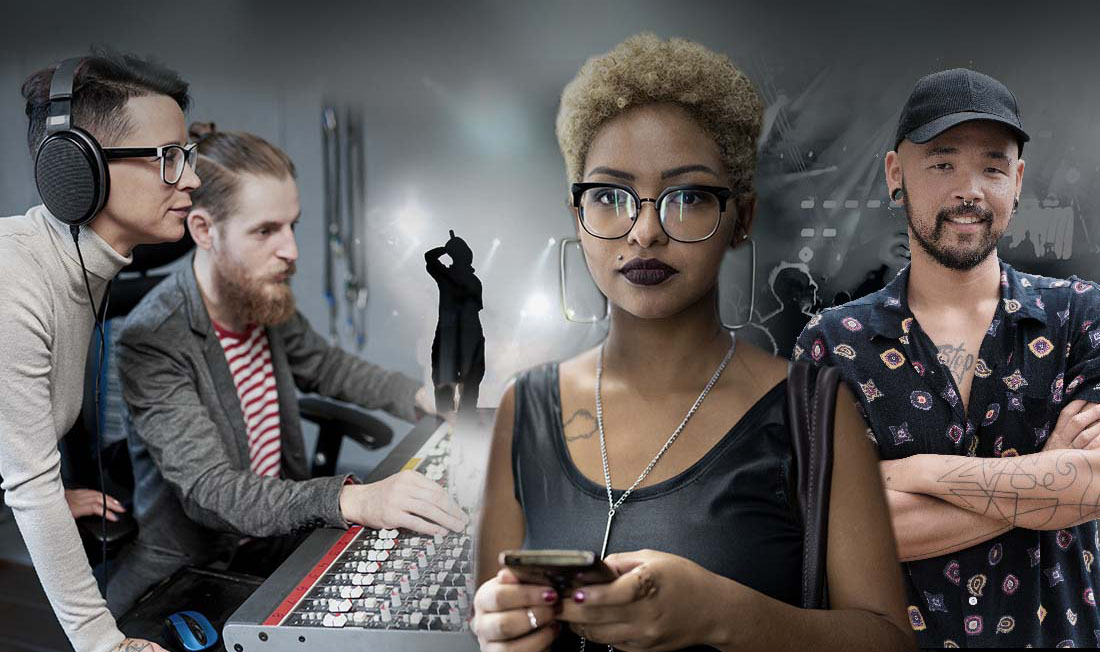 Studying Cinema and Television Arts in America
Of all six departments, this is surely the most visible so why not start here?
Whether you're a Netflix addict or an old school film buff, you'll no doubt have come across CSUN's alumni. Their list of famous faces is too long to mention here and includes winners of the Academy Awards such as Richard Dreyfuss, the Emmys, the Golden Globes, and the People's Choice Awards such as Alyson Hannigan and Eva Longoria for their roles in How I Met Your Mother and Desperate Housewives, respectively.
But rather than focus on CSUN's celebrity status, let's turn to the work behind some of the biggest box-office hits and classics, because there's far more career options on that side of the lens, and the Mike Curb College of Arts, Media and Communication is exactly where you need to begin.
TIP! Download their brochure with extra info on notable alumni, student clubs, career options and more!
Part of the reason why CSUN graduates are so successful is that its faculty are able to combine the magic of storytelling with the practical realities of film and television production. This style of teaching, in tandem with state-of-the-art facilities, has garnered accolades for the institution year after year.
For example, CSUN is ranked number 25 out of all the top Film Schools in the U.S. and Canada. In fact, according to MovieMaker's annual list, they recognized CSUN for two awards in particular:
Outstanding screenwriting training;
Outstanding merging media training.
The magazine explained, "CSUN has one of the most far-reaching academic programs of any public university on the West Coast, with undergraduate degrees in Film Production, Entertainment Media Management, Screenwriting, and Television Production (for both Narrative and Documentary). Still, its most cutting-edge track is the B.A. in Emerging Media, which deals with interactive and immersive storytelling to meet the needs of the new entertainment formats (virtual, augmented and mixed realities) that are changing how we appreciate and relate to audiovisual works. Courses include 360-video production (cinematic VR), Augmented Reality, video projection, and model-based VR developed for Oculus headsets."
By undertaking a degree in the arts within CSUN's Department of Cinema and Television Arts, you will be able to choose one of seven pathways: Emerging Media Production, Entertainment Media Management, Film Production, Media Theory and Criticism, Screenwriting, and Television Production (Documentary or Narrative).
You'll also have the opportunity to gain work experience with some of the industry's major studios and up-and-coming production houses - get inspired by some of CSUN's internship success stories here.
And of course, studying in California has its perks beyond the endless sunshine and postcard-perfect weather. Living in the heart of Los Angeles means that you're likely to run into more than a few celebrities - not just in the city, but even on CSUN's campus too!
From movies to tv series, and music videos to commercials, there's a nonstop buzz of filming action taking place across CSUN's 356-acre campus. According to movie hub IMDb, over 80 films and TV shows have been shot at CSUN, like Star Trek, Legally Blonde, The Office… check out the full list!
Fun fact! The CSUN University Library served as Starfleet Academy for the 2009 version of Star Trek.
A degree from CSUN will allow you to witness - and work - in every facet of the entertainment industry. Extensive relationships with studios, networks, production companies and other organizations provide students with access to internships, jobs and other collaborative opportunities.
Going behind the scenes of a degree in theater
The College's Theater Department is a natural draw for those who love the thrill of live performance and the grandeur of time-honored tradition.
CSUN's B.A. and M.A. degree programs provide pre-professional training in theatrical production, performance, theater history, literature, and criticism. Whether you're interested in a Bachelor's or Master's degree, you'll gain advanced knowledge across the broad spectrum of theater production areas including, but not limited to, acting, directing, scenery, costumes, properties, lighting, sound, makeup, technology, management and dramaturgy.
As the video below from CSUN theater professor and costume designer Garry Lennon explains, the instructors at CSUN bring their daily professional experiences into the educational environment on campus in order to strengthen the skills students develop throughout their studies.
Each year, students, faculty, staff and guest artists produce at least seven full-length productions of dramas, musicals, and operas. In addition, final-year students are encouraged to undertake field internships which give them invaluable connections and first-hand experience in casting and theater management offices.
And where does all this magic take place? At CSUN's very own venue: the award-winning Younes and Soraya Nazarian Center for the Performing Arts has quickly become one of the cultural jewels of the greater Los Angeles region. The Soraya presents a wide variety of performances that not only includes new and original work from the Los Angeles region, but also work from around the world that appeal to all of LA's rich and diverse communities. The Soraya's 1,700-seat theater offers a vibrant, annual performance program of nearly 50 classical and popular music, dance, drama, musicals, family, and international events. This three-tier concert hall and performing arts center is the proud home to both student-run and professionally-produced events. Who knows? Perhaps you'll see a performance from a future winner of an Oscar, Emmy or Grammy!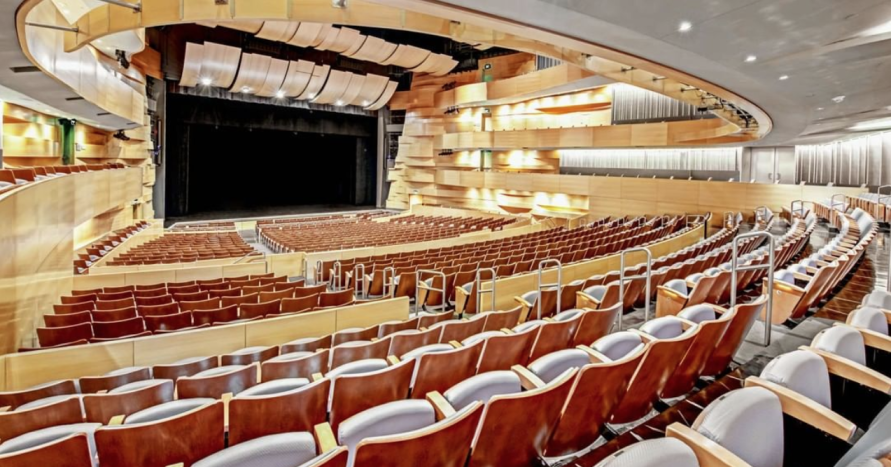 Try your hand at animation, drawing and art
In addition to CSUN's global reputation for its film and music programs, the university has been crowned once again as one of the top animation schools in the U.S. by Animation Career Review, an online source for aspiring artists seeking careers in animation, game development, and digital art and design. With nearly 200 schools across the United States in consideration, CSUN was ranked 9th among the Top 20 Animation Bachelor's Programs of 2021 and 15th among the Top 40 Public Animation Schools.
CSUN's animation program offers three essential animation tracks: 2-D design, 3-D animation and game development. Students have access to computer labs featuring premium, industry-standard software and equipment. Mark Farquhar, a CSUN professor of animation who has more than 20 years of experience working on feature animation productions for companies such as DreamWorks, Disney, Sony Pictures and Warner Brothers explained, "Any area of animation that you go into takes a lot of skill and knowledge, so there is a culture of mentorship and apprenticeship. We are fortunate to be located so close to studios and companies at the forefront of creating entertainment media content. It allows us to bring in part-time faculty and guest speakers with a wealth of real-world industry experience."
The programs in CSUN's Department of Art extend far beyond animation to include modern fields such as branding, visual communication, social innovation design, user experience and interactive design. In addition, you can choose classic options like illustration, photography, video/film, public art, studio arts, museum and gallery practices, art writing, art publishing and teaching. Whichever area you decide to specialize in, you'll be prepared for a broad range of opportunities in today's academic, professional and entertainment fields.
---
With on-campus art galleries, drawing workshops and nearly 20 clubs and student groups just dedicated to the arts, you'll be able to find your niche in no time. In fact, there are a number of subject-specific student clubs across all of CSUN's departments!
---
Communication Studies - It's not what you say but how you say it
Looking for even more ranking results? No problem. CSUN ranks #25 among the best colleges in the U.S.A. that offer a Master's Degree in Communications.
At CSUN, the Department of Communication Studies offers both undergraduate and graduate curricula covering a wide range of disciplines including rhetorical studies, performance studies, cultural studies, language behavior and communication theory.
This field of study is perfect for you if you want to understand the relationship between communication and culture, and learn how to develop communication strategies for civic engagement. You'll also develop the communication skills and knowledge that people need to function effectively in a variety of professional and social contexts at both the domestic and international levels.
Where to study if you want to win a Pulitzer Prize? CSUN of course!
Moving those communication skills into the world of journalism is another option within CSUN's Mike Curb College of Arts, Media, and Communication. Offering a Bachelor of Arts in Journalism, you can specialize in broadcast (radio or television) or public relations. For advanced studies, there's also a Master of Art in Mass Communication.
Throughout your studies, you can gain practical experience in a number of student-led media outlets such as the college newspaper (The Daily Sundial), the student television station (Valley View News) and CSUN's student-created magazine (Scene Magazine).
If you've got the gift of the gab (as the saying goes), CSUN also has its own award-winning radio station, KCSN, which mentors students in broadcasting, the music industry, audio engineering and news production.
CSUN's Journalism Alumni Association and its student chapter of the Society of Professional Journalists often run events to help current students build connections and get advice from media professionals. For example, their Speed Mentoring event enabled students to meet with several broadcast, print/digital editors and public relations professionals. Meanwhile, their Media Career Summits bring together a variety of industry professionals who offer practical tips to help students gain experience and better understand which career opportunities might suit them.
Where can all of this lead to in the future? There's dozens of success stories and high profile alumni such as Poet Laureates and Pulitzer Prize winners in Investigative Reporting and Public Service, and we chose just a few to feature here:
Would-be writers can feel inspired by alumnus Roger Zuch (Journalism, 1973; History, 1975) who has written several books on everyone's favorite detective, Sherlock Holmes.
Former international students, CSUN alumni and photojournalists Julio Cortez (originally from Mexico City) and Ringo Chiu (from Hong Kong) earned Pulitzer Prizes in 2021 and even came back to campus for a special public presentation and Q&A session.
The making of musicians happens in university
Last but certainly not least, we tune in to the Department of Music. No matter how much natural talent you have and how many hours you practice, if you really want a career in music performance then you need advanced formal training.
"CSUN was a great experience for me as a guitarist because classical training is a whole different approach and discipline, compared to contemporary guitar playing," said Bill Worrell CSUN Alumnus 2008 (Classical Guitar Performance). "The classes that I took paid so much attention to detail and nuance that it took me to a whole new level." Bill spent many years on tour with the classic rock band America and has shared the stage with legends like The Beach Boys, Chicago, Peter Frampton and Christopher Cross.
CSUN's musical alumni also includes Andy Summers, guitarist for The Police, and John Densmore, Rock & Roll Hall of Famer and drummer for The Doors.
Reading about CSUN's alumni is like a "Who's Who" across any genre, with former students breaking records and smashing stereotypes. Yet another example is Turkish-born composer Pinar Toprak who earned her master's degree in classical composition from CSUN. Following her success in composing some of the music for superhero movie Justice League and the popular online game Fortnite, Pinar became the first woman to score an entire Marvel superhero movie thanks to her 100-minute composition of Captain Marvel.
Not only does CSUN produce notable alumni, their own staff walk the talk. Grammy Award-winning and world-renowned drummer, producer, songwriter and composer, CSUN lecturer Trevor Lawrence Jr. also recently performed on stage at the 2022 Super Bowl Halftime Show with hip-hop icons Dr. Dre, Eminem, Snoop Dogg, Mary J. Blige and Kendrick Lamar.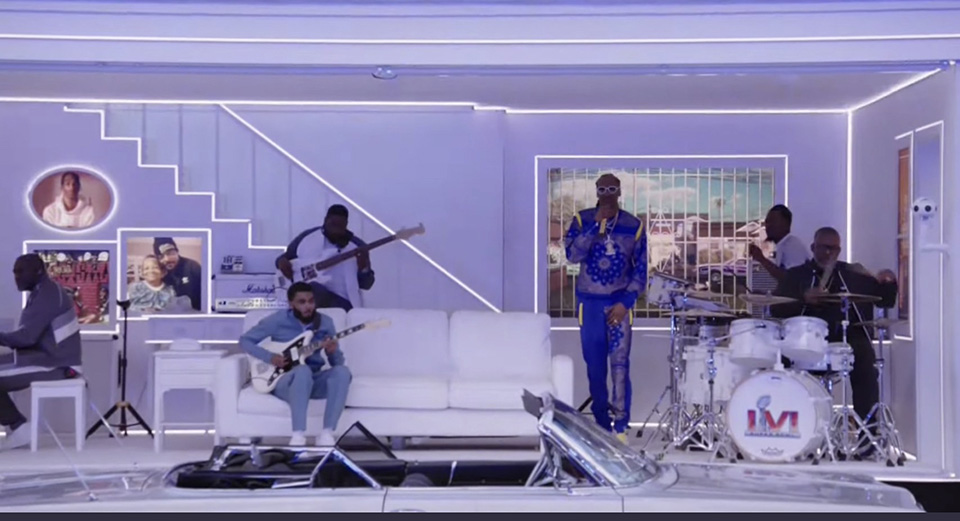 CSUN lecturer Trevor Lawrence Jr., far right, plays the drums during Snoop Dogg's halftime performance at the 2022 Super Bowl.
A more recent field of study for music lovers is CSUN's BA program in Music Therapy, which is ranked number 2 nationwide by Best Value Schools in terms of quality and value for tuition costs. Aimed at educating students who will go on to earn board certification as clinicians and educators in the field, this is a truly innovative program. In fact, there are only around 50 others in the U.S.A. that prepare students to meet the growing demand of this allied healthcare field, and CSUN is one of just two institutions offering music therapy BAs in the state of California. As with all of CSUN's courses, classes are relatively small, with low student-to-instructor ratios, high interpersonal interaction, and field internships.
Interested in a music career behind the scenes?
Alongside the options in the Mike Curb College, CSUN's Tseng College for Graduate, International and Midcareer Education has a highly flexible, well ranked online Master's which focuses not on the performance but more on the management of creative arts, specifically, the music industry.
The first graduate program of its kind in the Western United States, CSUN's Master of Arts in Music Industry Administration is an excellent solution for professionals seeking careers in producing, distributing, managing, and promoting music, creative talent and music industry related businesses. It's also one of the few contemporary music industry graduate programs in the world.
Download their brochure, check out their YouTube playlist, and watch an overview video below.
TIP! Look for the video with CSUN MIA Graduate Nick Kandelaki from Georgia who talks about how he got started in the music business and what his experience was like as a foreign student in the USA.
Study in the heart of America's professional entertainment community of Los Angeles
With over 350,000 CSUN alumni worldwide, you can be sure to find some familiar names in the Rock & Roll Hall of Fame, on television, radio, and in newspapers, theaters, cinemas, and studios. They are stars, innovators, artists, producers and executives. You've seen them for years. Now it's time to join them.
Fill in the form below and an admissions representative from California State University, Northridge will help you make the big leap to Hollywood.