If you're looking to earn a degree overseas, you'll surely be considering schools in America, given its well-earned reputation as the most popular destination for international students. You might also be searching for a university within your budget and feeling a bit daunted, worrying that you'll have to compromise and go to a school that's not very well known or located in a less desirable or more rural location where the cost of living is lower.
But what if you could have it all? What if there was an award winning USA university that offered incredible value, affordable tuition, and is set in one of the most famous places in the world?
Institutions like this are rare, but they do exist! One prime example is California State University Northridge (CSUN). With a rich diversity of international students and tons of support dedicated to them, CSUN really feels like one of those universities where dreams come true… for everyone, regardless of their budget. In fact, Money magazine ranks CSUN in the top ten colleges in the US for value.
With some searching, you'll be sure to find the right university that sits within your price range, and to help, we've compiled several strategies on how you can make a US education affordable by making smart financial decisions and taking advantage of every opportunity to save money. Who doesn't want that, right? So let's get started…
Tip! Be sure to fill in the form below to receive an invitation to CSUN's next webinar for international students.
Getting the most value out of a college degree
First up, value. Choosing which university to attend is one of the biggest decisions in your life, and likely the most expensive one to date. So it's only natural that you'll want to compare tuition fees and the cost of living across the institutions you're considering. Your budget will need to extend beyond the basics though; be sure to get a list of all the things you might need to pay for when attending university such as:
Tuition;
Learning materials such as online subscriptions, books, etc.;
Visa and application fees;
Insurance;
Flights and transport to the campus;
Travel expenses while at university – some institutions have free buses and bike rentals, while others offer students a discounted transit pass;
Accommodation – on or off campus, shared or solo;
Food - from meal plans when dining on campus to self-catering at home and meals on the go or out with friends;
Entertainment – make note of free events on campus or in the neighborhood.
Beyond those basic costs, you'll also want to look at the bigger picture of what an institution offers to help create a fulfilling student life, such as the number and variety of student clubs and organizations, sports teams and campus-based events and activities. All of these things contribute to the overall value of your university education.
You should also investigate a university's average class size and student-faculty ratio to get a sense of how much individual support you might receive in class. Weigh up the services a university offers too, such as their healthcare and counseling center, tutoring and academic support, language lab, career center, as well as facilities like the library, places of worship, gym or recreation center.
As a benchmark, CSUN has over 300 student clubs and nearly 20 sports teams so there's more than enough there to keep you busy and cater to every hobby or interest.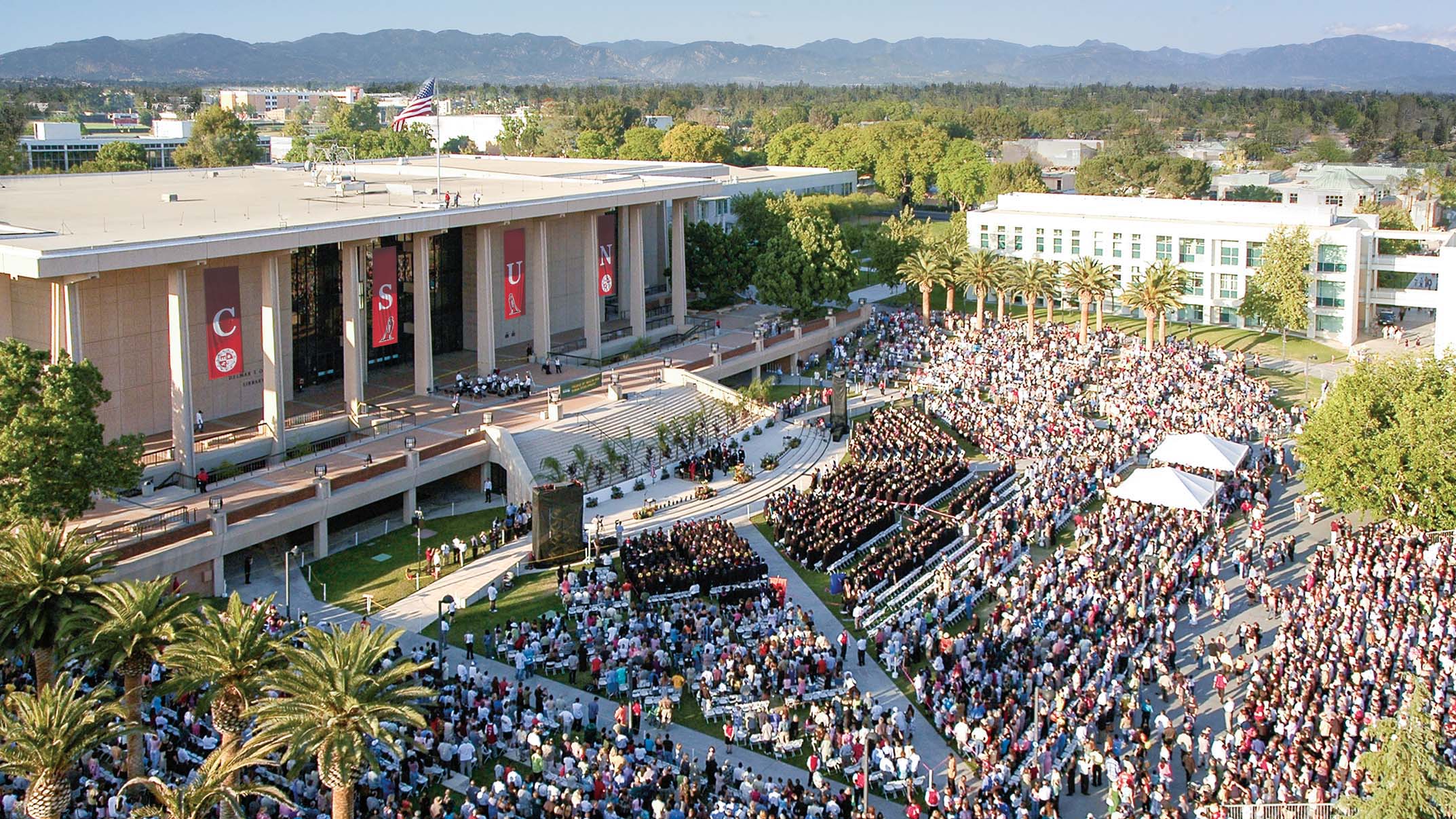 Is a US university degree really accessible to international students?
Once you've explored the overall value a university or college can offer, you should next investigate the level of financial support you might receive.
It might feel like an international education is out of your reach, but don't get discouraged! You just need to find the best match for your profile. Keep a lookout for news reports and listings of affordable and accessible higher education.
For example, CSUN was named the fourth-best school in the USA CollegeNET's 2020 Social Mobility Index, which analyzes and ranks the U.S. colleges and universities that most effectively enroll students from low-income backgrounds and graduate them into good-paying jobs.
The aforementioned Money magazine is also another source to review. In addition to its top ten value ranking, CSUN also scored the number six spot on a list of 50 transformative schools, which takes into account factors such as graduation rates, earnings and student loan repayment.
Accolades like these tell you what kind of school CSUN is – one where a university education is truly affordable for students from all backgrounds and financial profiles. Moreover, it's an institution that has a life-changing impact for students from disadvantaged circumstances who aren't weighed down with college debt but instead, move into productive careers with respectable salaries.
There's proof of this – not just in press coverage but also in an interesting online tool that lets you see the earnings for different majors of alumni with undergraduate degrees. You can also verify where graduates work and what they earn. The CalStatePays website is based on data from over 600,000 students, all of whom entered one of the seven participating California State University campuses as first-time freshmen, transfer students, or post-baccalaureate students between 1995 and 2014. The site will also help you think of tertiary education in a different way via their concept of Financial Return on Education (FRE): your expected Personal Financial Return on Education, or your Expected Rate of Return for pursuing a specific bachelor's degree.
---
If you have questions about your financial requirements, you can schedule a pre-admissions counseling appointment so you can speak privately with a rep from CSUN about admissions, finances, academic expectations, student life and extracurricular activities.
---
Accessibility comes in different forms
With so much flexibility in the way you can experience a university today, institutions like CSUN are making a USA education even more accessible.
To start with, they're removing barriers related to English fluency by offering conditional admission to help international students improve their language skills and then transition directly into a chosen degree program.
---
Tip! See our previous article to learn more about CSUN's Intensive English Programs and get an invitation to join their next 45-minute English language session for free.
---
If you're just looking for a short-term program or a "taster" experience to try a school out before committing to a full degree, CSUN gives you these options too. You can spend the summer or a semester in Los Angeles while earning college credits.
What if you've started a degree somewhere, but you feel like it just isn't the right place for you, or you want to study a different field or new country? You can still make the most of the education you've invested in thus far. Transfer options (more on that below!) from either a two-year community college or a tertiary college are another great way that universities like CSUN are opening up more options for international students.
And if you're interested in the most flexible and affordable solution of all, then check out CSUN's online degrees and certificates, which continue to rack up awards year on year.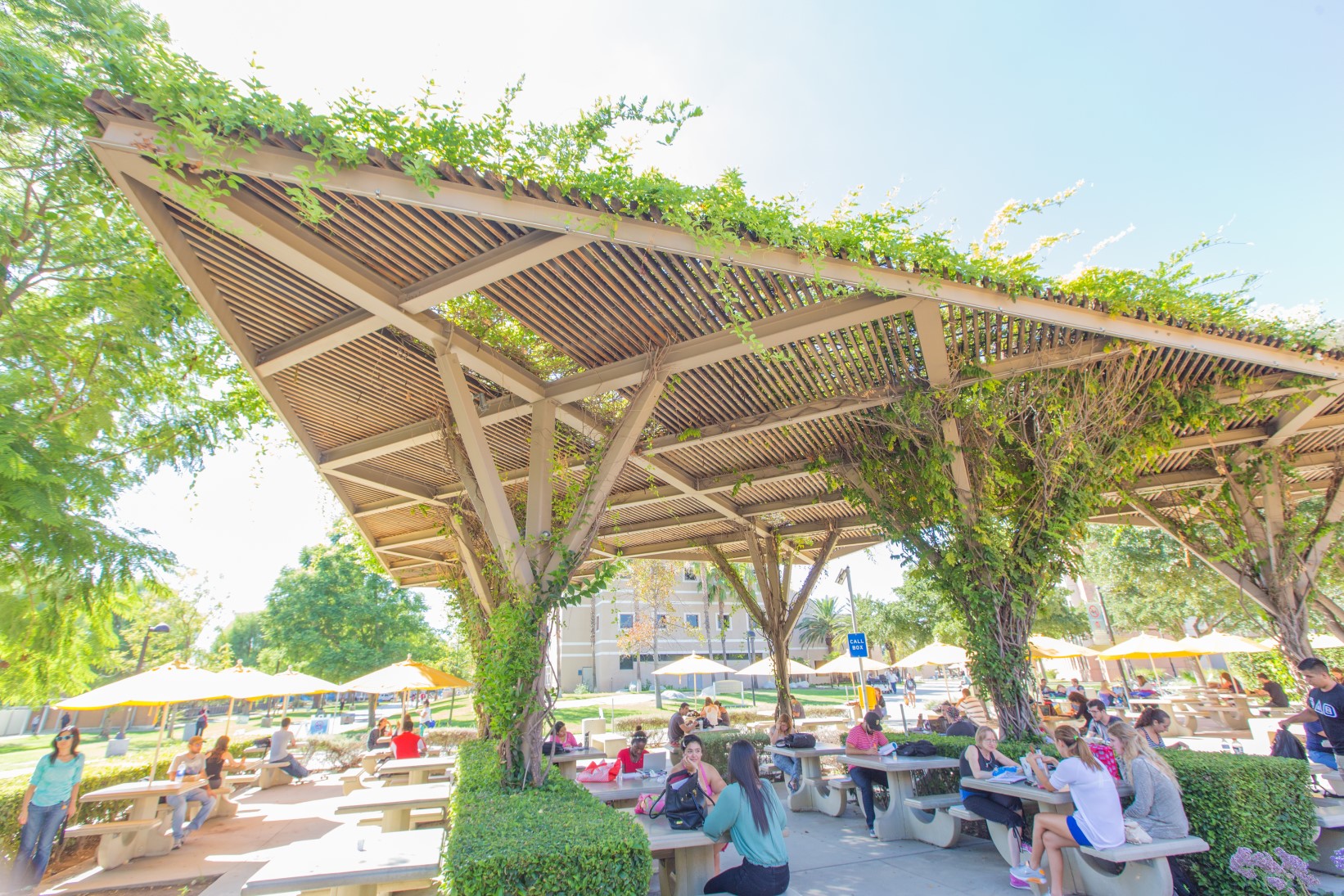 Transferring to a US university helps you save on a four-year degree
If you decide to change your degree focus at any point in your studies, all is not lost!
While transferring might be uncommon in Europe or elsewhere in the world, in the U.S.A. it's actually a very common practice. You'll find many students who have changed their minds about what they want to study. After all, it's a huge decision and not an easy one! And sometimes once you start taking courses from a certain degree track, you might find that it isn't what you expected.
Not to worry - in many cases, the credits you've already earned can easily be transferred to your new degree or institution. At CSUN, they can help you choose the right degree path and transfer smoothly. Want proof? See Gabriel's inspiring story as a transfer student or explore CSUN's webpages dedicated to International Transfer Students which covers all the info you need to know about the application requirements and process.
Working part-time during your studies helps to pay for college
When you are an international student in the USA, you can also work on campus for up to 20 hours per week to help pay for your expenses. This will also enable you to gain real world work experience and get to know American work culture, as well as help you practice those all-important communication and social skills! With a campus as large as CSUN, there's plenty of opportunities to work in student hot spots like the Recreation Center, Dining Halls, or Library.
---
"While I was at CSUN, financial aid covered my tuition. CSUN also provided me opportunities to get an internship while in school and a job after college at Ernst & Young."
— Deborah Durodola, Accountancy major at California State University Northridge (CSUN)
---
Scholarships and financial aid to help pay for a US education
When looking at the cost of a US college education, you'll notice that CSUN's tuition is lower than most other universities at around $16,500 per year, which is incredible value, especially for the quality of education and the enviable location. You can estimate a cost of approximately $13,000 for room and board, and when tallying up your other expenses, your grand total might be around $35,000 a year. This is truly low priced for an award-winning university in the USA's number one state for foreign students!
You can make that already low price even lower thanks to a variety of funding options. Note that CSUN does not offer any pre-arrival financial aid or scholarships to new international students. However, the university does offer merit-based scholarships to current students, so you can qualify for these after you are enrolled.
These awards range from $500 to $12,000, with the average being $11,126. CSUN's scholarships that are open to international students include:
Associated Students International Matador Scholarship - $3,000
College and department scholarships - amounts vary
Dianne F. Harrison Leadership Award - $8,000
Presidential scholarships - $10,000
Ritchie-Jennings Memorial Scholarship - $1,000 to $10,000
University scholarships - $7,500
Westbon Scholarships for International Students in the U.S. - $2,000
Check their website for more information about scholarships.
Final tips to help you pay for an American education
Ultimately, a university degree is an investment in your future. Give yourself plenty of time to do your research and create your own education path that suits your goals, budget and schedule. The earlier you start planning, the less stressed you'll feel as your future starts to take shape.
Reserve time each week – even if it's just 15 minutes – to read through websites and scroll through the university social media accounts of your top choices. Set up a system for keeping track of your notes and questions, and pay attention to important deadlines. Finally, don't be shy! Apply to as many scholarships as you can. Oftentimes, students feel intimidated by the process or under-confident in their ability to receive financial awards, so the competition might not be as tough as you think.
Looking for some personal advice and support? Fill in the form below to arrange a pre-admissions counseling appointment so you can speak privately with a rep from CSUN about admissions requirements, finances, academic expectations, student life and extracurricular activities.