There are many challenges involved in becoming a doctor. These can include the price, the length of the course and the pressure involved in the job. Yet the rewards for being a successful medical student are immense, both personally and professionally.
Northern State Medical University (NSMU) is located in the north of European Russia, and is the biggest and best known medical university of the Russian North. With high quality teaching methods, available in English and Russian, NSMU aims to make a medical education achievable for all. 
If you would like more information from NSMU, including course types, costs and visa information, please contact them directly via the form at the end of this post.
Arkhangelsk, Russia
Northern State Medical University was founded in 1932 in the beautiful city of Arkhangelsk. 300km away from the Arctic Circle, Arkhangelsk can get pretty chilly, but students live and study in very comfortable conditions. The cold and arctic light lends the area a mystical beauty.
Arkhangelsk is a thriving port city built on the banks of the Northern Dvina River near the White Sea. Located in the north of European Russia, Arkhangelsk has railway links directly to Moscow and is served by two airports.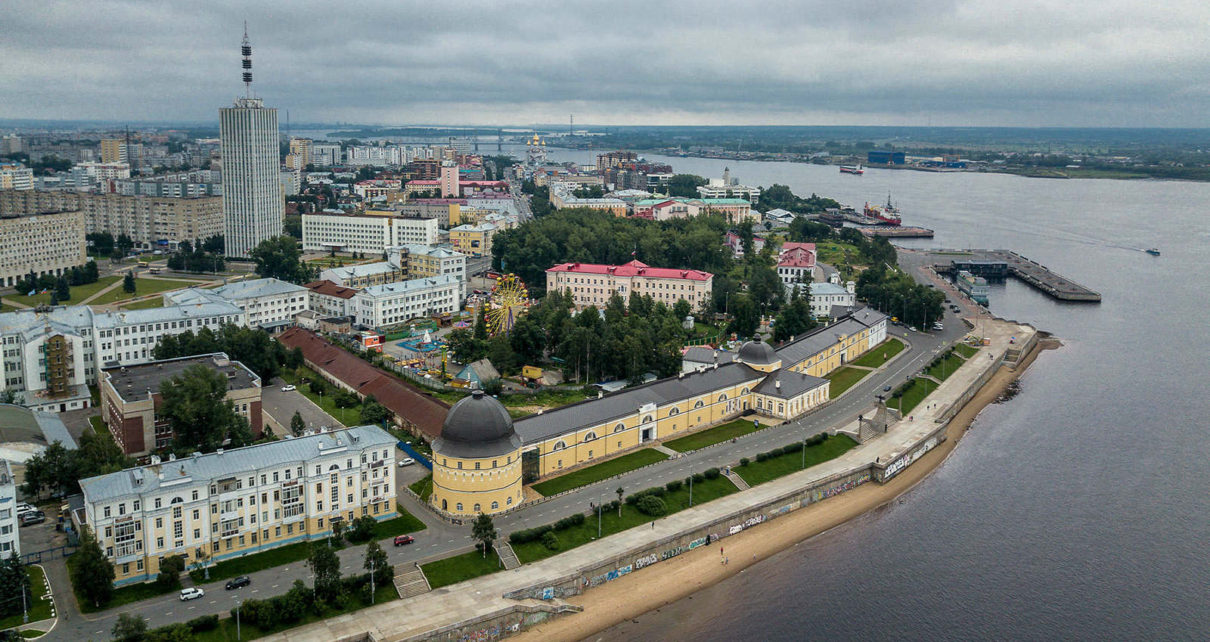 Arkhangelsk 
Arkhangelsk does get very long, cold, snowy winters, so make sure to bring an extra jacket and some spare socks too - it can typically be around -10°C during December and January. Summers are milder, getting to be around 20°C through June, July and August. 
However, NSMU does excellently to protect its students from the cold and keep them occupied and comfortable too. This includes frequent activities and societies for students to take part in, such as cultural and social events like film festivals and music festivals. In addition, there are frequent sporting events taking part in the University and the city at large. You may perhaps be able to enjoy a national Russian sport and the most popular sport in Arkhangelsk, Bandy, a cross between soccer and ice hockey.
Life and Academics at Northern State Medical University
First and foremost, NSMU prides itself on educating first-rate medical professionals, with particular emphasis on intensive, close study of patients. Graduates apply their knowledge and skills acquired at the university in the field of healthcare the world over, from the USA and Europe to Australia. Hundreds of graduates are currently working abroad (across 56 countries), while 55 have made use of their PhDs in international universities and scientific centers. And with NSMU's relationships with international institutions, students collaborate with leading experts from European universities and clinics as equals, take part in the international scientific projects, and are among the experts of the World Health Organization (WHO). 
As well as the WHO, the University is recognized by ECFMG (USA), the Medical Council of India (as per MCI Rules) and the Medical Board of Thailand. NSMU is also a member of the University of the Arctic (a union of 160 universities from all over the world).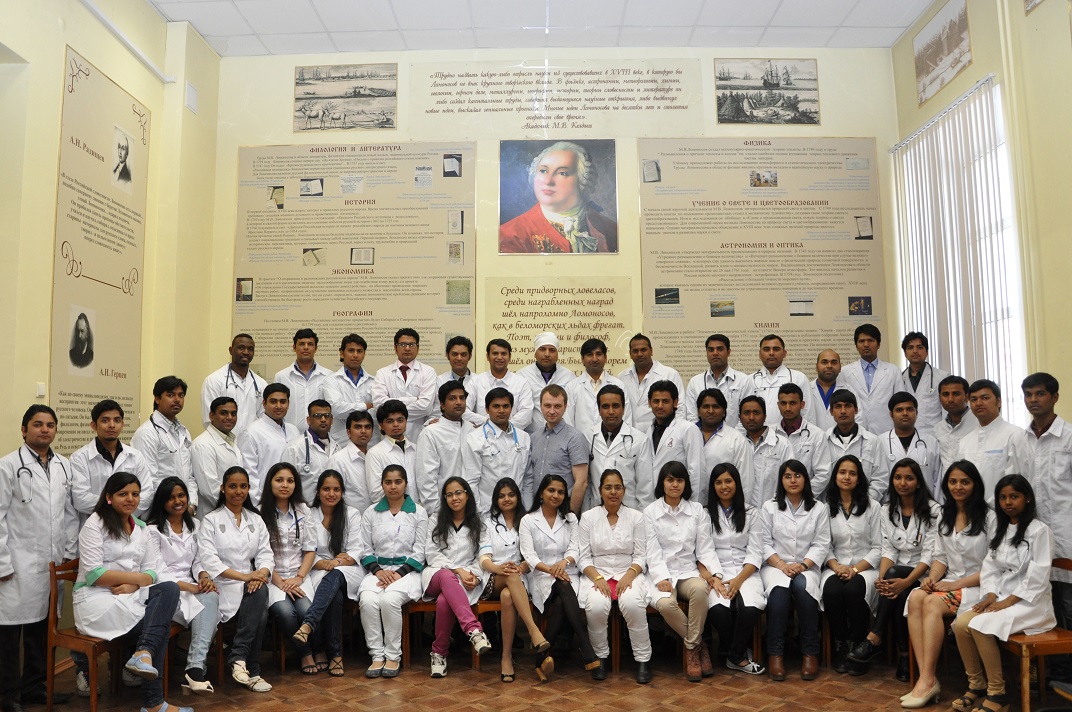 A graduating class at Northern State Medical University
A system of professional training has been established at NSMU, which begins with pre-high school training, and moves through to training students as Doctoral Assistants and Medical Nurses. There are also postgraduate options at the Faculty of Advanced Training and Professional Retraining, as well as a Master's program in Public Health.
The medical education offered by the institution covers General Medicine, Medical Psychology, Social Work, Dentistry, Pharmacy, Medical Biology, Nursing, Medical Management and Public Health.
While good medicine is a global language, living in Russia is of course a great opportunity to learn Russian, a vital language and one of the most valuable to learn. But despite being such a globally important language, NSMU understands that not every international student is able to speak Russian before arrival, so there are several programs available in English: General Medicine (MD/MBBS), Nursing, and a Master's program in Public Health. The Master's Public Health program was established in 2007 and is the only MPH program in Russia recognized by the Association of Public Health Schools in Europe. 
There are currently around 5,000 full-time students at NSMU, 1,000 of whom are international students from over 15 countries. So while students will become familiar with Russian culture, there is also opportunity to share your culture (and theirs in turn) with people from all over the world. And at a very affordable price too - students are able to get a full medical degree for just US$ 54,000, including accommodation.
For more information about Northern State Medical University, Arkhangelsk, or any other questions you may have, please complete the form below to contact a university representative.