As company leaders gather round boardroom tables, you're bound to see some familiar titles pop up: CEO, CFO, CMO and so on. But there's a new breed of senior managers who are guiding strategic decision making: data experts.
Most businesses today are drowning in data. Over the last ten years, organisations have shifted to a digital-first strategy and in that process, the volume of data collected has grown exponentially. Unfortunately, for many companies, organising, analysing and utilising that data has become an endless struggle. So it comes as no surprise that companies in all industries, including finance, are looking for experts who can help them harness the power of their own data.
That's exactly what Audencia degree programme will enable you to do.
If you've got a head for numbers and an analytical mindset, then their Master of Science in Data Management for Finance is a perfect match for you.
Taught 100% in English, this programme is incredibly flexible, starting off in France and giving you the option to study your second term in China, and letting you choose to undertake your third term (to gain practical work or research experience) anywhere in the world. Depending on COVID-19 mobility, the course may be taught in a hybrid format, allowing for face-to-face or remote access.
Audencia is among the elite 1% of business schools worldwide to hold triple accreditation from EQUIS, AACSB and AMBA. Plus, the Master of Science (MSc) Data Management for Finance is certified by the Conférence des Grandes Ecoles, an association of the most prestigious schools in France.
As further proof of the importance of this postgraduate degree and its direct application to today's business world, the programme was developed in partnership with big corporations such as BearingPoint, a global business consulting firm, and LCL, one of the largest retail banks in France.
By building your expertise in data science, you'll be embarking on one of the most secure career paths and one with the most potential for advancement. Curious to learn more? Read on
Why is data management so important for financial decision making?
From bootstrapped startups to lean non-profits to multinational Fortune 500 companies, management teams know that if they can use data insights to guide their strategic decision making, become more efficient and build a competitive advantage which will fuel growth.
By learning how to manipulate raw data using a variety of tools, formulas, and algorithms, you will be able to help companies make better informed decisions, manage risks and optimise performance. But it doesn't stop there. Audencia's comprehensive curriculum expands upon current financial analysis and modelling to incorporate future-focused new technologies such as artificial intelligence (AI), machine learning, robotics and blockchains. In so doing, this unique degree programme takes business intelligence to the next level.
Do you want to help a company or organisation solve these kinds of challenges? Then fill in the following form and take the first step towards becoming a specialist in financial data management.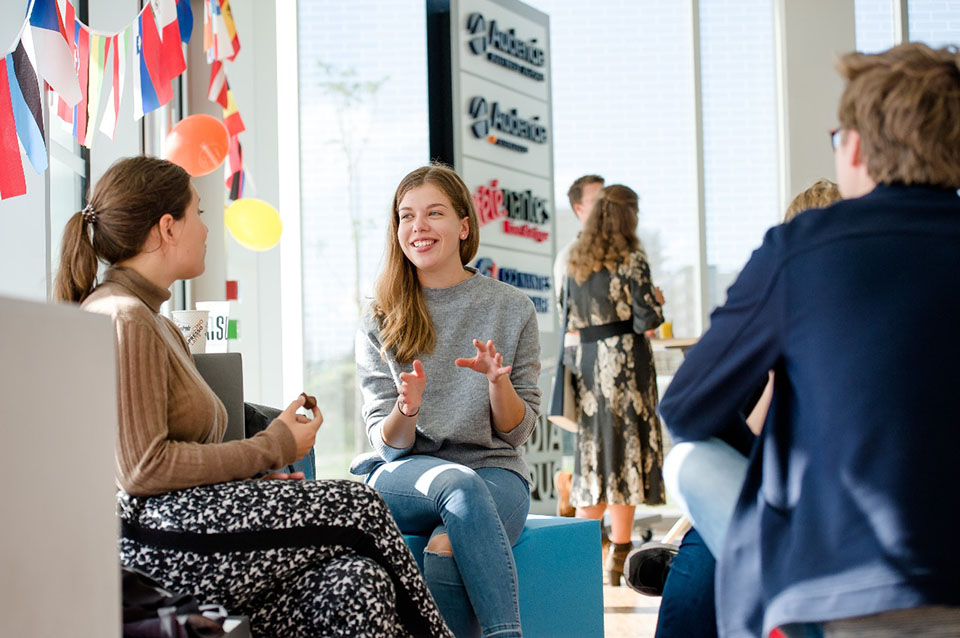 What you'll learn when studying a postgraduate degree in Data Management for Finance
Today, businesses are taking a more integrated approach to data analytics, cutting across all areas of their operations and finding the stories within the heaps of data – stories which will unlock cost efficiencies or speed up processes. Therefore, this Master of Science will also touch upon the importance of centralising data and making it accessible and digestible for employees at all business levels; this is particularly crucial for companies still relying on legacy systems or using different data solutions across multiple departments.
It's also become vital for firms to use data science to aid client acquisition and management. For example, to better understand customers and more accurately predict ways to increase customer yield, improve customer retention, and enhance customer service and satisfaction.
Digging deeper into the world of corporate finance, investment firms, banks and financial departments, the degree programme includes advanced courses on accounting, auditing, derivatives, and managing assets, liabilities and portfolios. This will prepare you to tackle the challenges that financial institutions often face such as data management following a merger or acquisition, detecting fraud, and juggling between different types of data for clients, products and company assets. In addition, companies need to use data to remain compliant with accounting rules and financial laws and regulations.
Through Audencia's MSc Data Management for Finance you will learn how to:
Use open-source technology such as Python and data tools such as Microsoft's Power BI and Salesforce's Tableau
Create real-time reporting through the easy retrieval of data
Achieve consistency and standardisation around data collection
Judge the quality and accuracy of data
Make more accurate analysis and forecasts
Help increase a company's profits by identifying inefficiencies or streamlining workflows.
Moreover, the programme will cover the principles of:
Data storage and security
Data transparency and compliance
Data governance
Predictive modelling
Data visualisation tools
Quantitative and qualitative data analysis.
While studying and working in the field of data management and finance is intense, that doesn't mean you can't have a little fun along the way. At Audencia, both the students and faculty take a daring approach to learning and have an upbeat attitude. See for yourself in their fun video below!
Careers in Financial Data Management
Audencia's MSc Data Management for Finance opens the doors to a wide variety of career paths, including positions such as: CFO (Chief Financial Officer), CDO (Chief Data Officer), Credit or Business Analyst, Data Scientist, and specialists in risk management, auditing, investment and IT finance implementation.
In the third term of this postgrad degree programme, which typically lasts four to six months between July and December, you'll be able to gain real-world experience to apply what you've learned in either an individual internship, a group consultancy assignment, or a research project.
Audencia's Career Services will also help guide your career planning and preparation through individual coaching, events, and networking opportunities. Through the strength of its corporate partner network, Audencia students receive over 91,000 internships and job offers every year!
Who is eligible to study Data Management for Finance at Audencia?
Audencia is looking for students who are passionate about finance and want to understand how to use the power of data to make strategic decisions.
Since this is an advanced degree, you'll need to have a 4-year bachelor's degree in computer science, engineering or business. If you don't, you also have the option to take an Extended Master of Science if you have a 3-year degree in computer science, engineering or business or if you have a degree in another field and you have experience or academic honours in computer science, engineering or business. The Extended MSc adds three months onto the start of the programme (so you'll begin in July) to give you the foundational knowledge required before the regular degree programme begins in October.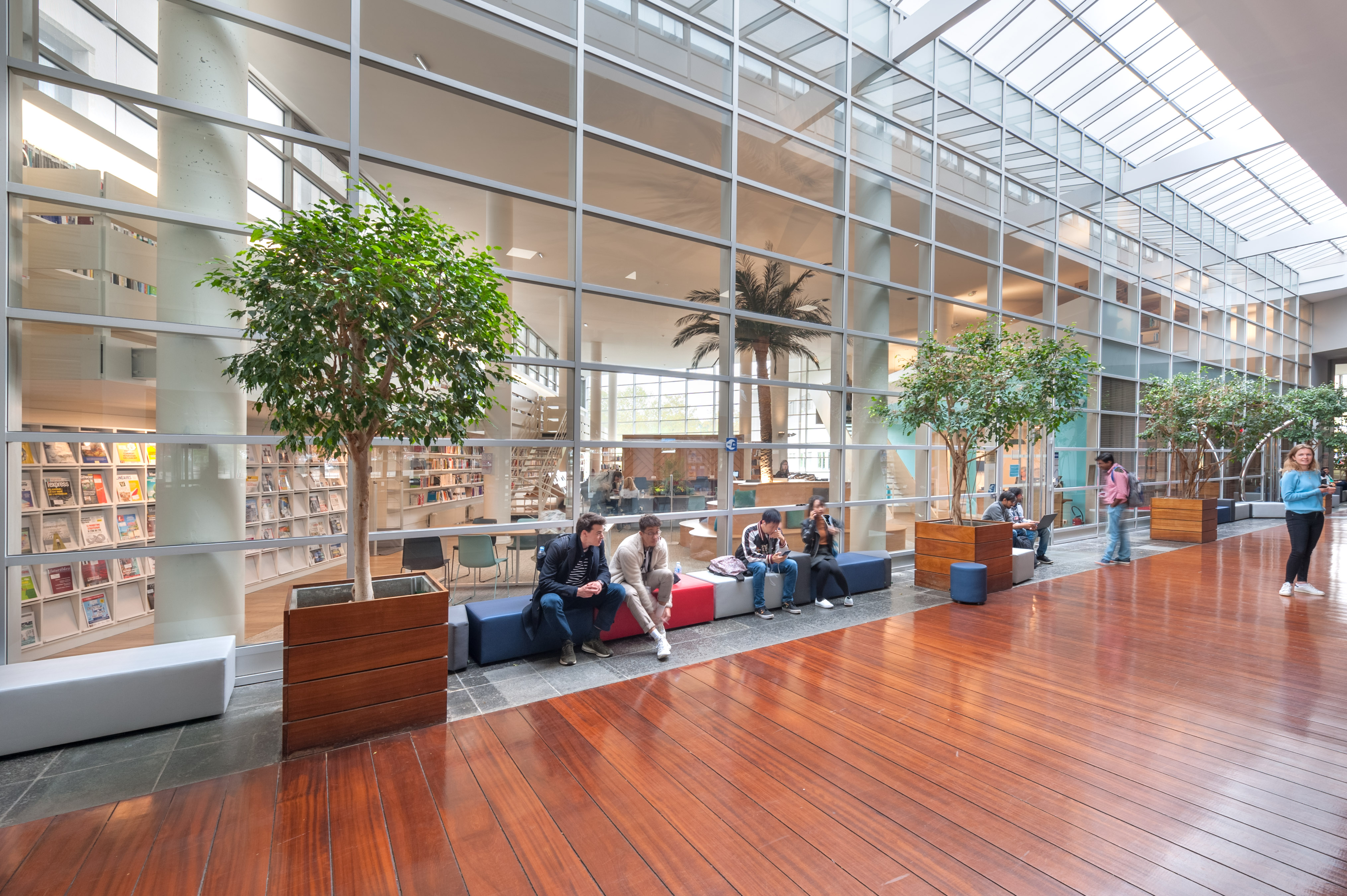 Study in France & China: two powerhouse economies
In choosing a degree programme and university, you'll no doubt want to study in an environment that offers you the best opportunities for post-graduation employment. What if you could double those opportunities by studying in two different locations while obtaining one degree?
With France as the world's seventh largest economy and China in second place, you'll gain a unique view on global data management practices as well as country-specific economic and cultural variances.
The programme begins in France on Audencia's main campus which includes four locations in Nantes, a city on the Loire River two hours southwest of Paris and only 30 minutes from the seaside. A lively city, Nantes offers plenty of entertainment options for students and it's easy to get out and about in the region to explore the sights or unwind in nature.
Audencia's modern campus includes facilities designed specifically for students to encourage hands-on learning such as a FabLab space dedicated to design thinking, a Financial Trading Room and a research-focused Knowledge Hub. The institution is just the right size to ensure individual attention, with approximately 5,600 students from over 80 countries. The school also has an incredibly diverse faculty, with 50% of professors representing 27 countries outside of France.
During term two of the programme, you can choose one of two specialisations in either:
Corporate Finance, where you'll study on the same grounds as the Chamber of Commerce and Industry of Nantes Saint-Nazaire and the Atlantic World Trade Centre;
Market Finance, where you'll study in Shenzhen, China, an influential region for financial markets.
If you take the China route, your educational journey will continue in Shenzhen Audencia Business School (SABS), which is supported by Shenzhen University and located on its campus. This is one of the first schools established jointly in China by a French business school and a Chinese university, and it is home to over 35,000 students. The university has an illustrious list of alumni such as the founders of Shenzhen-based Tencent, the fourth-largest internet company in the world, and the founder and CEO of Giant Interactive Group, one of China's largest online gaming companies.
By choosing to study in China during your second term, you'll expand your network and gain exposure to new cultures and ways of doing business. Plus, being immersed in the high-tech hub of Shenzhen, known as China's Silicon Valley, will give you direct exposure to Asia's leading minds in innovation, international business and management.
Are you ready to earn an international degree in the fast-growing field of data-powered financial decision making? Then learn more on Audencia's website or fill in the form to receive detailed programme information and personalised guidance from the International Enrolment team at Audencia.