To many, Swiss food is its world-renowned chocolate, its famed cheese and delightful pastries. But Switzerland's cuisine is so much more than that. 
Switzerland is a country that for hundreds of years has developed its own unique cuisine while taking influence from the most delicious dishes from its neighbouring countries, France, Italy and Germany. Switzerland is the European country with the most Michelin star restaurants. And it is a country with one of the most highly regarded cooking schools, Culinary Arts Academy Switzerland (CAAS), where many of the world's top chefs and restaurateurs have developed. 
If you think of yourself as something of a gourmet and are considering a career in the restaurant industry, then let us take a look at why you should consider Switzerland and CAAS as a platform for your success.
If you would like to sharpen your knives in beautiful Switzerland, then contact Culinary Arts Academy Switzerland, whose Admissions team will be happy to answer any questions you may have.
Michelin Stars in Their Eyes
Culinary Arts Academy Switzerland is outstanding at finding its graduates top-class employment and also benefits from multiple professional partnerships with industry pioneers.
Gaggan is Bangkok's most exciting restaurant, having been named top of Asia's 50 Best Restaurants collated by Restaurant magazine and fifth in The World's 50 Best Restaurants by the same publication. Gaggan's success has a lot to do with Culinary Arts Academy Switzerland, as its Head Chef, Rydo Anton is a CAAS alumnus. Restaurant Manager Vibhi Harnvarakiat is an alumnus of Swiss Hotel Management School, closely associated with CAAS. According to Rydo, CAAS taught him the basics of cooking, professionalism, passion, planning, pride and perseverance that have served him well in the food industry.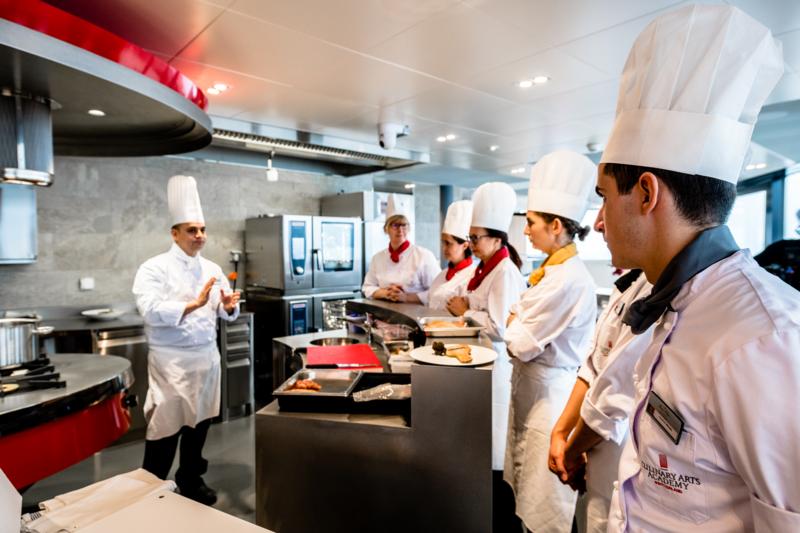 Another of Culinary Arts Academy Switzerland's alumni is Danna Vu, who graduated in 2016 and has since done an apprenticeship with the World's Best Pastry Chef, baked cookies for President Obama and won the Culinary World Cup for Sweden.
The success of these students, and many more, is thanks to the support and foundation they garnered from CAAS. CAAS is fortunate to count top chefs, including Chef Anton Mosimann (OBE) and the first Swiss female chef to be awarded a Michelin star, Irma Dütsch, as friends of the institution. 
Finding its graduates employment is one of the key ideals of the Culinary Arts Academy. Their Career Services department works to support each student in internship placement and job quests. Students benefit from a wealth of expertise as well as internship opportunities in some of the most highly sought-after establishments to launch their careers.
Each year, the International Recruitment Forum is held; a job fair with 135 international companies selected and tailored for the students. This fair gives students at CAAS exclusive access to the best career opportunities in the hospitality industry. With the recognition the school has achieved, many companies reach out to recruit its students.
Living in Switzerland
Popular with international students, Switzerland is a small country located at the heart of the Alps, in Western and Central Europe. Switzerland ranks in the top five globally in government transparency, civil liberties, quality of life, economic competitiveness, human development and much more. Switzerland is also a great place to study if you want to pick up a second language, whether that be French, German, Italian or Romansh, thanks to the multilingual Swiss population.
If you choose Switzerland, you'll be able to explore what is widely thought of as one of the most beautiful countries in the world. The Alps rise over a large part of the country's landscape but you can also enjoy a brimming cultural landscape too. Music festivals, as well as visits to theatres and museums are commonplace, while in the winter months you'll have the opportunity to participate in sports such as skiing, ice-hockey and skating.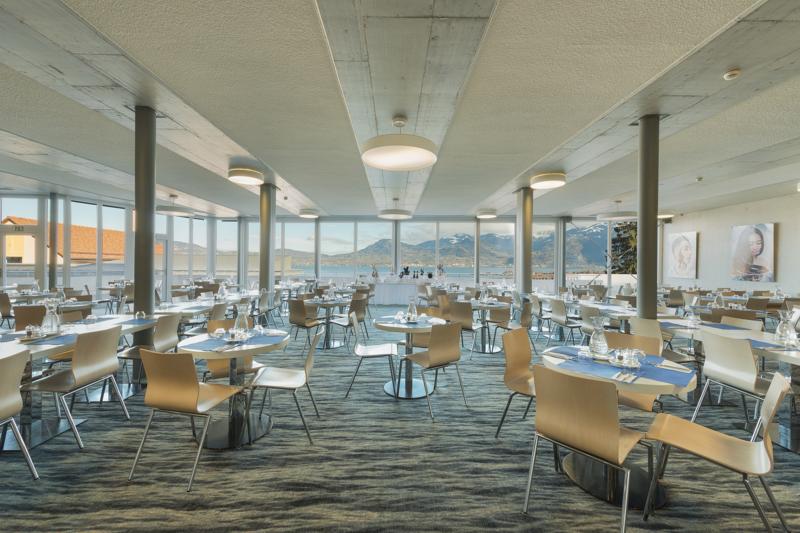 Culinary Arts Academy Switzerland has two campuses, one in the historic centre of Lucerne and the other lakeside at Le Bouveret.
Le Bouveret is a charismatic French-speaking town nestled on the shores of Lake Geneva, one of the most exceptional sights in Europe. Le Bouveret is well located, being just a five-minute drive from France, as well as being near the vibrant towns of Montreux and Lausanne. Known for its beautiful beach and outdoor attractions, Le Bouveret is a popular summer resort.

Just minutes away from the town centre and the lake, the campus is located in a magnificent former hotel, the César Ritz, dating back to the early 1900s. It maintains fully equipped rooms with state-of-the-art kitchen facilities for students.
The entire campus is set in a magnificent lakeside location and offers a tranquil and secure study environment. Students can relax in the gym, make use of table tennis tables, table football or the home cinema with up-to-date video gaming equipment.
During the summer, Le Bouveret is also a haven for watersports, with its paddle boarding, waterskiing, sailing, windsurfing and motorboating, while the prestigious ski resorts of Gstaad and Verbier are less than a one-hour drive away.
If you would like to sharpen your knives in beautiful Switzerland, then contact Culinary Arts Academy Switzerland, whose Admissions team will be happy to answer any questions you may have.
CAAS's Le Bouveret campus is also home to The Mosimann Collection: A Culinary Heritage. This unique collaboration houses memorabilia gathered by Chef Anton Mosimann OBE, Chef to the British Royal family, throughout the span of his highly successful career. This collection includes menus, dinner plans and gala setups with which he delighted royals and celebrities for 50 years. Chef Mosimann is a regular visitor to his collection, and a surprise cookery session with him provides enormous insight into the professional world.
As phenomenal as the campus in Le Bouveret is, that takes nothing away from the one in Lucerne, home to CAAS's Pastry and Chocolate students.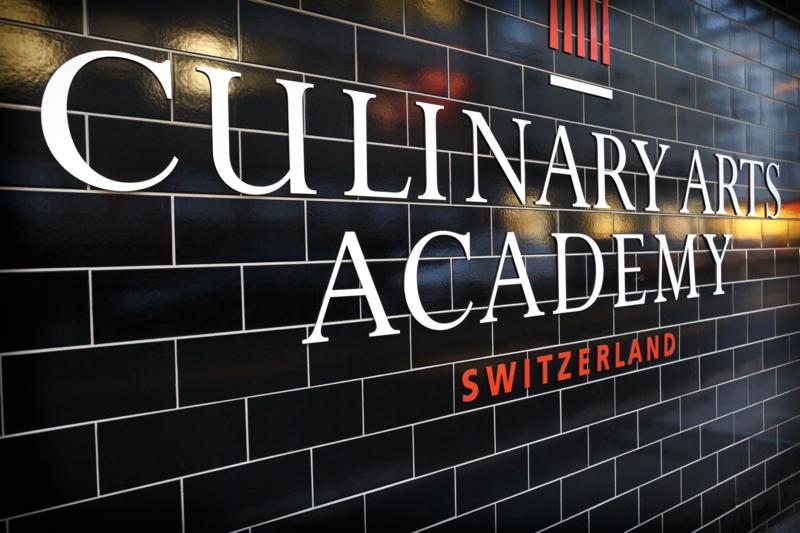 Lucerne is a beautiful German-speaking city, known for its medieval architecture and surrounded by snow capped mountains. Situated on the shores of transcentally beautiful Lake Lucerne, the city offers the perfect combination of tradition and modernity.​
The campus is located in the heart of the city of Lucerne, in an astounding former Union hotel built in the 1900s, recently modernised for CAAS's students. Well regarded for its cultural opportunity, Lucerne has a large selection of shops, cinemas, museums, theatres, restaurants, bars and clubs for students to enjoy.
Much like Le Bouveret, Lucerne is located near a lake, Lake Lucerne, which provides the option for a wide variety of watersports if you so wish. And of course, this being Switzerland, the campus is located within a one-hour drive from many ski resorts situated in the Swiss Alps.
Programme Options
•Bachelor of Arts in Culinary Arts
•Swiss Grand Diploma in Culinary Arts
•Swiss Grand Diploma in Pastry and Chocolate Arts
The Bachelor of Arts in Culinary Arts is awarded by the University of Derby, UK. It prepares students for a career with a focus on entrepreneurship as well as kitchen skills. The course includes over 1000 kitchen hours over a three-year period, as well as two internships and three modules delivered in collaboration with Ritz Paris.
With small class sizes and lots of teacher-student interaction, students have the opportunity to develop their craft both inside and outside of the kitchen and the classroom. State-of-the-art kitchens also offer the ideal learning environment to hone a student's skills. 
The Swiss Grand Diploma programmes offer an alternative, shorter option, with three 11-week modules. This Diploma focuses either on the Culinary Arts (in Le Bouveret) or Pastry and Chocolate Arts (in Lucerne).
The Swiss Grand Diploma in Culinary Arts based in Le Bouveret caters to those who are interested in the world of culinary arts and takes place at the Apicius facility: a contemporary, five-storey construction custom-designed to enhance the professional learning experience for culinary students. 
The experienced and decorated chef instructors teach culinary demonstrations in front of the class to explain each technique. Students then practice the techniques learned during the demonstration at an individual workstation with guidance every step of the way. While the kitchen is a disciplined environment, the teaching remains approachable and light-hearted.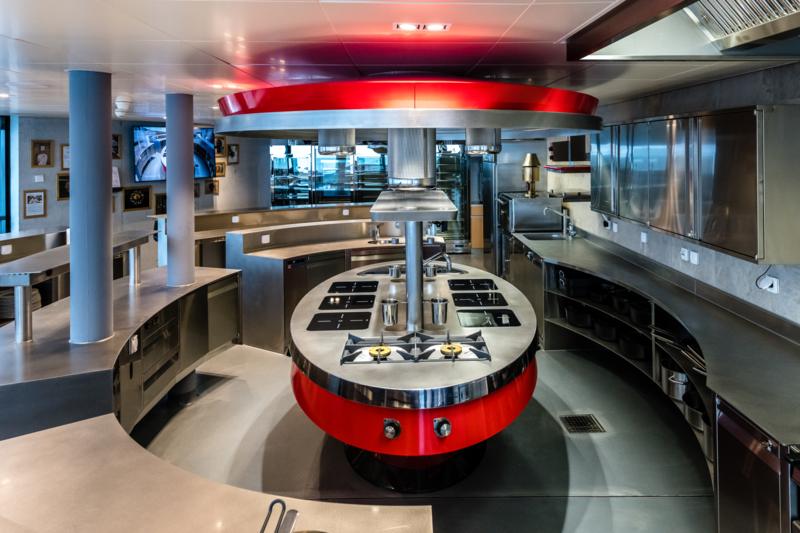 Delivered in the heart of Lucerne, the Short Course in Pastry and Chocolate caters to anyone interested in learning about pastry and chocolate arts. Switzerland is the birthplace of milk chocolate, so where better to study it?
Just by the shore of Lake Lucerne, the former Grand Hotel campus is situated at the end of Lucerne's pedestrian shopping area – as Switzerland's most popular tourist destination there are plenty of shops, restaurants and moments of cultural interest for any time spent outside of the kitchen. As a historic building, the hotel campus offers a unique environment to live and learn, steeped in the heritage of Swiss Hospitality tradition. For each class, pastry chef instructors and chocolatiers make culinary demonstrations in front of the class to explain each technique. 
Students who enrol and complete at least two consecutive terms qualify for a paid full-time internship in Switzerland.
--
If your appetite has been suitably whetted and you would like to sharpen your knives in beautiful Switzerland, then contact Culinary Arts Academy Switzerland, whose Admissions team will be happy to answer any questions you may have.