Moving to a new country at any stage of life can be something of an overwhelming experience, especially when it comes to finding the right place to live. So often students are presented with the same options - halls, homestay or renting, and while each has its benefits, they all equally have downsides, whether that be cost, space or location.
Collegiate is a company that puts forward a different option: private halls - which combine the culture and liveliness of halls and homestay with the comfort and freedom of renting. Collegiate manages properties in the United Kingdom, Spain and Portugal, though today we will be focusing on what they have to offer in the UK.
If you would like to find out more about student accommodation in the UK, then please complete this form.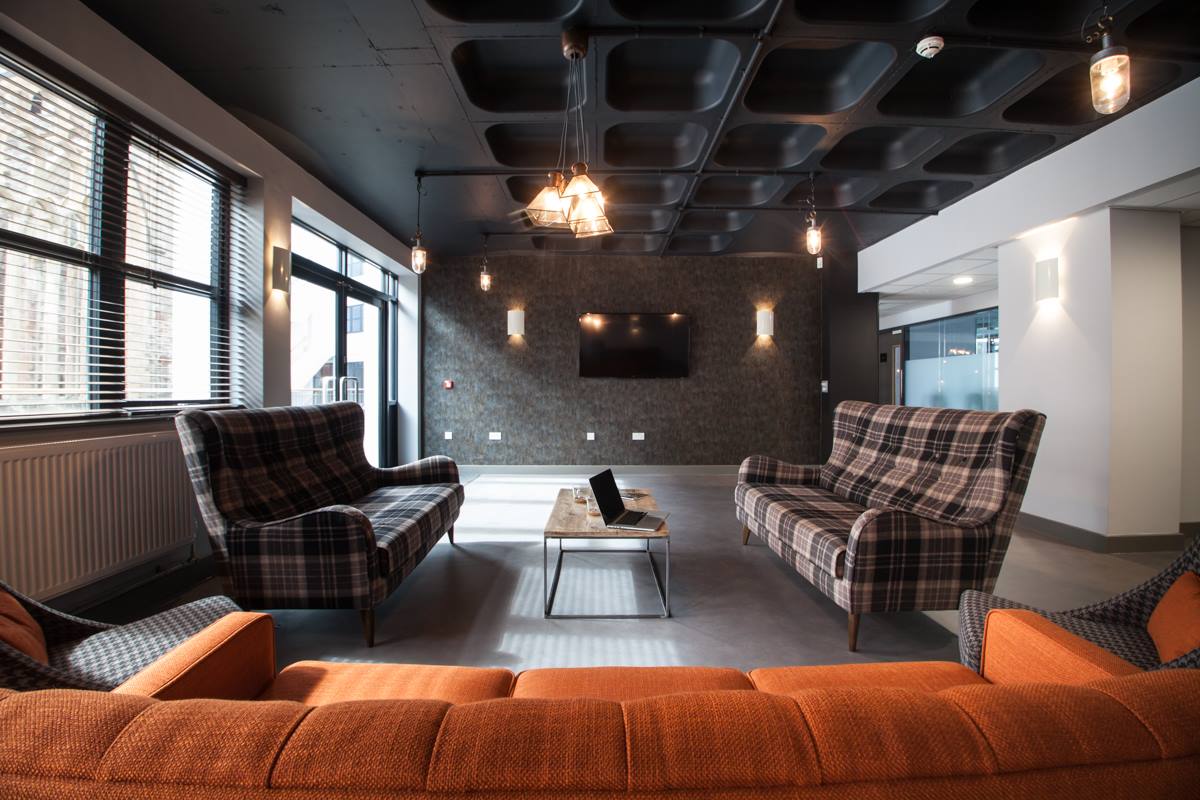 So often students are at the will of universities and landlords - with so few options available, students frequently live in costly yet low-quality accommodation. Damp, crowded and smelly conditions are not unfamiliar to students and in the UK 'slumming it' as a student and living in less than ideal conditions has almost become a rite of passage. But it doesn't have to be that way. Since Collegiate's properties are all of exceptional quality, they provide immense peace of mind when it comes to comfort, safety, service, design, cost and much more. This includes the following features:
All inclusive rent - With Collegiate AC, the rent includes electricity, heating and/or air conditioning, water, broadband/WiFi, security in addition to any other services and features. This means students can rest easy and not worry about extra bills coming through after paying the rent!
State of the art security - Most residences have a round the clock concierge, along with restricted access to property, CCTV and other safety features. Having one's possessions be as secure and safe as possible is so important when studying in another country - Collegiate really does provide that peace of mind.
Exquisitely designed and modern rooms that come with an ensuite bathroom, fully equipped kitchen and contemporary bedrooms.
Multiple features - Depending on your destination, Collegiate also provides gym facilities, lounges, bookable dining rooms, study rooms, cinema rooms, sun terraces,  games rooms, even karaoke! Check each individual accommodation for further details. 
Events - Collegiate organises and encourages social gatherings and events to build a community at each accommodation and welcome students from all over the world. This also includes support in well-being and mental health, vital when being away from home.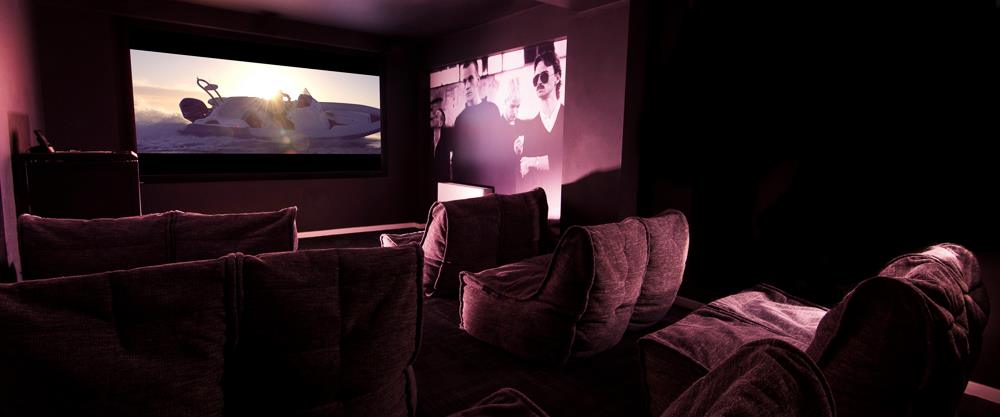 Available in Student Cities Across the United Kingdom
Collegiate has accommodation in the following UK cities, each of which are home to a sizable student population and some of the country's best universities and colleges too:
With so many available options, choosing which is best can feel a bit taxing. So let us take a closer look at just a few of Collegiate's properties and their features.
Cardiff Eclipse
Wales' capital city is packed with cultural pursuits and entertainment, all of which are within easy reach of Eclipse. A short walk from both the University of Cardiff and University of South Wales, Eclipse offers unrivalled facilities, from it's very own dedicated nightclub for community events to a themed private dining room for entertaining friends.
Liverpool Fontenoy Apartments
This brand new prime Liverpool-based property is set conveniently near the thriving city centre and the city's universities. Collegiate Fontenoy Apartments offers a superior style of academic life, with spacious student studios and incredible features such as quiet study rooms, private fitness suite, cinema and residents' lounge.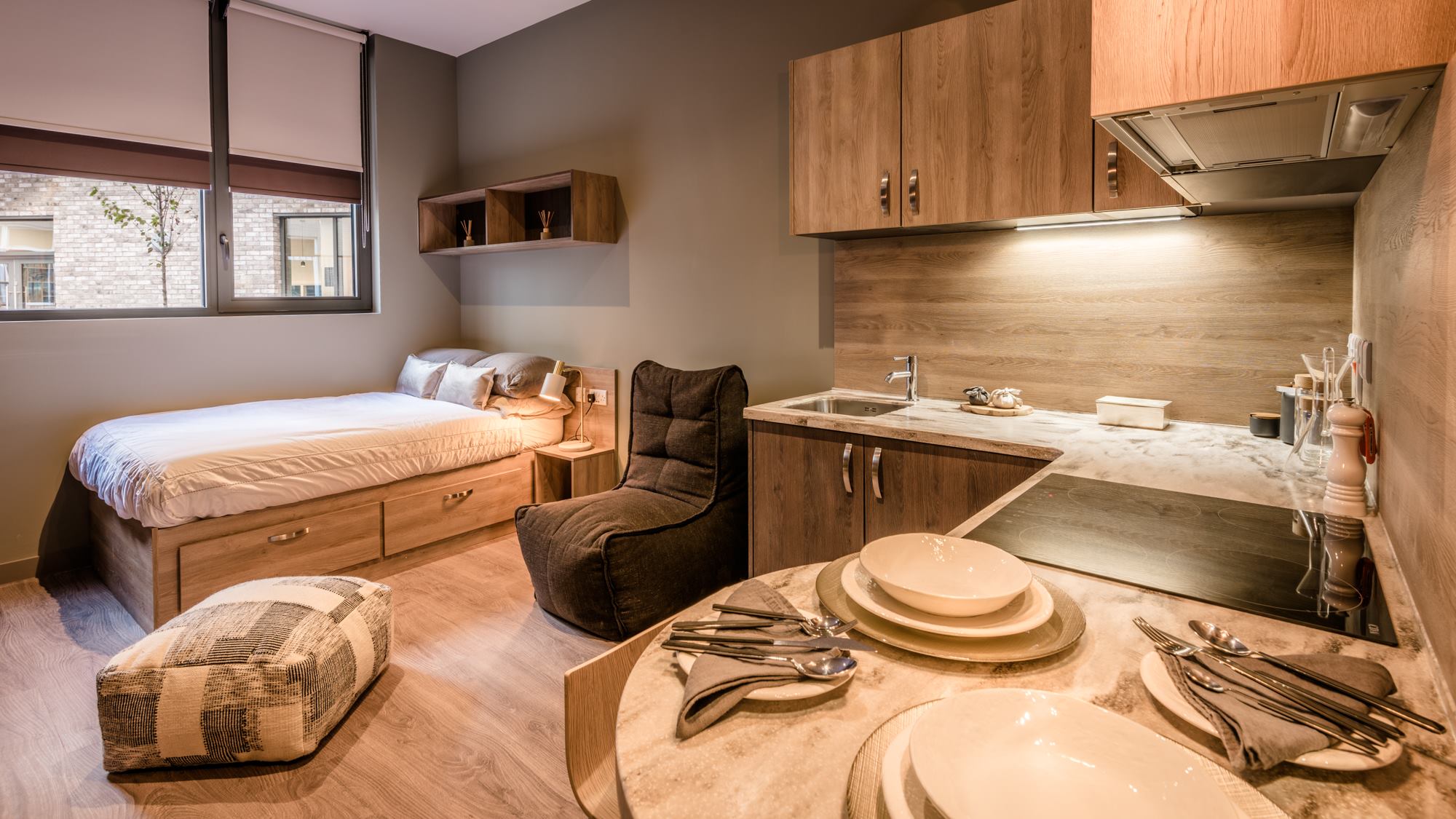 Exeter Westgate
Set in central Exeter, Collegiate West Gate is perfectly placed to put the best of Exeter city living in easy reach. You'll be living minutes away from Exeter Quayside in one direction and the city centre in the other; and moreover, the university campuses are just a short bus ride away.
Bournemouth St Peter's Hall
Boasting seven miles of award-winning beaches and a lively student scene, Bournemouth is known for its vibrant, surf-culture atmosphere, which makes it an attractive place to live and study. Collegiate St Peter's Hall is moments away from the beaches and just a short distance from Bournemouth University's Talbot Campus.
Newcastle Plummer House
Plummer House is the ultimate choice for those studying at a university in Newcastle, perfectly located for both Newcastle University and Northumbria University. The superior accommodation at Plummer House is packed with features like communal areas, including a cinema, games room, VIP bar and a stunning period social space.
This is just a taste of what Collegiate has to offer - for more information make sure to visit their website.
--
If you are worried about what living in a Collegiate property may cost, then you shouldn't fear. With bills included in the rental charge and so many additional features also included within the cost, then Collegiate ends up being far cheaper than renting privately.
At Eclipse Cardiff, for example, the all-inclusive rent begins at £139 per week, which includes: energy costs, broadband, gym membership, cinema, club entry, karaoke room hire, dinner party room hire and bike hire. A comparable privately rented room will cost at least £20 per week more than this. And that doesn't even mention the other perks of Eclipse, like having your own personal kitchen, private study rooms, a 24/7 concierge, private bathroom and more.
If you would like to find out more about what Collegiate can do for you, then please complete the form below.