Studying in London offers fantastic cultural opportunities, but moreover, being close to London can do wonders for a graduate's career prospects.
Middlesex University offers a phenomenal career foundation in a wide range of subjects, particularly Business, Design, Education, Law, and Health. Each of their courses have been developed to real and contemporary knowledge with a view to developing the student's professional skills.
In addition, Middlesex's postgraduate courses make use of industry-leading research that positively benefits society. Students here really do make a difference. This approach to learning means students develop their critical thinking, as well as industry knowledge, both necessary for a successful future career. Many of the postgraduate courses are accredited and the University works closely with potential employers to make sure the courses match their needs.
The university enjoys a strong academic pedigree and is the third highest-ranked modern university in London according to the Times and the Sunday Times Good University Guide. It is also one of the top 500 universities in the world in the Times Higher Education World University Rankings.
And for those that successfully graduate from Middlesex, there is no better place to begin their career. This is evidenced by the history of impressive achievements from Middlesex University's students. Just recently, a Middlesex alumnus was announced as Artist of the Year, a national portrait competition hosted by Sky, with their art shown at the National Portrait Gallery. Another alumnus was nominated for five Olivier Awards. Graduates of Middlesex's film courses have been showcased at the Cannes Film Festival, while Joe Joyce, former Middlesex University Fine Art student, medalled at the Olympics and is now a heavyweight champion boxer.
Further, Middlesex University has a long list of successful alumni, including politicians, artists, academics, businesspeople and journalists -  many graduates have been employed with some of the world's leading international corporations, including a Senior Marketer currently employed at Google.
Middlesex University's primary location is its flagship north London campus in Hendon. In addition, Middlesex has campuses in Malta, Dubai and Mauritius. If the often cloudy London doesn't necessarily appeal, then you can still achieve a British degree in a (ever so slightly) warmer locale.
The university serves over 25,000 students, with a strong international community - around 140 countries are represented.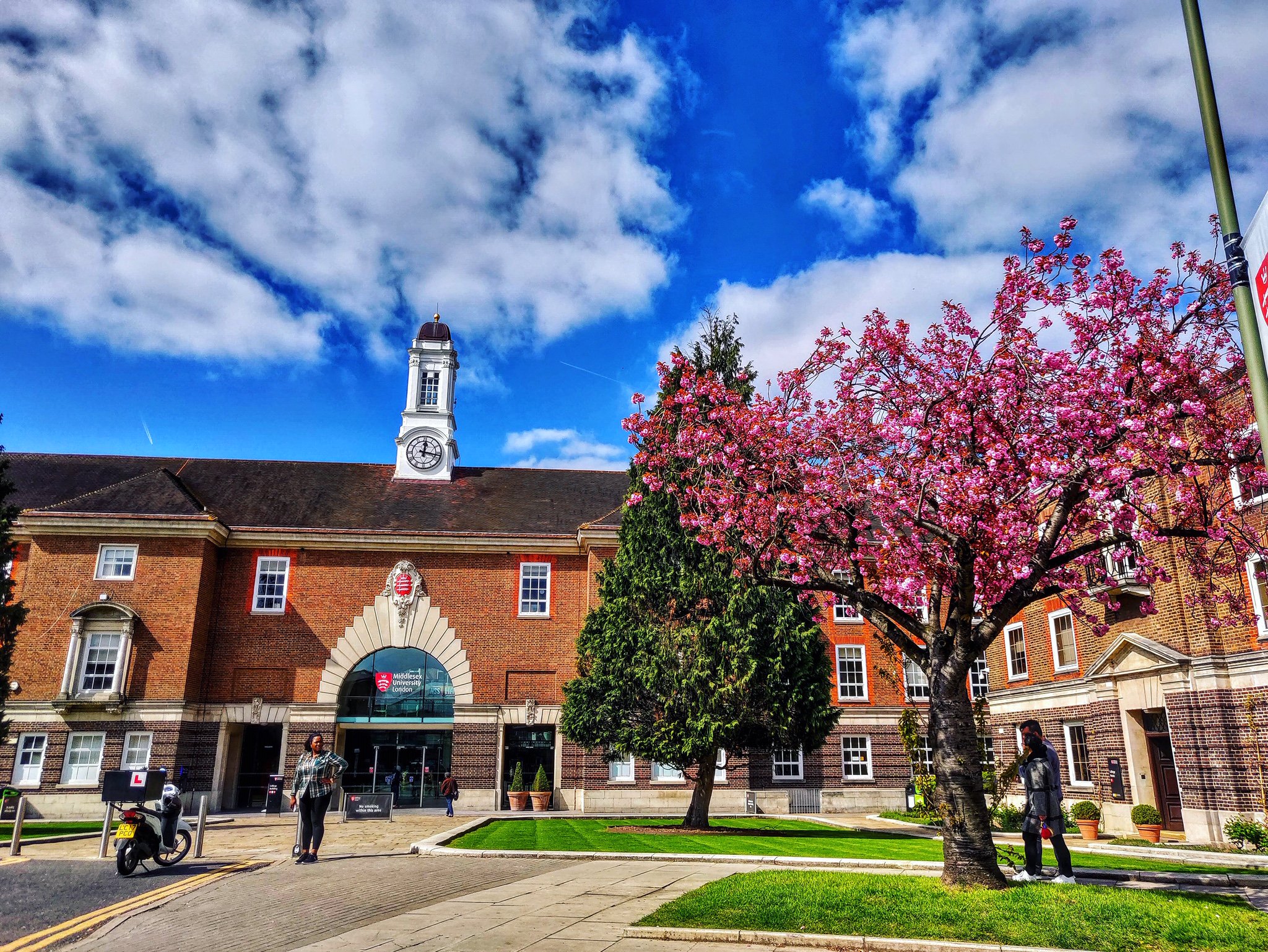 Modern, Extensive and First-Rate Facilities
Middlesex University has and continues to improve the facilities it provides for its students with a view to making the institution's education available as good as it can possibly be. 
For business and finance students, Middlesex provides a range of industry-standard software including a state-of-the-art Financial Markets Lab, modern Bloomberg and Datastream financial software and training on how to use it, the opportunity to gain a CIMA certificate and training on Sage accounting software, as well as training on global tax compliance and accounting with the OneSource tax software.
Arts and Creative students have a huge range of facilities including a wide variety of individual, specialised studios for 3D animators, photographers, musicians, dancers, theatre performers, fine artists, fashion students, digital VFX artists, and radio DJs. There are also print rooms, a TV studio, a newsroom and much more.
Fashion and Textiles Workshops at Middlesex University
We could continue on about the vast range of labs for Health, Science and Technology students, Middlesex's modern and developed sporting facilities and many first-rate libraries and study centres, but it would be best if you take a look for yourself, on your preferred course page.
To support its students, Middlesex offers career advice through MDX Works, an employability service, with one-to-one support. Middlesex University offers an enormous amount of support to its international students, including help obtaining a visa, both short and longer-term. In addition, there is information on their website about funding.