As international students, we often consider key aspects of an academic programme, such as the curriculum, the prestige of the university, its research environment, and its connections to the job market in different industries. With so many options in the international academic community, it can be difficult to find the perfect place for you.
The truth is that there are some destinations that take your international experience to another level. Some destinations will give you the academic skills you need for your future career as well as opportunities for personal growth—a combination that can lead to one of the best adventures of your life.
California State University Northridge (CSUN), located in the cosmopolitan city of Los Angeles, California, is much more than a university: the vast, open campus is "a city within a city" that offers endless opportunities to its international students. Los Angeles is a dynamic and exciting city. Its amazing weather and thriving economic system allow residents to enjoy a variety of attractions year-round, such as the Santa Monica Pier and Venice Beach, Hollywood, Griffith Park, amusement parks, hiking spots, beaches, and more. So if you are looking for an extraordinary experience abroad, we invite you to read on to discover what CSUN has for you.
Would you like to study at CSUN and become a Matador? Please fill out the form below. 
Life at CSUN: everything you are looking for in one place
As soon as you arrive at the incredible university campus, you will find several welcoming activities, allowing you to meet other students and start getting familiar with a new country. No matter where you come from or what your interests are, you will find a place to fit into CSUN's multicultural community.
Living on the campus during your stay at CSUN is one of the best choices you can make. On-campus housing services are designed to make you feel at home and provide you with all the amenities you need in one location.
As one of the largest university campuses in California, CSUN has transportation guides, maps, parking, free shuttles and security services for your convenience. You will be able to easily explore the whole campus, whether on foot, by bicycle, or on the trams system.
Dining is also one of the most important needs of an international student. At CSUN, you will find "Matador Eats", a meal plan for students that provides easy access to a campus-wide complex of restaurants, dining halls and convenience stores. The dining options are plentiful: you can enjoy American and world cuisines right on campus or you can find more restaurants and stores nearby, within two blocks around the campus.
Use your time at CSUN to focus on self-care
In today's international context, it is normal to be increasingly concerned about health-related issues, and certainly, university students are becoming considerably aware of this. Self-care practices in a student's life are often more important than the studies themselves. And finding environments conducive to health and wellness has shifted from being a privilege to becoming a necessity.
In addition to the inspiring and unique Southern Californian lifestyle that you'll find here, CSUN cares about your overall well-being in many ways. During your studies abroad, the Klotz Student Health Center will take care of you with access to a wide variety of health services, such as a walk-in clinic, optometry, dentistry, physical therapy, a pharmacy and clinical services like laboratory, x-ray and other specialties. You will also be able to access nutritional, psychological, and birth control counseling.
There are plenty of ways you can take care of your health while you are away from home. If you are enjoy sports and fitness, you can join the Student Recreation Center, a facility for athletic challenges, group classes, outdoor activities, water sports, game rooms and such fun activities as The Ridge Rock Wall, a climbing wall that offers a practice space for all experience levels.Students can participate in sports clubs and intramural competitions, sign up for exercise classes or personal training, or even make an appointment with a sports medicine specialist.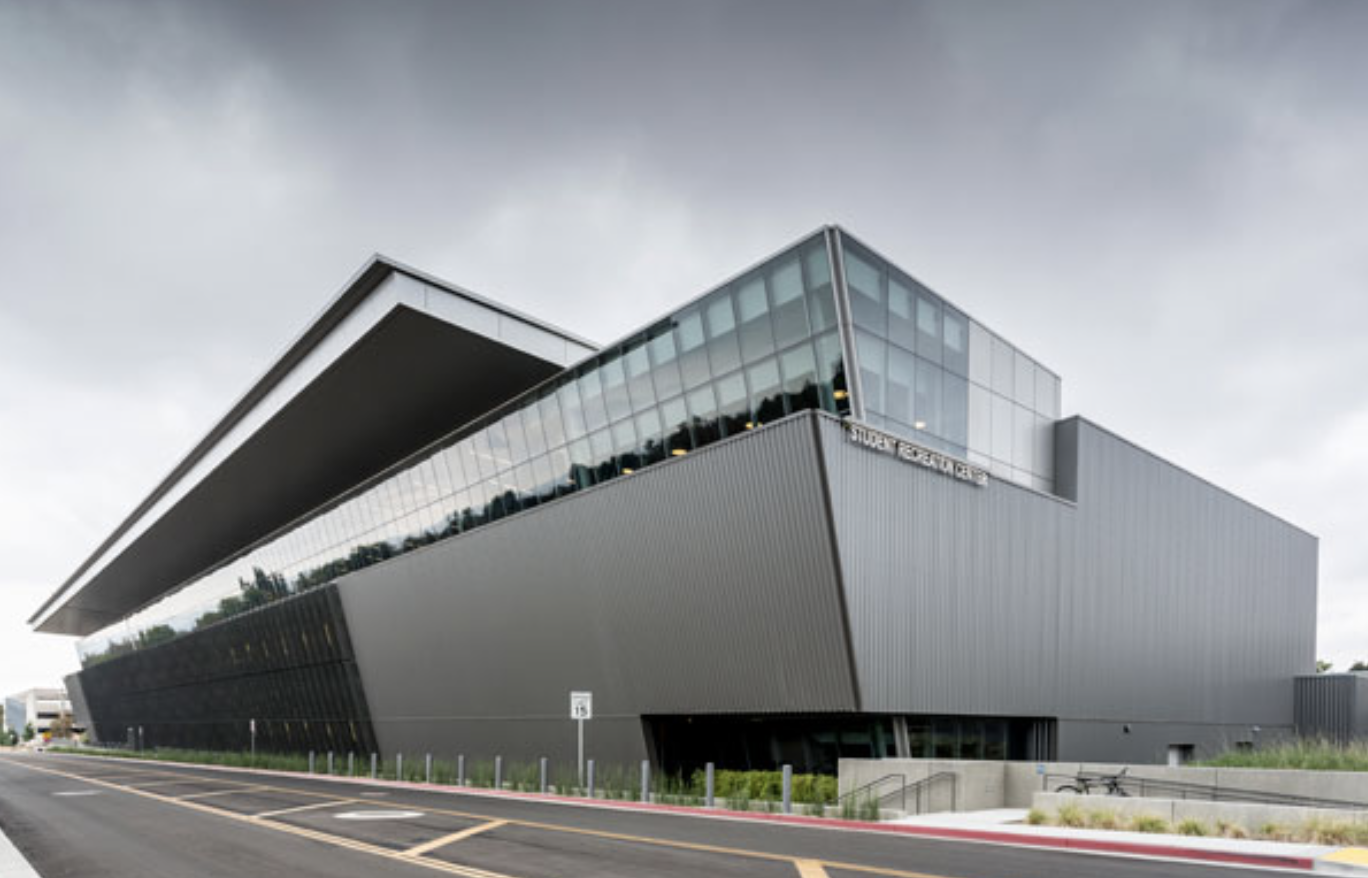 Student Recreation Center

The Oasis Wellness Center, located in the heart of campus at the University Student Union, is a place where students can escape from the vigorous university environment and immerse themselves in a bubble of calm and relaxation. Napping spots, acupuncture, massage therapies, guided meditations, workshops and wellness tips are just some of the benefits you can access for free or at low cost.
Throughout this process, we shouldn't forget about mental health. CSUN's free counseling services address topics such as stress management, sleep improvement, time management, anxiety reduction, and so on. Whatever your concern is, CSUN is ready to help you find the support you need.
Making friends, playing games and hanging out with other CSUN Matadors
Having fun in the life of an international student is a must! Although you will be faced with new responsibilities and scenarios of freedom when you embark on your study abroad trip, you need to learn how to differentiate the spaces so that you can enjoy both your academic and personal experiences.
CSUN has created spaces all over campus for fun, socialization and cultural development. This is your chance to explore your creativity, self-expression, talents and cultural exposure by participating in social and cultural activities organized on and off-campus. CSUN has over 300 student clubs and organizations, and international students are welcome to join all of them! Diversity is reflected in every single part of the campus, so the opportunities to interact, make friends and even strengthen your networking are countless.
 "CSUN is a great university to study at because it is such a diverse place! You will meet people from all over the world, with all backgrounds imaginable! And when you finish studying at CSUN, you will have friends, not only in California, but all over the world!"
-       Krister Bagnkop, CSUN student from Frederikshavn, Denmark 
CSUN is located in the heart of the entertainment industry in Los Angeles, close to Hollywood where movies are made and Burbank where television shows are made. There is also entertainment options on campus at The Soraya Performing Arts Center, which hosts professional dance, music, and theater performances for the university and surrounding communities. Students are able to purchase discounted tickets for events at The Soraya Center and other venues around Los Angeles. Furthermore, CSUN's Cinema and Television Arts department and Theatre department allow students to start their path in the entertainment industry by participating in performing arts, gaining stage and production experience, or completing professional internships.
--
-       Jonathan Corbie, CSUN student
There are also many lounges and places to relax on campus, including The Game Room with billiards tables and video games and The Pub, an on-campus bar with big-screen TVs and fun social events. Whether on campus or out and about in Los Angeles, the fun has no limits!
Being part of this dynamic and diverse community will allow you to enjoy your experience abroad to the fullest, preparing you for life and the professional world.
If you are interested in studying at California State University Northridge and would like more information about its study programs and the benefits of being a Matador, please complete the form below.