'Magical' and 'mythical' are two terms often used to describe the landscape of Northern Ireland, whose forests, fields and coastlines are imbued with an energy that can truly invigorate the imagination.
As home to some of the happiest people and best universities in the United Kingdom, as well as being one of the most affordable regions in the country, Northern Ireland is an exceptional destination for any student to visit. Let's find out why.
About Northern Ireland
Northern Ireland is packed with history, culture and myth, and there's an incredible variety of landscape and scenery. Described as either a country, province or region, Northern Ireland is a part of the United Kingdom located in the north-east of the island of Ireland. Northern Ireland borders the Republic of Ireland to the south and west.
With a population of just under 2,000,000 across 14,130km2 of land, Northern Ireland is small and easy to get around. With great airport links, you'll never be more than two hours from the coast. English is the country's primary language, while Irish and Ulster-Scots are also occasionally spoken.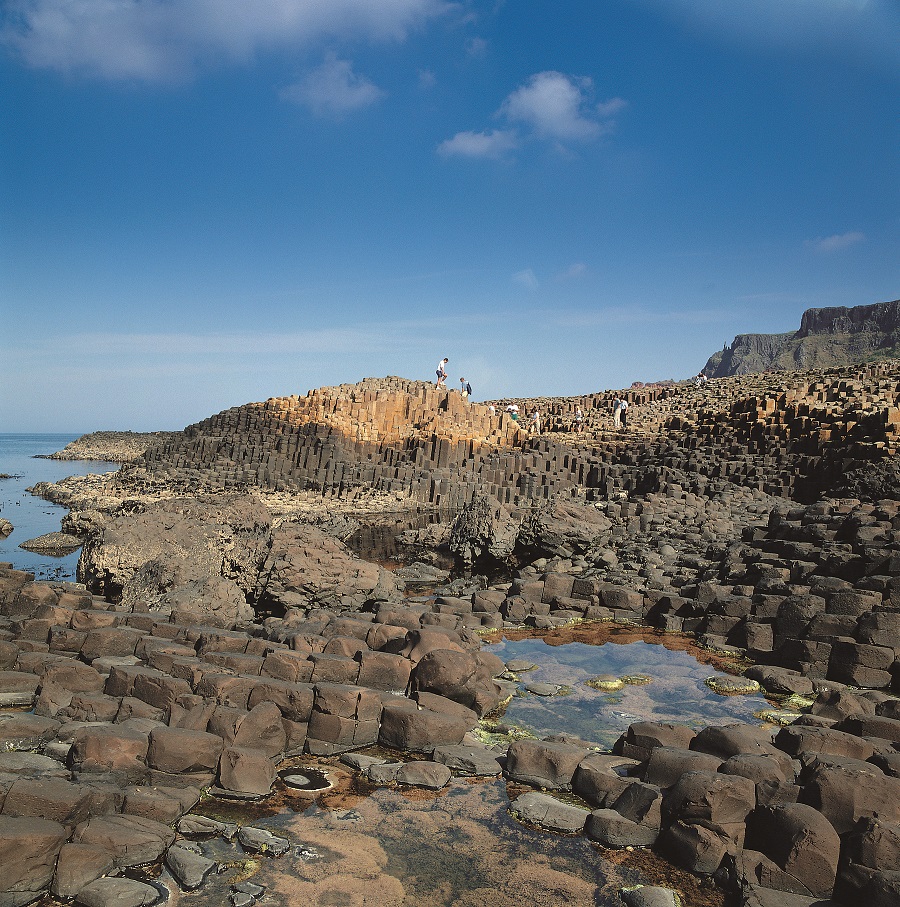 Northern Ireland's history is shared with that of both Britain and the Republic of Ireland and so the populace of the nation will often consider themselves more or less one of the two. Identity is a common theme in Northern Ireland's politics and culture. This dialogue is keenly felt and cultural links with the Republic of Ireland and the United Kingdom are complex and rich for study.
When it comes to nightlife, attractions and culture, Northern Ireland has a lot to offer; Belfast has been frequently named as one of the World's Must-See Places. The city is packed with history, exciting events and festivals, great food, fantastic shopping, and world class culture. Many of Northern Ireland's attractions are referenced in Lonely Planet. Make sure to check it out for any local destinations and points of interest.
From Titanic Belfast to the Giant's Causeway and the Mountains of Mourne, Northern Ireland has plenty to discover and something for everyone: all easily accessible from the heart of the city. 
University System
The education system in Northern Ireland is world renowned for its schools, colleges and universities and has produced Nobel laureates, famous scientists, playwrights, actors, government ministers, musicians and politicians.
In today's world where education is a major differentiator of any region or country, Northern Ireland has top class education at all levels that attracts international talent and competes globally.
Northern Ireland is home to two universities, the foremost of which is Ulster University. It is the largest in Northern Ireland and the second largest on the island of Ireland.
Ulster University is young, vibrant and innovative, welcoming international students from over 100 countries across the globe. If you choose to study at Ulster, you will be rewarded with first-class teaching in state-of-the-art facilities supported by outstanding pastoral care.
The university's course provision is the largest in Northern Ireland, covering arts, business, engineering, information technology, life and health sciences, management, and social sciences. Courses have a strong vocational element, which can be vital for building a strong career, and the majority include a period of industrial or professional placement. Whatever your personal or professional ambitions, Ulster has an exciting range of undergraduate and postgraduate courses, designed to prepare you for a successful future and a rewarding career.

The institution is a leading modern university ranked in the top 150 global institutions under 50 years of age in The Times Higher Education 150 Under 50 World University rankings. Ulster is also in the top 20% for International Outlook in 2019, measured in the Times Higher Education World University Rankings.
Ulster scores highly for student satisfaction with the 2018 National Student Survey unveiling 87% satisfaction rates - ranking 23rd out of 154 UK universities.
Culture and Customs
Northern Ireland has witnessed rising numbers of tourists. Attractions include cultural festivals, musical and artistic traditions, countryside and geographical sites of interest, public houses, welcoming hospitality and sports (especially golf and fishing). 
Many tourists to the nation are drawn as a consequence of Northern Ireland's presence and influence in film and television, with popular drama 'Game of Thrones' being one of the shows filmed there.
The best known traditional dish in Northern Ireland is the Ulster fry, a variant of the fry-up that includes ingredients like sausages, tomatoes, mushrooms, bacon, eggs, black pudding, soda bread and potato farls. Two other popular meals are fish 'n' chips and 'Bangers and Mash' (sausages and potatoes).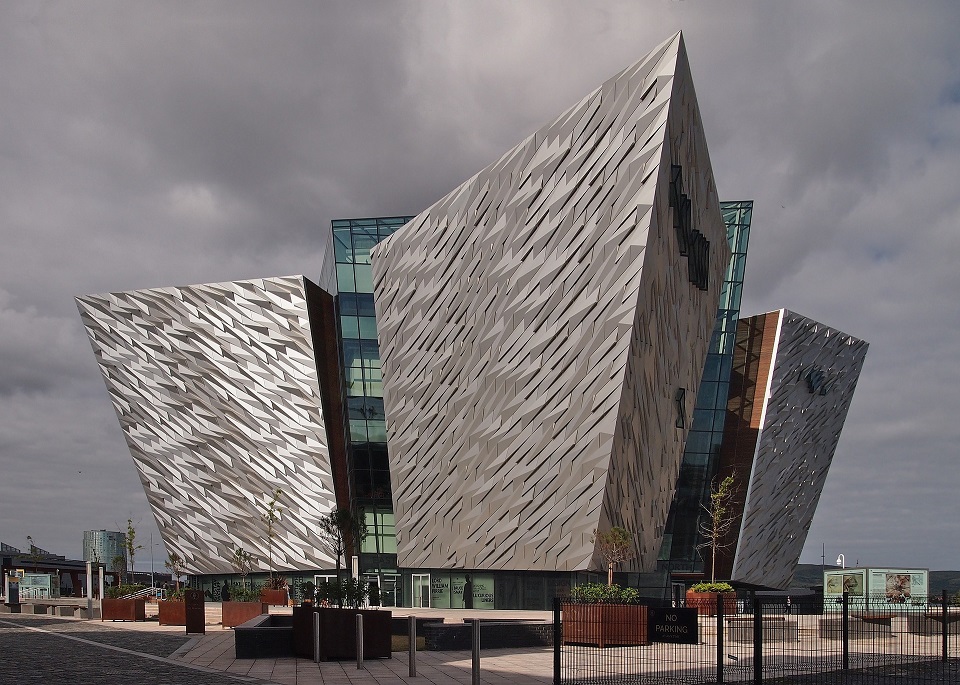 Cities and Campuses
Belfast
The capital city of Northern Ireland, Belfast is also the nation's cultural and economic hub. With a reputation for being one of the safest places in the UK, it is also often cited as one of the best places to visit for its cultural attractions like Giant's Causeway, Titanic Museum and many breath-taking landscapes. And as with any developing city, there will be plenty of hip neighbourhoods, bars and restaurants in Belfast to try out.
The Belfast campus of Ulster University is situated in the artistic and cultural centre of the city, the Cathedral Quarter. Although traditionally associated with art, the campus spans an increasing and exciting range of subjects including architecture, hospitality, event management, photography and digital animation.
Ulster's vibrant campus plays host to frequent fashion shows and art exhibitions and is an exciting place to study and work. It is also home to The Academy training restaurant.
Coleraine
The feeling of community at the Coleraine campus makes for a warm and welcoming student experience.
The relaxed, outdoor atmosphere of the north coast is reflected in the feel of this thriving campus. Together with the nearby seaside towns of Portrush and Portstewart (one of the happiest places in the entire United Kingdom) and the Giant's Causeway World Heritage Site, this area is a major international tourist destination.
A wide range of subjects is available at Coleraine, which makes for an interesting mixture of students and staff. Subject areas include biomedical sciences, geography and environmental science, psychology, pharmacy, English, history, media and journalism, travel and tourism, and teacher training.
Jordanstown
Jordanstown is the largest of Ulster's campuses, located just seven miles north of Belfast. The campus has a strong profile in computing, built environment, business, engineering, social sciences, communication and academic disciplines relating to the science and coaching of sport.
Sport plays a significant part in the life of the campus which is home to the Sports Institute of Northern Ireland (SINI).
Magee (Derry/Londonderry)
The friendly village atmosphere of the Magee campus offers an intimate learning environment in the heart of Northern Ireland's second city, Derry (Londonderry). Located in the northwest of Northern Ireland and a short distance from County Donegal, Derry (Londonderry) is ideally situated for exploring some of Ireland's most dramatic landscapes.
Derry has been awarded the UK City of Culture and is particularly renowned for its architecture, historically being a walled city, which has led to a growing and ever-adapting modern city.
Ongoing investment has provided state-of-the-art teaching, research and support facilities for students and staff, while teaching strengths on-campus include business, cinematic arts, Irish, music, drama, computing, engineering, nursing and law.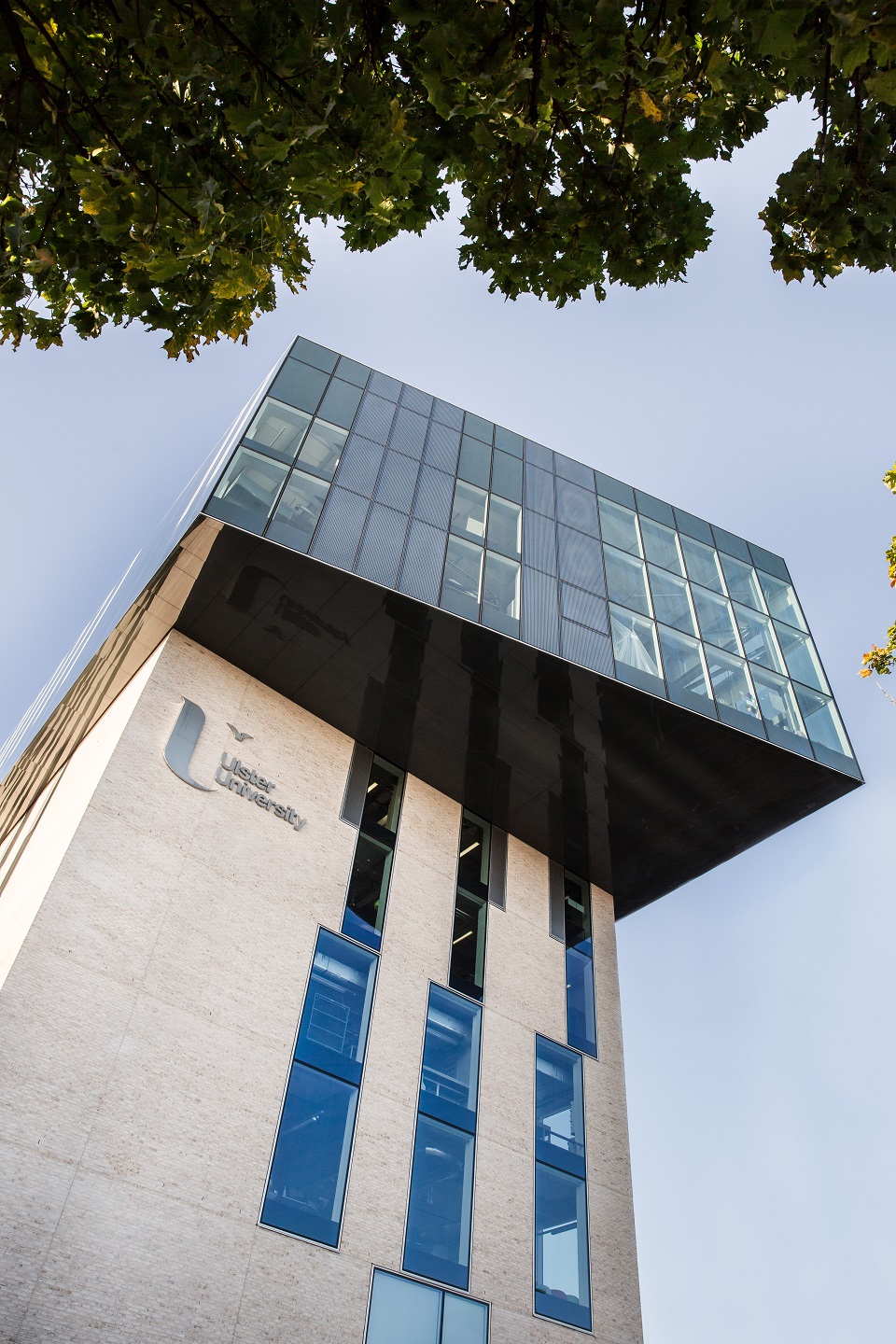 Applications, Entry and Visa Regulations
International students wishing to study on a degree course at Ulster University can normally apply at any time of the year.  Some degree courses have a latest date of application so it is best to review the University's online prospectus. There is an online application form so making an application is easy! Most international students will need a visa to come and study. You should check out the relevant section of the Global website to find out whether you will need a study visa. 
In order to apply, you should know the course that you wish to study and have supporting documents like transcripts, degree certificates, English language qualifications and a statement of purpose.
The academic year typically begins in September, with the first semester breaking over Christmas and the second semester beginning at the end of January.
For more relevant information to your country, including entry requirements, useful contacts and events happening near you, please visit this section of Ulster University's website.
Scholarships
Ulster University offers several discounts and scholarships to international students, including the International Undergraduate Scholarship, the International Postgraduate Scholarship, the Study Abroad Scholarship and the International Alumni Scholarship. In addition, Ulster University supports students in many of the other several scholarships available to international students.
For a more complete list and details on how to apply, please visit the Ulster University website.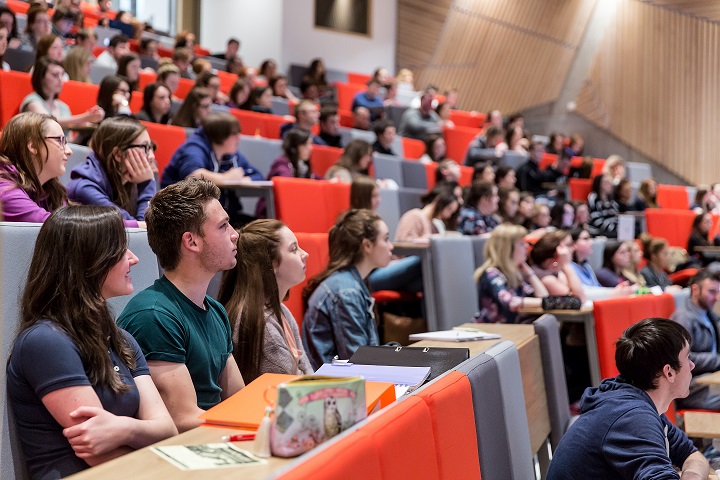 Cost of Living
Northern Ireland is one of the most affordable regions in the UK to live and study. Ulster University offers highly competitive tuition fees and an attractive support package for international students.
Belfast, one of the UK's largest cities, is better value for money than Manchester, Edinburgh, Leeds and Newcastle, as well as being almost a third cheaper than London, on average. This can mean a far greater budget for social activities like going to the cinema, joining a gym or visiting a restaurant, while essential costs like accommodation, food and travel are far less stress on the wallet.
Accommodation
Ulster University offers clean, comfortable and modern university-managed accommodation. It is safe, secure and home to a diverse community of international students. This accommodation is very affordable and includes:
·         Wi-Fi
·         Heating
·         Electricity
·         Security
·         Amenities
·         Wheelchair Accessibility
·         Bike Storage
·         Study Room
·         Hosting Kitchen
·         Maintenance Team
·         Communal Lounge
·         Social Calendar
·         Onsite Laundry Facilities
·         In-house Housekeeping
As ever, there will be private options for residence available, though make sure to double check the legitimacy and security of your choices when applying privately.
Next Steps
To apply online, visit Ulster University's website for instructions on how to do so. Otherwise, check out the relevant information for your country, including entry requirements, useful contacts and events happening near you here.