If you wish to stand out from other applicants, consider an advanced degree from The University of Kentucky Graduate School.
If you are looking for a graduate school in the United States that can provide you with a platform to garner academic recognition, to learn from a set of highly regarded professors, where you can participate in innovative research and set yourself up for a successful career, then you should consider the University of Kentucky Graduate School.
If you would like to know more about studying in Kentucky or what you need to do personally to study at the University of Kentucky Graduate School, then please fill in the form below.
Earn Academic Recognition with Innovative Research
The University of Kentucky's Graduate School offers a vast array of advanced graduate degree programs and is one of only seven universities in the United States that has Colleges of Agriculture, Engineering, Law, Medicine, and Pharmacy on a single campus.
Some of its most popular programs include Business, Medicine, Pharmacy, and Law. But rest assured, no matter your preference, the University of Kentucky's Graduate School can offer a highly respected educational program.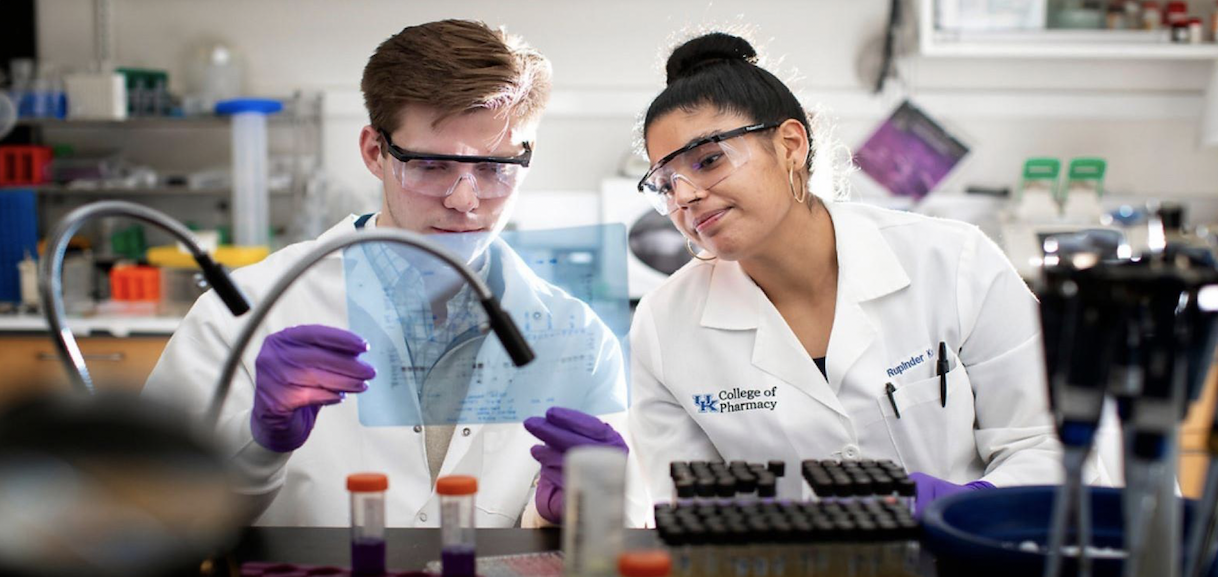 Studying at the UK Graduate School offers a down-to-earth, yet driven education experience, which has led decades of students to achieve exceptional things. Many of its scholars, students, faculty and alumni, have won prestigious awards such as the Nobel and Pulitzer prizes, as well as have been honoured by distinguished organizations such as the Rhodes Trust, the Fulbright Scholar Program, the Guggenheim Foundation, the National Academy of Recording Arts and Sciences, and the Metropolitan Opera.
The University of Kentucky is regularly listed in many "top" or "best of" categories by national publications or organizations and is frequently praised for its excellent teaching methods and the ability of its professors.
The UK Graduate School also offers incredibly well-resourced and funded research opportunities for its students, and is awarded over $300 million annually in federal, state, and industry research grants and contracts.
The University of Kentucky is home to a dozen research centres including the Center for Applied Energy Research (CAER) and Tracy Farmer Institute for Sustainability and the Environment. It's state of the art William T. Young Library is among the world's leading research libraries; its selection of books is the largest among public universities in the U.S.
International Students Are Supported Academically and Professionally
The University of Kentucky is home to a wide range of international students that are supported by International Student & Scholar Services, who advise and facilitate the needs and well-being of UK's international students.
This reach extends to welcoming students and guiding them through the adjustment process as they become accustomed to living in the United States. The  International Hospitality Program (IHP), for example,  helps students develop a more personal understanding of America, while the Cross Cultural Workshop provides a cultural learning opportunity for International and Domestic students to learn from one another.
The Graduate School's Office of Professional Enhancement is a guiding hub for all graduate students. They assist students in developing skills that foster success, both academically and professionally.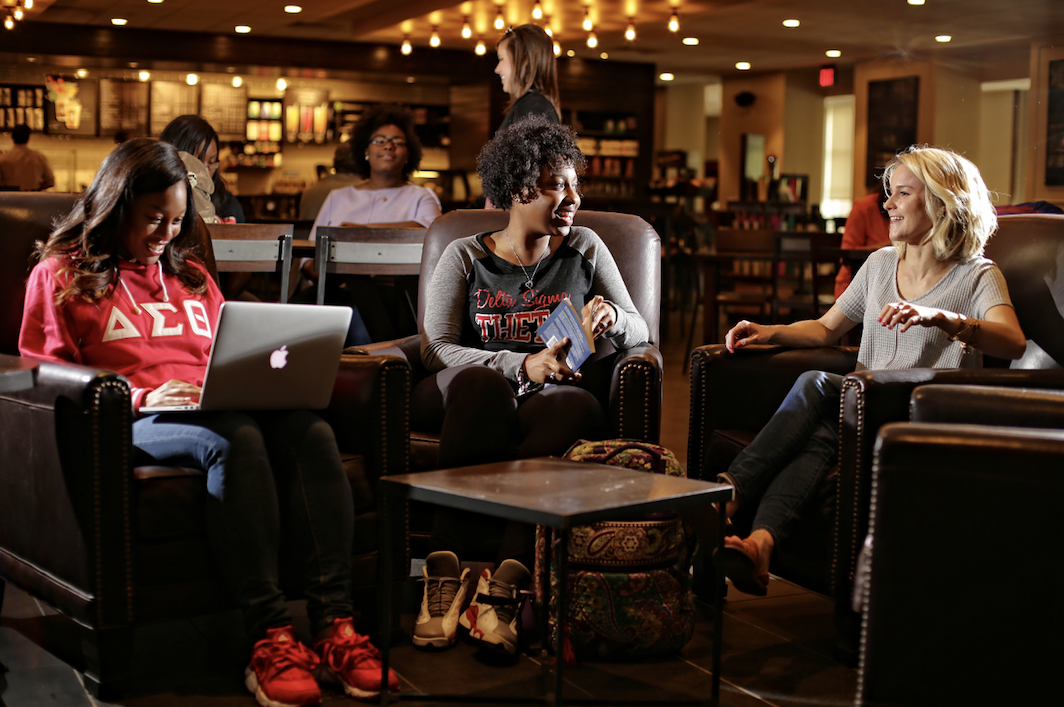 But the University of Kentucky's commitment to a strong career doesn't simply end once you have graduated. The UK Alumni Association supports recent graduates and professionals with counselling and career advice, while the Career Services program also offers professional development which includes webinars, networking events and online resources for all alumni.
Making the Move to the American South
The Southern United States is frequently recognized for its hospitality and inclusivity, and this is no different for Kentucky and the area in which the University of Kentucky operates: Lexington. With a population of over 320,000, Fayette County, in which Lexington is located, may have similar numbers to a big city, but no big city can replicate its warm, personable environment.

Fayette County is known for its beauty, fertile soil, champion horse breeding, distilleries, and gently rolling hills, of which there are 283 square miles. The area is also filled with bluegrass, which has played a major role in the area's scenic beauty and led to the state's nickname: the Bluegrass State.
But what is perhaps most outstanding about the area is the University of Kentucky itself.
The University of Kentucky is one of the state's foremost and influential institutions and is engaged in supporting the communities of the Commonwealth of Kentucky and beyond. This includes community outreach and support, the cultural development of the region and offering both educational and economic development opportunities. The University's influence has led to a massive upturn in the area's already promising fortunes.
As for living in Lexington, the University of Kentucky provides convenient and affordable housing options for its students, all of which are located on campus and comprise internationally diverse, advanced degree-seeking individuals. Students can access Lexington's public transportation free of charge, making navigation of the surrounding city simple. Lexington is nationally ranked a safe and desirable environment and is centrally located in the United States.
--
If you are looking to develop yourself professionally, socially and academically, then consider the UK Graduate School. Speak to a representative now by filling in the form below.