One of Russia's top science and technology institutions, ITMO continues to welcome international students like family.
People from all over the world choose to study at ITMO University in Saint Petersburg, Russia. But one thing they have in common is the support and warmth they receive, where ITMO almost begins to feel like a big family. 
ITMO is one of Russia's most highly regarded universities, specialising in information technology, computer technology, quantum science, bioengineering, robotics and other advanced sciences, as well as interdisciplinary subjects like Art & Science and digital humanities.
We spoke with Cristina from Ecuador, Julio from Mexico and Mateus from Brazil about how people so disparate and with such different interests all chose ITMO and Russia and how they have been welcomed there.
If you are interested in seeing if you have what it takes to study in Saint Petersburg at ITMO, please fill in your details below.
Why Did You Decide to Study in Russia at ITMO?
Choosing to study in a different country with a different language (though ITMO does teach in English as well as Russian) is no small decision, so it is no surprise that the reasons these students had to study at ITMO were varied and plentiful.
Ecuadorian Cristina Fierro Nunez told us: "Firstly, I wanted to learn Russian, and coming here was a perfect opportunity to do that, especially for Latin Americans like me. There aren't many Russians in our part of the world. Secondly, my area of study is applied computer science, and Russians have a reputation as talented computer scientists."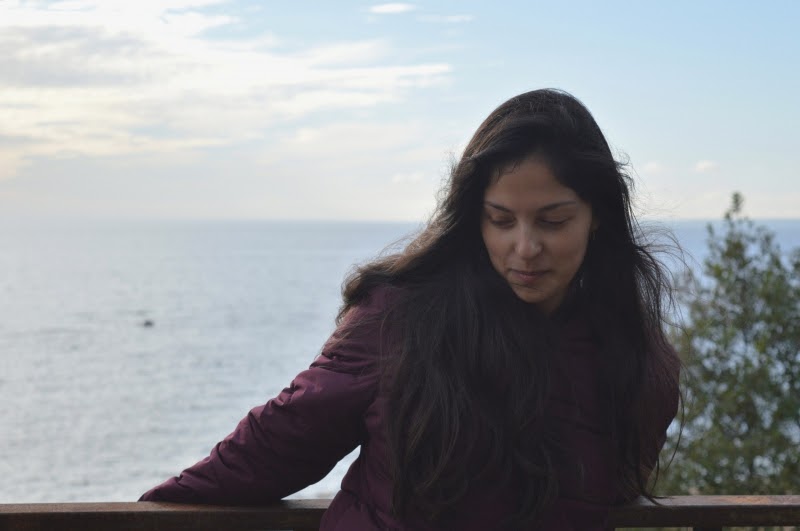 Cristina Fierro Nunez
Julio A Vargas Salas, is a Mechatronics engineer who came to Russia from Mexico 
in 2018 to study a Master's in Computer System Information Security.
"There are a lot of things to say about this, so I will try to be brief. One day, I was reading a random IT blog, when suddenly a header caught my attention: "Meet the CTF team that won the same world competition for seven consecutive years!". It was obvious to me that if they were so good as to accomplish that, they must have had very high-quality professors, so I decided to Google the team's name and voilà: ITMO University."
Mateus De Souza, a Mechanical Engineering student, was similarly drawn by the recognition ITMO and Russia has received.
""It was a dream for me to come to Russia, because I am really interested in Mathematics and Informatics and I have heard of a genius who lives here, Grigori Perelman. He solved one of the seven most difficult maths problems in the world. He's still in St. Petersburg! Knowing that science in Russia is really strong, and that ITMO is excellent in photonics and robotics, which are the future of telecommunications, I was encouraged to come here."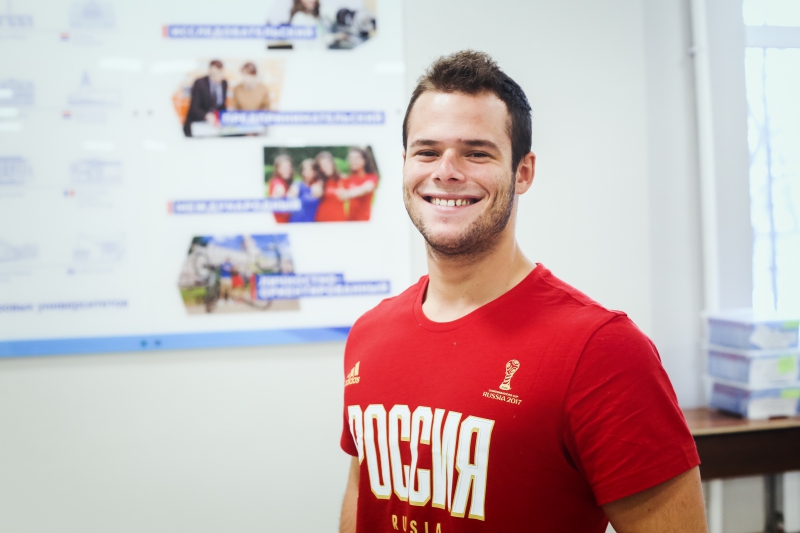 Mateus De Souza
What Were the Initial Challenges You Had to Face at ITMO?
"The biggest one is the language, of course. Something as simple as withdrawing money from an ATM was a whole adventure. The same goes for shopping at the supermarket or traveling by metro. I have to say that I was very lucky because a lot of people in the streets helped me by using my phone or even theirs as translators to explain to me how some things worked," Julio told us.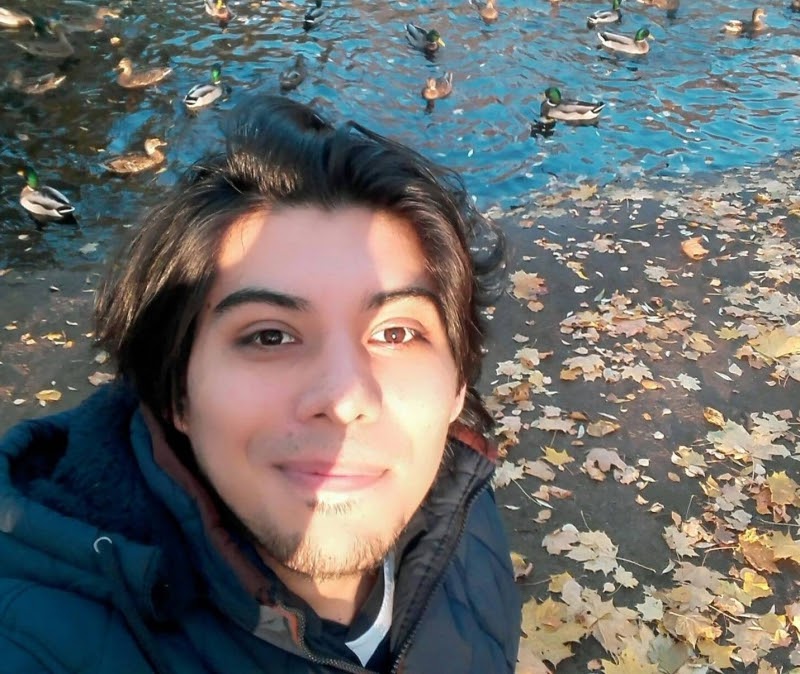 Julio A Vargas Salas
Cristina was initially struck by how different the Russian education system was to Ecuador's.
"Teachers in Ecuador only care about your answer. It doesn't matter how you came to it, but it must be correct. In Russia it's the other way around. They ask you a question and observe your thought process and where you made a mistake. The answer is still important, of course, but how you think is even more so. And if you get something wrong, they bring you back to that point of error. So, yes, it is different, but in a good way."
Luckily though, international students at ITMO have the option of joining a buddy system, in which local Russian students help the new students become acclimated to Russia. This can include meeting international students at the airport, helping them buy groceries, fill out documentation and many other things.
"People are really helpful here," said Mateus, "The first time you meet a Russian, he seems very strict and doesn't smile a lot. Once you say "zdrastvuyte" (hello), he's really helpful and really kind - well, not everyone, but most people are like that. When I go to cafes, a lot of the waitresses try to teach me Russian. When I order something, I usually ask them to teach me how to say it in Russian, and they try to help me, and they're really happy to teach me."
What Advice Would You Give to Potential International Students?
Cristina gave us the following thoughtful response:
"You're only on the fence because you're scared. Russia's doors are open – so come in! Yes, sometimes you get so homesick that you can't get out of your bed, but the time spent here is so wonderful! It's something you'll remember for the rest of your life. Being in your own country, your own culture, among people you know is simple. But it's like being a sheep in the herd – what's the point?"
And for the ones who already took the leap?
"Don't forget to bring a scarf!"
--
ITMO welcomes international students from all backgrounds and has developed a community that is almost like a family.
If you are interested in joining them and seeing whether you can study in Russia at one of the country's most sought after universities, please fill in your details below.