Whether you plan on taking a Master of Science or an MBA, studying at New York Institute of Technology Vancouver Campus is a chance to live in one of the world's best cities.
Offering an exciting blend of first-rate education, career opportunities and cultural fulfillment, studying at the New York Institute of Technology-Vancouver gives you the chance to earn an American degree from a Canadian institution.
For personalised details on how you can study at NYIT-Vancouver and to learn about working opportunities, please fill in your details below.
An American Degree from Canada: The Best of Both Worlds
Walking through Vancouver's downtown city center, you'll pass the corporate headquarters of banking, financial and IT companies, as well as those in mining, the service industry and natural resources. 
You may also walk by the New York Institute of Technology's Vancouver campus, whose students and graduates have gone on to work in many of those businesses and more throughout the world; New York Tech's Vancouver's interactive classes lead to great opportunities, mentoring programs and chances to develop your practical skills.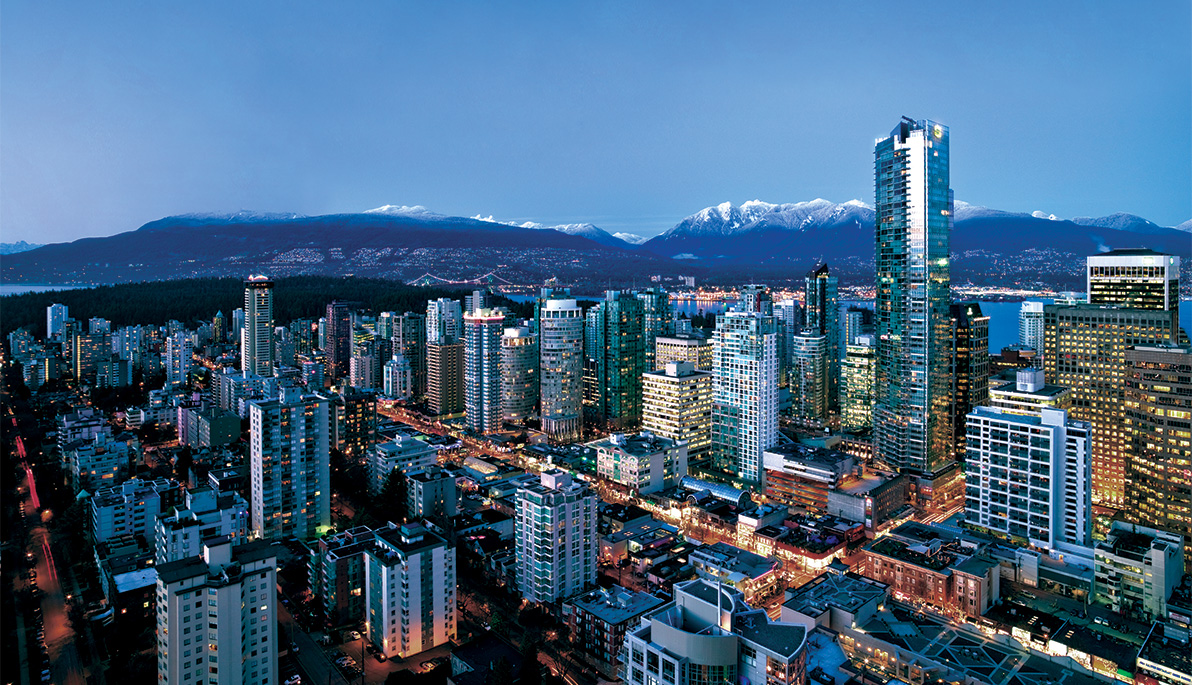 Vancouver, Canada
Successful and fulfilling employment is at the forefront of the New York Tech Vancouver experience, beginning with its course options, each of which are highly employable skills. New York Tech Vancouver offers Applied Master's degree programs in the competitive field of technology- as well as MBAs in Finance and Management:
More importantly, the MBA is AACSB accredited - a rare honour only held by 5% of business schools.
New York Tech Vancouver's students are an expanding presence in both the local and international communities. Such is the nature of the courses on offer that students will frequently work directly with major businesses, try and solve some of the world's most pressing issues and compete in local competitions.
Within campus too, students are fully supported with advanced computer labs that have the latest hardware and software, student lounges, career support and sponsored events for networking and educational purposes.
A Master's Degree from New York Tech Vancouver Open Doors to Successful Employment
A successful career for its graduates is of the utmost importance to New York Institute of Technology - Vancouver campus, and their aforementioned courses open doors to new careers. The nature of a Cybersecurity or Energy Management degree, or an MBA is how well they serve the demands of the job market and how employable the skills that are taught on these courses are.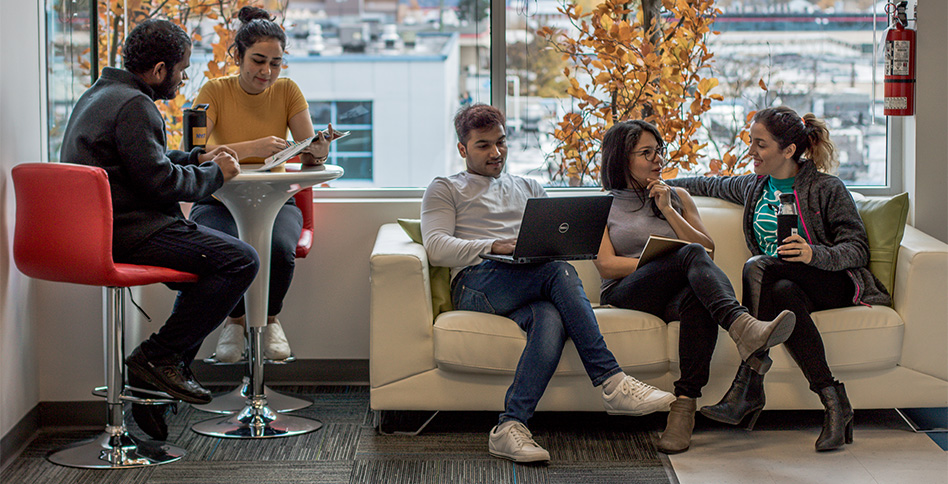 However, too often these days universities will push students out of the door after graduation and never contact them again, simply counting graduates as part of their statistics. This is not the case with New York Tech Vancouver Campus.
Graduates can access career services to help find a job, expand their professional network, connect with employers and advance their careers. This support is available for students well after graduating.
While studying, New York Tech Vancouver Campus also offers career readiness support, which includes personal career counseling, classes, and workshops, networking events, and "lunch & learn" webinars.
Living in Vancouver
Vancouver has consistently been listed as one of the top cities in the world to study, and one of the best places to live in general. It ranks consistently highly in rankings of livability and quality of life, in part for its close connection to nature while remaining a cosmopolitan and forward-thinking city.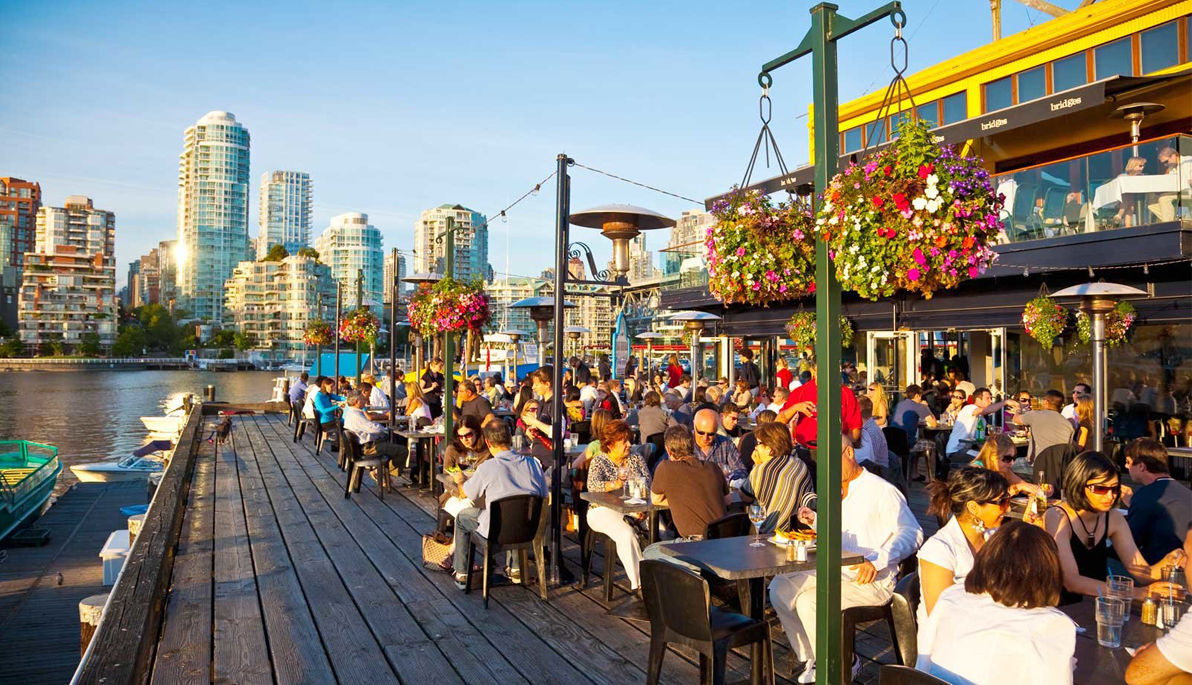 Granville Island
If you're concerned that you won't be able to explore much of the city while you study though, then do not fear: numerous campus events are available throughout the year to explore the Vancouver area.
Indeed, New York Tech Vancouver's campus in Downtown Vancouver is a short walking distance from many of Vancouver's most treasured and iconic landmarks, including:
Granville Island, a popular shopping district and home to local market
Stanley Park, a public space famous for its natural beauty
Chinatown, with some of Vancouver's most delicious and affordable dining options
Vancouver Art Gallery
English Bay, its beaches, swimming and sunset-watching 
BC Place Stadium and Rogers Center, for its professional hockey or football
Gastown and Robson Street, trendy fashion districts
Though Canada has traditionally been second to the United States as international students' first choice for North America, we can see that gap closing in recent years as the understanding of Canada's stature is becoming more well-known.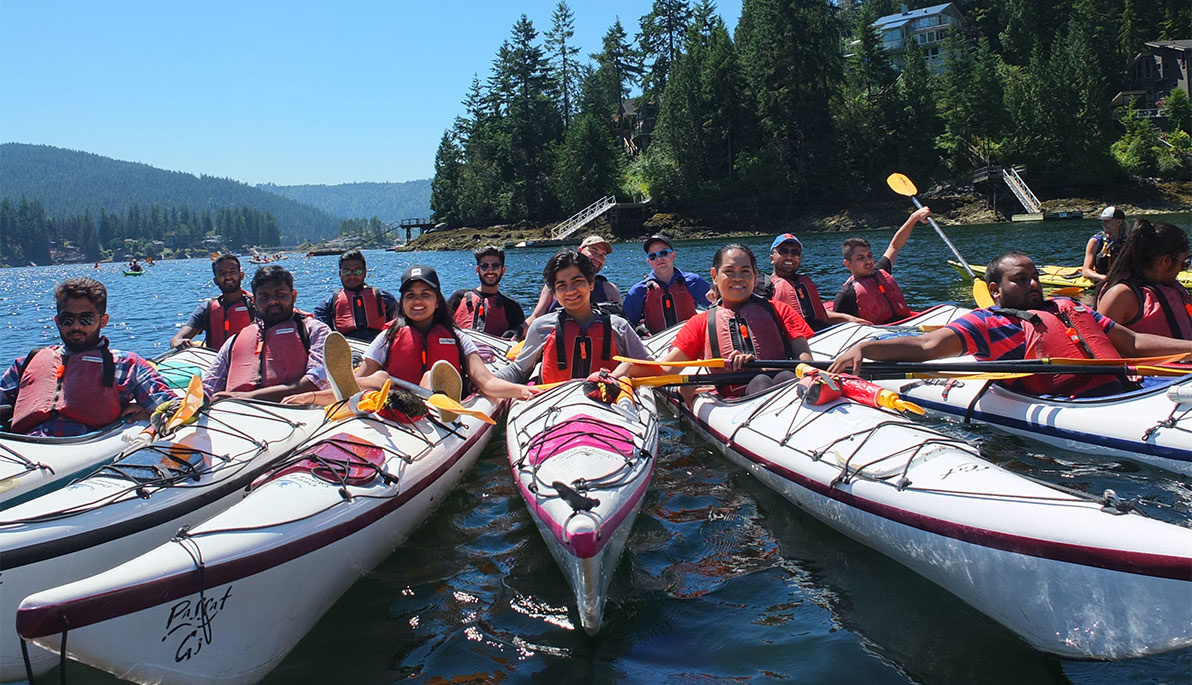 Students kayaking in Vancouver
In that vein, students at New York Tech Vancouver are eligible to apply for Canada's Post-Graduation Work Permit and gain valuable Canadian work experience after graduation, whether with a view to improving one's CV and life experience or staying in Canada more long-term.
With so much to offer in terms of high-quality education, employment opportunities and cultural fulfillment, any student wishing to progress in life with a master's degree must surely consider New York Institute of Technology Vancouver Campus.
If you are interested in finding out just how you can take your next step to Vancouver, contact New York Institute of Technology Vancouver via the form below.