When one thinks of the United States, thoughts immediately drift towards New York City. The Statue of Liberty, Times Square, the Empire State, Manhattan, Brooklyn and all the rest are emblematic of the country. The Big Apple is one of the largest, most vibrant and celebrated cities in the world. As a consequence, it is a dream of many students to be able to live, study and work in NYC. 
New York City has so much to offer from job opportunities, to cultural attractions and of course status. Despite the love New York City receives, not all are ready to immerse themselves in a city university following high school, or it simply may not be how they envision their college experience. This causes conflict between the type of college life students desire and their dream for a New York City career. Luckily, there exists an opportunity for you to get a more traditional higher education experience while retaining the ability to explore New York City and reap the benefits it has to offer: Binghamton University.
If you would like to find out more information about Binghamton University, please fill out the form below.
Location, Location, Location
Binghamton University is a short drive from New York City, close enough for you to explore and dabble in excellent employment opportunities while reaping the benefits of living in the Southern Tier. Binghamton experiences all four seasons, which is ideal for those enjoying seasonal activities like skiing and hiking. The campus is nestled in picturesque, rolling hills with quick access to many state and county parks, yet it's just a few minutes from downtown Binghamton. Binghamton's downtown embodies the spirit and excitement of New York City through various events such as the LUMA festivals, Tri-Cities Opera, professional sports teams, locally owned restaurants, and more.
A university's layout is crucial to your experience as a student. In a city university, it is common for lessons, buildings and classmates to be separated by large distances. Students will commonly have to take public transport to seminars (depending on location this could take over an hour), then take a long bus ride to the library, all while friends are on the other side of the city. Not only is this time consuming and inconvenient, it can also add up financially.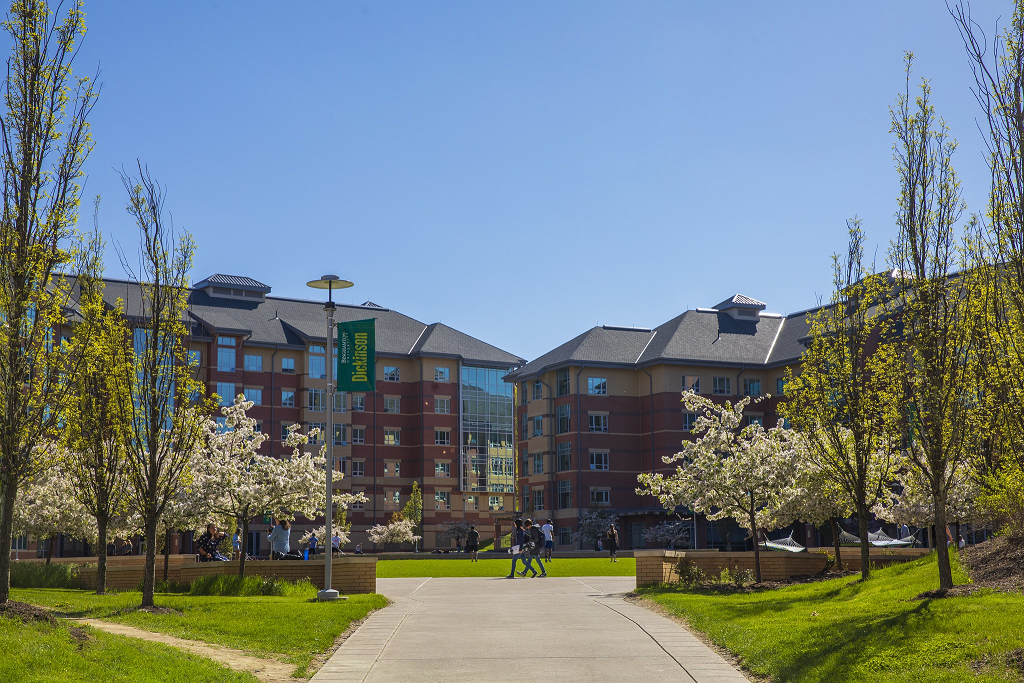 On Binghamton University's campus, your classes, gym, library, friends, and anything else you could think of are just a short walk away. The university is shaped in a large circle, called the "Brain", because of its shape. Academic buildings and various departments can be found inside the Brain. The Brain is surrounded by six living communities following the outer edge of the circle. Living communities consist of a cluster of community buildings where students live. This is inspired by the Oxford style of living, and fosters a sense of family and belonging. Binghamton's campus style provides students with a greater sense of security and school spirit.
Finances Matter
Price wise, staying outside of NYC while you're earning a degree is much more beneficial too. According to Numbeo, the living costs for Binghamton compared to New York City are far more affordable in virtually every metric. Food, on average, costs between 25% to 50% less in Binghamton. That also goes for gym memberships, internet and clothing. When it comes to renting, a one bed apartment in NYC costs over $3000 per month on average. A similar space in Binghamton would be around $700 per month - an almost 80% decrease.
The upside to New York City is that wages tend to be higher, but Binghamton benefits from being home to some very large companies itself. Being so close to NYC, Binghamton students are also easily able to travel in between the two cities if necessary. Indeed, summer internships in New York City for Binghamton University students are commonplace - not only are there tonnes of available spaces at all manner of businesses, accommodation is also widely available as the local residents travel for their holidays. This also means a summer in New York City gets to be becomes more affordable with high availability of short term rentals, whether you spend two weeks or two months in the city.
Education, Education, Education
Binghamton University is a research university and due to its distinguished national and international reputation. It's reputation as a "Public Ivy League University" stems from the 92% freshman retention rate (usually found in top private universities), high quality academics and low tuition rates. 
Binghamton University is closely tied to NYC through its business school, The School of Management. The university enjoys relationships with the large consulting firms which translates into internships and jobs in accounting, computer science, and other areas. The Watson School of Engineering and Applied Science has many relationships with industry in the US and around the world. These relationships enhance the faculty and research and translate into cutting-edge opportunities for students. Binghamton's Harpur College of Arts and Sciences allows students to study anything from Biological Sciences to Environmental Studies to Graphic Design. Binghamton University also has the College of Community and Public Affairs, School of Nursing, and School of Pharmacy and Pharmaceutical Sciences. The academic offerings at Binghamton allowed the university to rank:
Top 40 public university and Top 80 national university by the U.S. News & World Report, 2019
One of Top 100 safest college campuses in America by the National Council for Home Safety and Security
#8 best value public university and #15 in the nation by Forbes
Binghamton's alumni also gather frequently, which is an excellent opportunity to connect with professionals, both international and domestic, as well as a chance to tour businesses in New York, both large and small.
At well-rounded institutions, such as Binghamton, you are provided with enormous opportunities. This includes allowing you to pursue two fields - a 'double major' as it is known in the United States. Students are free to study, for example, Dance and Engineering, and in this way pursue multiple passions for leisure or a career.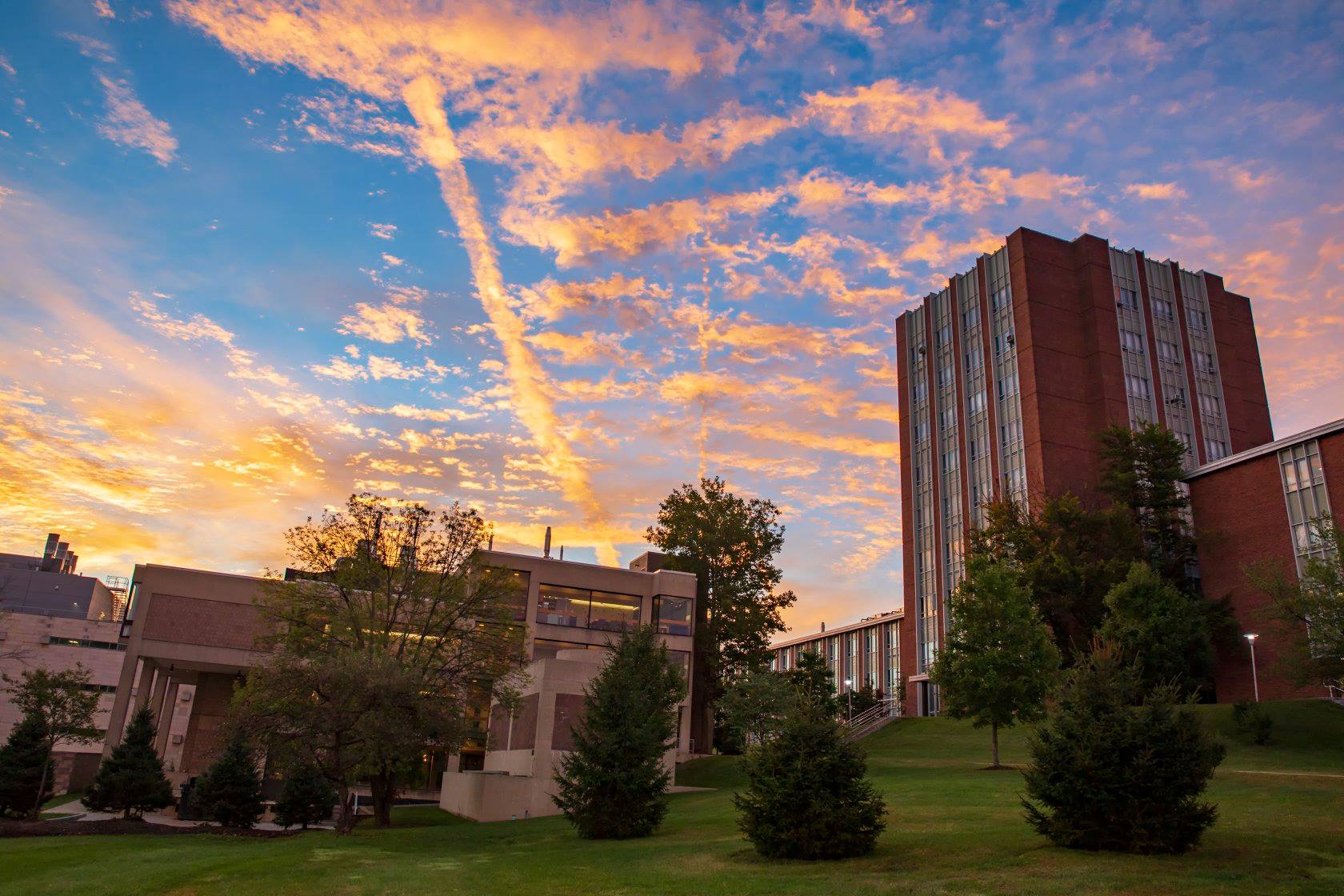 At Binghamton University there is no reason for you to be fearful about the journey that is declaring a major. Students are free to not immediately declare their major, and instead take part in the University's 450+ clubs and organization to socialize and discover what it is they wish to do with their lives. Advisors at the University can be found in each of the six colleges and assist students with academic choices, while connecting them to extracurriculars that will lead them to their niche at Binghamton. In addition, the residential college model at Binghamton University includes learning communities that help mold students with passions for specific fields. Classes and experiences are designed for each community to foster interaction and learning within a smaller group. Each community has its own theme with area-based classes that are relevant and reserved just for residents. Residents who sign up for learning communities are usually housed together and have opportunities to participate in special group service projects, workshops and field trips with other students sharing similar interests and goals.
While Binghamton can be considered quite large, it's not so enormous in terms of student body. The 19:1 student to faculty ratio assures that students receive the attention necessary to learn and grow. Public institutions in general tend to have a large number of students, but Binghamton University exists in that sweet spot where it gets plenty of attention while maintaining an excellent standard of education. 
--
If you would like to find out more information about Binghamton University, please fill out the form below!