Earning permanent residence in the United States, often known as getting a Green Card, can sometimes be challenging and complicated. EB5 Capital aims to make the process simpler for applicants, providing opportunities for permanent residence and all the benefits that entails, including, potentially, a more affordable education within the United States.
If you or a family member are looking for an investment opportunity, while also earning a Green Card and if you are also looking for a first-rate education at an American institution, then you should contact EB5 Capital today.

What is the EB-5 Visa?

One way of obtaining a Green Card is via the EB-5 Visa Program.

The EB-5 Immigrant Investor Visa Program is a government program by which eligible foreign investors have the opportunity to become lawful permanent residents. Established by the US Congress in 1990, the program was created to promote economic growth through job creation and capital investment by foreign investors. 

Investment can either be carried out directly, in a new or existing commercial enterprise that creates jobs, or indirectly, via a Regional Center, a government approved firm that actively manages investor funds and the immigration process.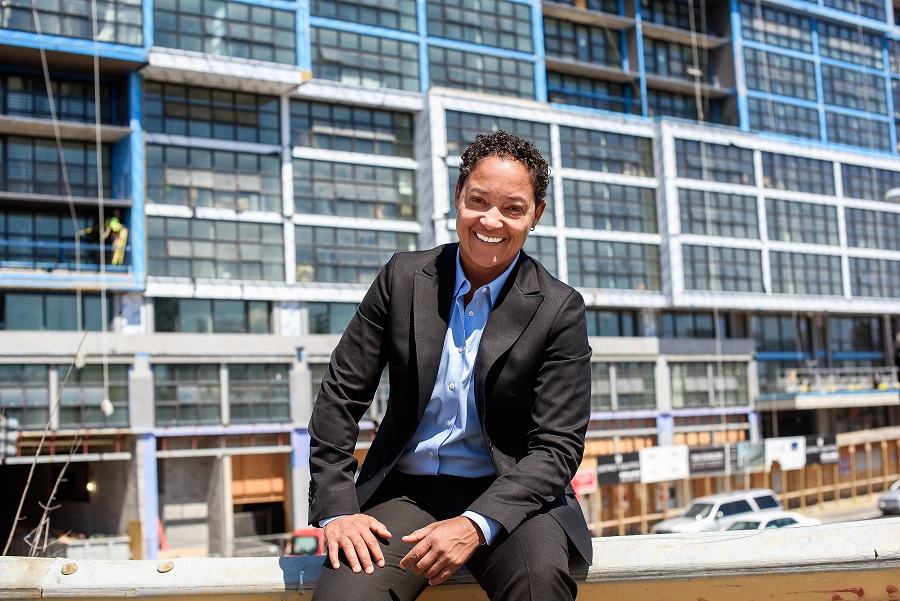 Angelique Brunner, Founder and President of EB5 Capital, in front of the company's 13th project, The Highline, in Washington, DC's NoMa neighborhood.

There are around 900 US Citizen and Immigration Services (USCIS) approved Regional Centers within the United States, but very few have taken their clients through the entire process of obtaining a conditional Green Card, then permanent Green Card and ultimately, return of capital. One such company is EB5 Capital, who operates one of the most reliable Regional Centers, and as such have a 100% project approval rate with USCIS (Serviços de Cidadania e Imigração dos Estados Unidos). 


 
EB5 Capital's Senior VP of Global Operations, Brian Ostar, presents investment repayment check to an EB-5 investor.

The most common recipients of the EB-5 visa are the citizens of China, Vietnam and Brazil, with many Latin American countries well represented in the data provided by the United States Department of Immigration, including Venezuela and Mexico. See chart below for an overview of Brazilians using EB-5. 
Benefits of the EB-5 Program

⦁    Opportunity for Permanent residence within the United States.
The EB-5 program takes around five years and the investor and his/her family can move to the United States approximately two years after filing an application with the USCIS. 

⦁    Inclusive of family members.
Investors, their spouses and unmarried children under 21 years of age can each receive a Green Card via the EB-5 Program, under a single investment.

⦁    Avoid international student fees.
Green Card holders may attend U.S. schools, colleges and universities at the same costs as U.S. citizens.

⦁    Green Card holders may live, work and retire anywhere within the U.S.
Sponsorship is not required to apply for work and successful applicants are free to apply anywhere they wish within the United States. Green Card holders may also travel overseas with the same freedoms as U.S. citizens.

⦁    By making use of a Regional Center, your investment would be passive and managed for you.
Whereas the direct method of investment offered by the EB-5 Program requires lots of paperwork, making use of a Regional Center is simpler and straight forward, as EB5 Capital's 100% project approval rate from the USCIS would attest to.

⦁    No language requirement. 
Proficiency in English is not necessary to participate in the EB-5 Program.
Who is EB5 Capital?

EB5 Capital owns and operates USCIS-authorized Regional Centers that serve 15 states most notably in California, New York, and the District of Columbia. Within the EB-5 Program, there are many authorized Regional Centers, but those managed by EB5 Capital have an enormous amount of experience and an exceptional track record.

EB5 Capital's projects are high-quality real estate developments with superior sponsorship, location, job coverage, and deal structure. Some previous successful projects include the construction of hotels, residential, mixed-use, resorts, and retirement homes for the elderly.
Ten projects are currently under construction, with another in pre-development. Some of these include: Proper Hotel, the redevelopment of a 13-story boutique hotel in the heart of downtown Los Angeles, CA; The Highline, a development of 317 luxury apartments with 10,000 square feet of retail space in Washington D.C.

EB5 Capital's 25th project, a multifamily residential development in Capitol Hill Washington, DC, which is currently under construction.
Groundbreaking ceremony of EB5 Capital's 22nd project, a luxury branded hotel located in Midtown Manhattan, New York City. 

Each of these projects are sponsored by experienced developers independent of EB5 Capital, which allows EB5 Capital to objectively evaluate the opportunities on offer. This, alongside investing in strong real estate markets and holding themselves to rigorous standards has led to the aforementioned 100% project approval rate from the USCIS, as well as successful investor repayment on multiple projects.
The company's experience and success has led to them being one of the most respected Regional Centers in the EB-5 marketplace, working with the best immigration attorneys, securities attorneys, developers, and economists in the industry. EB5 Capital's senior managers also hold leadership positions within IIUSA, the national EB-5 trade association.
EB5 Capital's experience has also led to an enormous amount of diversity in their office - 12 languages are spoken and over 90 countries have been visited, making them one of the largest teams in the industry to support every investor, independent of their country of origin.
--
Are you or a family member looking for an investment opportunity?
If so, and you want to earn a Green Card along the way and a first-rate education at an American institution too, then you should contact EB5 Capital today.