When first walking through the doors of an education fair, like the UAE Global Education Fair, you will likely be struck by the vibrancy and energy of the room. Hundreds of students will be excitedly talking with friends, family and admission representatives, looking to achieve what is for so many a dream opportunity - finding the perfect study destination for themselves.
Universities, colleges and schools from all over the world are being represented and you are free to gather information, consider your options and perhaps even begin the application process in that room. What could be more exciting? You will have woken up this morning without a destination, but by the end of the day you could have started your journey to the United States, New Zealand, Japan, or wherever you think would suit you best.
But is that the best way to approach it?
Among the clamour and excitement it can be easy to get carried away, or to spend your time talking to admission representatives but not get the answers that you truly need. With so many institutions available to speak with there's a danger that you only really end up with a surface level understanding of many of them, rather than a preferred deeper understanding of the few that truly interest you. Making the most out of a study fair means having a plan prepared before you walk through the doors.
Prepare and Succeed
The first thing you should consider when planning your study fair visit is the list of participants and in particular, which of them interests you the most. Consider the fair like a buffet - there is lots on offer, but it isn't necessarily wise to try and eat everything. Take a look at what is available then narrow down the list to your favourites. You can typically find lists of participating institutions on the fair website. Of those that most interest you, it may also be worthwhile to visit the websites for those institutions for a little more information on courses, application details and language and exam requirements.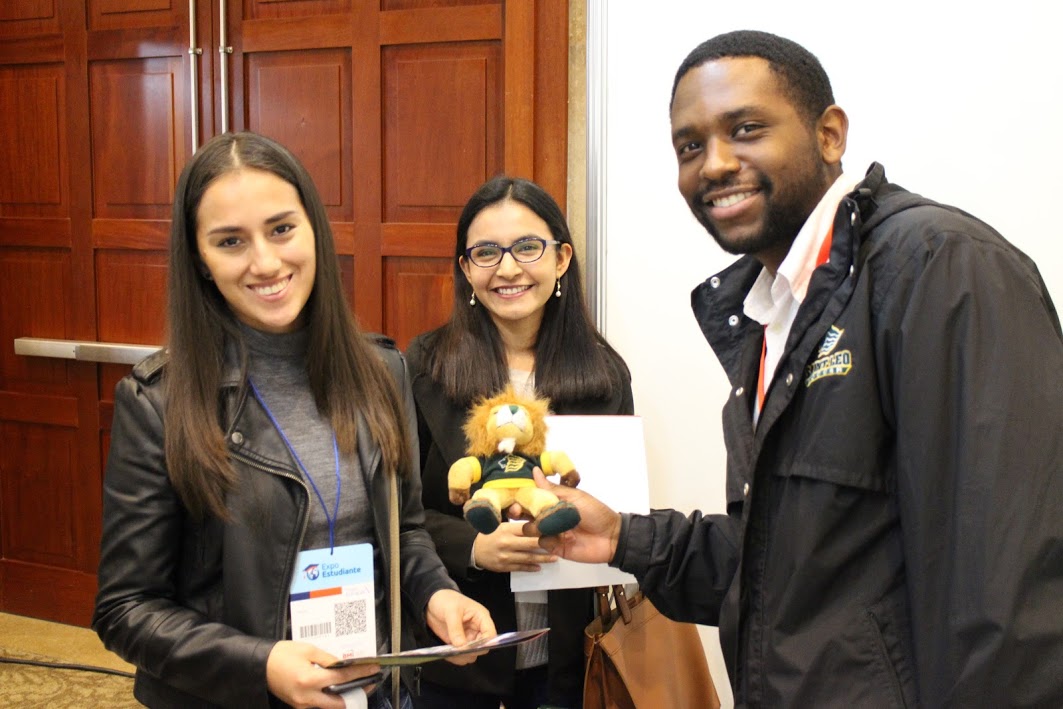 While researching, consider writing up a brief list of questions to ask. By asking differing schools similar questions, you will get a far better understanding of each's benefits. Your questions should relate to your personal interests as more general questions can often be answered by the provided brochures and pamphlets. 
For example, rather than ask questions about class size, instead ask what the most popular courses are. In this way, you can see which courses that institution is strongest at. Avoid asking something like "How good is this course?", since college representatives will always paint a positive picture of the courses they provide. Instead ask about the forms of research a course can provide, or what the focus of the course would be. 
If you are undecided about which degree or subject you would like to take, you can ask about the services and support an institution is able to supply, or if there are options to defer choosing a major course - it's not uncommon for students to take classes in several subjects at first, for example, or switch degrees some time into a course.
You can also ask about extracurricular activities, the type of student that the college is looking for, how many students receive financial aid, or any other concerns you may have.
Teamwork Makes the Dream Work
Some students will attend fairs by themselves - this is useful as you can be direct and go and see the institutions you like without too many distractions. Others, however, may go with family members or friends. If you do go with someone else, it can be good to draw up a plan beforehand; it may sometimes be a good idea to split up. In separating, you can cover more ground. For example, a parent can attend a seminar to give you more time to talk to colleges. 
The other option is to stick together - it may be that the person you go with has their own questions you may not have thought of. Plus a second opinion never goes amiss - they may have noticed something you did not.
Bring Some Supplies
When you leave for the fair, make sure you have the following on your person:
A notebook with your prepared questions
A pen or pencil
Backpack to carry brochures
Water
Spare jumper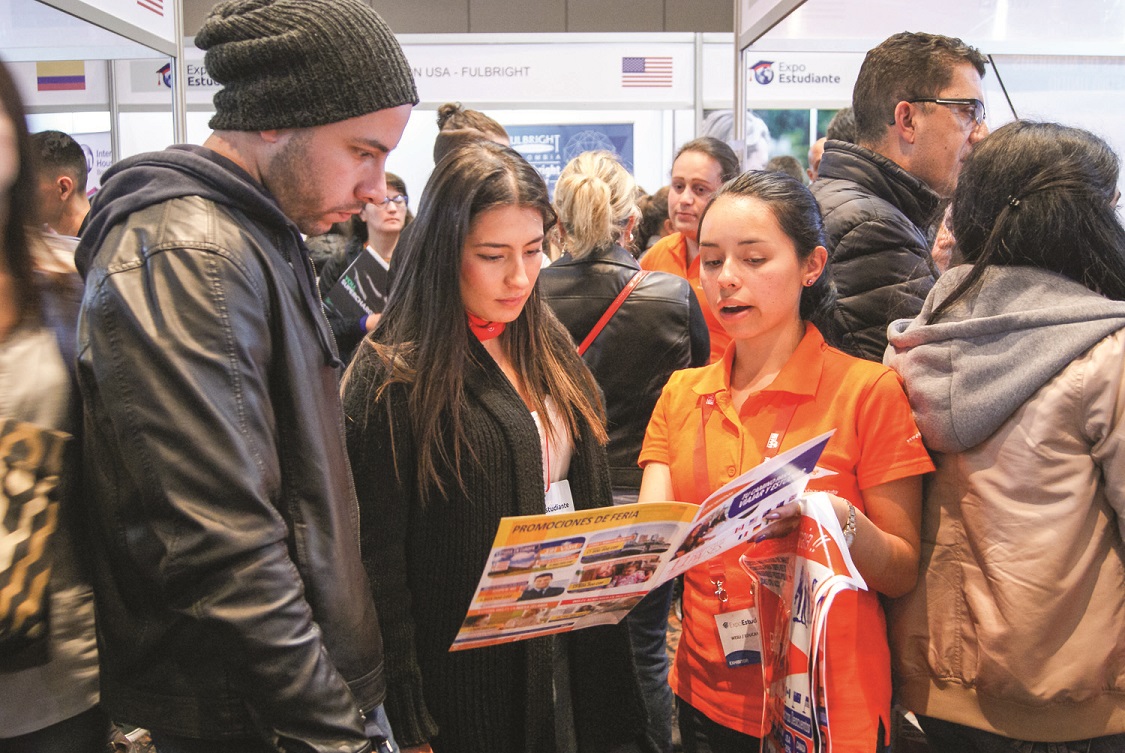 Your note keeping tools (don't forget you can always use your phone if need be too) are also good for jotting down your impressions of the schools. After you've spoken to the representative, make a note of the answers you were given and how you generally feel about it. It's best to make note of these before speaking to other representatives, while the ideas are still fresh in your head.
Once you arrive, the real strategizing begins. Try and find a map for the fair as soon as you can to devise a route. If you attend a smaller fair, this may not be necessary since it may only be situated in one small room. But larger fairs may be spread out over multiple rooms floors, even buildings. Make a note of where each college is located and plan an effective route around the fair.
In addition, there may be timed events during the fair, like seminars or information sessions. Typically, these sessions will run throughout the day, with each one focussing on a different study topic, like the research process, applications, financial aid or visas. These seminars are also a great place to ask questions about the admission process. 
Remember to Have Fun
Choosing your study destination can be serious business, and sticking to a schedule can be valuable, but taking your time and enjoying yourself can also be worthwhile. Spending some time just wandering around the fair and seeing what takes your fancy may end with you finding the perfect school you may never have considered otherwise.
Once You Get Home
After the fair, you may feel a little tired from being on your feet for a while, from carrying around lots of literature on schools and from chatting to people for most of the day. That's perfectly normal and you deserve a break for the rest of the day. But over the following days, you should read through the notes you made as well as the brochures of those places that particularly interested you. Resist dumping all of it somewhere in your house and forgetting about it.
With hindsight and a fresh perspective, you can revisit your thoughts and see what truly interests you. Perhaps you have thought of some new questions that you would like answered. If you realise now that you would like to know more, you can continue the process by contacting either the institution or sometimes the representative at the fair - often they will hand out information cards or contact details. Or if you like, there is the option of organising a visit to the school itself, to further get to grips with what the institution can offer you.