Thompson Rivers University is pushing the boundaries of education for all of its students.
We recently took a look at Thompson Rivers University and why its exquisite location in British Columbia, Canada should be strongly considered by anyone who wishes to study in Canada.
But it's not just the setting that makes Thompson Rivers University attractive. Academically, TRU is pushing boundaries with an excellent faculty (which has won several awards) that is developing new interactive and meaningful ways to learn. The faculty achievements and high standards in teaching lead to successful graduates who are ready to dive into a real working environment and achieve great things.
Speak to a representative at Thompson Rivers University now and learn how to apply by filling out the form below.
New and Improved Ways to Learn
It's commonly referred to as the 'new normal'. As society moves forward, we are all having to adapt to new social guidelines in order to keep us as safe as possible. As with any educational institution, TRU has had to adapt from in-person classrooms to online teaching; something they have done with aplomb for the last 40 years.
From Digital Teaching Summer Camp webinars, to weekly sessions on teaching in alternative delivery methods, TRU staff are protecting the student experience by ensuring instructors have the support they need, a challenge they are meeting head on, with constant support, and prioritizing safety and kindness.
The accomplishments that TRU's students have achieved are almost too many to mention, with TRU's MBA team winning first place at the MBA Games; nearly two dozen students have won scholarships to fund their independent research this summer; while reacting specifically to those who have been most impacted by the pandemic, a TRU Law team have been developing a blog and a series of apps to assist them, called COVAID. There's many more achievements at TRU that you can be a part of! 
Professors at TRU Are Bringing Teaching to Life
One way to analyze the success of Thompson Rivers University's faculty is to take a look at the awards it has received, such as the prestigious national teaching awards from STHLE, or the accreditation TRU has received from independent bodies such as the Northwest Commission on Colleges and Universities.
However, it is perhaps more illuminating to see how the teachers and professors themselves are affecting the education that the students receive. As a modern and progressive university, Thompson Rivers offers a wide range of educational options, so we will take a look at how just a few professors are developing their students.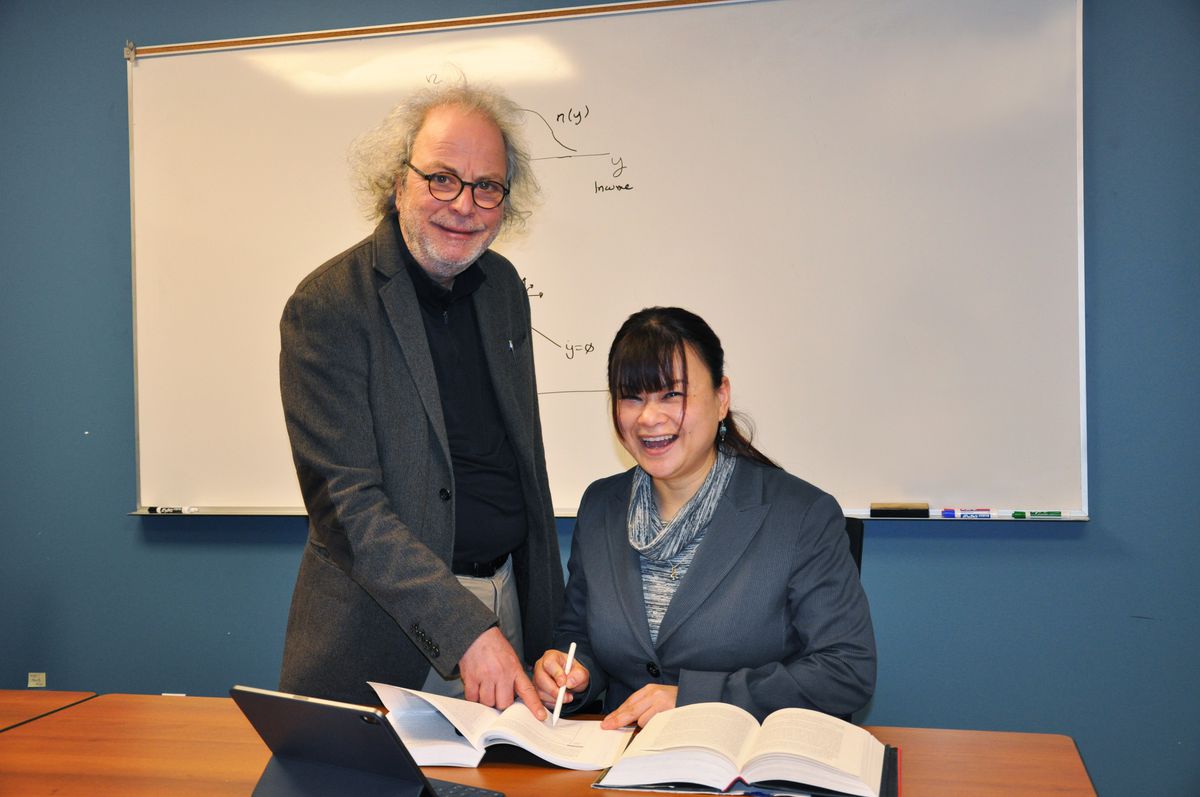 Peter Tsigaris (left)
Peter Tsigaris, professor of the School of Business and Economics, is an especially popular figure within TRU, known for his good sense of humour but also his distinct and creative teaching style. Though his work often focuses on environmental economics and management, modes of thought that tend towards the theoretical, Professor Tsigaris makes his classes more fun and interactive by holding mock UN climate conferences, as well as symposiums in which students research and present ideas based around environmental issues.
But TRU's professors don't just reach students in the classroom. Senior Lecturer in Business and Accounting, Tony Bell has a series of accounting videos on YouTube that has been viewed almost 6.5 million times, with almost 45,000 subscribers.
TRU's professors recognize how vital educating its students in ethics and morality is; to move the next generation forward and to improve the world we all live in. Dr Kellee Caton, Professor in Tourism is currently leading a partnership of researchers to engage a generation of scholars and improve our understanding of Tourism and its impact. Questions such as the damage tourism can inflict on a place are especially prevalent now, with regards to COVID-19, and are becoming increasingly important in ensuring a healthy environment for tomorrow.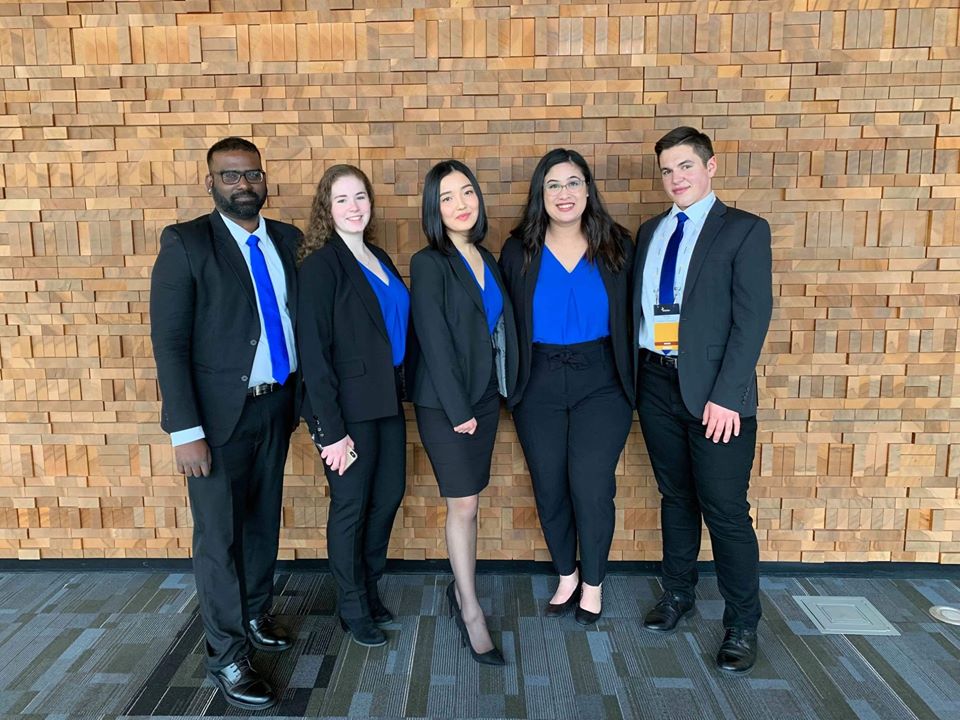 Enactus Thompson Rivers were recently awarded the Samsung Solve for Tomorrow Project Grant
But these few examples barely scratch the surface. TRU Law faculty member Samuel Singer has been advancing transgender legal rights throughout Canada. TRU's School of Business and Economics has placed sustainability at the forefront of its new course core. While Naowarat (Ann) Cheeptham, Professor in the Department of Biological Sciences recently won a D2L Innovation Award in Teaching and Learning.
--
If you would like to know more about Thompson Rivers University's first-rate teaching methods, or how you can study in Canada, please fill out the form below.