Dubai may not be the first place one thinks of when discussing fashion, or for pursuing a fashion career. If one were to mention fashion hubs, most would probably think first of Paris, Milan, New York or London. However, Dubai is working hard to be considered not only among those cities, but to surpass them, and by all reports, Dubai is quickly on its way to becoming the new fashion capital of the world.
If your aim is to pursue a career in fashion then, you should consider enrolling with The College of Fashion & Design (CFD), Dubai's only fashion-focused college that is developing the foremost fashion designers, businesspeople and influencers of tomorrow.
Dubai as a Fashion Capital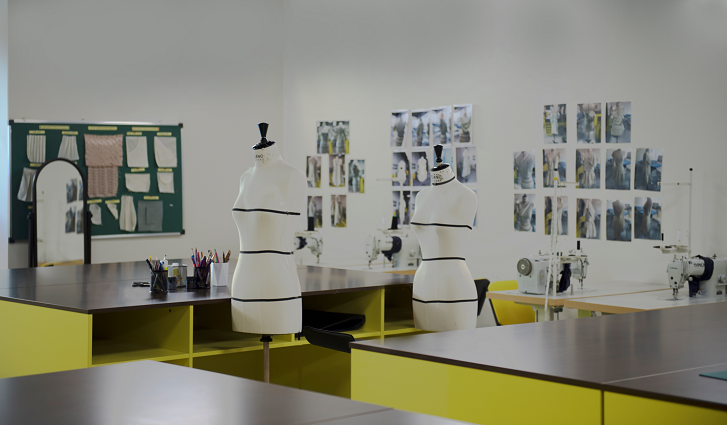 For the entire history of the fashion industry, a variety of cities have taken turns as the foremost fashion capital. For many hundreds of years, this honour was almost entirely bestowed on European, mostly Italian, cities like Florence, Naples, Rome and Venice. Occasionally, others like London, Madrid or Paris would take the crown.
During the 20th century, the United States broke the European fashion hegemony, as New York with its inventive style moved the international eye to the States. Not long after, Tokyo then became dominant, marking a new Asian ascendency.
As it stands, New York City is currently considered number one, as judged by Global Language Monitor. Dubai is currently in tenth position, and has been climbing their list over the past few years especially quickly. Dubai can now count itself above Tokyo, Florence, Madrid, Los Angeles and many other historically stylish cities.
Being the fashion capital requires some great defining designers of the era, a new and fresh vision for what clothing can be and mean, yet also an established structure to support the industry, as well as the visitation of people from all around the world. An exceptional and fascinating fashion week can also add the cherry on top.
It is with this in mind that many see the fashion industry focusing next on the Middle East. Vogue Arabia was recently started by Condé Nast International. A decision to begin such a powerful brand's presence in the Middle East was quickly jumped upon by those eager for something fresh in the world of fashion.
New York magazine were quick to interview Vogue Arabia's Editor in Chief, Saudi Princess Deena Aljuhani Abdulaziz, calling her the 'Anna Wintour of the Middle East'. The interview went viral, leaving many asking why Condé Nast hadn't started the magazine sooner.
But Vogue Arabia wasn't the start of Dubai and the Middle East's fashion industry. There is also Arab Fashion Week, now hosting an estimated 20,000 visitors each year. Many foresaw such events- the culture and economy of the Middle East is prime for a huge fashion development.
The region has one of the largest and youngest populations in the world, with over 350 million people in the Arab world, and more than half under the age of 26. Many of this younger generation buy online, and there is ripe opportunity for investment from some of the world's biggest fashion companies.
The Middle East has of course long had a large luxury goods market, with many large malls available while the growing digital opportunities have led to increased fashion opportunities.
And this extends not just to purchasers of fashion. A larger fashion industry in the Middle East will require more fashion employees and therefore more fashion courses and institutions. Currently the foremost of these is The College of Fashion & Design.
Recently, the Dubai Design & Fashion Council in partnership with Dubai Design District (d3), revealed a study which suggested that the region will need 30,000 designers by 2019, a nine-fold increase in young designers. The total value of the Middle East and North African (MENA) design industry is expected to reach USD $55 billion in the next year.
The Dubai Design & Fashion Council report also predicted that MENA organisations anticipate at least a 20 per cent annual increase in their designer headcount, especially in fresh graduates, over the next two to three years. Estimated increase in headcount at junior levels is the highest in the Fashion and Interior Design segments.
This represents an enormously unique and valuable opportunity for students of fashion that wish to get a foot in the door. It is notoriously difficult to build a fashion career, especially in places such as New York or London. By studying in Dubai, the fashion student may not have a more gilt-edged opportunity for both an excellent education and employment options.
Being the first accredited college focusing primarily in the field of Fashion and Design, CFD aims to become the choice destination for Fashion Education in the GCC and beyond, by providing all of their students with tutelage from exceptional faculty, access to state of the art facilities, international and regional exposure through industry collaborations and interaction with designers and most importantly, a safe and supportive environment.
The College of Fashion & Design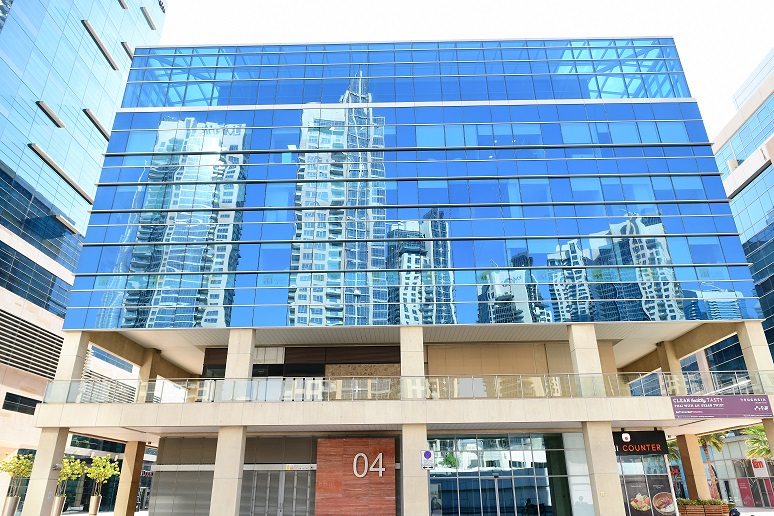 Offering Bachelor courses in Fashion Design (teaching garment construction, textiles, draping and computer aided design, to name but a few check boxes on the curriculum), Fashion Management and a Diploma in Fashion & Design, the CFD cuts into a new territory in the region.
CFD aims to pipeline sixty career pathways in fashion and design for its students and wants to integrate students into jobs and uncover the right place for them while they study.
Bachelor in Fashion Design
A career in Fashion Design requires creative individuals that possess both the skills in design and pattern making as well as a solid background in business concepts. Students obtain an understanding of textiles, garment construction, designing, quality control, and apparel merchandising. Students also learn how to apply marketing, accounting, financial and other business concepts necessary for the decision-making they will encounter in their future careers.
The 4-year program develops the students into a creative and innovative person in fashion design who is well-prepared to work within all design aspects of the industry. At the end of the program, students demonstrate the knowledge and preparation they need to mature into successful, creative managers or start their own fashion label.
Bachelor in Fashion Business Management
The Fashion industry requires dedicated individuals that possess a variety of managerial skills to administer a business from a start-up stage to a fully developed business model. In this program, students obtain an understanding of textiles, garment construction, designing, quality control, and apparel merchandising, in addition to learning how to apply marketing, accounting, financial and other business concepts necessary for the decision-making they will encounter in their future careers.
The 4-year program creates the complete management profile of a proficient person in fashion who is well-prepared to work within all aspects of the industry. At the end of the program students demonstrate the knowledge and preparation they need to mature into successful, creative managers or manage their own fashion label.
Diploma in Fashion & Design
The Diploma in Fashion Design is a 2-year curriculum which is designed to equip students with a broad-based exposure to all aspects of fashion. The Lower Division Study curriculum encourages the integration of students' anticipated careers within larger, more encompassing and multiple contexts.
The Diploma Program creates a proficient person in fashion, someone who is ready to work within realms of the fashion industry at the entry level. At the end of the program students demonstrate the knowledge and preparation they need to mature into a creative individual.
Opportunities After Graduation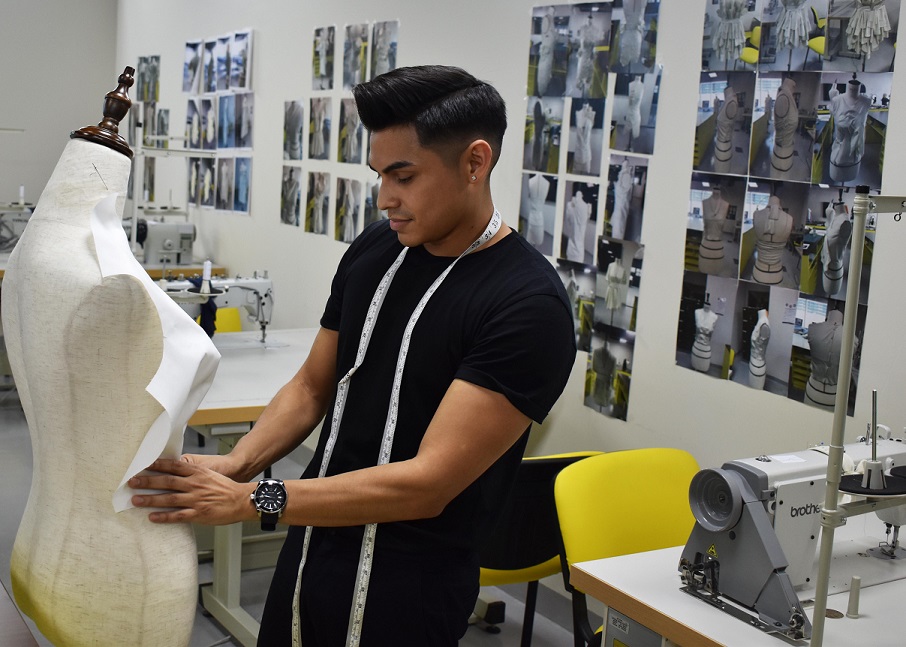 Getting your degree in fashion can put you on a path towards a high-flying career in one of the business world's most exciting and dynamic sectors.
It's no surprise that fashion marketing and retail management courses are rising in popularity each year, and with the right amount of experience, you might be surprised at just how many different career options are open to you. Take a look at some of the roles that you could step into after graduation.
Fashion Designer
The dream job for many young men and women throughout the world, the opportunity to design clothes is a creative, rewarding and highly paid job. Being so sought after though, becoming a designer is very competitive. It is imperative then, that you take any chance for advancement that you can, including applying to study at CFD.
Vendor Analyst
Fashion retailers can only sustain their competitive advantage when they are able to extract the highest quality materials at the lowest possible costs. Vendor analysts for high fashion brands use their analysis skills and business expertise to choose the best suppliers for their products.
E-Commerce Entrepreneur
With the right wealth of experience and know-how, you can launch your own fashion business online. Self-made entrepreneurs are dominating the fashion industry, and it seems that with the success of online start-ups like Rent the Runway, e-tailing is here to stay.
Career Development
Career support services will be provided to educate, prepare and assist students as they pursue career development & job search process, and will be available throughout the year. This department will establish industry relations, industry advisory board and serve as a place for employers to advertise job openings and for students to access this information.
The options and events through which this will happen are:
·         One to one career coaching/counselling
·         Career Development Inventories and Assessments
·         Preparing for the world of work
·         Group seminars on career and work readiness topics
·         Industry/Internship Connectivity
Facilities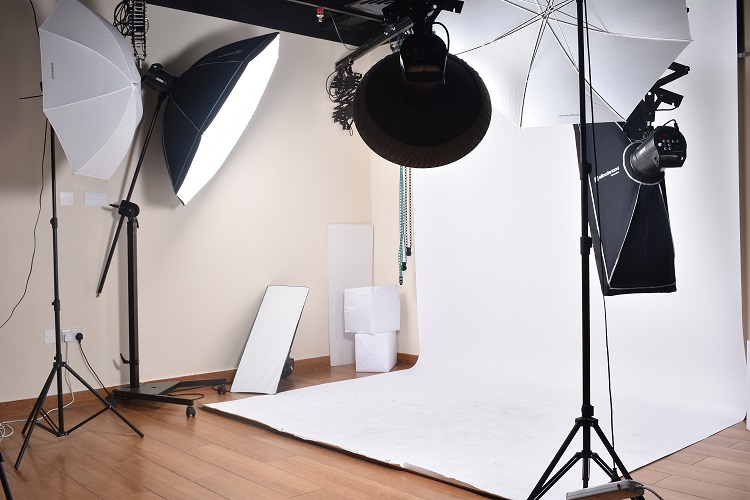 In the world of fashion, resources can be paramount. Luckily, CFD comes equipped with some of the most complete and up-to-date facilities available.
The Computer Lab
This fully-equipped lab provides the opportunity for students to explore and learn graphics and digital techniques to present and interpret design ideas. It consists of a variety of services to support CFD's teaching and learning needs related to computing in fashion design and fashion business management.
As an integral part of the Academic programs, students will develop expertise in the use of relevant software used in the fashion industry. Advanced support for media and design editing, scanners and printing are also available.
Fashion Lab
The Fashion Lab contains industrial sewing machines, cutting tables and modern ironing tables to enable students to learn the fundamentals of pattern making and stitching.
Expert demonstrations combined with hands-on lab hours provide the necessary guidance and practice needed to master the skills of the fashion trade.
Innovation Lab
CFD is proud to provide state-of-the-art technology to enhance the creative designs of the students. A laser cutting and engraving machine along with a 3D printer challenge the students to incorporate the latest technology into their designs.
A computerized embroidery machine creates beautiful embellishments on garments and accessories.
Photography Lab
The CFD Photography lab contains professional lighting, various backdrops and specialized Nikon cameras to create professional quality photo shoots. Students learn the best techniques for fashion photography within our curriculum.
CFD is happy to support emerging designers by offering them the use of the photography lab to create their look books and photo shoots.
The Library
The CFD library contains an extensive collection of Fashion and Business books, magazines, and films as well as access to three comprehensive databases of online resources.
Our full-time librarian is always available to assist faculty and students with their research requirements.
Embarking on a Fashion Career
Getting any role, especially a dream role, in the world of fashion is competitive and challenging. It is imperative, therefore, that any possible advantage be taken when attempting to enter the industry.
Living and studying in a society in which the fashion industry is poised to rocket, with thousands of employment options begging to be filled is an opportunity fashionistas cannot afford to miss out on. Couple that with a prime education at a state-of-the-art college, the only one in the region focused on fashion, and it soon becomes clear why you should apply to the College of Fashion & Design as soon as possible.
Contact CFD now for more information on how you could find yourself in Dubai very soon.