Singapore offers many distinct advantages over studying in Europe, North America or Australia.
Choosing a destination to study abroad may be more challenging than ever. With so many countries offering an excellent education, the decision can often be more based on affordability, safety and cultural interest.
Singapore, therefore, should be a prime consideration for any prospective international student.
To find out more about studying in Singapore and the programmes that the Singapore Institute of Management can offer, please contact them via the form below.
Life in Singapore
Singapore is a cultural hub of Southeast Asia, with excellent transport links to Malaysia, Thailand, Vietnam, China, India, South Korea, Japan and even Australia. In part due to its location and multicultural history, Singapore also has stunningly beautiful architecture, great food and a thriving nightlife.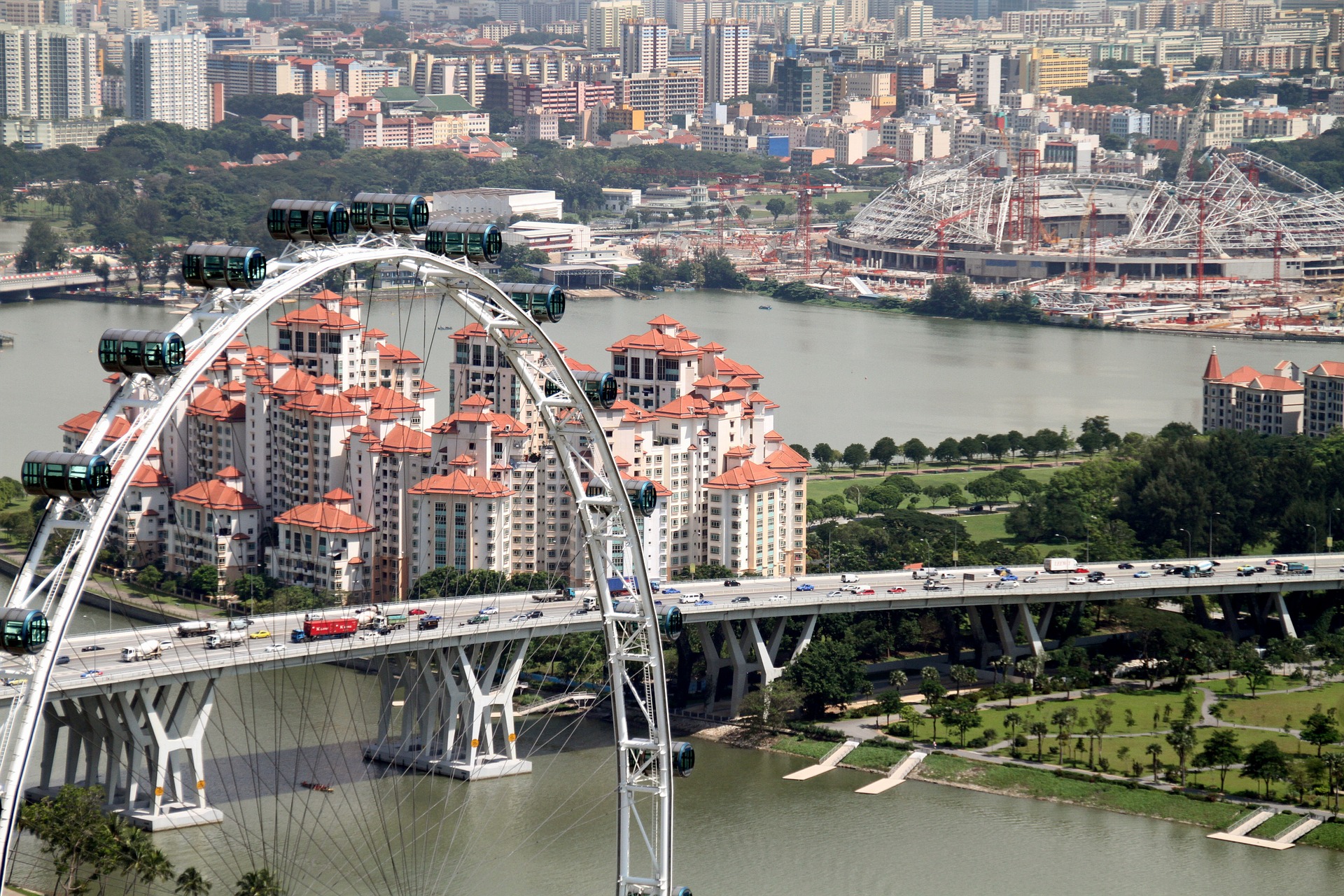 Singapore
The robust Singapore economy drives thousands of global professionals to its shore each year. A major financial hub in the Asia Pacific region, Singapore has long earned a reputation as one of the world's leading economies. In 2017, Singapore was ranked as the world's second most open economy by the Heritage Foundation's Index of Economic Freedom. Singapore is also one of the safest places in the world.
However, when choosing for a place to study, the most important thing is the degree you end up with. Luckily, the Singapore Institute of Management is partnered with universities from Australia, Europe, the United Kingdom and the United States, so you can not only enjoy all the sights, sounds and tastes of Southeast Asia (which are far more affordable than those in Australia, the UK or US), but also earn a degree that will be respected the world round.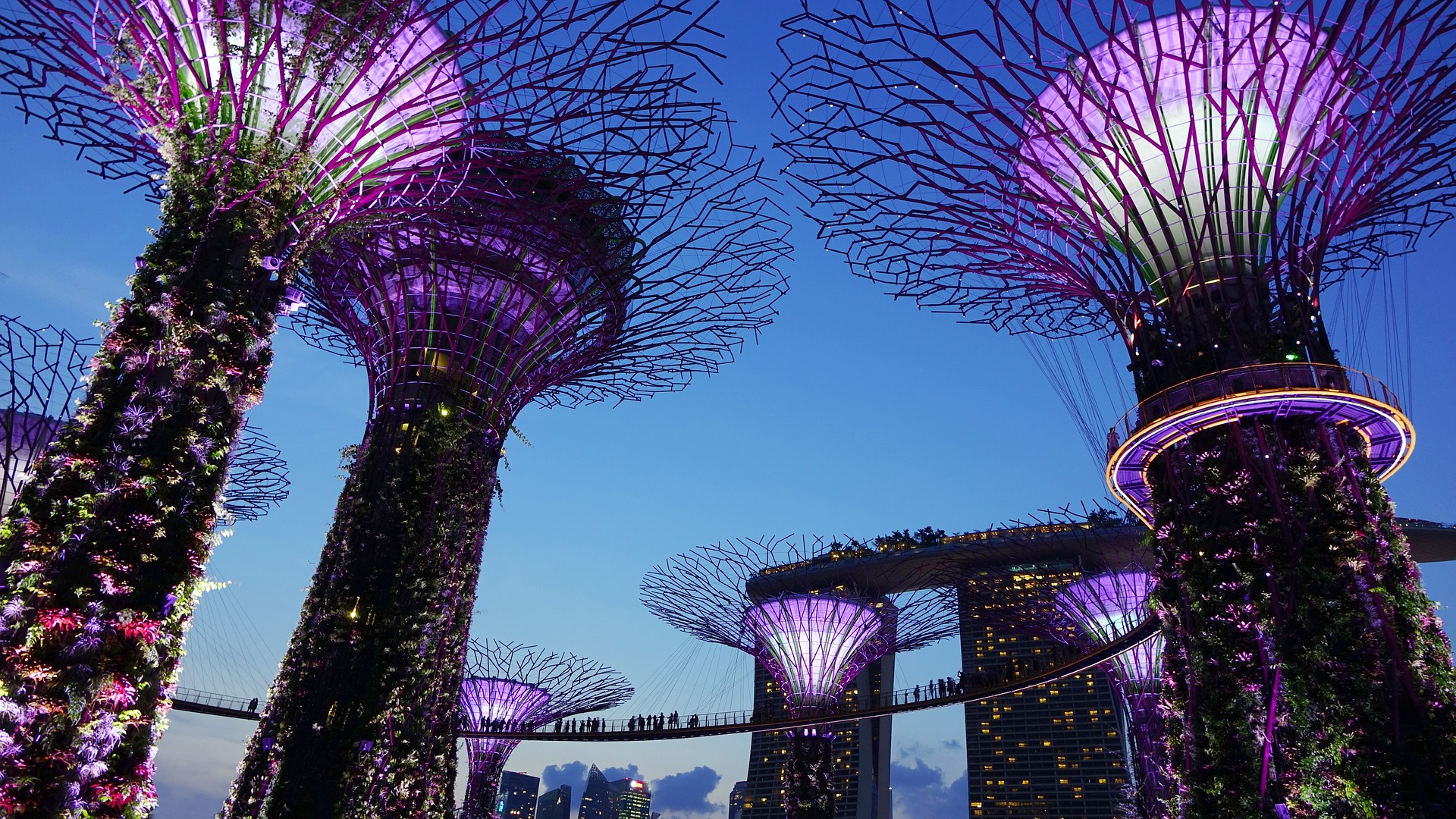 Gardens by the Bay
Studying in Singapore
Singapore Institute of Management (SIM) is the one of the largest private education institutes in Singapore. SIM is home to over 17,000 students annually, among which, 20% are international students from 40 countries.
SIM offers over 80 academic programmes ranging from foundation-level to bachelor and postgraduate degrees. Fusing Asian practices with international perspectives for a truly global outlook, their programmes will enable you to gain from the best of all worlds. On top of that, student life at SIM is colorful and dynamic due to project 1095. The project aims to equip students with soft skills with clubs activities and exchange programs.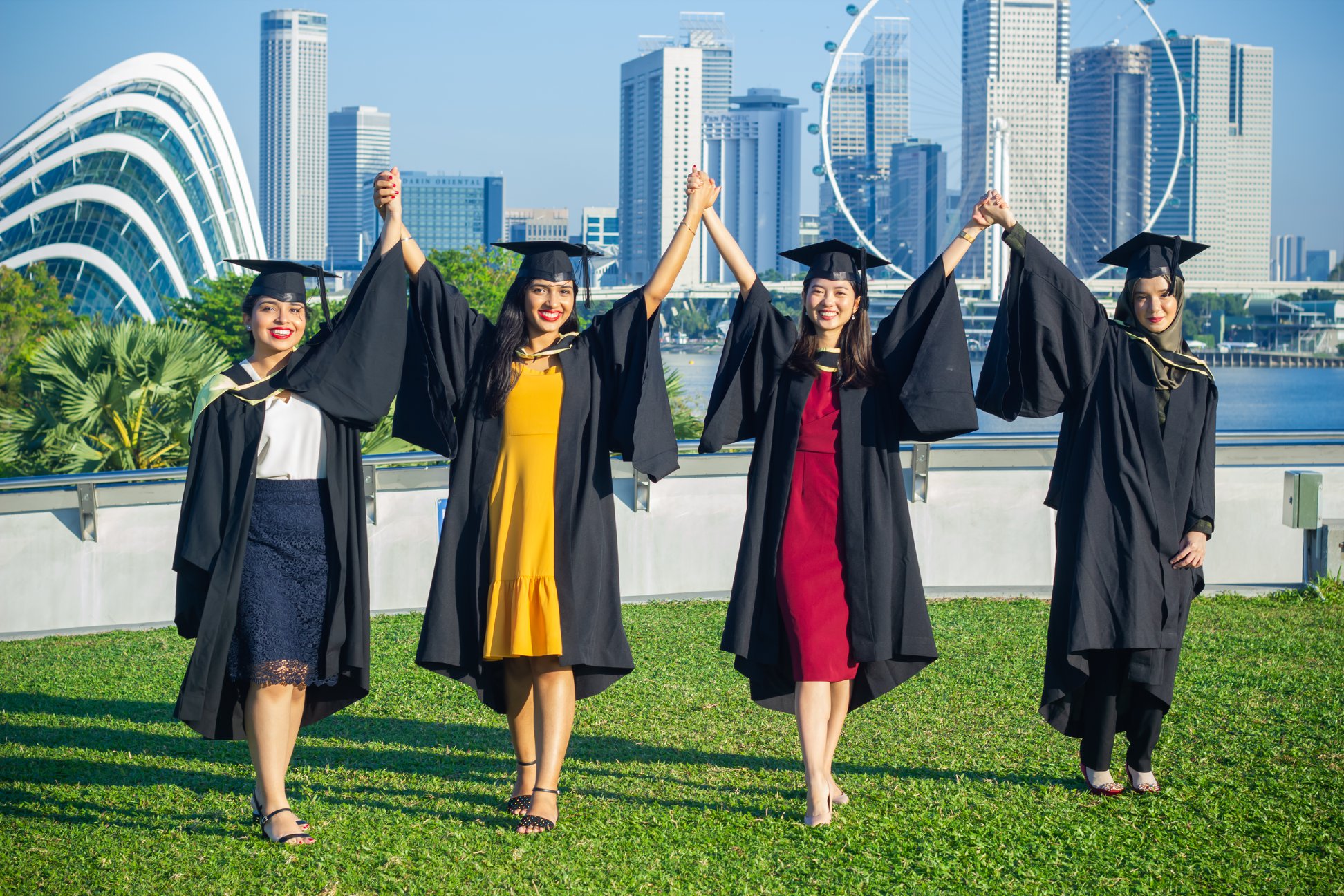 Alumni of SIM-University of London, including Dupinderjeet Kaur
Singapore Institute of Management has partnerships with prestigious universities all over the world and we would like to highlight three of them here:
These degree programmes are delivered completely in Singapore. With a shorter time frame and less expensive costs, you now have a more economical and safe solution to continue with your study journey.
United Kingdom
The University of London is one of the top-ranked universities in the world. However, there are immense obstacles to studying in London, not least of which are the costs. Studying at the Singapore Institute of Management means that you can get a world-class degree at a more affordable rate (while getting to enjoy the more pleasant weather that Singapore provides).
Sam Yong, a SIM-University of London alumnus awarded with first-class honours, believes his experience here, including internships and as part of the Student Council, set him up for his career in Data Operations.
"These were the best parts of my university life! In Council, I had the chance to work with different types of people and personalities, each of them brilliant in their own ways. I also had countless opportunities to speak in front of large audiences, which I believe is a crucial skill as a leader.
My internship experience gave me the much-needed insight into how start-ups operate and how to spot the ones with potential. This allowed me to make a more informed decision on the sort of companies that I would want to kick start my career with."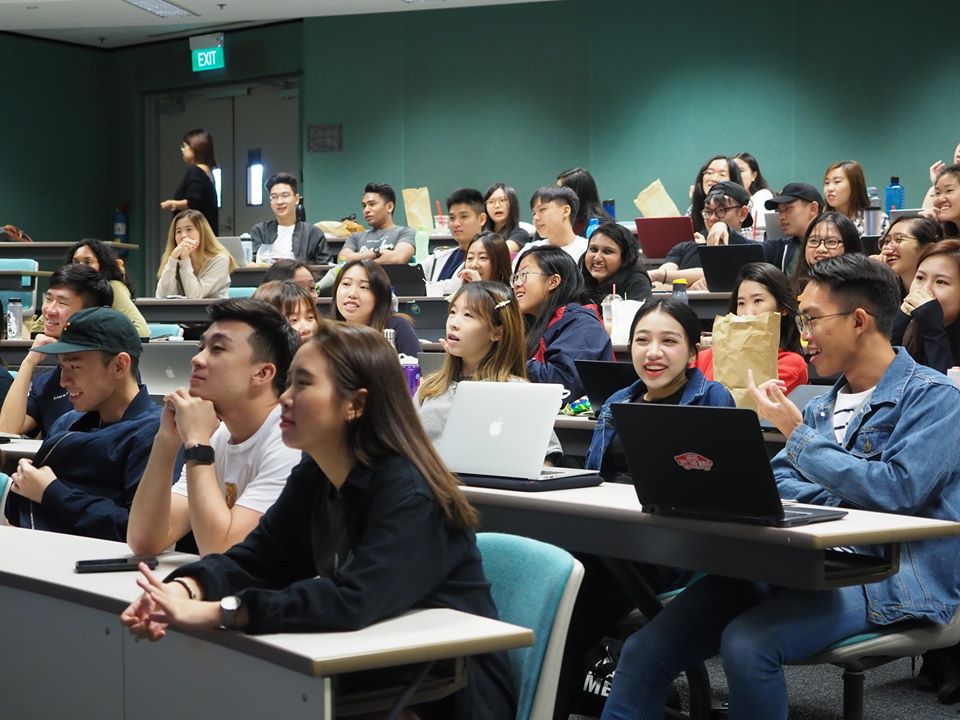 A class at the Singapore Institute of Management
SIM will celebrate the 35th anniversary of its partnership with the University of London in 2021. During that time, the list of programmes has grown to now include Accounting, Banking, Business, Business Analytics, Data Science, Digital Innovation, Economics, Finance, International Relations, Politics, Management, IT and Computing.
Australia
Australia has always been one of the hottest destinations for an overseas education. SIM's partnership with RMIT University, one of Australia's original educational institutions, means you can look forward to a more affordable education fee, as well as a wide-range of programmes in business and the arts and social sciences fields. RMIT has been ranked 5 stars by QS for excellence in higher education, as well as 21st best university in the world among universities less than 50 years old (QS Top 50 Under 50 index 2019).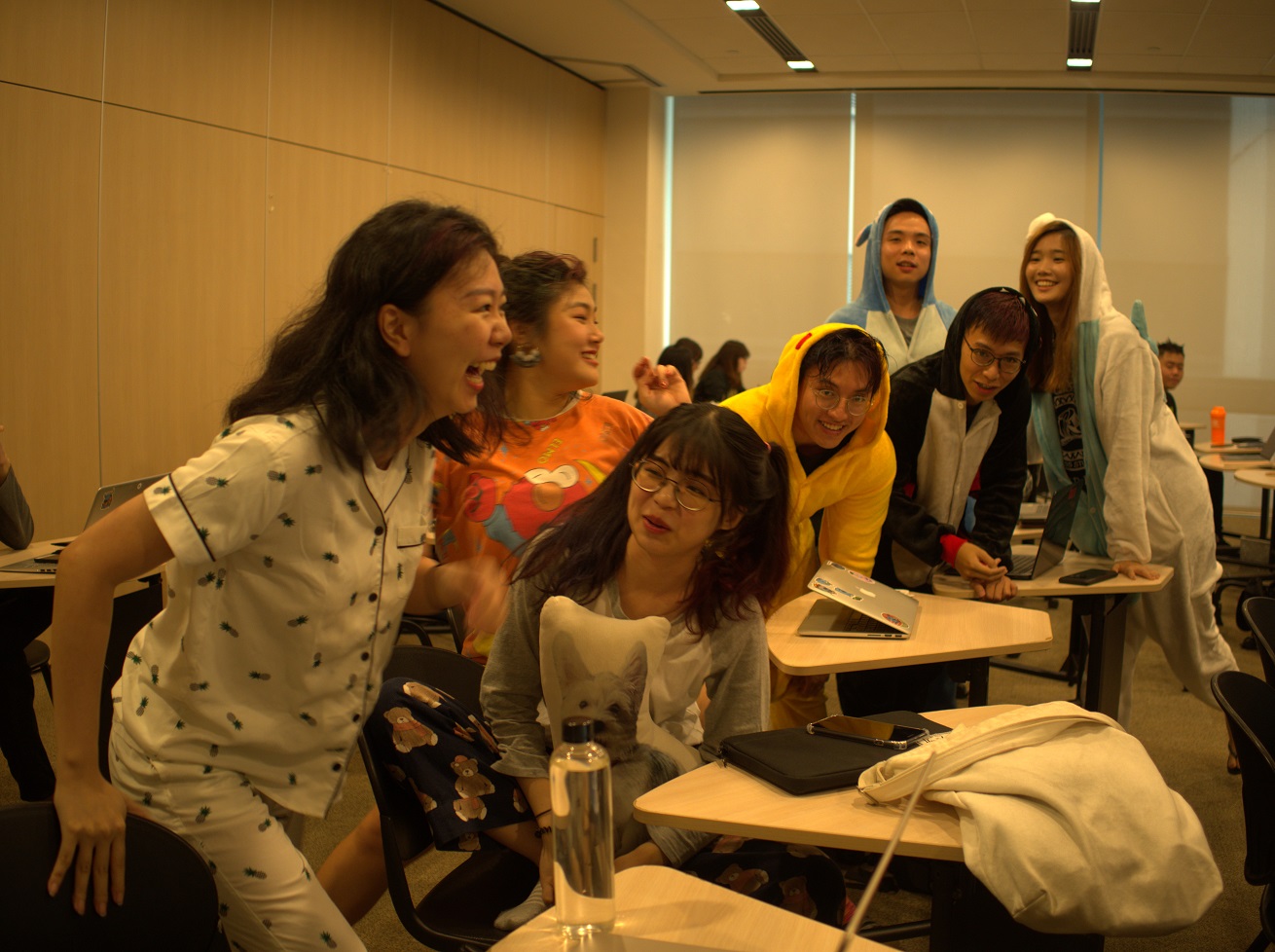 The University at Buffalo had Pajamas Day where students could express their individuality 
United States
The University at Buffalo (UB), the flagship campus of the State University of New York (SUNY), is one of the United States' leading public research universities. A member of the esteemed  Association of American Universities, the University at Buffalo ranked 31st among public universities in the 2019 U.S. News and World Report Best Colleges Rankings.
As with all of the Singapore Institute of Management's partnerships, studying a prestigious University at Buffalo degree while being able to enjoy all the delights of Singapore is a true honour.
--
For more information on the Singapore Institute of Management, or how you can study in Singapore, please contact them directly below.