St Paul's College is a small day and boarding secondary college situated in the rural township of Walla Walla, 35km north of Albury, Australia. With a rich, diverse and unique curriculum, shared by a community centred around Christ that values people, learning, love and compassion, the students of St Paul's experience a varied and wholesome upbringing.
If you are interested in applying to St Paul's College and would like to find out more, please fill in the form below to receive more information.
Rich, Open Country with Great People
St Paul's College is located on the northern outskirts of Walla Walla, known locally as 'Walla'. Nestled in the rolling hills of the south-west slopes of New South Wales, the township of Walla has approximately 700 residents. It is a growing rural community, steeped in history, supporting a significant manufacturing base and it provides a range of services to the local and wider community.
St Paul's College provides a boarding experience for its boys and girls, with single-sex facilities. Each boarding house has kitchen facilities, a Common Room, desktop computers, wireless internet and washing equipment. With its excellent boarding and great people, St. Paul's College becomes a family away from family.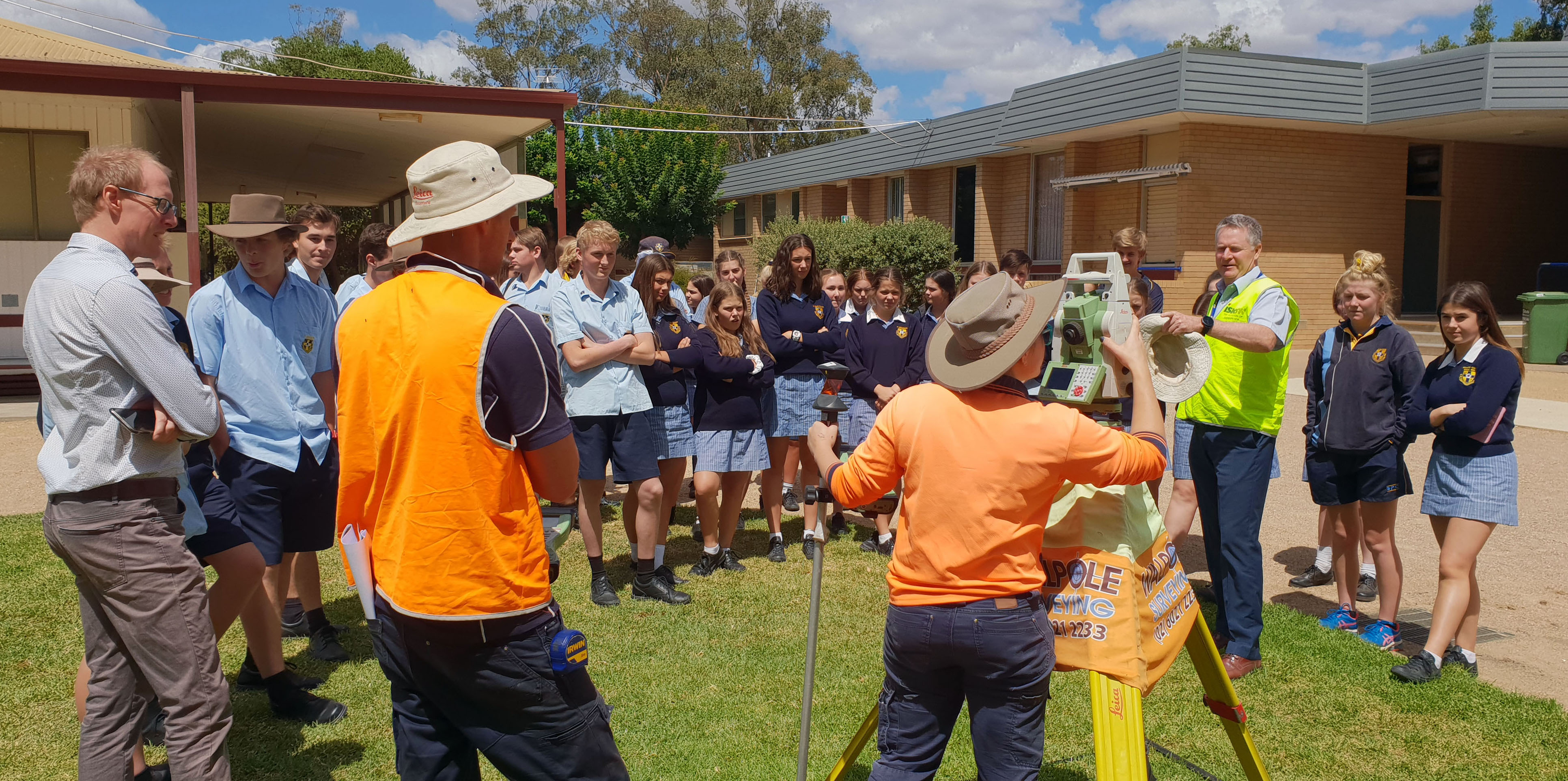 Learning to live in community is a vital skill, and research shows that residents develop close friendships and values, like resilience, tolerance and independence much earlier than those who are not given the same educational opportunities. Living at school offers many advantages. For example, time that may otherwise be allocated to travel can instead be better utilised, enabling residents to be fully engaged in their school work, sporting endeavours and other co-curricular activities. St Paul's residents have access to academic support from a selection of academic staff who are available throughout the day and the evenings.
St Paul's College also has extensive grounds with lots of large open space, meaning boarding students never feel boxed in. Away from the city, students are often drawn to the school for its country goodness. This space also provides the students with great sporting facilities, including AFL, soccer and rugby fields, as well as six hard court tennis courts. In addition, there are two basketball/netball courts and an indoor gym.
Unique and Wholesome Curriculum
In tune with the large, rural space that the college has to offer, St. Paul's has a curriculum that is concerned with the spiritual, social, academic and personal growth of students in a safe, supportive, challenging and authentically Christian environment.
Along with more typical topics, like English, Mathematics, Science, Religious Studies and Sports, St. Paul's College is quite unique in that it offers subjects such as Agriculture and Equine Studies (the study of horses).
It is rare that schools have Equine Studies as an area of specialisation, but that is what St. Paul's has had over the past 30 years. The focus is on equestrian pleasure sports rather than the racing or breeding industries. 
The Equine Centre is located alongside the main campus and it includes stables, yards and paddocks, tack rooms, dressage and jumping arenas, a round yard, a cross country training area and a horse truck for taking students to training days and competitions. Boarding students (and day students with special permission) agist their horses at school. College horses complete with saddlery are available for students who do not have their own horse.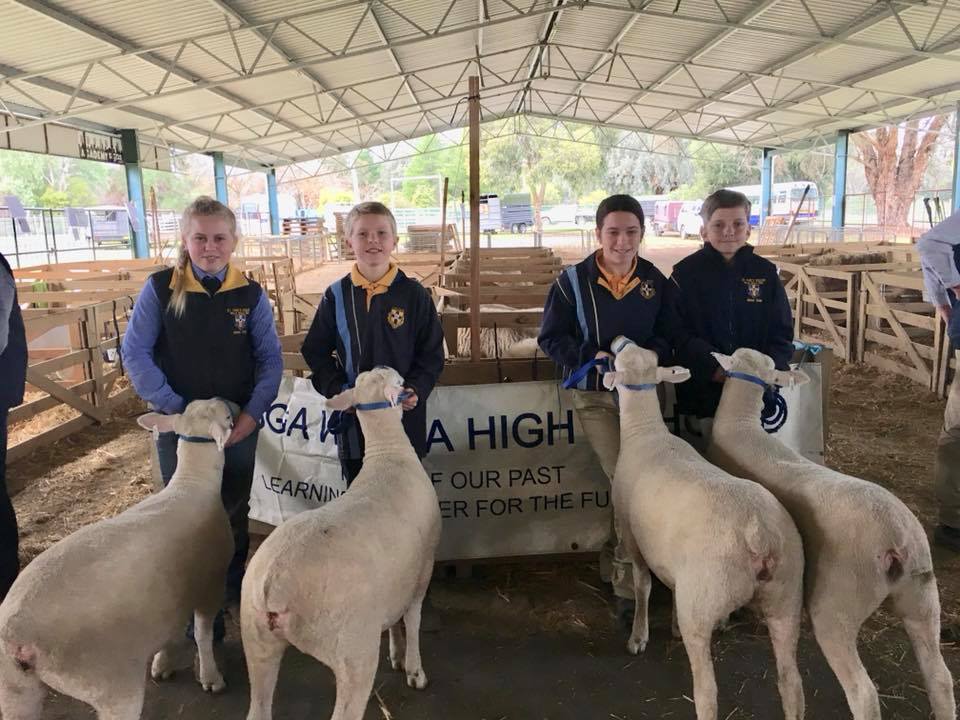 St. Paul's College is also innovative in the realm of agriculture. The school provides pathways for students who wish to equip themselves for a wide range of careers within the rural sector – whether working or managing a farm, or accessing post-secondary study or training that leads to careers such as marketing, agronomy, veterinary science or agricultural research.
Students' theoretical learning is supported by practical activities on the College's farms (totalling 92 hectares) that are used for livestock, cropping and pasture production. The White Suffolk stud provides experiences in the production of sheep and wool; the preparation and showing of sheep; and the techniques of modern studwork. The College also runs a small commercial herd of cows, along with steers that are prepared for showing and carcase competitions. Students are also exposed to many aspects of leading-edge technology through farm tours and conferences.
A Holistic Approach
St. Paul's College's staff always have the well-being of the student at the forefront of their minds. Those at the College have developed a holistic education that is academic, extracurricular, Christ-centred and wholesome. It is about making the child a better person, through emotional, thoughtful and academic development. This is the case for both local and international students.
St Paul's College began with a community wanting a Christian secondary school education for their children. St Paul's was established in the conviction that "unless the Lord builds the house, its builders labour in vain" (Psalm 127:1). This means that the gospel of Jesus Christ must inform all learning, teaching, human relationships and activities so that young people can be prepared for their fullest and best lives.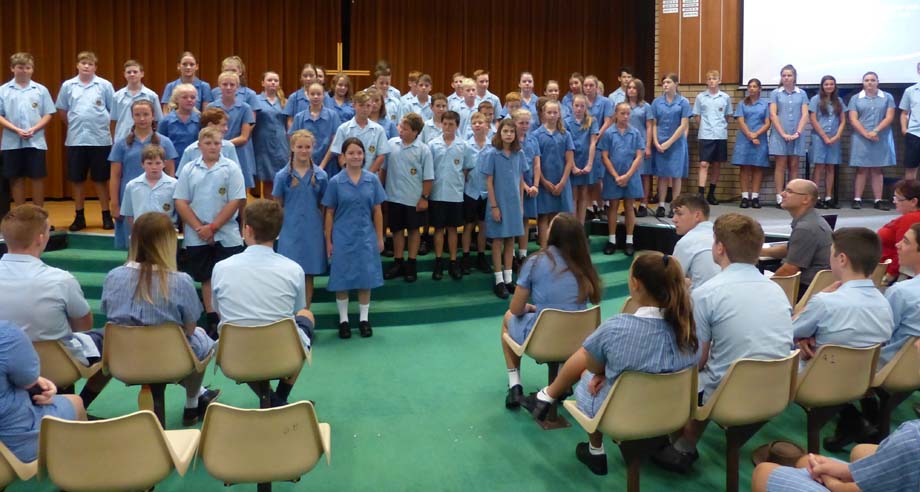 This vision continues today and is that of a Christ-centred community valuing people and learning, by promoting and nurturing the Christian faith; educating students in body, mind and soul; developing excellence in each child; actively demonstrating that each person has dignity and is of worth; and equipping students to be good citizens of St Paul's and their communities.
Whoever you are, whatever your story, you are welcome at St Paul's College.
If you are interested in applying to St Paul's College and would like to find out more, please fill in the form below to receive more information: