Utah is an expansive state in the western United States of America, defined by vast desert expanses, snow-capped mountain ranges (with first-rate ski resorts), astounding national parks and an accessible and popular capital: Salt Lake City.
Many choose to study in Utah for its diverse, beautiful landscapes, but many more also choose it for an exceptional education, especially at The University of Utah. The state's flagship university, located in Salt Lake City, has a very highly regarded English Language Institute, where students from the world over join to improve their language skills and enjoy the delights Utah has to offer.
So consider studying in Utah for some of the most natural beauty the United States can offer, endless opportunities for adventure and a first-rate English language education.
Explore Utah's Natural Beauty
The name 'Utah' is derived from the Utes, a Native American tribe, and it translates to 'people of the mountains', so it makes sense that so much of the Utah landscape is defined by sublime cliffs, valleys and mountain ranges. While southern Utah is more defined by its sandstone, red rock and deserts, northern Utah is dominated by pine forests and the snowy peaks of the Wasatch Mountains. Throughout the state are remnants of the Old West, ancient art and ruins, and occasionally the odd dinosaur bone or fossil.
Utah is renowned for its diverse and fascinating terrain, in which there is much to explore and enjoy. Ranging from thick pine forests, rocky trails to red rock mesas, canyons both narrow and wide, broad, dry deserts and ice covered mountains, Utah is both beautiful and full of opportunity for exploration. The mountain biking, camping, hiking and skiing are some of the best in the world, while there are also opportunities for fishing, hunting, mountaineering and snowboarding.
The United States has many known national parks, like Yellowstone and Yosemite, but Utah is home to an astounding five, known as 'The Mighty 5'. They are Zion, Bryce Canyon, Capitol Reef, Canyonlands and Arches.
Arches National Park is so named for its natural red sandstone arch structures; there are over 2000, ranging from 3 feet to 306 feet wide.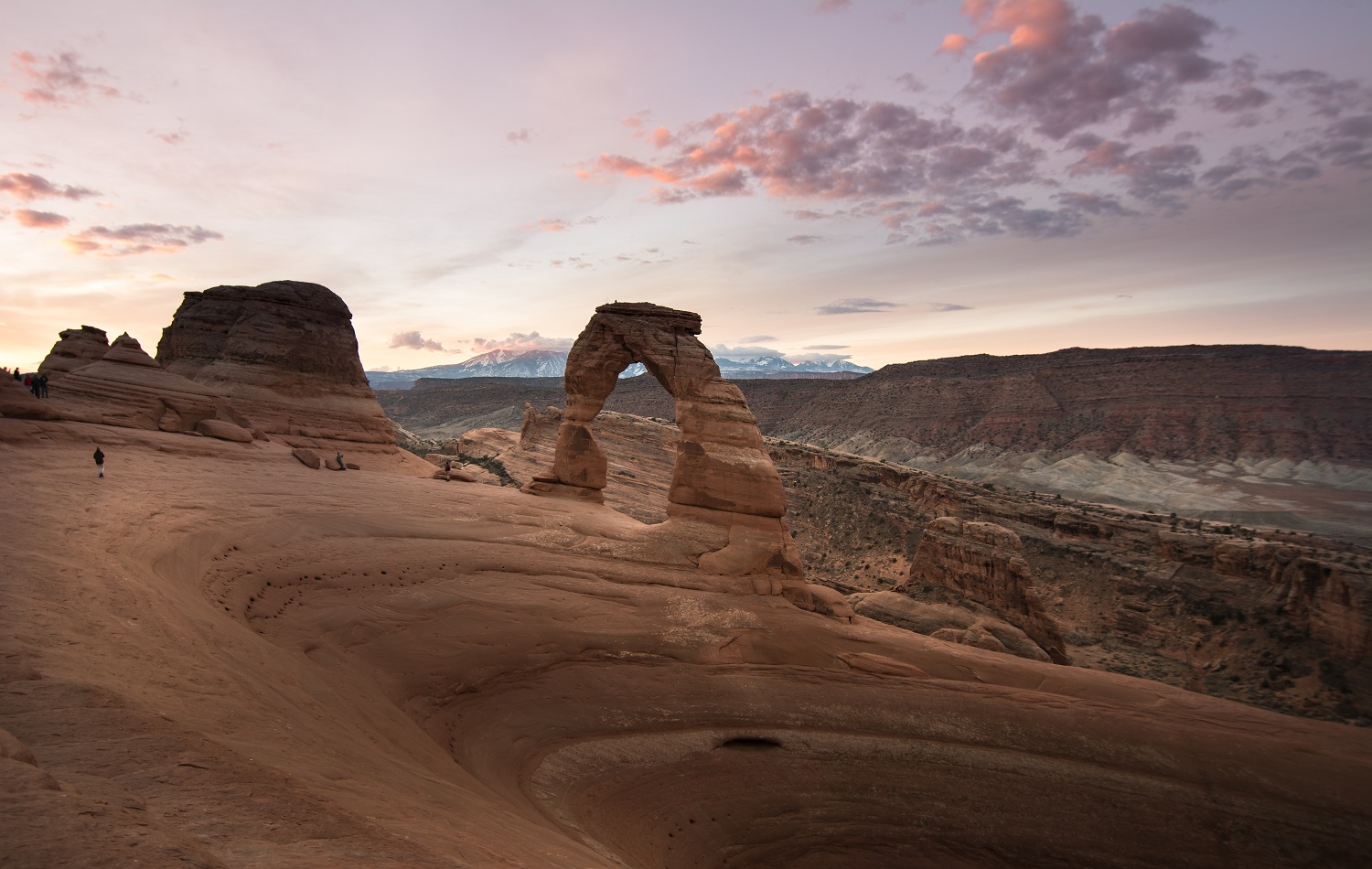 Arches National Park
Bryce Canyon is famous for its unique geology - distinctive red rock pillars called hoodoos that form bizarre formations. Especially fascinating are horseshoe-shaped natural amphitheaters.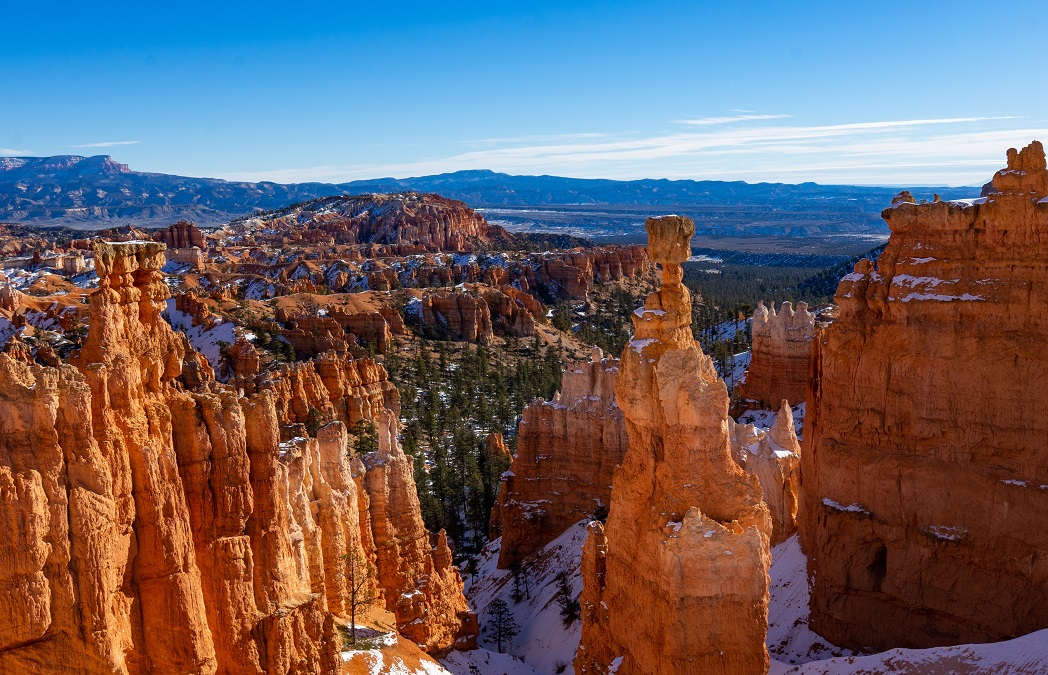 Bryce Canyon National Park
Canyonlands is replete with spires, buttes, arches, rivers and most appropriately of all, vast canyons. Each area of the park has its own feeling - some more remote leading to a feeling of imposing solitude, others richer and more full of life.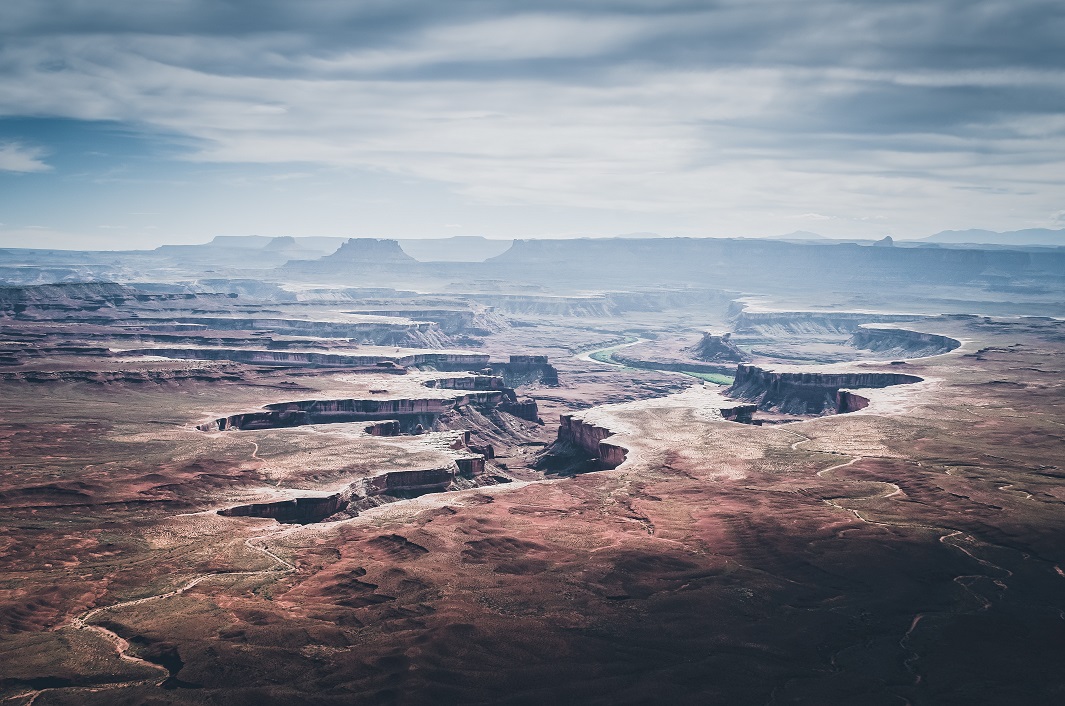 Canyonlands National Park
Capitol Reef National Park preserves the 100 mile long Waterpocket Fold, a wrinkle in the earth's crust known as a monocline, a green and historic geologic feature everyone should take the time to see.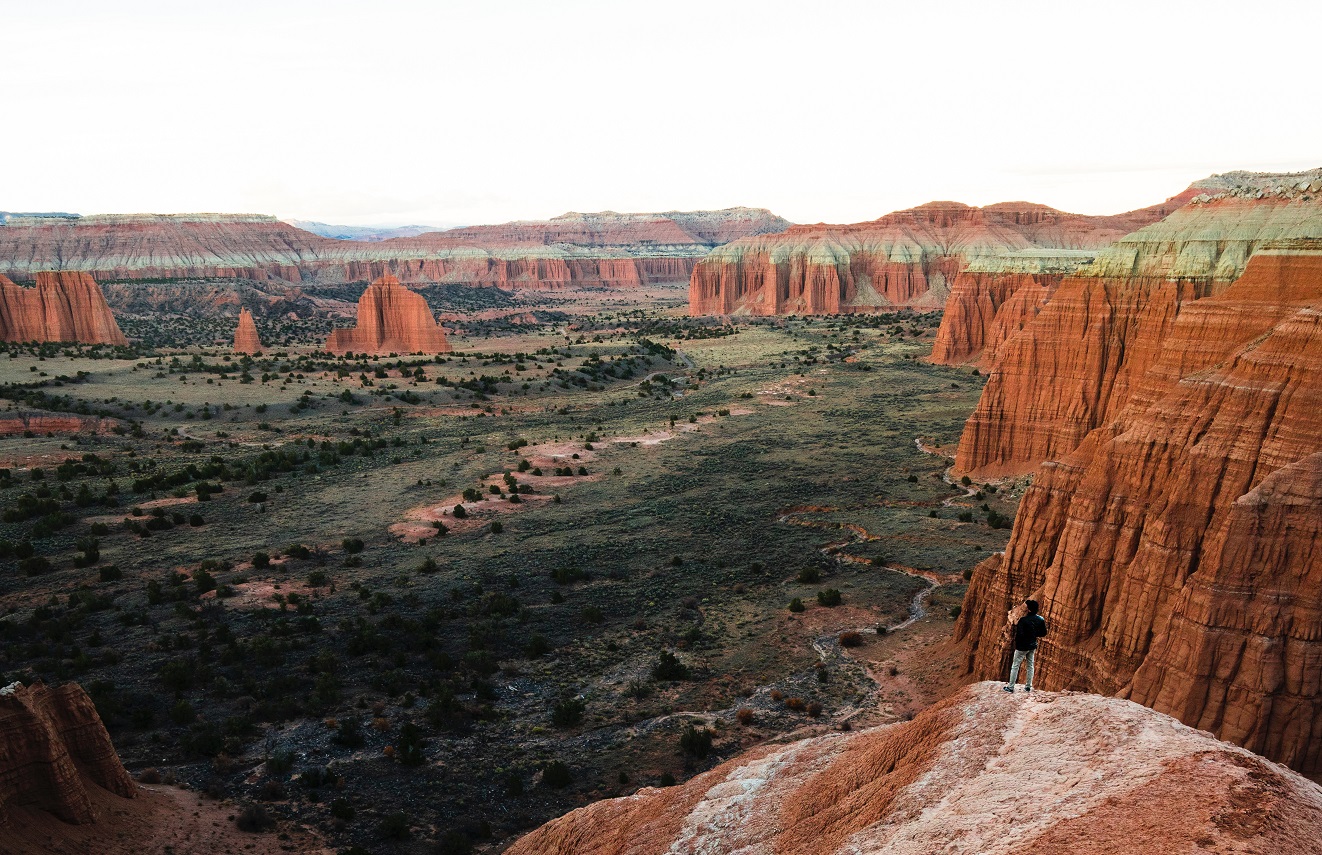 Capitol Reef National Park
The first visitors to Zion National Park initially explored the region looking for food but now, thousands of years later, millions of people visit Zion looking for spiritual nourishment among waterfalls, hanging gardens, valleys, cliffs, a petrified forest, desert swamp, springs and more.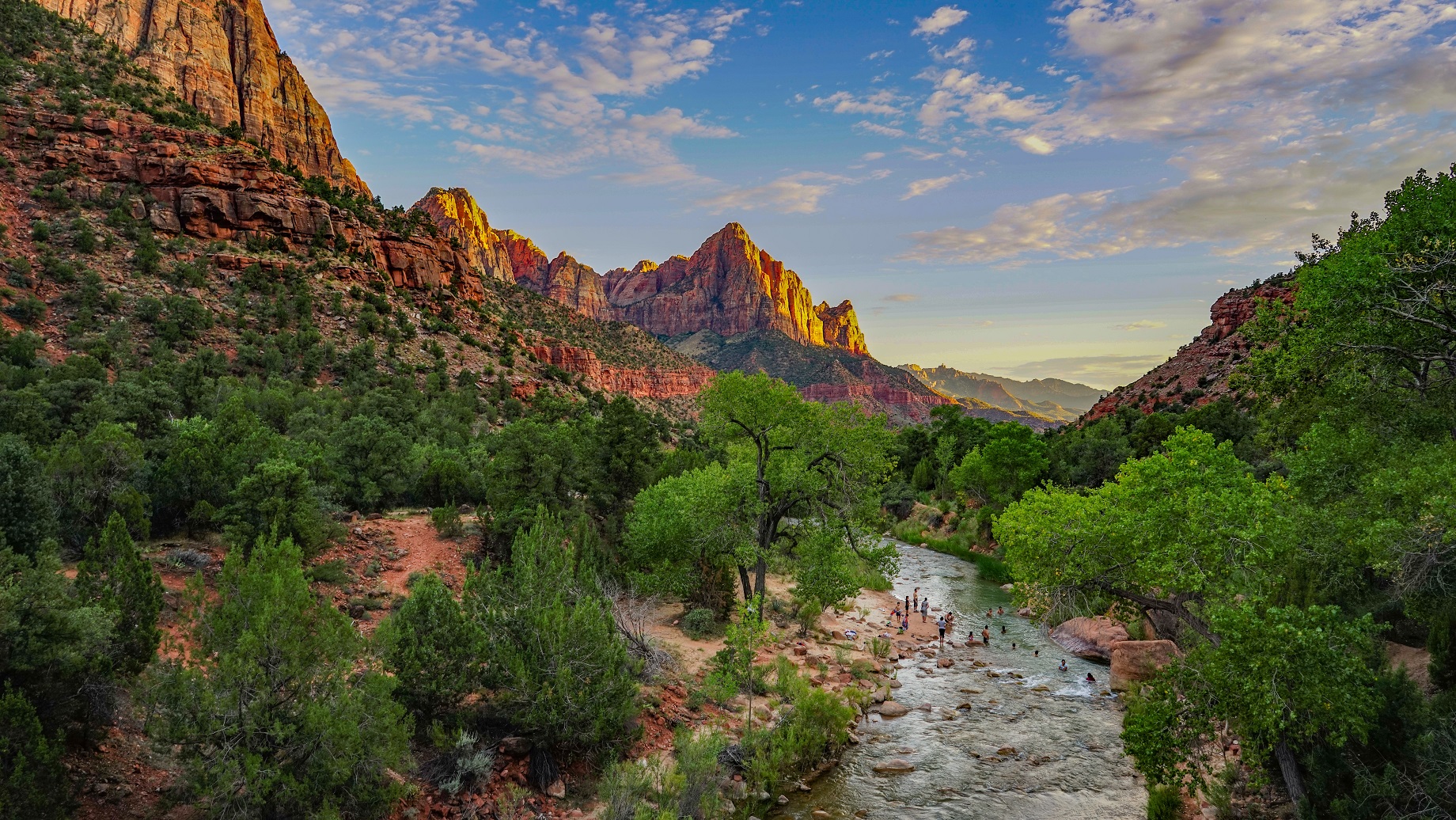 Zion National Park
Utah, despite its hot summers, is also well known for its winter activities, when snowfall is frequent. There are 13 major ski resorts throughout the state with many of the best located just outside of Salt Lake City. Utah's most famous resorts include Alta, Deer Valley and Park City (host of the Sundance Film Festival). Utah is home to the United States Ski Team and Salt Lake City hosted the Winter Olympics in 2002, so there are chances to try your hand at the ski jump, bobsleigh and speed skating too if you so wish.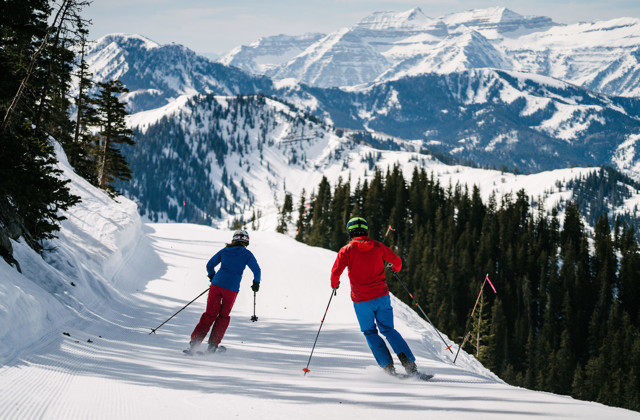 Ski Salt Lake
Salt Lake City - Modern, Diverse and Growing
Ranked by Forbes as one of the top 10 cities in America for business and careers, Salt Lake City stands out as progressive and vibrant.
The best thing about Salt Lake City is perhaps how much there is to do and experience. Now, lots of cities have plenty of things to do, but Salt Lake City in particular has just the right surroundings, people and is the perfect size to mean that you will never run out of things to do. It's an outdoorsy city, being so close to the Wasatch and Oquirrh Mountains and as mentioned previously, there are plenty of opportunities for hiking, skiing, biking, fishing, boating and more. But for those less adventurous, there is an excellent music scene in SLC, with a wide variety of genres and venues, as well as great food options around, particularly for sushi, Vietnamese, Greek and of course American.
Salt Lake City isn't as big as Los Angeles or New York, but there are still lots of good museums, an orchestra, ballet, parks - everything you would expect of a city. Its smaller size also comes with a great deal of benefits - it's incredibly clean, the people are more considerate and pleasant of one another than in a larger city and perhaps most importantly, Salt Lake City is a great deal more affordable than many other student destinations.
According to Numbeo, the average rental price for a one bed apartment outside the city center is $905.35, hundreds of dollars less than Seattle, Vancouver, Toronto, London, Auckland, Los Angeles, Sydney and Melbourne. This is also over half the cost of New York (!). Similarly, food, utilities, clothing and entertainment are all far more affordable and public transportation is included in tuition!
So often, international students miss out on great experiences as they inaccurately measure costs. New York is very tempting to study in, for example, but it is very easy to spend money there and deplete one's bank account. Salt Lake City remains a true American city experience, an exceptional one for those studying abroad in which money is unlikely to become such a problem.
If your interest in the state of Utah and the English Language Institute has been piqued, then fill in the form below to receive a brochure with more information!