Even before Covid-19, teachers had been learning how to integrate technology in the classroom to keep students engaged and make the most of cutting-edge resources. In 2020, the technology became the classroom… and everything changed.
Are you a teacher who struggled to make that transition? Or are you a bachelor degree student who believes that technology should be embedded in all learning and wants to help future students use it to solve tomorrow's greatest challenges?
Then now is the perfect time to explore an advanced degree in education. Instead of earning a general degree as an educator, there are specialized postgraduate courses that can help you fine-tune your tech skills as an instructor such as the Master of Science in Instructional Technology, Educators.
This finely targeted program run by the New York Institute of Technology (NYIT) on their Vancouver campus will show you how to design technology-integrated curriculum harnessing digital tools throughout each aspect of your teaching and academic evaluations.
With affordable tuition fees and an enviable lifestyle on the coast of Western Canada, this degree program fills up fast, so enter your details below to learn more about this internationally recognized course.
For personalised details on how you can study at NYIT-Vancouver and to learn about working opportunities, please fill in your details below.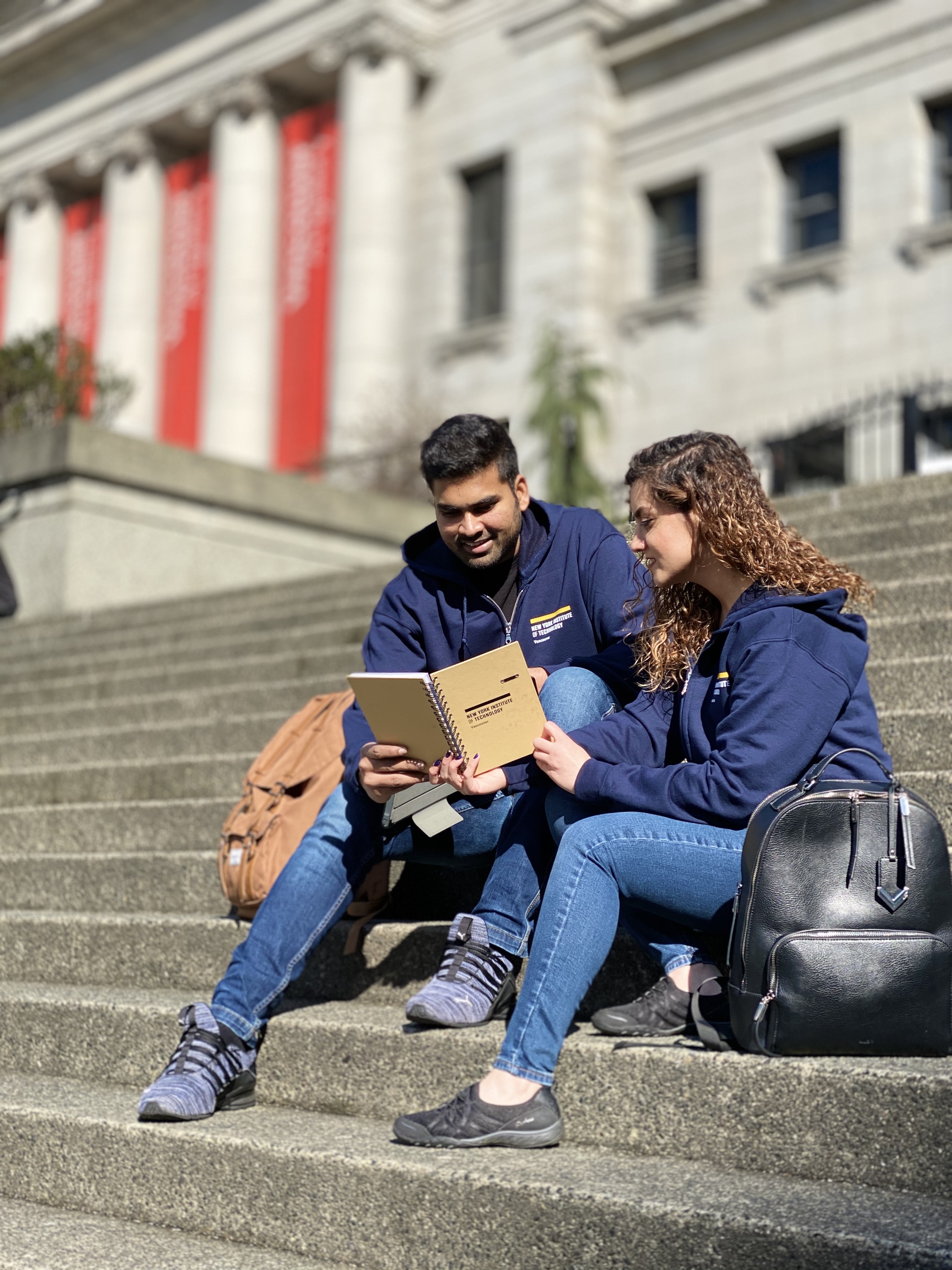 Earning an international degree in Canada
New York Institute of Technology's Vancouver campus is the ideal location for current and aspiring teachers and Instruction-focused Industry professionals who want to improve their skills in one of North America's most active tech cities.
Located in the east side of the city, the Broadway Tech campus reflects Vancouver's reputation as a leader of innovation, technology, and sustainability. This vibrant metropolitan area strikes the perfect balance between a bustling, modern hub for business and a playground for nature lovers and sports enthusiasts.
Being based in Vancouver, this master's program also will help you expand your professional network with educators and companies headquartered in Canada and around the world.
As an international university in Canada, New York Tech Vancouver prides itself on its academic leadership which is made up of globally-minded faculty and strategists. Their professors are well connected to the Ministry of Education and professional associations such as the British Columbia Teachers' Federation (BCTF), the International Society of Technology in Education (ISTE), and the British Columbia Technology Education Association (BCTEA).
With an impressive 11:1 student to faculty ratio, you'll receive personal attention while learning from world-class faculty who have decades of practical teaching and technology experience in and beyond Canada.
While studying in Vancouver, you'll also be part of the NYIT community which consists of international students from more than  35 countries, giving you ample opportunities to mix and mingle with students from many cultures and backgrounds. And with a global alumni community of over 107,000 professionals, your career options will extend far and wide.
In fact, the New York Institute of Technology Vancouver will connect you with industry leaders during your education via conferences, workshops, and seminars thanks to their community partnerships with local corporations, school districts, and other organizations.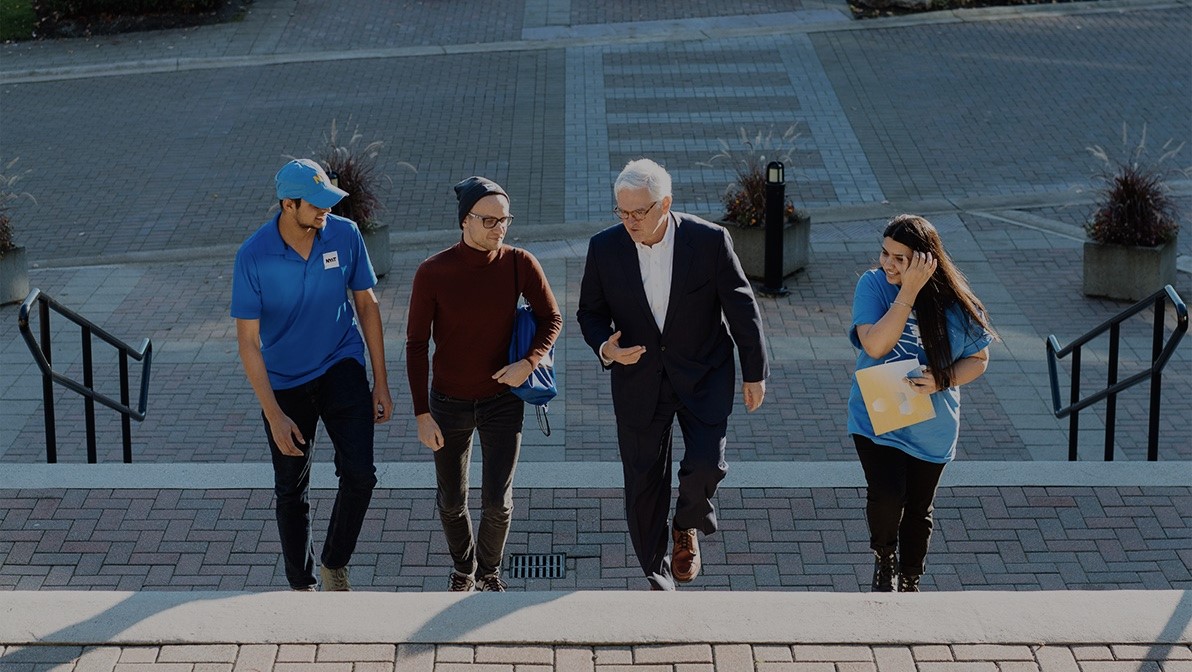 Learning how to use technology in the classroom
Teachers and professional trainers are expected to use technology in teaching today, but it doesn't always come easy. There's a big difference between a tech-friendly teacher and an expert in technology-led curriculum design. NYIT's Master in Instructional Technology (Educators) will teach you how to become both.
This fully accredited postgraduate degree program in Vancouver will help you to:
Learn modern educational theories and how to apply them in both virtual and in-person classrooms.
Design tech-mediated synchronous and asynchronous learning engagements.
Use multimedia technologies in synchronous and asynchronous teaching.
Assess the effectiveness of technology to support student learning.
Gain familiarization with the BC educational context and provincial curriculum.
By the time you graduate, you will become a master of choosing, using, and applying technology in your elementary and secondary school curricula or in a company's employee development programs. You will also gain the knowledge and leadership perspectives to guide longer-term strategies for technology adoption and implementation.
These newfound skills can be put into use while working in industry or at nursery schools, pre-kindergarten, and K-12 classrooms at middle schools, high schools or international schools around the world. The program content is suitable for all disciplines.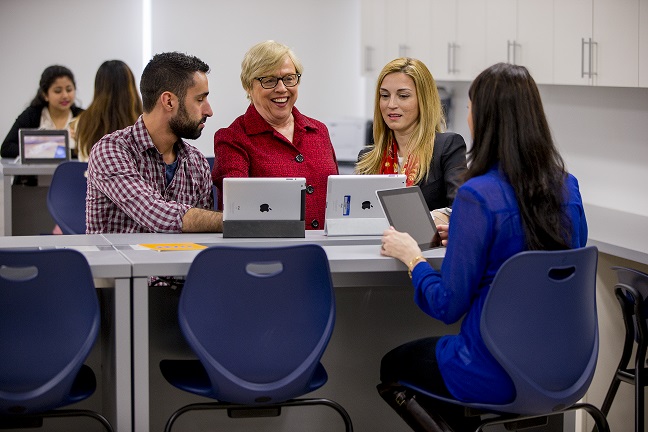 Boosting your career in education by specializing in technology
The Master in Instructional Technology (Educators) opens the door to many career opportunities - from teachers in K–12 schools, virtual schools, colleges or universities to technology leaders and trainers, staff developers, or curriculum designers.
A highly ranked and globally accredited course, this masters will prepare you for a career as a Head Teacher or Master Teacher at primary and secondary schools, or a Director of Studies at an educational institution.
New York Tech Vancouver graduates have also gone on to work in the Human Resources department of large multinational companies concentrating on employee professional development.
It's also a great prep course those planning to enrol on a teacher certification program or follow-up program for current certified teachers who are looking for an extra level of professionalization.
Additional jobs include:
Educational Technology Consultant
Curriculum Design and Development Expert
Multimedia Specialist
Corporate Trainer
Technology Mentor and Coach
Technology Lead Educator
Distance Education Specialist
You might choose to put your new digital literacy skills to use in the classroom, or help lead educational technology transformations at elementary schools, middle schools, high schools and even postsecondary institutions or companies.
Working as an international student in Canada
As an international student on a degree program in Canada, you can work off-campus for up to 20 hours a week, which can help you finance your education, get to know the locals, and fully experience what it's like to live and work in Canada.
Plus, after you graduate, you can apply for Canada's Post-Study Work Permit which is valid for a minimum of 8 months up to a maximum of 3 years. The Post-Graduation Work Permit Program (PGWPP) also helps graduates qualify for permanent residence in Canada.
Technology-focused courses in Canada for undergraduates, graduates and lifelong learners
New York Institute of Technology has a range of over 90 Master degree programs from our New York or Vancouver campus such as: 
From its East Coast home in New York to its trendy West Coast base in Vancouver, Canada and beyond to its locations in China and the UAE, the New York Institute of Technology offers technology-focused degrees and micro-credentials to over 9000 students worldwide. Learn more at https://www.nyit.edu/.