Angers has been considered an intellectual centre since the 1400s, so it makes sense that it continues to be a lively and promising university city today. 

Overlooking the river Maine, in Western France, Angers is an engaging western gateway to the Loire Valley. A city of art and history, Angers is perfect for strolling around, tonally gentle in part due to the banks of the Maine and Angers' many green spaces, including its central park, the Jardin du Mail. Peaceful when it wants to be, Angers can also be entertaining, cultural and educational as it pleases.

And within lies Université catholique de l'Ouest (UCO), one of France's pre-eminent universities and an inviting institution for international students from all around the world. We recently spoke with some South American students from UCO about their experiences, please read more here, but today we will be taking a closer look at the university's primary campus location, the city of Angers in western France.

Angers is where cultural tourism, the art of fine living and an exceptional educational experience blends together in perfect harmony, making it the perfect setting for an international student experience.

A Place Where Students Are Put First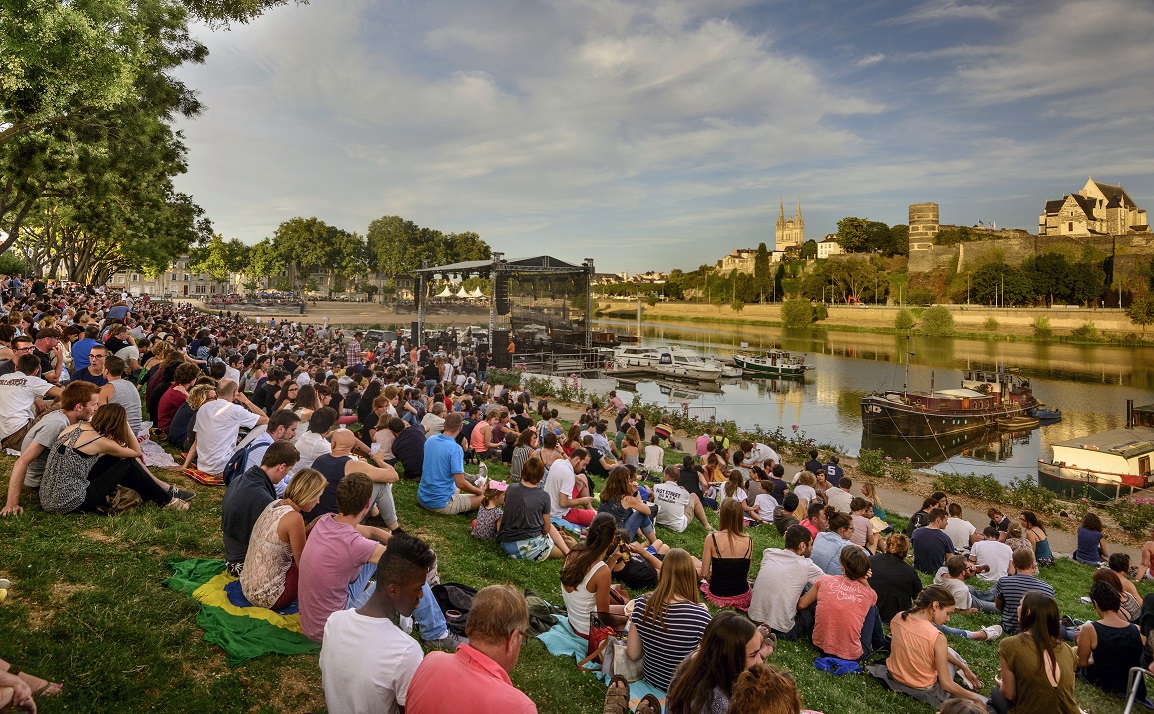 Angers welcomes international students with open arms- there is a drive and enthusiasm for creating special facilities, structures and events to help students feel right at home.

Nearly half of the population of Angers is under 30, which makes Angers a very dynamic city. It is one of the biggest student towns in France, with 40,000 students attending 18 higher education institutions. With so many students, a student community has really developed in the city, which can be felt by visitors to Angers. Culture and liveliness permeates the feeling of the place, which can be liberating and productive for students that choose Angers for their education.

Université catholique de l'Ouest in particular is home to 1650 students from 70 nations across the world, which allows all students to benefit from a forward-thinking multicultural environment. It is necessary in this steadily globalising world to be confronted with new ideas and ways of doing, seeing and thinking, which UCO amply provides.

Students come first at UCO, and if you choose to study there, your experience can be defined to your needs. Whether you want study in Angers to learn French, follow an exchange program, stay for a semester, year or full course, the university can provide you with everything you need: housing assistance, administrative support, tutoring, supervision and more. 

With so many potential skilled graduates too within Angers, education institutions share a close connection with employers, a phenomenal boon not just for future employment, but for finding work experience while students attend schools like Université catholique de l'Ouest. 

Cultural Opportunities Abound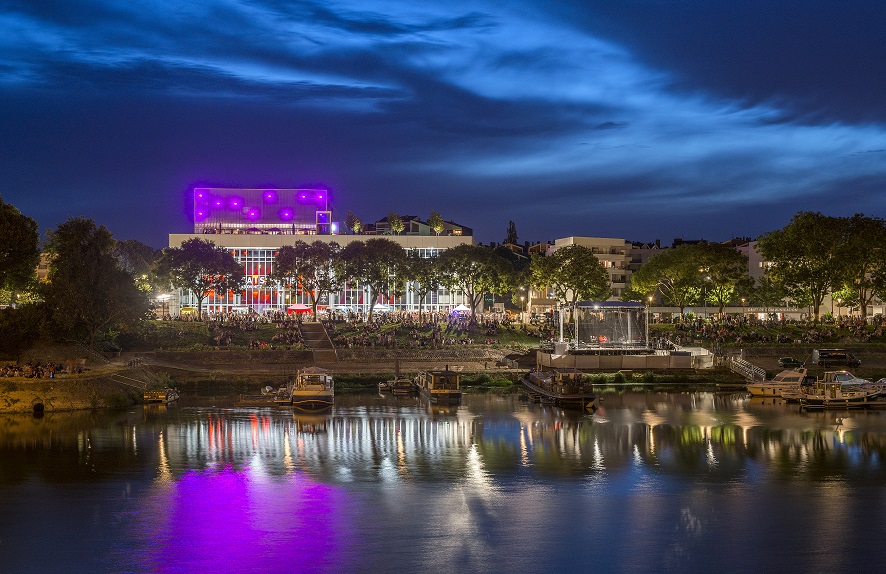 For being a fair-sized town, Angers also has a lot to offer in terms of entertainment and night-life. Angers is a town dedicated to cultural tourism. Angers has all the facilities that bigger cities have in terms of culture, sport and entertainment but without all the hustle and bustle.

Firstly, each year, the city of Angers offers all UCO students a Welcome Pack which allows them to discover the city's culture with 60 opportunities for discovery, including tickets to sporting and cultural events worth 270 euros, so make use of that if you can!

Angers has 60 gymnasiums and training rooms, six swimming pools, including the Aqua Vita Aquatic Center, one leisure park (Lac de Maine) and an ice rink, for the more sporting minded of you. And as one of the greenest cities in France, there is ample opportunity for getting outside, being healthy and exploring the great outdoors.

Angers has 9 libraries, 8 theaters and exhibitions, 24 cinemas, 3 theaters, 5 museums (in addition to the Château d'Angers) and 34 municipal and community recreation centers.

There are also multiple events and festivals held each year. Between July and August, the music festival Tempo Rives presents delightful sounds from around the world to while away your summers days.

In addition, Angers is home to the film festival Premiers Plans. Each year in January, a hundred young European directors compete to become part of a new wave of cinematic auteurs. 

And of course the banks of the river Loire are available to visit. You will fall in love with the landscapes of the riverbanks, the changing colours of the sky reflected in the water, which make it a real show at any time of the day. 

France's Famed Food and Drink

The city's old town supports a thriving cafe culture, thanks in part to the dynamic student presence, as well as some quite excellent restaurants. 

The main pedestrian strip runs along rue St. Laud. There you will find cafés such as Bar du Centre, as well as many bars. In the summertime, you can get on the top of Le Quai (a theater and art center along the Maine river) for a drink on the terrace and a very pleasant view to top it all off.

The wines of France are famously the best in the world, and Angers is at the heart of French wine country, the Val de Loire wine region, France's third largest AOC wine region which stretches from Sancerre to Nantes. So if you like to travel the wine routes, Angers and the surrounding area is for you!

Unwind and Admire the City's History

As France's greenest city, Angers' peaceful atmosphere extends into its city streets. The cobbled streets, medieval houses, cathedral and Gothic monuments will surely charm you as you stoll around the city.
Perhaps Angers' most recognisable sight is the chateau located in the old medieval center. This Chateau d'Angers is home to the largest medieval tapestry in the world and the oldest French tapestry that still exists, the Apocalypse Tapestry which depicts the Apocalypse from the Book of Revelation.

The Apocalypse Tapestry was commissioned by Louis I, the Duke of Anjou during the late 1370s. The tapestry's age and beauty is not so just to impress art students either. It was described by historian Jean Mesqui as "one of the masterpieces of French cultural heritage", and can be considered essential viewing for any student interested in France's history.

The moated château has seventeen towers that range from 130 to 190 feet (40 to 58 metres) and was built in 1230 by Louis IX on the site of other, previous castles; the fortress is an impressive defensive display.
There are plenty of monuments and places of interest scattered throughout Angers, including The Pincé Museum, with its many Classical artefacts and works of art, the All Saints Abbey, built in the 13th century which now houses The David d'Angers Gallery, and The Museum of Fine Arts, located in the Barrault residence, a late 15th century private home. 

There are plenty of other monuments to be discovered in the Doutre district, a maze of little streets. The old houses there are a sight to behold, with their wooden pitched roofs, alongside the charming manor houses with tuffeau stone facades.

There is also the Terra Botanica, where you can spend the day strolling around a plant-themed amusement park, surrounded by exotic trees and flowers, exploring and adventuring to your heart's content.

Phenomenal Location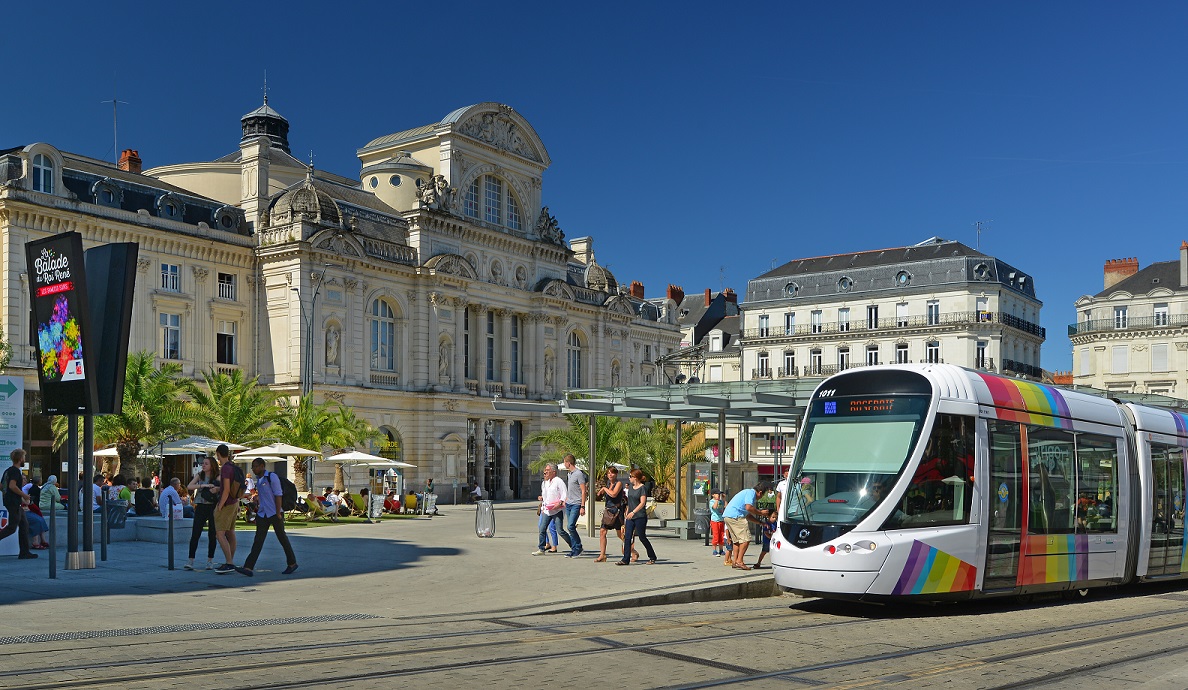 Angers is well located between Paris, Nantes, the Loire valley (an exceptionally beautiful part of France that attracts visitors for its architecture, its food and its wine), the Atlantic coast, Brittany and Normandy. While Angers has more than enough to offer students, it is natural that you will want to explore as much of France as you can. There is arguably no better situated institution in France for this than UCO.

And of course, Europe at large is well connected and there are ample opportunities to travel to places such as London, Amsterdam or Rome. Flights are short enough that you can spend a weekend in any of these marvellous places, or perhaps a week or two if you have some free time during your course.

UCO's Other Campus Locations

While Angers is Université catholique de l'Ouest's primary campus location, the university covers seven campuses in total: Angers; Vannes; Guingamp; Laval; Papeete; La Réunion and Nantes. Each offers its own unique experience, French at its core, and dependent on your preferred course type and style. 

For more information about each of these campuses, and to find out more about Angers and the Université catholique de l'Ouest, contact Clément Bedouet ([email protected]). Clément works for UCO and looks to help students find course, location and visa information. He can help you set up your journey and provide you with what you need to enjoy a spectacular and fruitful French education.