Norway is a safe haven for those seeking fresh perspectives and want to break into the world of business.
Norway is a country renowned for its high standard of living, strong economy, equal society, natural beauty and numerous job opportunities, which all dovetail into it being a country of bright prospects for potential business people.
But most important of all, it is home to one of the world's leading business schools, BI Norwegian Business School. With Triple Crown accreditation, a global network of academic institutions and business partners, and a defined development path to employment, students at BI Norwegian Business School (known as BI) are able to not only earn a respected degree, but also access a world that may otherwise have been impossible.
BI Norwegian Business School accepts a wide range of students from diverse educational   backgrounds. If you wish to develop your business acumen and prepare yourself for a successful career, get in touch with BI directly via the form below.
An Education That is Respected All Over the World
BI Norwegian Business School is among the top 1% of business schools in the world to earn Triple Crown accreditation. This recognition is nothing to be scoffed at as it leads to a great amount of international respect for successful graduates - important when finding a job after graduation. 
BI has also been ranked by the Financial Times as Norway's best business school for the fifth time in a row, while its Master of Science in Business was recently included on The Economist's list of 40 best 'Masters in Management' programmes in the world. 
A Diverse Programme Offering
Yet despite being a business school, BI's students are not simply all 'business students', with applications accepted from a wide variety of educational backgrounds, including Science, Technology, Engineering and Mathematics.
BI offers a wide variety of courses and programmes with particular specialisations, which includes bachelor and master degrees, as well as PhDs and an International Summer Programme. 
Many of BI's academic programmes provide the option of specification, meaning you can earn just the experience you desire. For example, as part of their Business Analytics masters programme, you can choose to take on an internship or complete a consultancy project. You can also choose to join the QTEM Masters Network or complete the second year of the master's course abroad, either in your home country or somewhere else entirely, thereby garnering even further international experience.
We recently spoke with Juan Manuel Ruiz Acosta, who after completing his bachelor's degree in Business Administration at ITAM in Mexico City, studied BI's Business Analytics master programme.
He chose this course as it "combines a set of knowledge and skills that blends data science with business subjects. It places a strong emphasis on the application of knowledge and it offers you the flexibility to personalize your degree with internships, exchange programs, and certifications."
Mexico's ITAM is one of BI's partner institutions, of which there is an extensive list. These institutions make up BI's global network, extending its reach and influence throughout the globe and making it easier to embark on a student exchange, if you like. What's more is applicants to BI's master's programmes from partner institutions do not have to take the GMAT Exam (!).
Choosing to Study in Norway
Choosing to study in a new country is an incredibly exciting experience, but it can also be a little intimidating. Thankfully, BI provides its students with an exceptional support network. As well as its clubs and societies, there are many events planned by both BI and the students' union, BISO, ranging from career fairs to parties and sightseeing.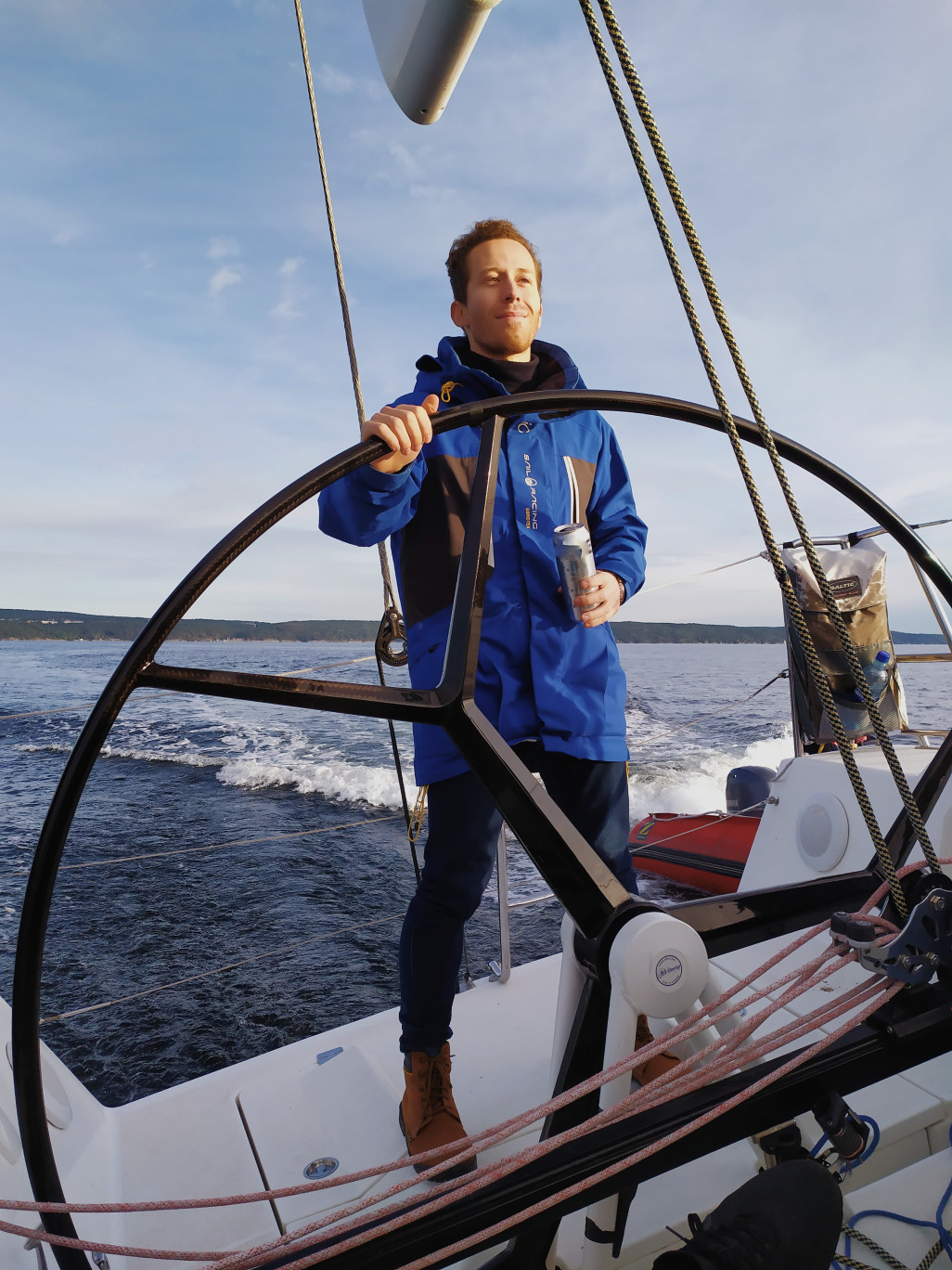 Juan enjoying the benefits of the BI Sailing Team
Juan chose to study in Norway, "after reading about its high standard of living, gender equality, stable economy, attractive job market, low levels of corruption, and great outdoor activities."
He has made the most of Norway's famed outdoors by joining the BI Sailing Team (one of the business school's many societies/organizations) and navigating the Norwegian fjords.
Path to Employment
BI maintains such strong relationships with the world of business that one in four Norwegian business leaders have graduated from BI, more than any other school in Norway. These close ties also lead to a laser-focused education. Whereas many business schools are taught by those who have not had personal experience in business for many years, leading their advice to be out of date, BI gets a lot of input from influential business people on how their classes can be as up-to-date and relevant as possible.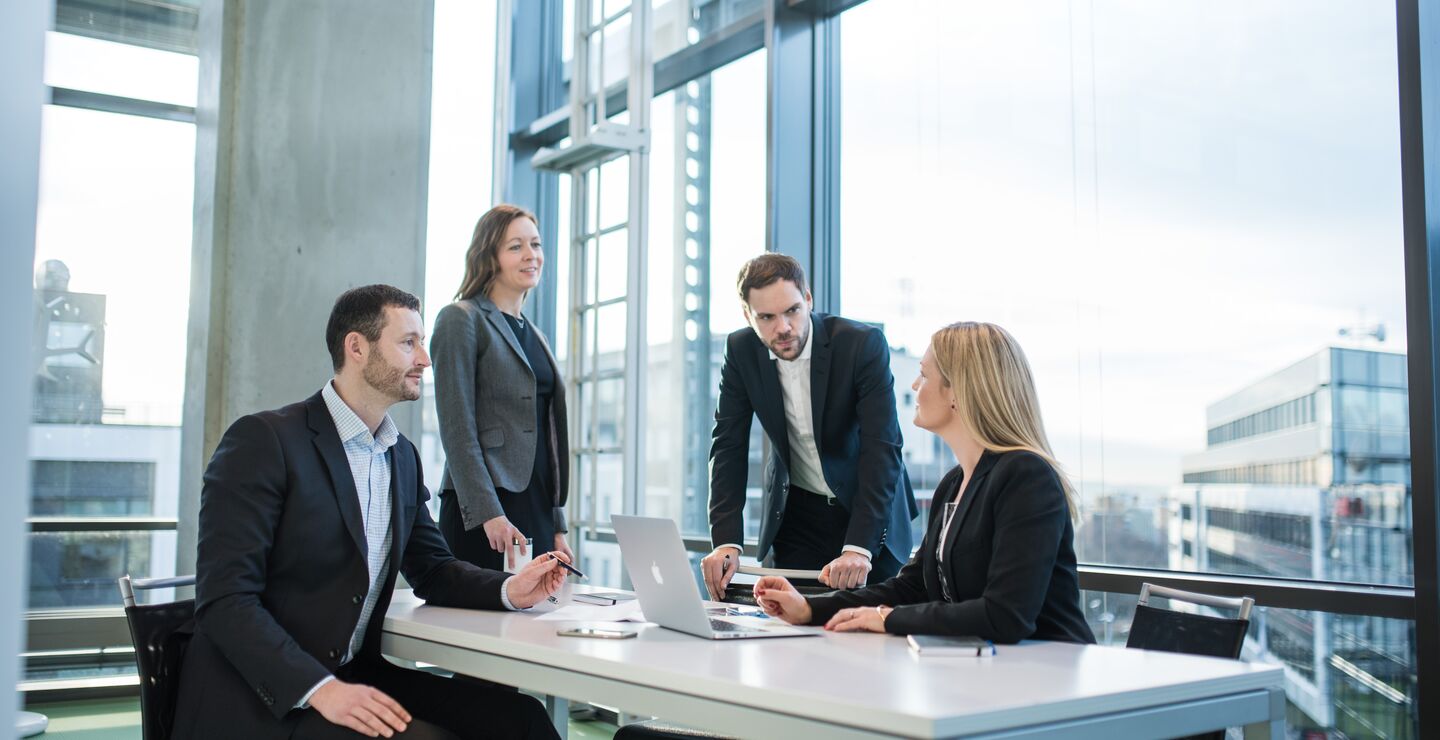 Juan felt that BI had an edge over other universities in Norway: "[From] the beginning of your studies, you have a lot of exposure to different companies in career fairs, workshops, and company events. [...] I had the opportunity to participate in workshops with Gjensidige, Boston Consulting Group, Equinor, Deloitte, among other companies, and get to know them more personally."
BI Norwegian's close connections also lead to internship opportunities for its students. 
As part of his master's, Juan chose to intern for ten weeks as a data analyst at Rystad Energy, a leading energy consulting and business intelligence company, a "rewarding and important experience" in Juan's career.
What's more is that Juan recently moved to the SAS Institute, to work as part of a consulting project. The SAS Institute is a corporate partner of BI that specialises in analytics software and solutions and is committed to the success of the programme. The Institute offers every business analytics student the opportunity to become certified in their software (free of charge) and also hires 40 interns each year. 
--
While Juan's story of moving to Norway, developing both professionally and socially and using his experience and connections earned at BI Norwegian Business School to jumpstart his career is unique to him, it is not unique to BI, where each year thousands of students go on to have such success.
BI Norwegian Business School is currently accepting applications from prospective students. If you are curious about whether you have what it takes, contact them directly via the form below.