The world is full of opportunities, including places where to study. With so many options for colleges and universities, deciding where to study can be difficult. You may wonder, "Where can I enjoy the beauty and weather of mediterranean Europe but also get an American education?" Luckily, there exists such an institution.
John Cabot University is a unique place of learning. It is located in the bustling center of Rome, Italy's capital city, but is fundamentally an American institution, with classes taught in English within the American system of education. This blend of cultures makes John Cabot University a truly special place for its students. They benefit from a genuine Italian experience with its art, history, and Romanticism, as well as an American education, based around the English language and which is respected the world over.
To learn more about Rome and John Cabot University, please fill in the form below.
Rome: The Eternal City
Paris may have the Louvre and New York may have the Met, but Rome is art. Beyond the countless museums and churches that are home to world-famous paintings, frescoes, and sculptures, the city of Rome itself, its architecture, language, and food, is beauty incarnate. The city is home to 12 UNESCO World Heritage Sites, including the world-renowned Colosseum, which stands as one of the finest examples of ancient Roman architecture and engineering. Rome holds some of the world's most extraordinary masterpieces, including Michelangelo's Sistine Chapel and Raphael's frescoes in the Vatican Museums.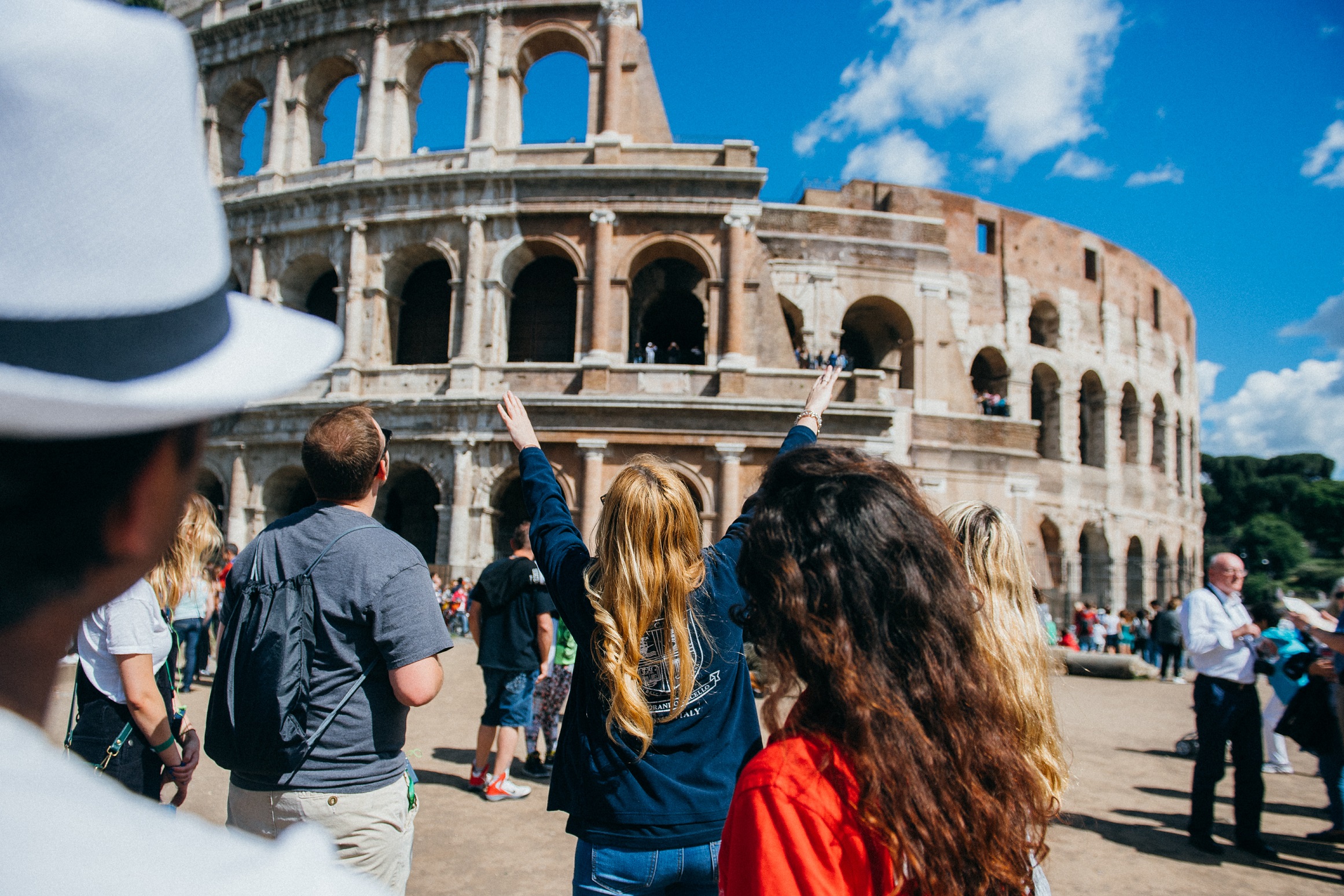 Whether you study art, history, or even business or economics, this sort of setting can be invaluable. Just being around such beauty can have healing effects for the soul. Beyond its historic and artistic importance, Rome is a place of inspiration and discovery. It's impossible not to take time to explore the city and its beauty, to indulge in some Italian (the food and the language), and to open yourself up to new ways of thinking that can help you grow into a more open-minded person.
Life at JCU means that there is always something new to learn, discover, and explore. Rome is a stepping stone to Europe, and to the rest of the world. Travel is a big part of life at JCU, with Student Services organizing cultural trips and activities around Rome and Italy, clubs organizing trips to European cities such as Warsaw and Budapest, and an academic calendar that allows for 3-day weekends to encourage travel and exploration.
An International Student Body
Founded in 1972, John Cabot University is an independent, four-year liberal arts university offering undergraduate degrees, graduate degrees, and study abroad programs to English-speaking students from all over the world. This includes a new Bachelor's degree in Psychological Science starting in the Fall of 2020. JCU boasts a diverse student body of 1,400 representing over 70 different countries.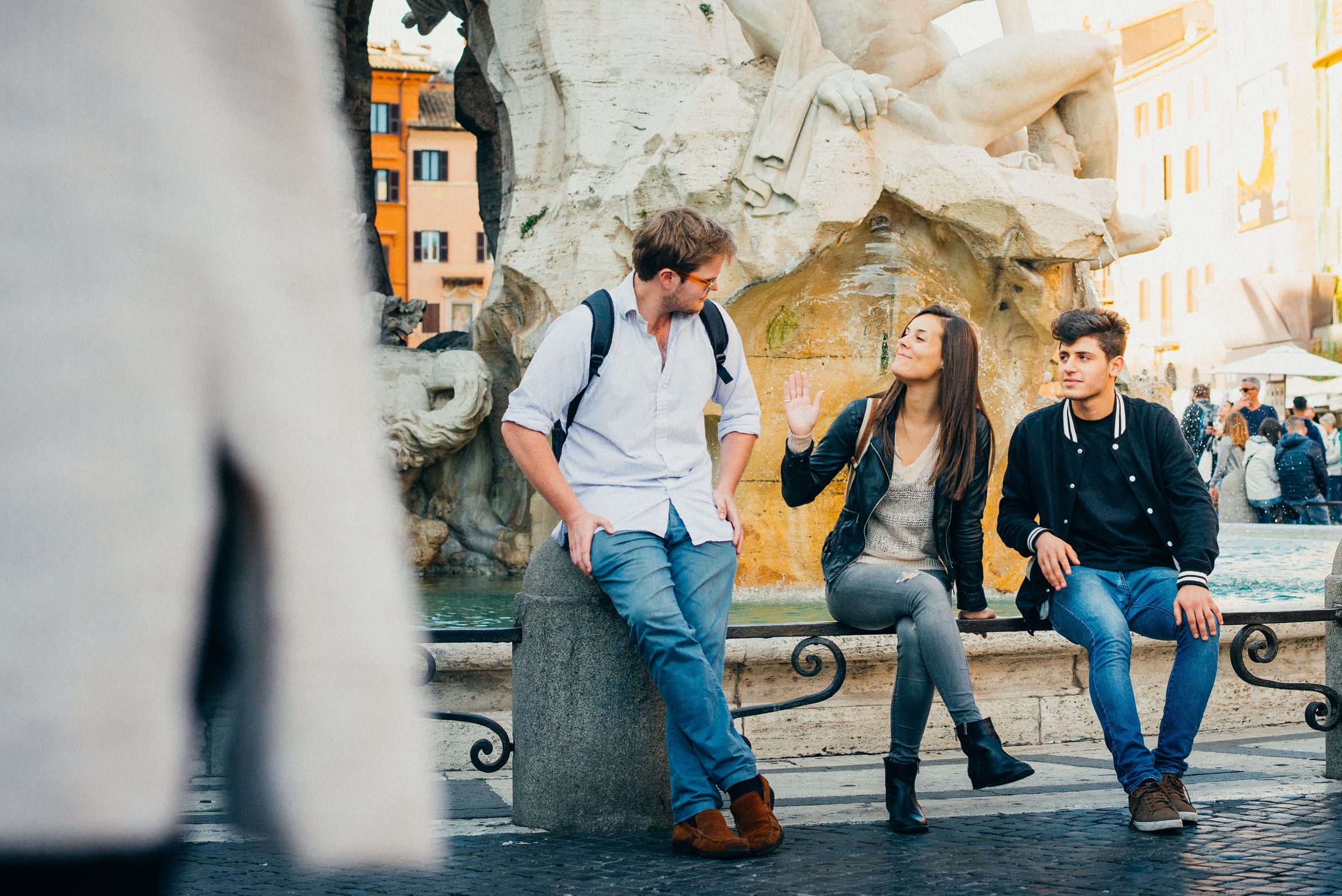 This mix brings students together from around the world with a collective purpose. Regardless of their origin or life story, all JCU students have chosen to come to Rome because they wanted something more than just the traditional university experience. They believed in themselves and wanted to have adventures, explore the world, and find who they are while earning an American-accredited degree. For this reason, John Cabot graduates stand out.
Small Classes, Big Ideas
At John Cabot University, you will learn in small classes of 15 students on average from professors who encourage dialogue and use Rome as a learning laboratory. You will also have opportunities for internships at multinational companies, consulates, government offices, and museums. This sort of experience, alongside the global nature of the JCU degree, means that students have started their careers at companies like Bloomberg, Arab African International Bank, Crowne Plaza – Rome, Heidrick & Struggles, PriceWaterhouseCoopers, Honda, IBM, J. Paul Getty Museum, the World Food Program, the World Bank, and the League of Arab States.
Students who graduate from JCU are accepted at prestigious graduate schools worldwide including Columbia, Johns Hopkins, Oxford, Cambridge, the London School of Economics, Bocconi, and many more. Approximately 40% of JCU graduates continue their education in graduate school, law school, or doctoral programs, in the US and the UK in particular, as JCU prepares them for this while honing their English.
--
Joining John Cabot University requires a sense of adventure and a will to develop the self. If you want to be different and make your road lead to Rome, please fill in the form below.