The University of Hull, located on the east coast of England, has welcomed international students for decades. 
The University of Hull has been changing the way people think for 90 years. As England's 14th-oldest university, it has a proud heritage of academic excellence, as well as a history of creating and inspiring life-changing research.
For international students, though, Hull may not be the most familiar place in the world. Let us take a look at why more students should consider studying in such a dynamic and progressive city.
To find out more about the University of Hull and its surrounding area, please fill in the form below.
Where is Hull?
Kingston upon Hull, more often referred to as Hull, is a port city in East Yorkshire, England. Hull resides on the northern shore of the Humber estuary, not far from where the North Sea meets the east coast of Britain.
A recent study found that Hull has the most reasonable rental prices in Britain. Which means more money saved to enjoy the sights and splendour of this lively waterfront city. The atmosphere and community spirit here is palpable, which can make settling in a lot easier for international students.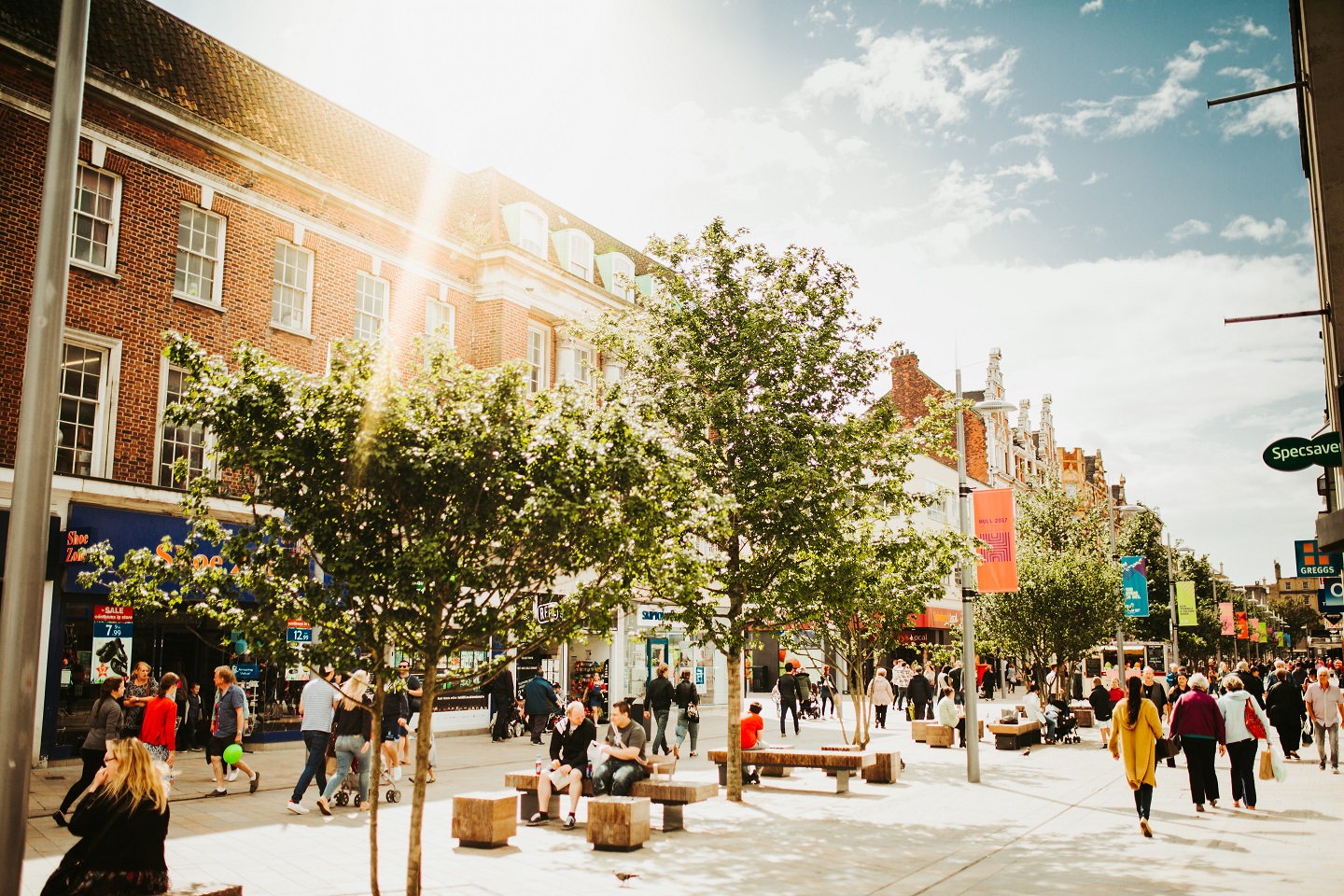 Hull's Town Centre - King Edward Street
In the city centre, you can find a brand-new concert venue, the Bonus Arena, as well as the Ferens Art Gallery and five fantastic free museums. That's in addition to all the shops you'd expect in a large city, plus cinemas and a trampoline park.
And of course, there's the famous submarium, The Deep. That attraction is home to an array of marine life, including the award-winning new 'Lagoon of Light' exhibition and the ever-popular Gentoo penguins. So you'll never be stuck for things to do or places to take your friends and family when they visit.
Exploration: The Heart of Hull's Ethos
As part of the East Riding of Yorkshire, Hull is a stone's throw from some of Britain's loveliest countryside as well as expansive coastlines. This is a place that has inspired all sorts, from JRR Tolkien to Luke Campbell towards extraordinary feats. So whether you're a fan of arts or sports, or you just want to express yourself, Hull is a place where your inner light can truly shine.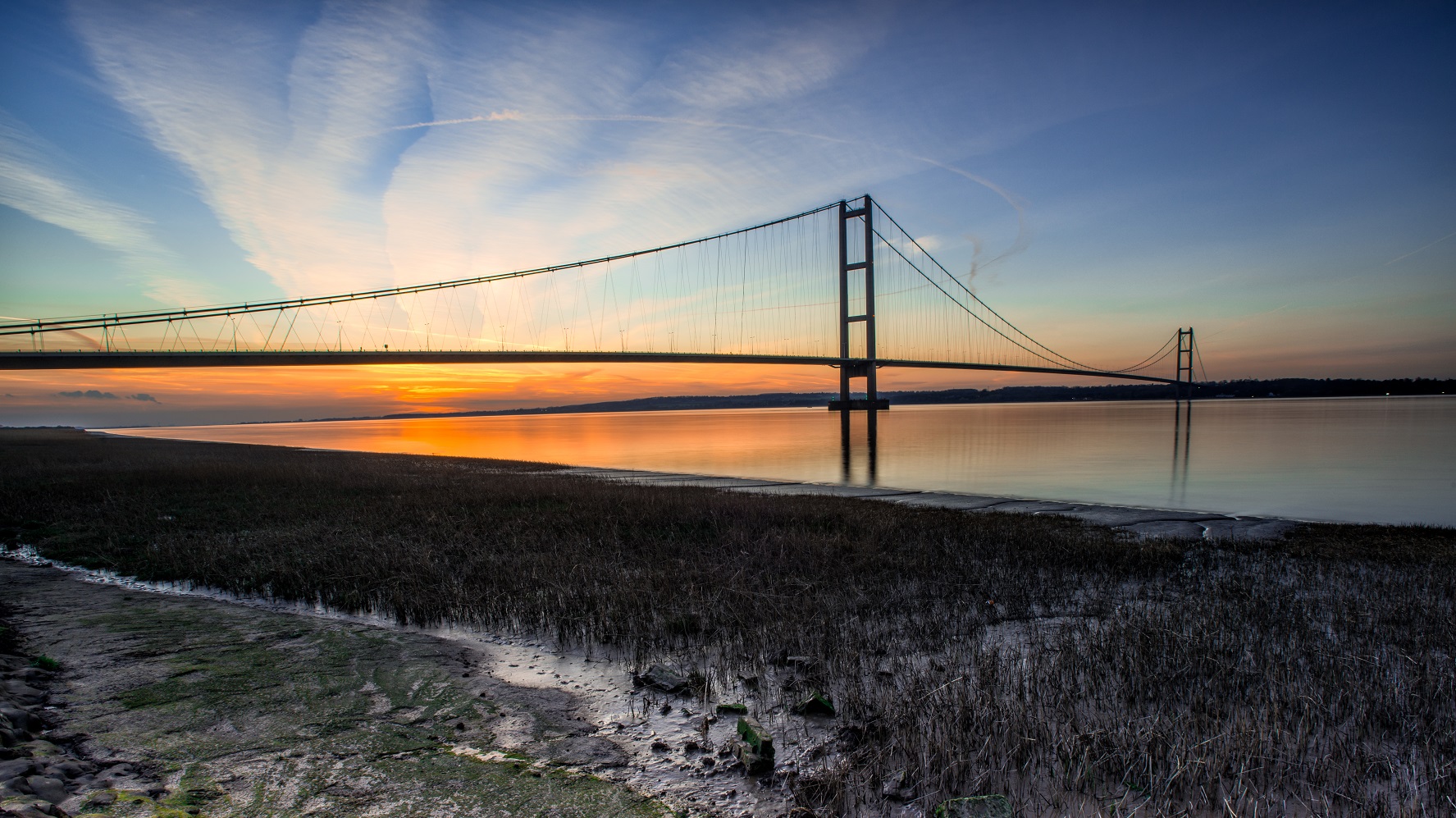 Humber Bridge at sunset
Visit the spectacular Yorkshire Coast for some of Britain's most beautiful beaches, walks and sunsets. Or head to Beverley and check out the quirky independent shops and stylish restaurants.
Hull is also well located to explore the rest of the United Kingdom and Europe if you so desire. Having a port, you can take a brief ferry ride to mainland Europe, while London is not too far on the train. Fancy a trip to the beach? Popular seaside resort Bridlington is nearby, so you can go from city to sand within an hour. Hull also has a local airport - Humberside Airport, which flies to cities all across Europe, and via Schiphol Amsterdam, worldwide.
Revitalised and Revamped With a Proud Heritage
Hull's never looked better or felt more vibrant. The entire city centre's been revamped, with spectacular lighting and unique fountains in Queen Victoria Square and an Italian-style plaza surrounding Hull Minster – England's largest parish church and arguably the most beautiful. 
There's also the revitalised marina and fruit market, which have become the new cultural and social heart of the city. Once a collection of derelict warehouses, they now house art galleries, contemporary bars, music venues and even a chocolatier.
Hull is also recognised for its historic Avenues. Originally built during the Victorian era, the Avenues has lots of highly-regarded and impressive housing, while over time each has also become a buzzing hub of activity, good food and unique shopping opportunities. What's more is that Newland Avenue is just around the corner from the University of Hull's campus, so students never have to go far to enjoy themselves.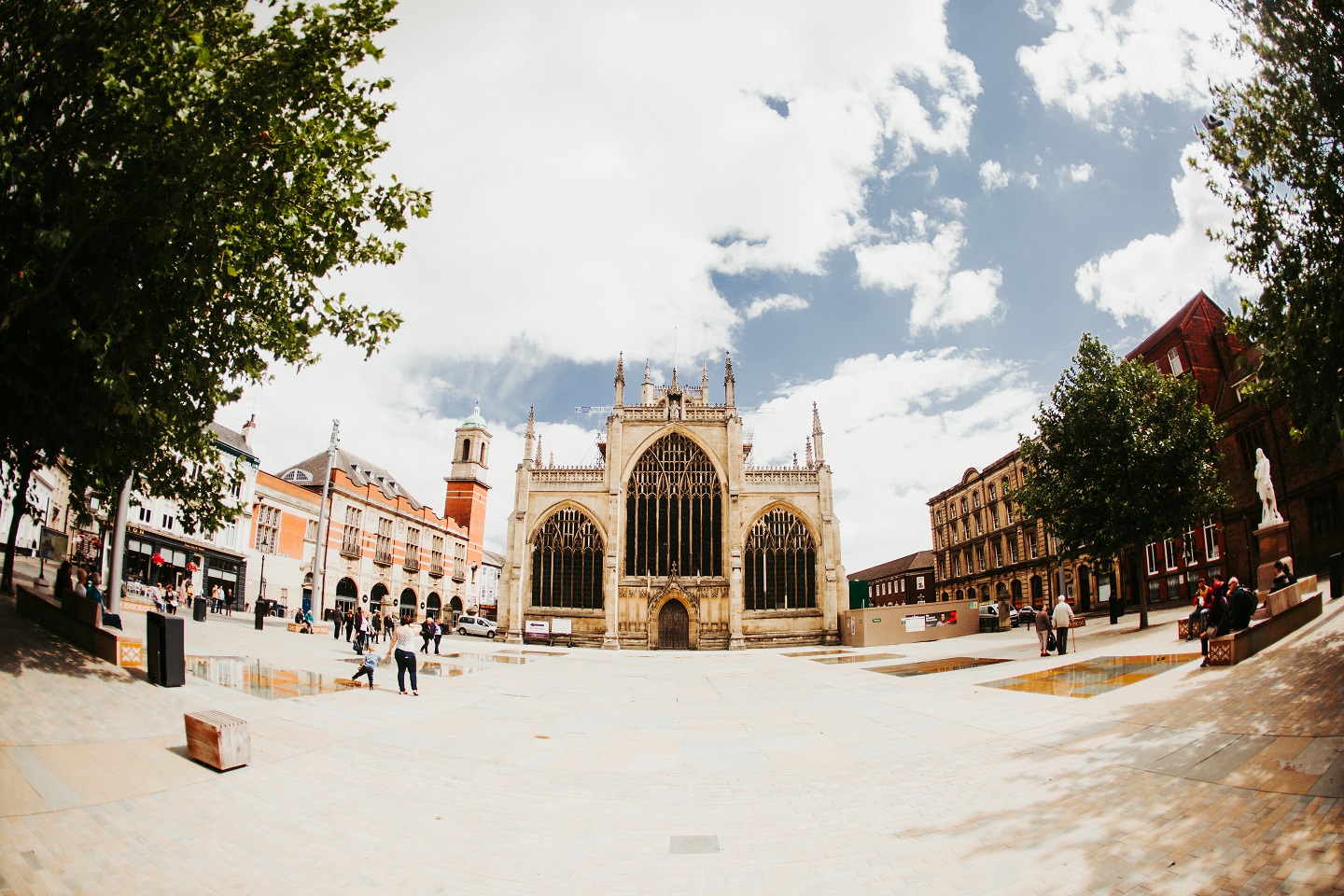 Hull Minster
While Hull is a city that looks to the future, it is also proud of its past. Hull has been home to many trailblazers, mavericks and free thinkers throughout its history. Hull-born MP William Wilberforce devoted his life's work to abolishing slavery in Britain. Today, the University of Hull's Wilberforce Institute carries on his crusade, tackling issues around modern-day slavery.
Pioneering pilot Amy Johnson set flying records throughout the 1930s, becoming a symbol of female empowerment and a Hull heroine. And of course, poet Philip Larkin was the University Librarian for 30 years.
Hull: Gateway to Your Future
Hull was awarded the title of UK City of Culture in 2017, and though this honour will move to another city in 2020, the title is a celebration of Hull's contribution to art, industry and thought. The University of Hull, as the city's premier place of learning was a huge contributor to this award, not least because of the University's influence on culture and progressive thinking.
The University of Hull is also evaluating the year in a research project which will make Hull a blueprint for cities considering cultural investment as a tool for urban development.
Hull is a gateway, being a port city and so identifies strongly as a place of transportation, migration and flux. Hull accepts people from all over as it is a city that has been built upon this ideal. This feeling too permeates through the University, which welcomes students from the world over and looks to set them on the path to greatness. 
By studying at the University of Hull, you can enjoy all that the city has to offer while enjoying an exceptional education at a British university too.
To find out more about Hull, please fill in the form below.