Nothing in this world can make us come alive like a new experience. A great adventure provides us with moments that last forever and technology can help us shape a world without borders. The opportunity to study in another country is an opportunity to live and learn these things that should be grasped and appreciated when it comes.
But after choosing to study abroad, there can still be many challenges to overcome. One of the trickier can be finding accommodation, which is hard enough in one's own country, but can be especially difficult when looking overseas.
Here are some tips to make that process a whole lot easier so you can focus on what truly matters during your experiences abroad.
#1. Don't Leave Before Finding a Place to Stay
This is perhaps the most important piece of advice we can give. You should not travel to a country as a student if you don't know where you are going to be living.
Many governments require students to find accommodation before they can be issued a visa. But even if your destination doesn't, it's never a good idea to travel without knowing where you are going to stay. It's dangerous, for one, and living in a hotel while you look is expensive and can mean that finding somewhere more long-term is challenging, as students will typically book the best apartments long before you arrive.
So find a place before you travel. The problem with renting somewhere before you see it though, is how can you know if it is any good?
#2. It's Not Always Necessary to Visit Accommodation Beforehand
If you have ever rented accommodation before, you know there can sometimes be a big gap between how a place is presented online, in pictures, and how it looks in reality. Simple camera tricks can make a room look far larger than it actually is, while leaving out mould or rotting wood or anything else that makes the apartment look worse. Having the lights on or taking pictures on a sunny day so it looks brighter and airier, moving furniture around or only providing a single picture of one room are all common tricks that landlords and estate agents engage in to make a place look nicer than it is.
The simple and common solution to these tricks is to visit the apartment in person and see how it differs. When looking in your own city, travelling there and then looking around may only take an hour, or perhaps even less. And that is more than long enough. Doing this even once for a city that is thousands of miles away becomes not only time consuming, but a big financial burden.
For students who are saving for an international education, this is obviously not the ideal situation. Luckily, though, there are a few safe online solutions that can save you time and money.

Online platforms such as Uniplaces, for example, exist to help international students safely rent a home. With these platforms, students don't need to fly over weeks in advance and knock door to door while staying in a temporary room; you can book a room online, whenever you want, and from anywhere in the world.

This type of platform usually doesn't allow visits before the check-in, but they do, however, invest in professional video and photography to make sure students have all the information they need to make a safe and informed decision. That way, not being able to visit an apartment isn't that big of a deal because you know that what you see is what you will get!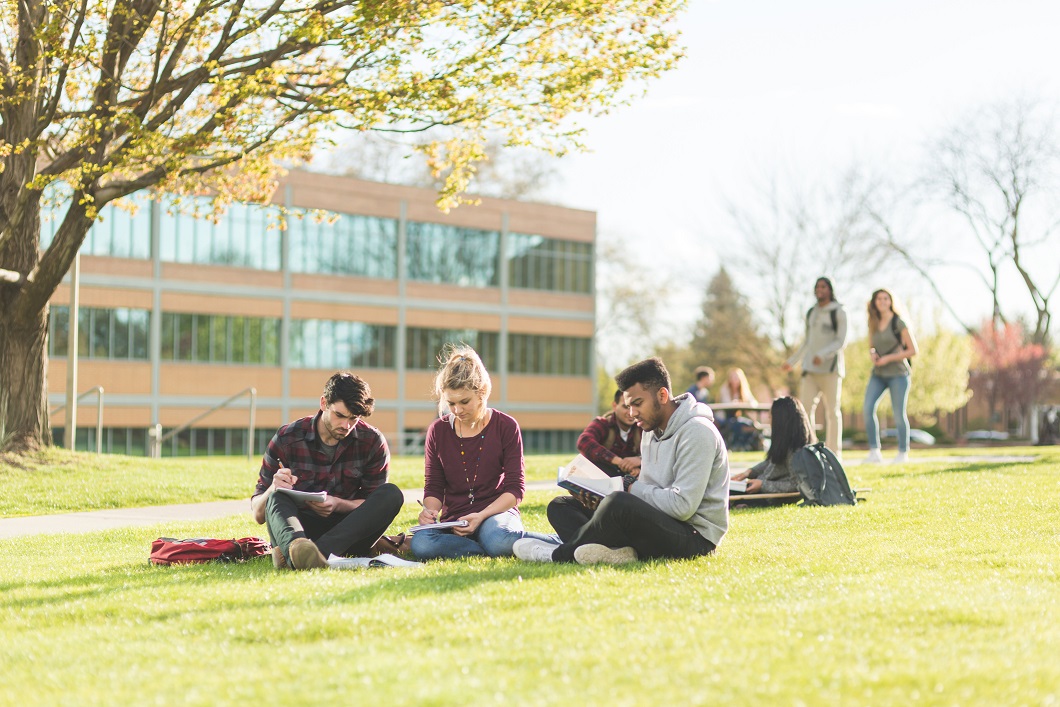 #3. Carefully Consider Your Contract
Landlords will always be careful with their property- it is theirs after all. When negotiating, property owners may ask for a minimum contract length, a guarantor's signature (sometimes one based in the property's country), tax returns, evidence of employment, or a number of months' rent up front.
Some properties will provide furniture, others won't. It's typically more straightforward to find a place with the furniture already installed. As a consequence, you may have to pay for any damage you do to the flat/furniture. Many contracts will also require that you pay for cleaning once you leave. Make sure that you are happy with the terms put forward by the contract before you sign anything.
It is also very important to check if you have any penalties in case you need to leave the house early.
#4. Don't Go Over Your Budget
There can be so much to explore and do when studying abroad. How restrictive and upsetting can it be then, if once you arrive, you find you have no money to do the things that you had planned. For this reason, budgeting can be one of the best things to do before you go, and making a plan for how much you can spend each month, taking into consideration travel, accommodation, food, bills, university costs and spending money.
One of the biggest costs will be accommodation. Stick to your budget and don't be tempted to go for an extra nice place at the expense of your savings. Properties with better location will cost more, as will the larger and better furnished places. Expect to pay more if you want to rent an entire apartment for privacy, rather than share with some other people (who will often be other students).
Apart from rent, there are many other costs that you should take into account, such as the security deposit. Typically, the deposit will amount to one or two months of rent and is always paid to the homeowner along with the first month of rent. This serves as protection in case there is some damage to the property, for example.
It is also important to know if the price of your rent includes the costs of electricity, water, gas and internet. To get an idea of ​​the monthly amount of this type of spending, you can search online at sites like Numbeo.
Sometimes a more distant location seems appealing for having a lower price, but don't forget to take into account the travel costs (and commute time). In a city like London, an annual travel pass can cost thousands of pounds. Although travel will often be discounted for students, make sure that your accommodation location is economically effective, as well pleasant to live in.
#5. Consider Your Preferred Type of Accommodation
When considering your preferred type of accommodation, your budget is very important, but also consider what sort of environment you think would be best for you to live in.
You can find rooms for rent in various places: near your university, in student residences, on Facebook groups and of course on online platforms that rent houses specifically for students.
You can choose to rent an entire apartment, a single room in an apartment with other students, or a room in a student residence. Student residences can often offer greater comfort, with cleaning included and a payment structure already in place. However, they typically have more rules to follow when it comes to guests and schedules. To live in a student residence, speak with your university to see if there is any pre-existing agreement, or even a residence on campus.
Entire apartments are rarer to find — and more expensive. You can search real estate websites, Facebook groups, or specialized platforms, such as the previously mentioned Uniplaces. They're also a good choice because they provide you with an official accommodation certificate to help with student visas.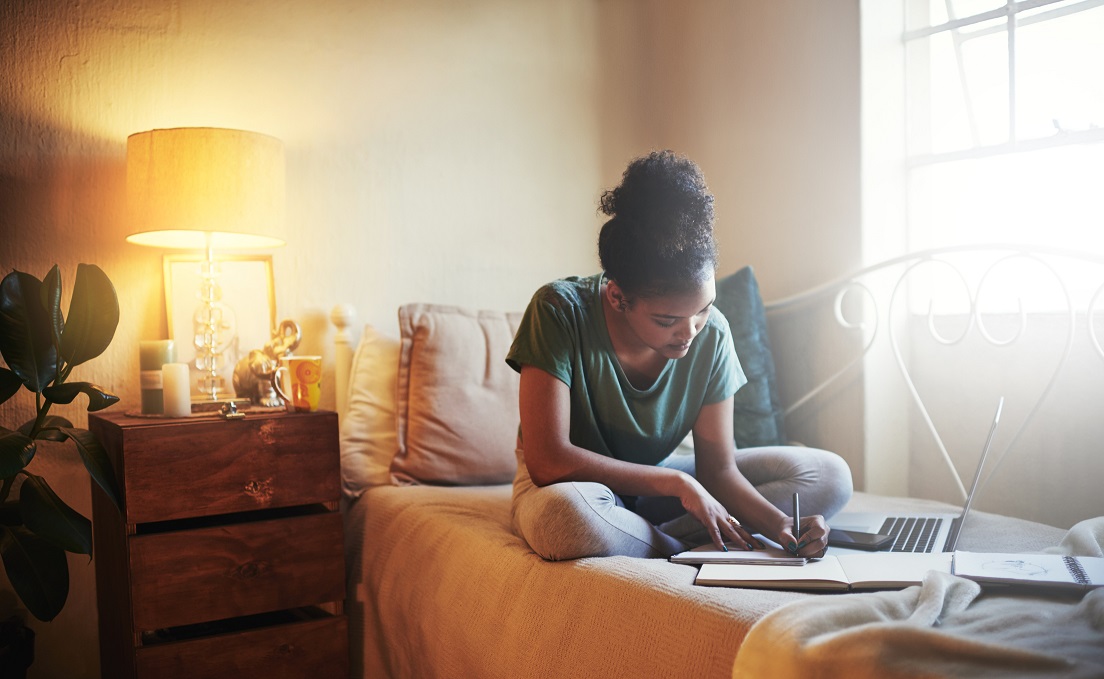 #6. Be Safe When Booking
In addition to landlords not always being entirely honest about how their property actually looks (or smells), some especially unscrupulous people will flat-out lie about their apartment, which in some extreme cases, may not exist at all.
This can be especially true of property found on websites focused on classified ads, such as Craigslist, OLX or Gumtree, where anyone is free to place an advertisement. So only use property websites you can trust when booking.
When booking accommodation, landlords will often ask for a security deposit to be paid up front. Always make sure that the person is trustworthy before exchanging any personal information or money.
Take your time searching online and talking to friends and to people at your university to know about their study abroad experiences, and to know what's the best and safest option for you. Finding a place to live abroad can sometimes be quite the minefield, but as you can see, it's not the end of the world.