Safe, beautiful and affordable, studying in this European country provides a platform for a promising career.
We recently spoke with Colombian Alexandra Alonso and Ecuadorian Jhosua Sebastian Hermosa Jaramillo about why they as international students chose to study in Lithuania at Kaunas University of Technology.
In order to find out more about what life is like in Lithuania for students, we once again sat down with Jhosua, who is studying a BSc in Public Governance, and Alexandra, a master's student of Sustainable Management and Production.
Studies at Kaunas University of Technology are science-based, with state-of-the-art facilities and provide exceptional opportunities to explore both the beautiful country of Lithuania and Europe at large.
If you would like to know more information about studying in Lithuania or what you need to do personally to study at Kaunas University of Technology, please fill in the form below.
Life in Lithuania: Safe, Pretty, and Accessible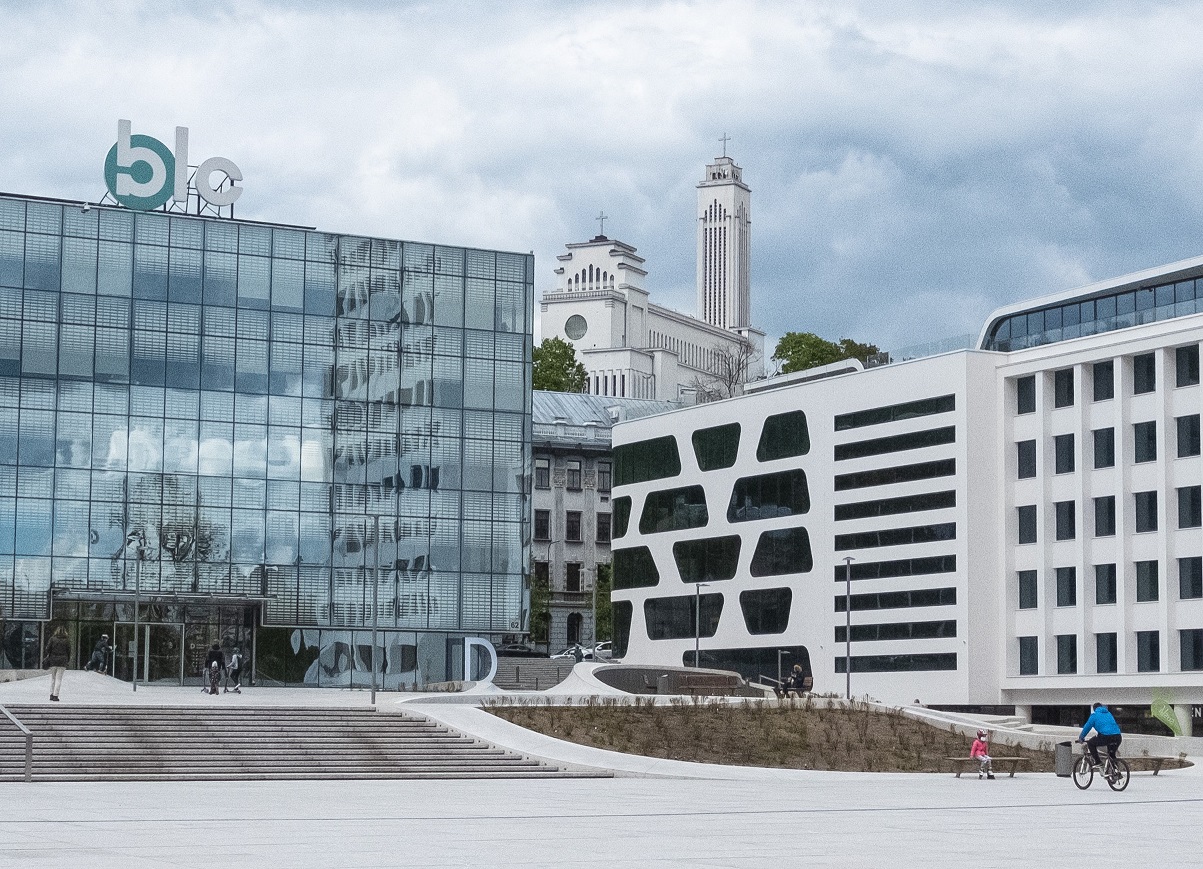 Unity Square, Kaunas
Lithuania may seem like a world apart from South America, and in some ways for Alexandra and Jhosua, it feels that way. For Alexandra in particular, the changes between Kaunas and her home city of Bogota, were pleasant and welcome.
"Life is very different regarding transportation and other ways. Here it's very calm when I arrived. I was thinking: where're the people? I'm used to having so many people around, so that's a main difference.
Here I already learned to enjoy the space and the air quality, because Bogota is super polluted. I love nature, I love taking walks, I instantly felt when I arrived in Lithuania [that] the air quality was a huge change and I enjoy it very much."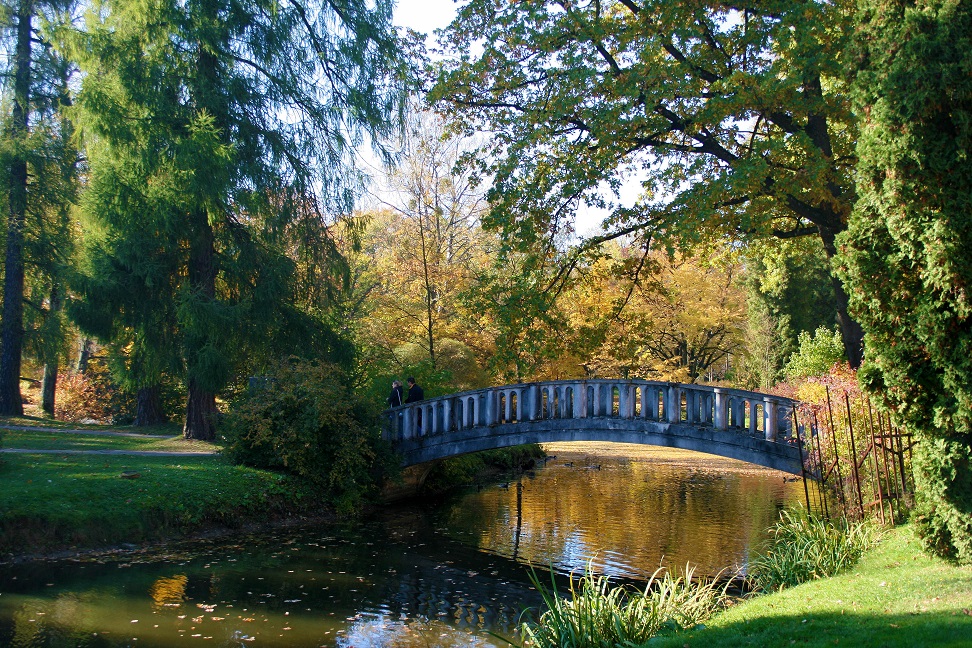 Kaunas Botanical Garden
Jhosua was initially struck by how safe Kaunas felt.
"[Lithuania] is really safe. If for example in Ecuador you want to take a walk at night around the city, you can go, but you have to take care of your things. You can get robbed, it's not really dangerous, but not safe. Here it's safe."
While Jhosua and Alexandra spend most of their time in Kaunas, they also get opportunities to explore the rest of Lithuania and Europe too. Alexandra has visited "Klaipėda, Nida, Anykščiai, Panevėys, Vilnius, Trakai. I love Vilnius, every time I come, they always have a bunch of things [to do]. And Klaipėda, when I arrived in Lithuania, I was there for a few days, and Nida and the Baltic is so pretty."
Jhosua has meanwhile explored Europe fairly extensively, last summer spending a month and a half in Barcelona. "It was really interesting, you hear other accents, other words. It was my first time in Europe, and it's easy to travel, a good advantage."
KTU: Friendly Professors on an International Campus
For as pleasant and comfortable the life in Lithuania can be, what is more important is the experience of studying at Kaunas University of Technology. Fortunately for Alexandra and Jhosua, their first impressions were excellent, especially of their professors.
So spoke Jhosua: "In my first semester, I got shocked, because the professors were really friendly with me and they were trying to connect with students and trying to help, to understand, to talk. I loved that. The lectures, the classes were not boring. In my programme we have a lot of discussions in my class and I love that, because you can see the point of view of the lecturer, your professor and you can discuss with them."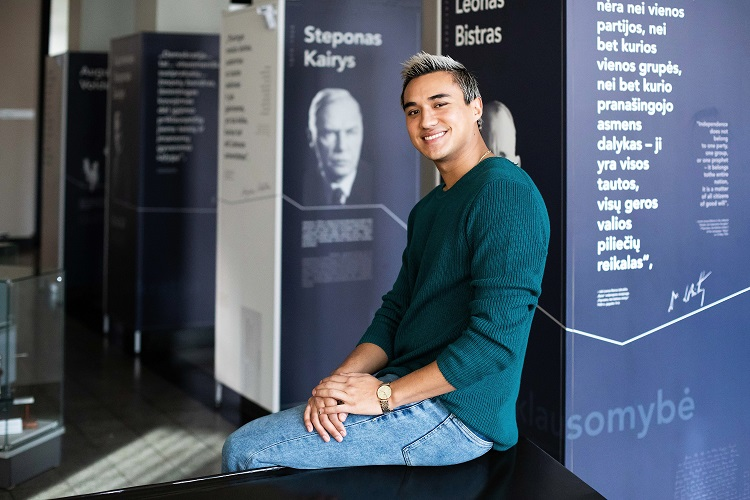 Jhosua Sebastian Hermosa Jaramillo
Alexandra feels similarly: "My impression is that the professors are really open regarding our tasks or assignments, because they know that we don't have the same background. So as far my impressions have been very positive, because the teachers are really open-minded."
Luckily for Alexandra too, the curriculum at KTU was not so different from what she was used to. 
"The way the studies are organised is very similar [to Colombia]. We also receive a lot of international students for a year or for a semester."
Jhosua noted the positive effect international student exchanges had on Kaunas University of Technology: "I think it's a great university, it's really amazing because you can apply [...] to study abroad for one semester or one year if you like. The diversity and cultural exchange that you have is amazing, because you're going to meet with a lot of people from other countries."
How Does KTU Prepare Its Students for Life After Graduation?
Perhaps the most important thing to research when looking into a university is the potential for employment post-graduation. For Alexandra, being a young woman in the male-dominated profession of Engineering has been occasionally tricky.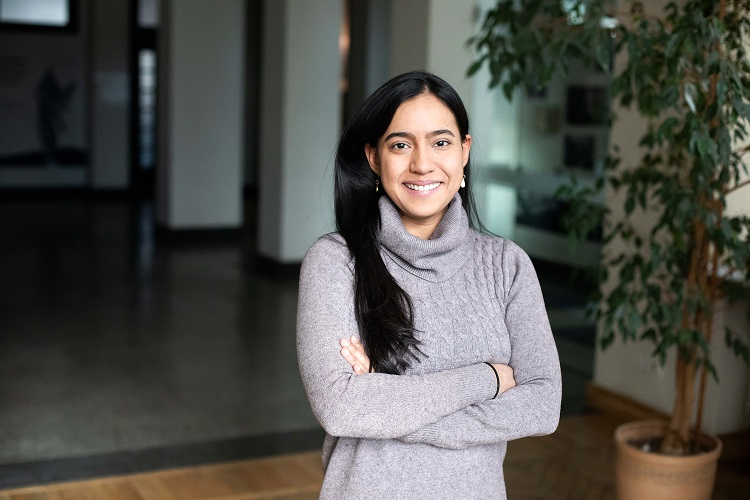 Alexandra Alonso
"My two brothers are mechanical engineers also, so my friends at school said "Oh, but that's what boys do." I said no, [...] this is not the career where you'll be under a car fixing things and be oily all the time. People in Colombia think that this is what mechanical engineering is. You have to say, no, and when I started my studies back home, we were around ten girls in a class of 70."
Alexandra also rightly believes that more girls and young women should be choosing science and technology subjects. 
"I would encourage them by saying it's not a guy's career any more. Women are equally appreciated in every field they're working in. All sciences are full of everyone, and the engineers that I know, my classmates, they are terrific engineers, they are all over the world. And we are every time representing our gender so well, that I would say that we are as good as men."
And any future plans, Alexandra?
"I wouldn't mind if I could find a job either here or in Colombia that fits my desire to apply what I'm learning. I would prefer here probably, because everyone has been nice to me."
And Jhosua?
"After the studies I'm taking here at KTU, and in the future maybe in another university, I'd like to go back to also to help my people. To find new solutions and to give to the people, to persons a new opinion on politics. I'm not going to be a politician, but there's not much trust in politicians and I would like to change that too."
--
Lithuania is a beautiful and safe country and at Kaunas University of Technology you will receive a first-rate education that will lead to a promising and fulfilling life.
Speak to a representative at Kaunas University of Technology now by filling the form below.