Do you envision yourself as a future entrepreneur? Would you like to improve your business experience and knowledge in a fun, modern, international city? Would you like to do so while enjoying a progressive, creative course? 
ABC Business Academy offers three short accredited educational programs in Toronto, Munich and Silicon Valley which bring together young ambitious students, allowing you to experience world leading companies first hand and consequently enter the corporate world ready to make an impact.
Here is why the courses offered by ABC Business Academy could be right for you.
Bridging the Gap
Moving from the academic world to the business world can sometimes be a tricky bridge to cross. A corporate environment expects certain skills from the get go. Some examples of common expected skills of an entrepreneur include: focus, people management, work ethic, risk taking, creativity and networking skills. Some of these you may already have, some perhaps not. While these skills can be developed in the workplace, this can often take a great deal of time as management of your role will of course always take precedent. ABC Business Academy can set you up with these skills and more, providing a stable platform for the rest of your career.
In 2014, some recent university graduates realised that their courses did not equip them or other students with the skills they required for the competitive business world. Those graduates then established ABC Business Academy to help bridge this skills gap, with a focus on gaining applied knowledge and skills in order to succeed in the corporate world.  These new courses have less focus on memorization and more on executing, less on linearity and more on creativity, less on expectations and more on passions. Focusing more on this type course structure has brought ABC Business Academy and its graduates a great deal of success.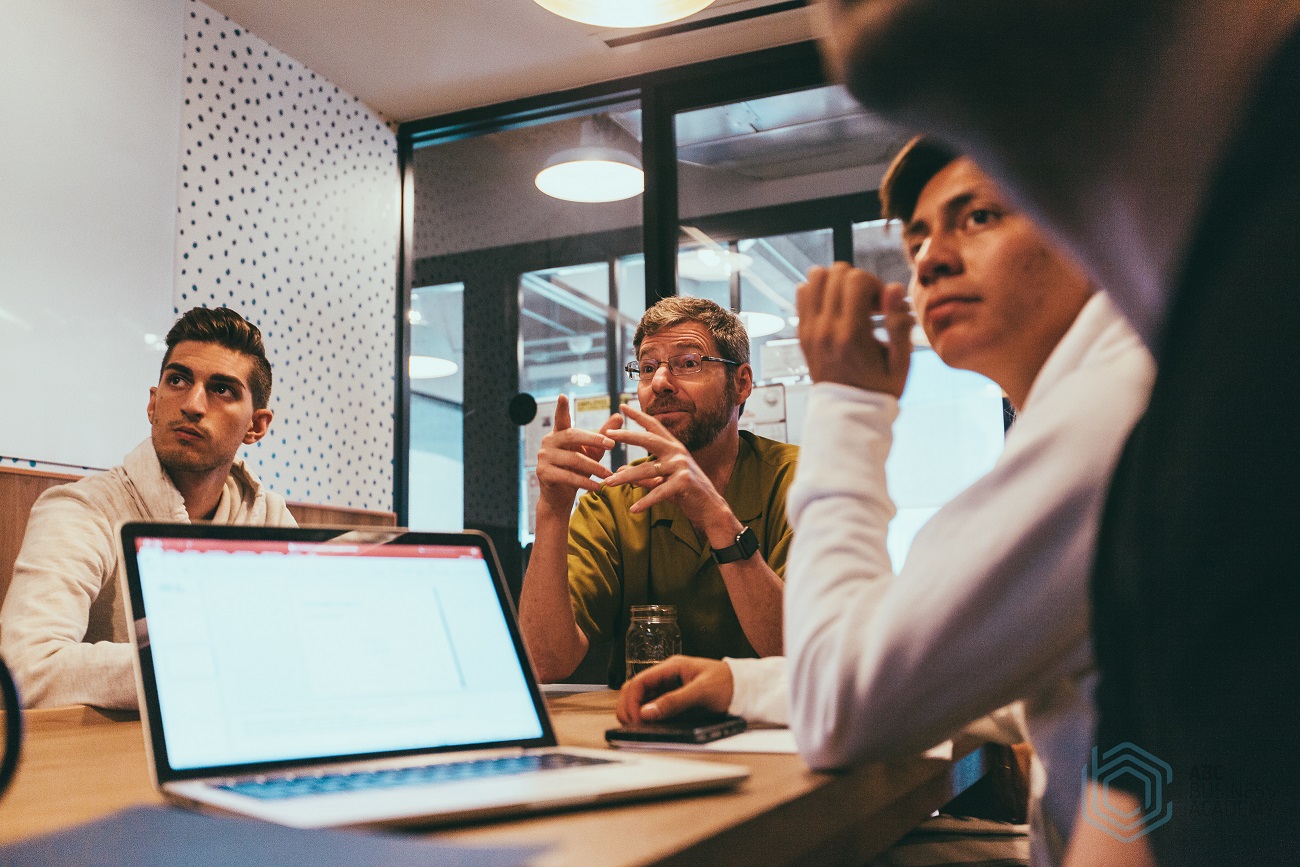 Finding employment in and of itself can be a challenge and that is also where ABC Business Academy's courses help out. Networking is essential within the corporate world, especially if you seek a successful career. Course participants from all over the world collaborate with leading companies, successful mentors and amazing professors in order to reach the next step in their career. 
The ABC Group has links with multinational enterprises like IBM, Microsoft, Cisco, Oracle, BMW, LinkedIn and Twitter. It is also supported by Harvard University and Berkeley University, as well as private investors and a lot of start-ups. Through this collaboration, ABC can offer its students a very wide network, bringing together young and ambitious individuals with successful entrepreneurs.
While ABC Business Academy's network is broad, it's important to consider where you would be studying, and three of the most forward-thinking, relevant cities are available for you to choose from.
ABC's unique summer experiences always include guest speakers, mentorship, corporate visits, a competition for you to test your skills and a day trip to explore the city you will be staying in.
If you would like to become an entrepreneur, then ABC Business Academy is the perfect place to start. Apply now, take an assessment or fill in the form below to see whether you have what it takes.
The third most populous city in California with roughly 1.1 million inhabitants, San Jose is the economic, political and cultural capital of Silicon Valley. Being home to over 7000 companies, San Jose is considered the most concentrated tech centre in the entire world.
Silicon Valley's success is down to the innovative minds that have made it their home. If you choose to study there, you will be able to interact with the brightest minds in the Valley who can give you exclusive insights into innovation and entrepreneurship.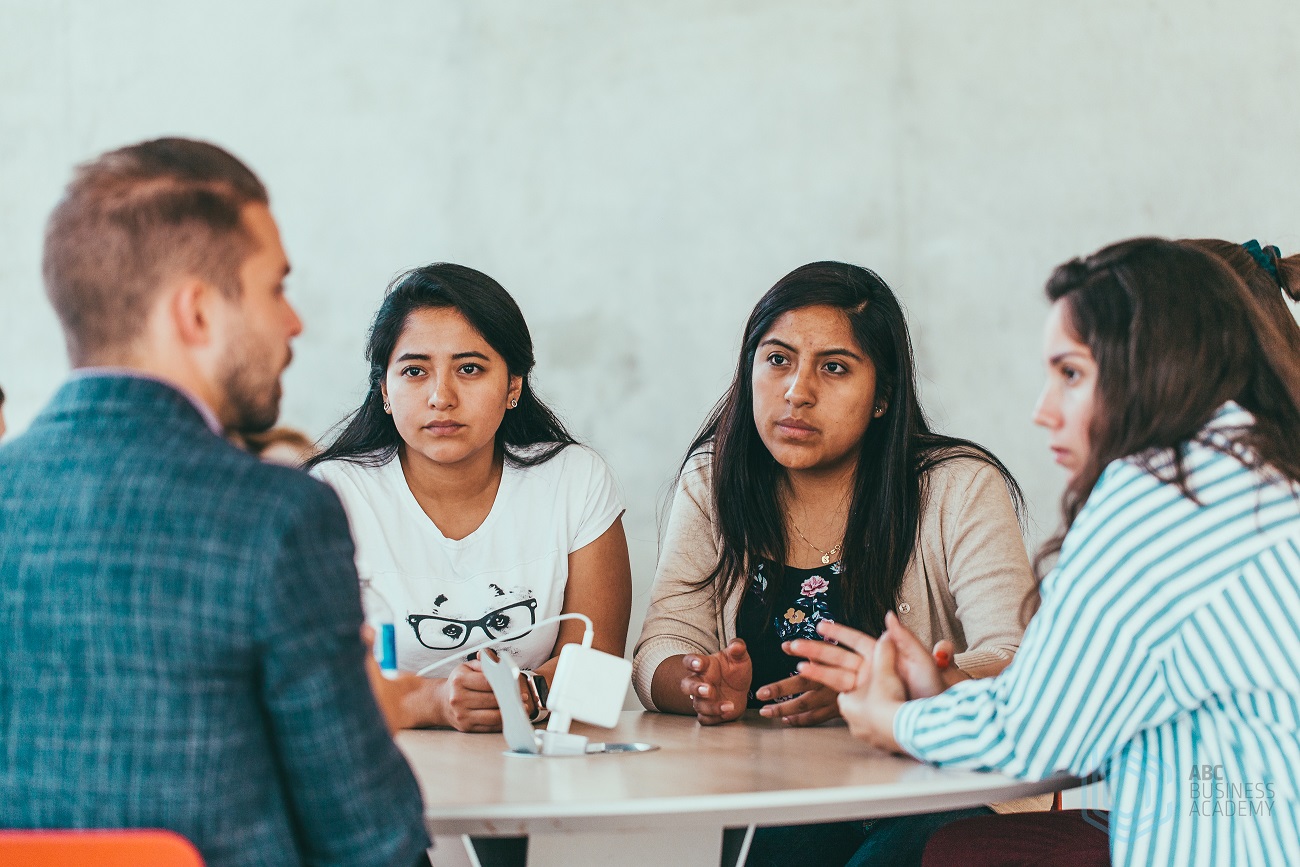 During the summer school, you can learn from visits to world-renowned companies such as Apple, Google, NetApp, Autodesk and Intel. There can be no better introduction to the tech scene and what it takes to be a success there. You will be able to see how these businesses (and others) function in real life, learn about the newest trends and technologies and put yourself a step ahead.
Throughout the program, you will be given guidance on living the life of a startup. You will be shown how to put your ideas into successful strategies and how to avoid common innovation pitfalls. You will attend specialist workshops on uncovering deeper customer insights, surfacing new opportunities and prototyping new innovative solutions. As a team, you will work together to pitch your startup ideas to potential customers, while also getting valuable feedback from Venture Capitalists.
ABC's summer school will open your eyes to creating unprecedented value through the complex discipline of innovation. Content is delivered through a series of workshops, with just-in-time modules, allowing participants to progress their work and achieve results. The curriculum has been designed for participants to develop a strong sense of discipline and innovation within a team.
During your time off, you will also be able to soak up the California sun! The vibrant downtown of San Jose offers a selection of museums, parks, bars and restaurants to explore. This includes a one-day trip to San Francisco, where you can marvel at the vast Golden Gate Bridge, ride on the world famous cable cars and walk down the inspiring financial district.
Commonly known as the capital of Bavarian region or Germany's beer capital, Munich is the third largest city in Germany, with a population over 1.4 million people. As a major international hub for business, engineering, and research, it is in the Top 10 European cities for developing business. Munich brings together companies of all sizes and industries, meaning the city is exceptionally resilient and crisis-proof, which presents a solid base for the economic development of businesses (and students).
Munich Business Academy focuses on solving the complex challenges of startups through a consultancy style program empowered by successful mentors from a variety of industries. Throughout the summer school, you will learn about the 'management toolbox' and how this tool can help you approach challenges.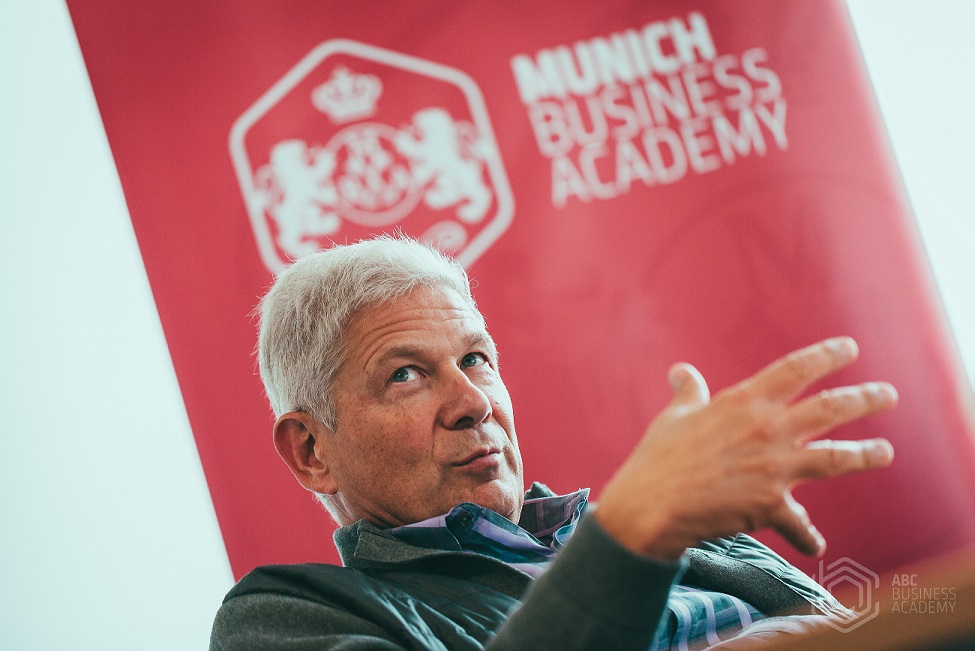 Through a series of group work challenges in the Case Challenge Competition, you can apply what you have learned to real life startups. Highly experienced mentors will help talk you through the problems, giving you the opportunity to ask questions and discuss your ideas. Working on a series of real-life challenges will help you to reinforce the information you have learned in a practical way. A range of topics will be covered, including marketing, human resources, finance, and digitisation. These case challenges will equip you with the skills needed to work in a fast-paced competitive environment, skills that are essential for surviving in today's business world. 
While you will be working hard during the two week summer school, there will always be some time for fun activities. Munich has much to explore, from the beautiful architecture, to the typical Bavarian bars! The BMW museum is a must if you love cars too. And if you choose Munich as your destination, the day trip will be to Disney's inspiration for Cinderella's castle – Neuschwanstein Castle. The castle's breathtaking backdrop is a perfect opportunity to get some fantastic pictures and learn a little history!
Canada's largest city, with over 2.8 million inhabitants, Toronto is friendly and modern. One of the most diverse cities in the world, it is truly a place where everyone can feel welcome, with street festivals, fine dining and concerts appealing to everyone's tastes. Toronto's tech and entrepreneurial scene is booming, with many initiatives to attract and develop valuable startups, making it an excellent place to start a career and learn about what it takes to be a successful entrepreneur.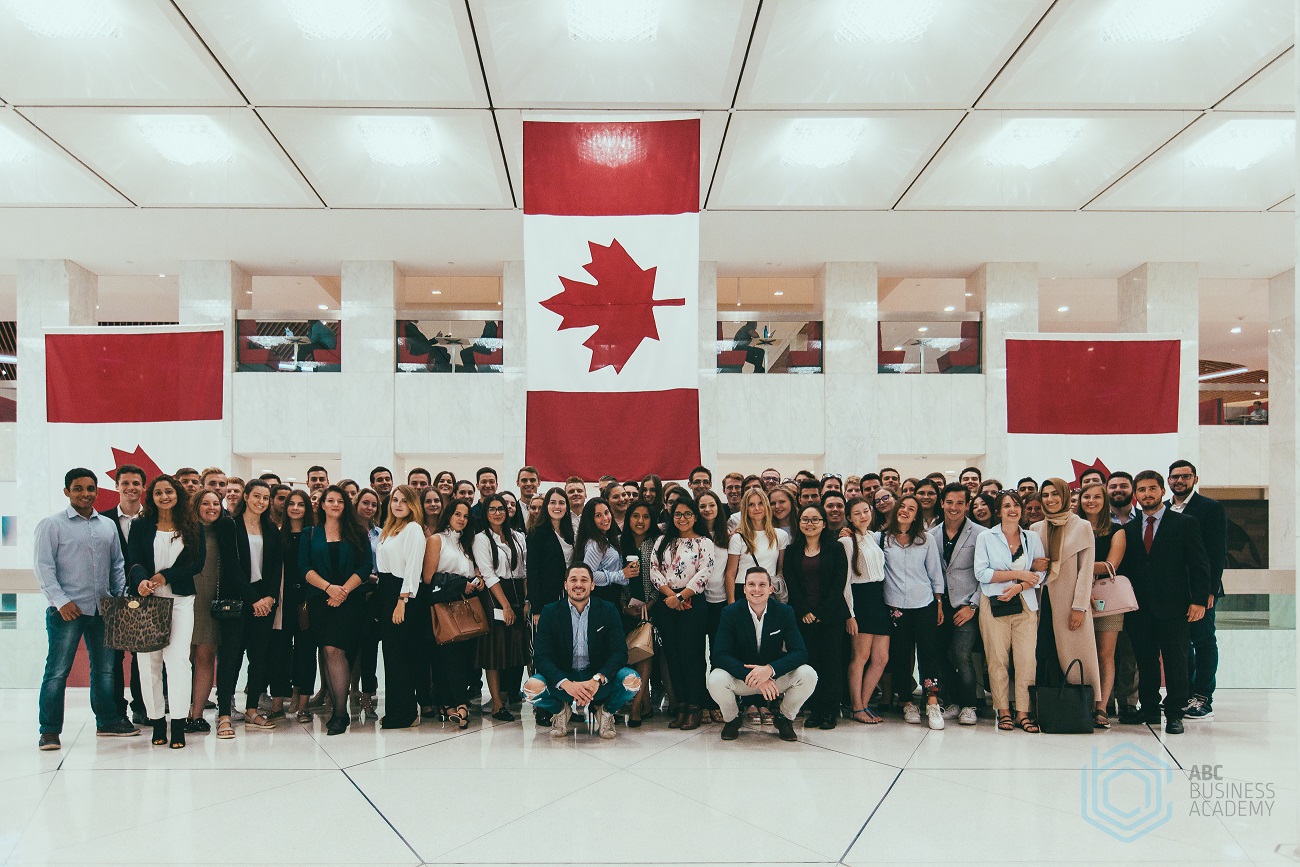 Throughout the summer school, students work towards the core strategic learning task – the Business Plan Competition. Working in an international team, you will be guided from idea creation to financial planning and then to writing the plan. You will have the opportunity to showcase your new skills when you make a pitch to a panel of esteemed judges.
In addition to the challenging business plan competition, you will have the opportunity to gain insights into the highly competitive North American market. Visits from guest speakers, mentors, and coaches who are renowned leaders in Canadian industry and corporate visits to successful companies such as Twitter, BMO and DMZ give participants a perfect insight into everyday business environments. 
ABC Business Academy's summer school will help participants explore the Canadian business culture of innovation and international resources. The entrepreneurial focus of this course allows participants to examine the process of start-ups, ecosystems and development of management plans. The global nature of the course demonstrates how entrepreneurs can tackle both national and international markets, an essential tool for a prosperous career.
And then after all of that hard work, you will be able to enjoy a traditional North American student lifestyle. You will be staying in the heart of Downtown Toronto, where there are chances to see everything Canada's largest city has to offer. You can take a day out of the city with a short ferry ride to Toronto Islands, or take in the breathtaking view from the CN Tower.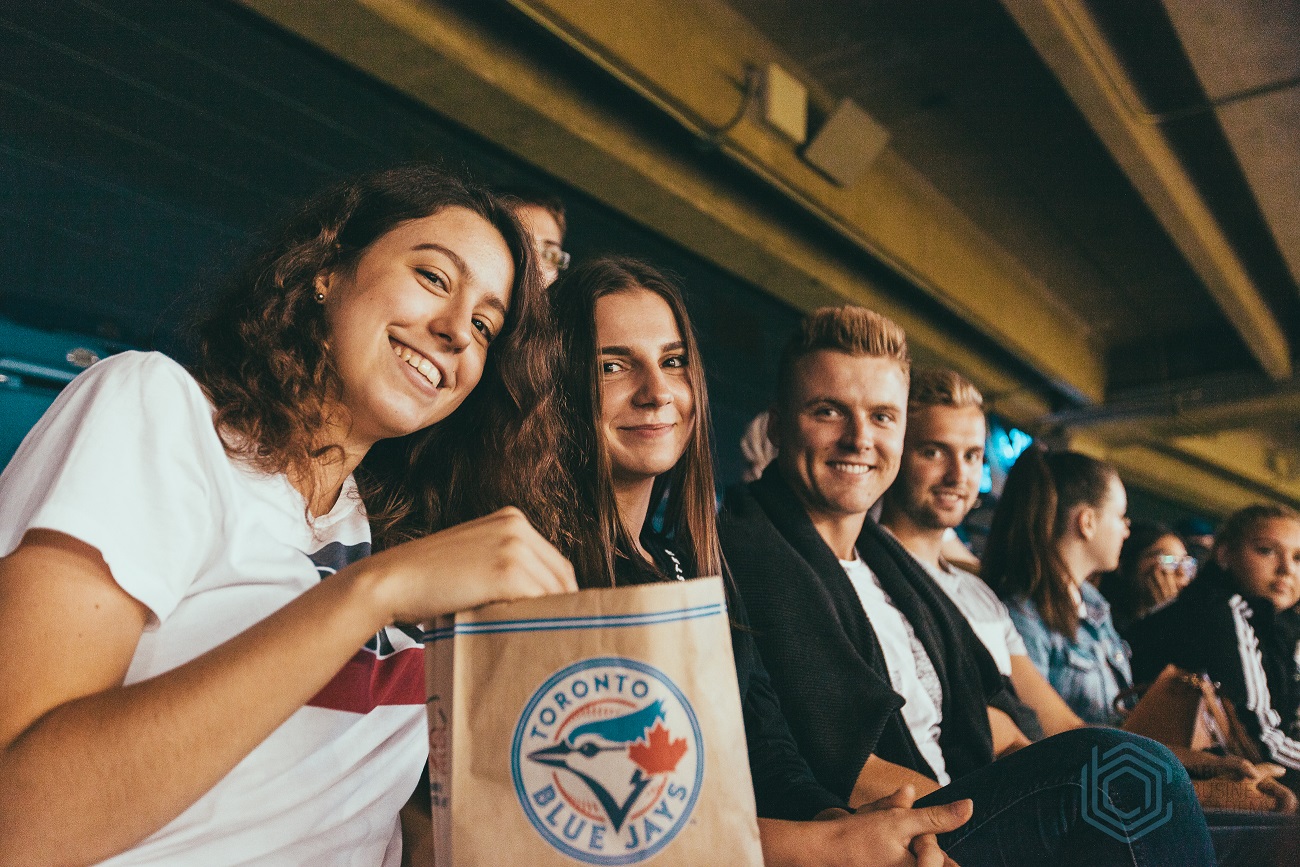 There is also a day trip to Niagara Falls, just a two hour drive from Toronto. This is your opportunity to get some great photos, take the world famous boat tour, or for the brave - take the zipline running above the falls!
--
If you would like to become an entrepreneur, then ABC Business Academy is the perfect place to start. Apply now, take an assessment or fill in the form below to see whether you have what it takes.