IMI Luzern is a Swiss hospitality school that provides high-quality education in the Culinary Arts, Hospitality and Business specializations.
IMI Luzern is the only fully Swiss family-owned hospitality school. This independence is fundamental to their credo; the sense of family away from any larger conglomerate influence means its students learn how to be the best they can be, without meddling outside influence. 
IMI Luzern puts the safety, comfort and ease of its students above all else. See why so many students are travelling to Switzerland to begin their careers in hospitality here.
If you are interested in pursuing a career in hospitality, contact IMI Luzern directly.
IMI Luzern
Lucerne (Luzern in German) is a city in central, German-speaking Switzerland. Nestled between the shores of Lake Lucerne and the river Reuss, and a short distance from the Swiss Alps, Lucerne is a place of enormous natural beauty and attracts tourists all year round. Situated in the heart of Europe, you can also take the train to Paris, Rome or Berlin. 
In this beautiful city is IMI Luzern, made up of International Management Institute Switzerland and International Culinary Institute Switzerland. IMI Luzern is a successful, independent, private hotel management institute, with a highly qualified core faculty, supported by inspiring visiting lecturers. The small classes assure personalised attention while the impressive accreditations can guarantee quality.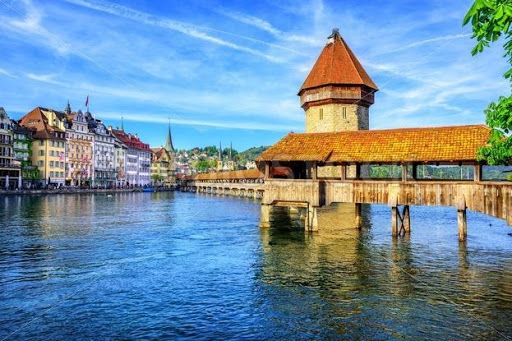 Luzern
The aim is to prepare you for a great future, rich in international experiences and challenges. The social programme will teach you about other cultures, other music and other traditions, as well as provide opportunities to learn French and German in one of the safest and most beautiful countries in the world.
IMI Luzern has a wide variety of programmes, any one of which will challenge you, provide you with knowledge, management skills and practical training for your future career. They range from Foundation to Diplomas, through to Bachelor's degrees and Master's degrees, as well as short courses. Whether your focus is Culinary, Hospitality or Business/Marketing, IMI Luzern has something to offer you. 
Academic Excellence
The quality of your education is assured through UK validations for IMI's degree programmes. The Hospitality, Business and Marketing BA (Hons) degrees are validated by Manchester Metropolitan University and the Culinary Arts BA (Hons) by Oxford Brookes University. 
This means, on graduation, students receive two awards, one from IMI and one from the UK validating institute – an excellent combination of the Swiss hospitality tradition and UK academic excellence. 
IMI was also delighted to rise for the second year in a row in the QS World University Rankings, climbing to 11th place of all hospitality schools globally. This is a true recognition of the school's status as one of the leading specialist education providers worldwide. 
"I believe change is possible by inspiring people to live passionately every day while having a constant enthusiasm to learn something new! I took this lesson from IMI and have applied it ever since in my professional career." - Karla Suleman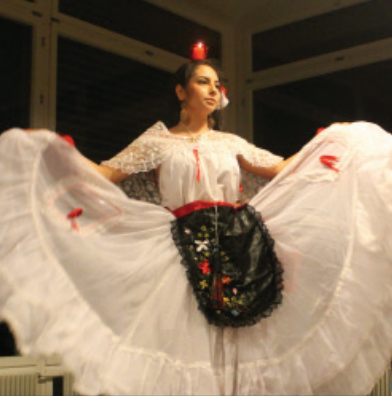 Karla Suleman, Mexico
BA (Hons) in International Hotel & Events Management
Conference Concierge, The Ritz-Carlton, Cancun, Mexico
Individual Care
IMI Luzern's focus is personal care and attention for each student. Each student has a personal consultation on arrival at the school and the Internships team will then start to search for individual placements for each student. 
Students are supported at every stage of the process through CV writing classes, guides to applying and interview skills workshops. There are also regular Career Days on campus where some of the world's leading hospitality companies (Ritz Carlton, Sandals, Hyatt and more) present on campus and then interview directly for internship and management training positions.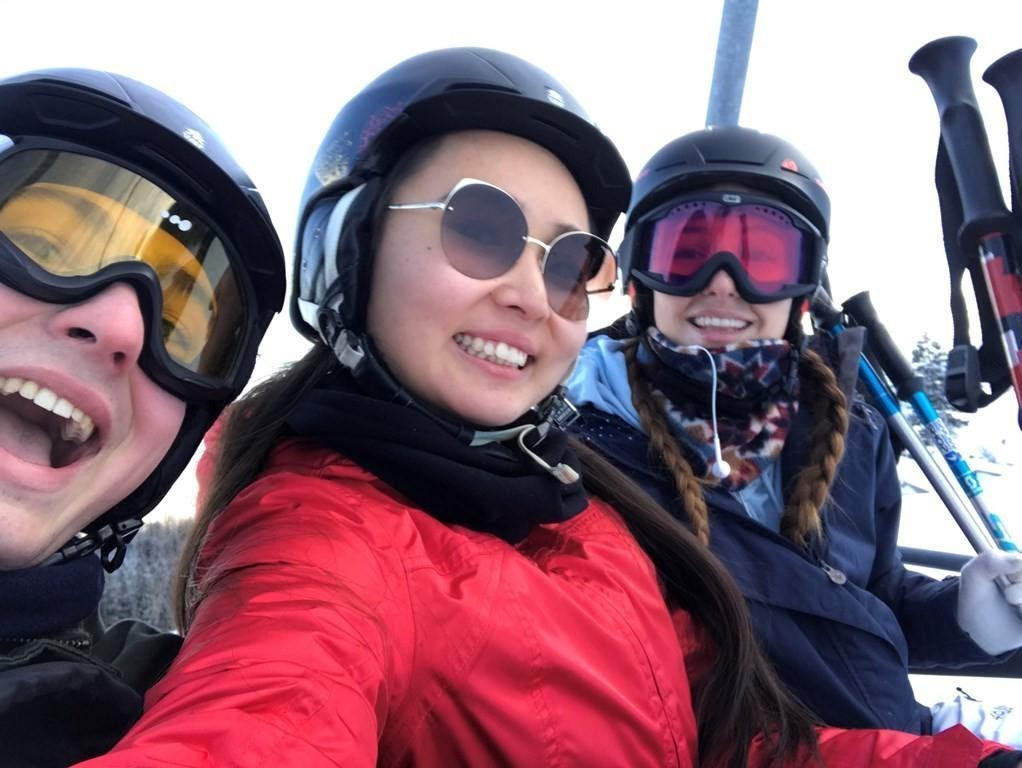 Opportunities to explore Switzerland
IMI Luzern guarantees finding job opportunities for all of its graduates. You will be first in line when it comes to paid practical training opportunities. IMI Luzern's excellent reputation with major international hotel chains means that companies are the ones to approach IMI to recruit students like you for management training programmes and future leadership roles.
Cuisine and healthy food is of fundamental importance to IMI and all its students. With approximately 40 nationalities on campus, IMI specialises in ensuring all the food requirements are met by offering the best local fresh food every day. Included in the fees are breakfast, lunch and dinner from Monday to Friday and brunch and dinner on Saturday, Sundays and public holidays. Each day you will enjoy fresh, delicious food delivered to your table from the local, specially selected farms and lakes around campus.
"My best experience at IMI was living in a culturally diverse environment. Being in contact with so many other cultures improved me not only as a professional, but as a person. I owned a business in Brazil and it occurred to me that the more I worked within the industry, the more I saw how connected and relevant the knowledge I gained at IMI is in the real world." - Thiago Taricano

Thiago Taricano, Brazil
BA (Hons) in International Hotel & Tourism Management
Professor and Coordination Assistant, Wizard - Management Consultants, Ohio, USA
Internships
An internship in Switzerland not only offers invaluable experience and the chance to learn a new language and culture, but it also pays well with the minimum monthly salary currently set at 2,212 CHF. Hospitality undergraduate degree students complete at least 12 months of internships and culinary students at least one six-month placement but students can choose to do more to enhance their experience. Often, students will do one placement in Switzerland and one internationally at one of the larger, global brands.
Through IMI's excellent network of contacts and reputation in the industry and the reputation, the Internships Team will help you to find suitable and challenging positions, either in Switzerland or abroad.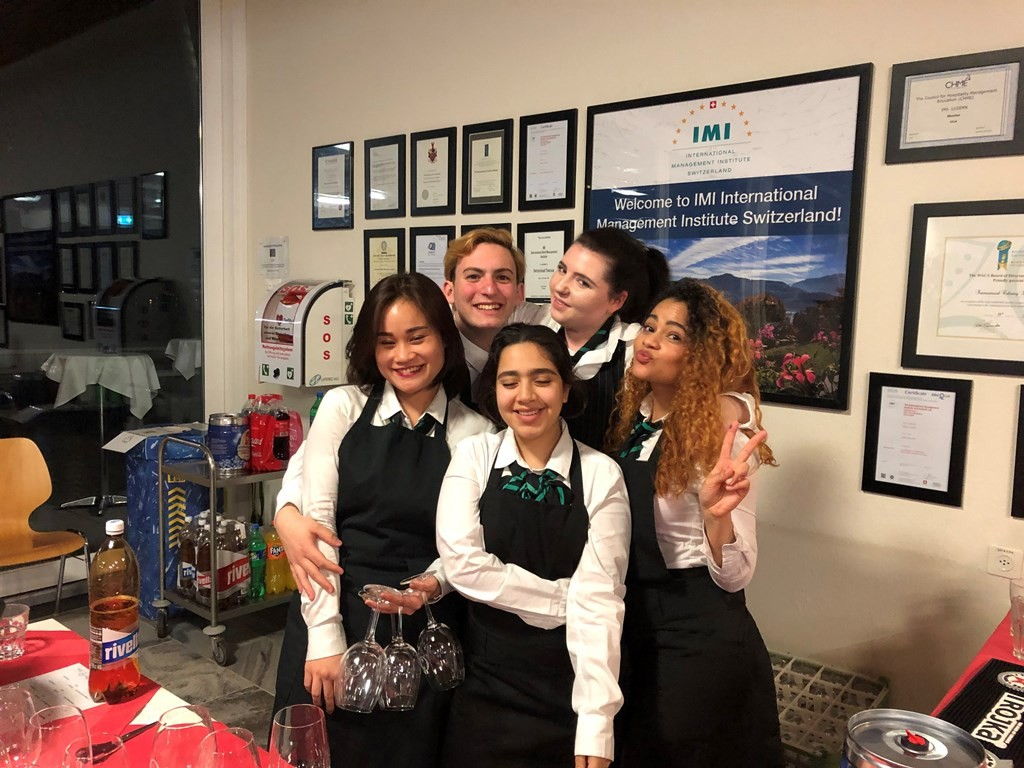 IMI Luzern students hard at work
An internship is a period of practical training which allows you to put into practice what has been learnt during the academic semester. IMI accepts internships of a minimum 22 weeks duration and in some programmes the internship is an integral part of the course.
In most cases, IMI will send your resume to employers and aid in organising an interview. Students are given information about the workplace and briefed for the interview. If the interview goes well, a contract will be signed between the employer, the student and the school.
For internships overseas, support is given throughout the whole process: CV review; connecting you with reputable companies; interview advice; and contract review. The Internships Team also gives advice and assists with the paperwork required to facilitate work permit applications. It should be noted that the internship salaries abroad vary according to the local market and IMI guides its students individually regarding their internship location choice.
Unlike most other hotel schools, all these services are provided free of charge for the first and second placement, as well as any additional placements the student wishes to embark upon. It is also important to note that you do not have to pay school fees during your internship.
If you are interested in pursuing a career in hospitality, contact IMI Luzern directly via the form below.