Are you looking to advance your career or for a new challenge?
The University of California, Irvine - Division of Continuing Education (UCI DCE) serves the learning and career development needs of people from around the world. They provide a wide range of education types including certificate and specialized studies programs, short courses, internship experiences, and pathways to OPT.
A part of the University of California system, UC Irvine is ranked eighth among all public universities in the U.S. and 36th among all national public and private universities, according to the 2021 U.S. News & World Report "America's Best Colleges". It is also among the Top Universities for international students.
UCI is a major research university with the friendly feel of a small college in one of the most beautiful and vibrant regions in Southern California — Orange County, famously known as "The O.C."
Discover how UCI DCE can benefit you by filling in the form below.
International Programs
How would you like to have the University of California, Irvine on your resume?
For international students such as Davood Shahabi, UCI DCE offers life-enriching academic, professional, and cultural experiences to help students succeed in today's competitive global environment, including:
"While I was looking for a program that was about six to nine months long, I discovered UCI, located in a beautiful, safe business district of Orange County. I did my research, and it seemed to be a perfect situation to gain first-class skills in business and operational management."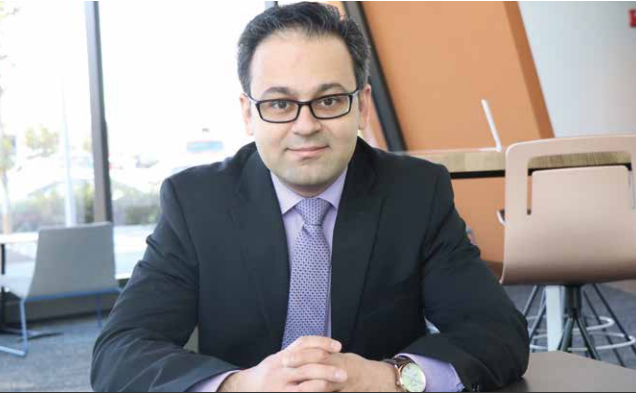 Davood Shahabi
After getting his MBA at University of Technology Malaysia, Davood earned a good position in his native Iran, but studying and working in the United States was his dream, which UCI helped make happen.
Davood completed two certificate programs, ACP International Business Operations & Management (IBOM) and ACP Project Management, followed by a life-changing internship.
With a little help from UCI, Davood also got his visa after four attempts and nearly two years of waiting. And after his Optional Practical Training (OPT) at CalOptima health insurance agency, he received an offer for full-time employment from Kindred Healthcare, a national healthcare provider. It finally led to a green card and status as a permanent U.S. resident. 
"Without UCI's assistance, I could not have achieved my dreams," he said.
Here, we will detail how studying at UCI DCE can give you a competitive edge in finding the next role in your career.
English Language Programs
Having a fuller understanding of the English language can allow you to more freely and effectively work, communicate, and succeed in the global community. DCE can help you improve your English-language skills in authentic academic, business, and social contexts.
Intensive ESL: Sharpen your academic English for university-level study
Business English: Improve your business communications for professional development
Conversation & Culture: Fun and interactive, a chance to learn and practice everyday conversation.
Online ESL Courses: Improve your English language ability from the comfort of your home
Certificate Programs & Internships
Accelerated Certificate Programs (ACPs)
In just three months, learn the most current trends in your industry and apply that knowledge to gain the expertise, networking opportunities, and skillset to advance your career. ACPs are specialized postgraduate programs that blend both theory and practice, but with a particular emphasis on real-world experience. 
Davood enrolled in two ACPs, ACP International Business Operations & Management (IBOM) and ACP Project Management, which he chose because it is a skill " that can be applied to virtually any industry."
After completing two ACPs and a 10-week internship experience, you may be eligible for work experience in the United States with Optional Practical Training (OPT). 
Optional Practical Training (OPT)
What better way to improve your resume than by including work experience in the United States?
With OPT, you have the possibility of working in a full-time salaried position for up to one year on your student visa. This opportunity is granted through the United States Citizenship and Immigration Services. 
In doing so, you can learn vital skills, expand your knowledge and experience, refine your language skills, and expand your network.
Davood once again can attest to this experience, with his three-month internship, which was a "great opportunity to learn about professional work environments in the U.S. and get a taste of the financial markets here."
His OPT also led a contract position at CalOptima wherein he "built up [his] resume and applied for a permanent position." This led to an offer "from Kindred. It resulted in the green card process and U.S. residency."
Success Through Academics and Research Programs
Prepare for your dream of pursuing a bachelor's, master's, or doctorate degree in the United States. 
DCE's Success Through Academics and Research programs (Undergraduate and Graduate)offer a unique educational experience to help you become a standout applicant and thrive at UCI or any other U.S. universities.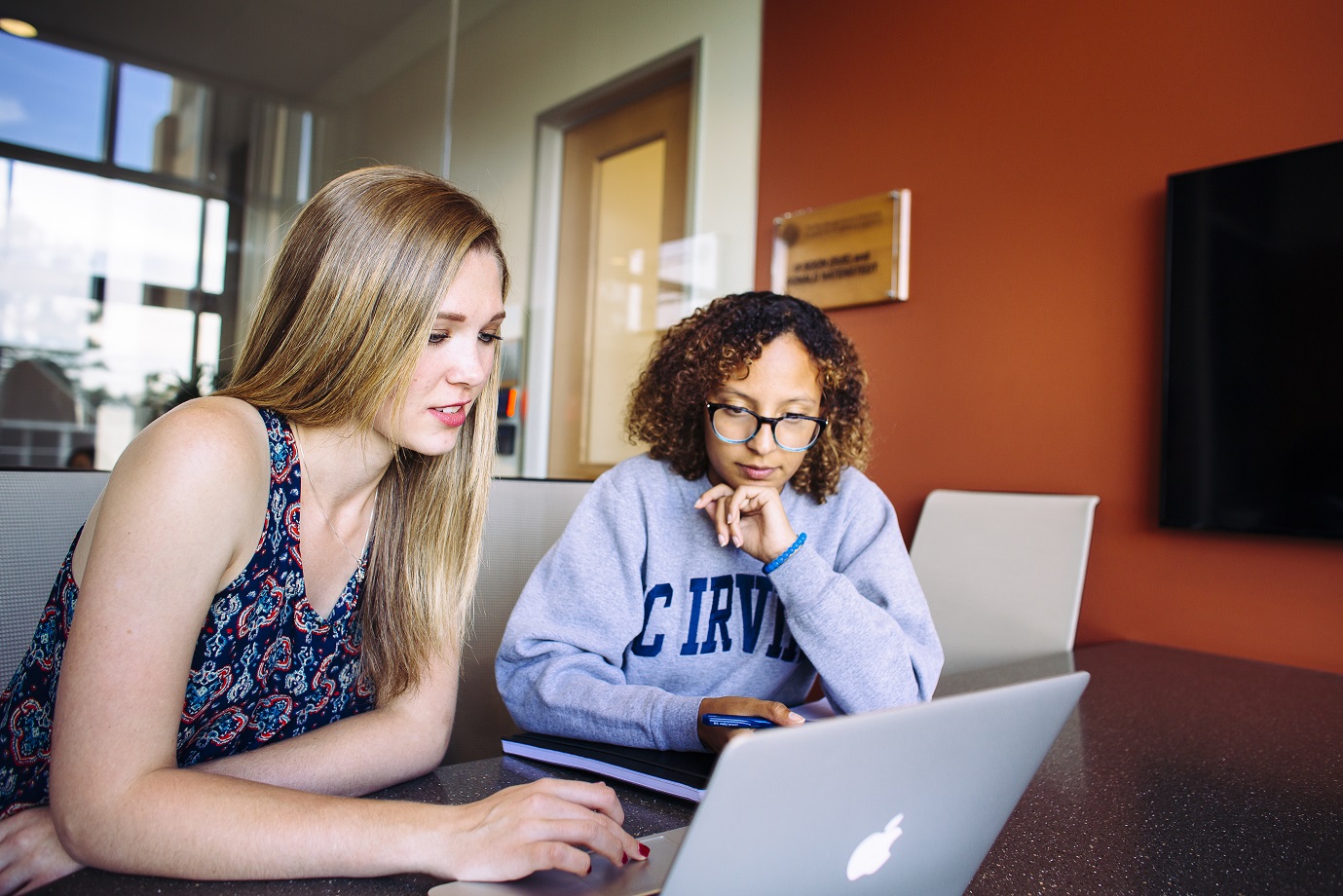 Undergraduate Success Through Academics and Research (STAR)
This program gives students essential skills and cultural learning opportunities to help them advance and succeed in their undergraduate education in the U.S.
STAR provides American & academic cultural seminars, academic English courses, pre-college courses, and research and critical thinking skills preparation for setting a strong foundation for academic success in students' future college education.  
STAR will also allow students to navigate college campus resources, explore their major and career options, and determine a right-fit university / college for their educational trajectory.
Graduate Success Through Academics and Research (STAR)
This STAR program also aids postgraduate degree-seekers with a learning environment for becoming competitive applicants to and successful students in high-ranking U.S. graduate programs. 
STAR helps students familiarize themselves with demanding graduate school culture at a top university, build a strong professional network, and set an educational path for reaching their goals.
STAR offers two tracks of study: Research and Business.  
Experience UCI Programs
Experience academic and social life at the University of California, Irvine with these flexible programs that give you the experience of university courses at one of the top 10 universities in the USA.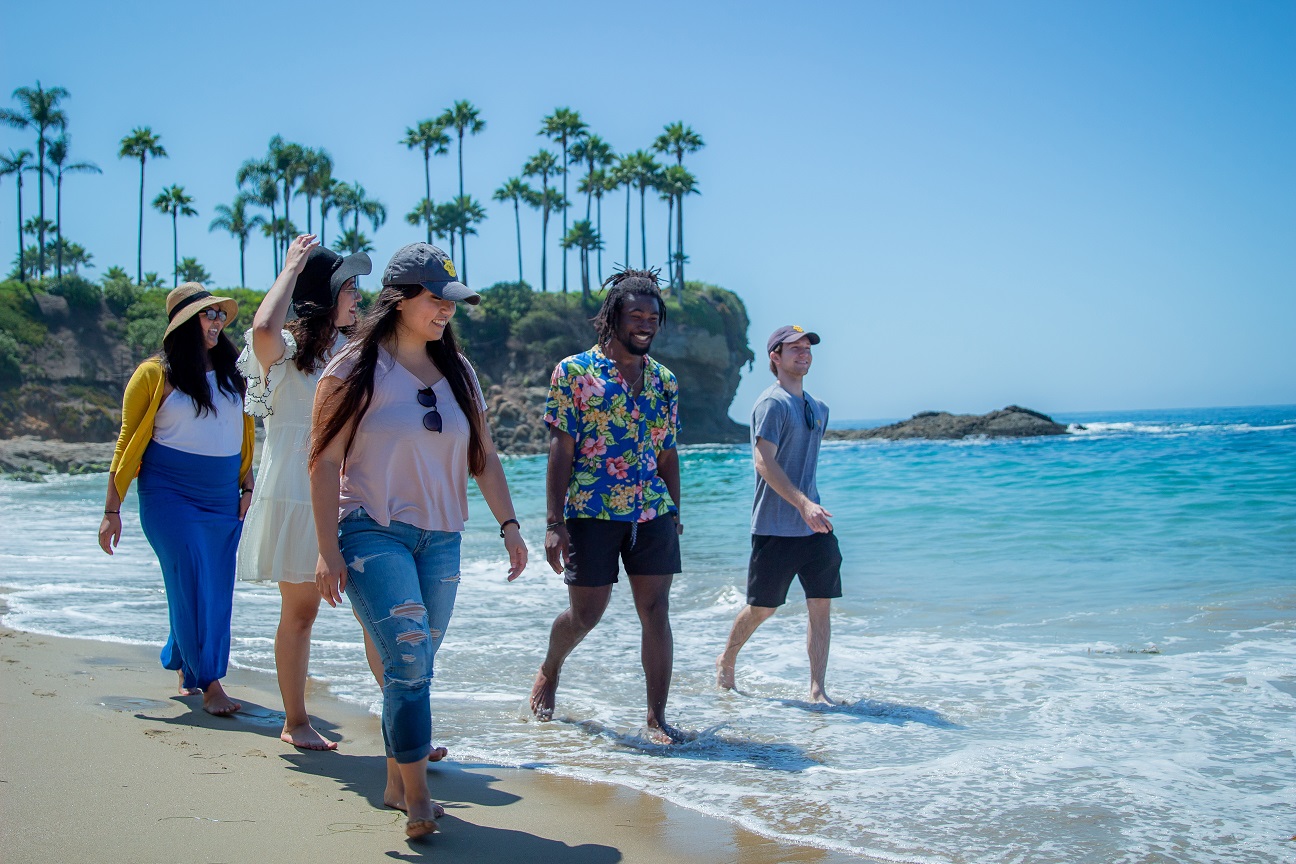 Academic Study Abroad Program (ASAP)
ASAP provides undergraduate and graduate university students an incomparable university experience by studying abroad at UC Irvine for three, six, or nine months. Students take courses that may transfer back to their home university degree programs.
Experience University Research (EUR)
Immerse yourself in the academic culture and vibrant campus life of UCI. During this intensive summer program, both local and international students learn research methodology, strengthen their presentation skills, and choose from a variety of university-level electives taught by UCI professors and field experts.
Tracks are available for high school and university students. 
Experience University Research Online Courses
This enrollment is for anyone! Students can take one or more courses to build practical skills, gain invaluable experience, and to become better prepared to attend a competitive university, whether seeking a bachelors, masters or PhD degree.
Experience University Research Online Law Program for Undergraduates
A short, fully-remote program designed for international university students and recent graduates who are considering a career in Law or International Business.
--
What reason do you have for not considering UC Irvine? Contact a representative via the form below to find out more.