Today, online learning has become the norm for students and professionals all around the world.
The convenience of remote learning combined with its flexibility and the increasing quality of virtual learning platforms means that you can study whatever you want, no matter where you are from or where you are currently based. The only question now, is which online university should you choose?
With options for bachelor's degrees, master's degrees, and doctorates, the Global Humanistic University (GHU) can help you take the next step in your career. And if you really want to stand out from the crowd, the GHU offers online doctoral degree programs in Business Administration, Finance, and Law. You can also specialise in a variety of research subjects such as organizational leadership, real estate management, corporate social responsibility, energy, and health administration.
As a truly unique model for education, GHU is 100% online and multi-lingual. Thanks to the partnerships GHU has with over 130 professors and advisors in nearly 40 countries, you can take almost any course in your native language. In fact, their staff speak a combined 17 languages!
Their international faculty are all highly regarded in their respective fields and bring a wealth of knowledge and experience to the students at GHU.
As you'll see below in our top five benefits of earning a PhD or DBA online, the advantages are numerous – for you and even for the environment. As a fully online university, GHU has a zero carbon footprint, so when you choose to study at GHU, you also make an active choice to help protect our environment.
Read the top five advantages of remote learning below and fill in the form to receive information from GHU and an invitation for a personal conversation with their Dean.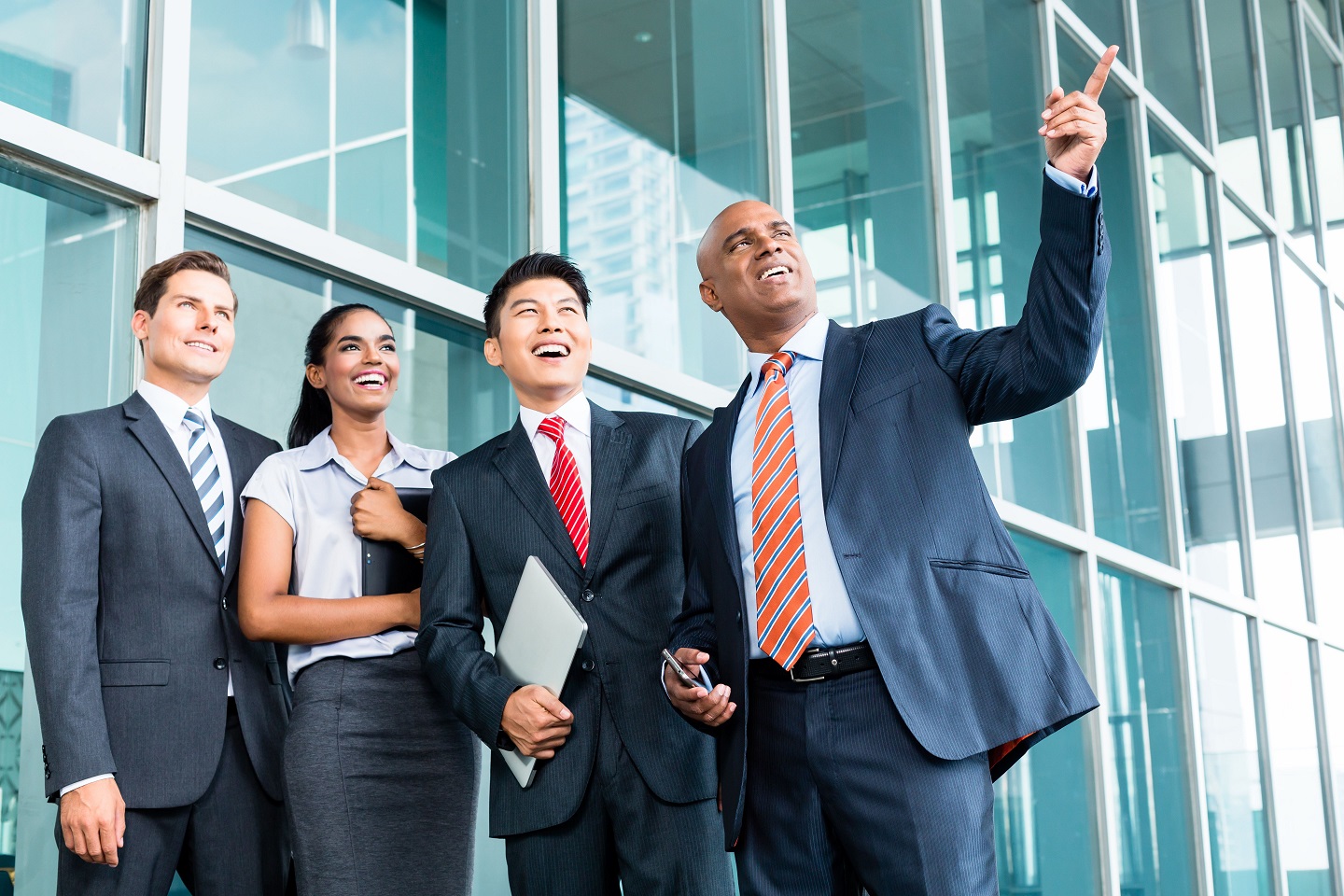 1. Getting a PhD online can easily fit into your schedule
Have you got a busy schedule? Then an online degree is the perfect solution for you!
Studying online gives you an incredible amount of flexibility which very few campus-based institutions can offer. For starters, there's no fixed semester enrolment date - you can register and begin your classes at any time.
By doing your PhD online with Global Humanistic University (GHU), you can take classes from anywhere so there's no commuting to eat into your day, no traffic to hold you up, and no pressure to appear somewhere on time. And since you can create your own schedule, you can weave classes into your professional and personal life, balancing coursework around your current job, hobbies and family commitments. You'll be free to study, research, and write based on the timetable that works best for you.
That kind of flexibility is especially important when you're thinking about taking a doctoral program because you need a long-term education solution. A PhD or DBA isn't like a short certificate course. You'll be enrolled on a self-paced program for an average of three years or a maximum of seven years.
Earning a Doctor of Philosophy (PhD) Online
Watch a short video clip below and explore their website to learn more about GHU's Doctor of Philosophy in Business Administration, Finance or Law.
2. Getting a PhD or DBA by distance learning gives you a personalised education
When some people think of elearning, they imagine a series of pre-recorded content for the masses, a la MOOCs (Massive Open Online Courses). While there are millions of courses like this, if you're interested in getting an advanced doctoral degree, it's important to find an institution that lets you choose your own topic of research and gives you personalised learning and support.
The Global Humanistic University (GHU) is one such institution, as PhD candidate Darrin Dookie was happy to explain: "My studies are tailored around my personal schedule, sessions with my PhD advisor are one-on-one and very interpersonal, my PhD advisor is renowned and versed in the field."
GHU truly offers a one-on-one approach to online learning. You'll be matched with one professor who will be responsible for the supervision of your program, and you'll have a second professor for your dissertation. Your PhD supervisor will guide you when choosing research topics, and he or she can also help you navigate research portals, web resources, and online libraries.
---
Throughout your online program, experienced, highly qualified professors will collaborate with you, giving you individual attention and assistance.
---
Not only will your professors and advisors be available when you need them, you'll also have 24/7 access and support via GHU's online environment. Classes are conducted in their modern virtual platform, which also impressed Darrin, "The GHU online campus is super-efficient, user-friendly, and ubiquitously accessible."
Earning an online Doctor of Business Administration (DBA)
GHU's Doctor of Business Administration (DBA) is the highest possible postgraduate degree that can be awarded by an institution of higher education for significant professional experience at a senior level. This kind of degree offers you a unique qualification that demonstrates your specialist knowledge in your chosen field, which is further enhanced by hands-on research activities.
3. Earning a postgraduate or doctoral degree online can increase your profile
You might think that because you are studying 100% online, you will not have any in-person experiences, but that's a myth which doesn't apply to all online universities. With GHU for example, a PhD study usually comes with opportunities to travel and to attend international conferences, or conduct field trips abroad.
This also creates networking opportunities for you to meet and mingle with experts in your chosen field of study.
Upon graduation, you'll join an international alumni community and be part of an elite group of people who have obtained one of the highest degrees in the world. As a doctoral degree holder, you'll benefit from a stronger reputation and industry profile which will elevate your position in both your professional and personal life.
But remember that not all online doctoral programs are created equally! Make sure you choose one that has the right credentials. Based out of Curaçao in the Caribbean and following European standards and guidelines, the Global Humanistic University is accredited and well recognized. Moreover, GHU's programs are run in collaboration with Harvard Business School, University of California, Riverside and Schiller University.
---
Still need convincing? Keep reading for two more benefits of online learning or jump to the form and you'll hear back from GHU in no time!
---
4. Online learning helps cut the cost of university education
With no commute to worry about, you'll save money on travelling and eating out. And since you be studying online, you won't need to give up your job, find new accommodation or move to a new city or country, which naturally means less stress and fewer costs.
You'll see further cost savings in GHU's affordable tuition fees. Advanced degrees such as PhDs and DBAs typically cost from $30,000 to $50,000 whereas with GHU, tuition is approximately $25,000 for 180 credits as per the ECTS (European Credit Transfer and Accumulation System). You can pay in monthly installments, and when you fill in the contact form, you can enquire about scholarships or tuition discounts.
Just because you're learning remotely doesn't mean your education is of lower quality. Much like face to face learning in a physical classroom, your online PhD courses will include a good mix of virtual lectures, discussions with fellow students, group work, project-based learning, tutorials, exams and essays.
5. Your online doctoral degree can help you earn a higher salary
With online degrees becoming so popular over the last five to ten years and especially in the wake of the Covid-19 pandemic, more employers all over the world are recognizing the value of distance learning.
Having a PhD or DBA attached to your name is one of the highest credentials you can earn, which will set you apart from other job candidates when applying for a new role and give more fuel to your arguments when negotiating for a raise.
As well as demonstrating your ability to write a proper scientific document, a PhD shows employers that you can conduct and analyze research, work independently, and present ideas to international audiences.
Another advantage worth mentioning is the personal characteristics you will develop during the course of your online degree. For example, you'll have concrete examples of how you managed your time effectively, organized a busy schedule and demanding workload, plus communicated across borders, devices and time zones.
Doing a PhD or DBA degree online also demonstrates that you have a high amount of self-motivation and commitment – qualities every employer will value and few employees can consistently exhibit.
So what are you waiting for? Give your career the boost it's been needing and enquire today!