The University of California, Irvine supports students no matter where they are from.
UC Irvine Division of Continuing Education (DCE) serves the lifelong learning and career development needs of individuals from around the world.
Brazilian DCE alumna Mariana Boeira Pozas is the perfect example of how life changing this experience can be for students. She describes what it is like to study at UC Irvine while building a new life in the United States.
If you would like a personal response on how you can study at the University of California, Irvine, please fill out your details below.
Deciding on UC Irvine

Mariana Boeira Pozas
Now living in Laguna Beach, California, with her husband and two children and working as a data analyst at AWM Smart Shelf, a leader in innovative retail marketing, Mariana graduated from DCE's Business English program in 2018.
When her family decided to move to the United States, UC Irvine was the obvious choice.
Through a wide range of educational opportunities including certificate and specialized studies programs, short courses and strategic partnerships, UC Irvine provides learning pathways for those seeking career advancement or personal enrichment. Today, they offer over 80 industry-relevant certificates and specialized studies programs on campus, online, and at corporate sites. 
Mariana took Data Science and Predictive Analytics and Digital Marketing certifications, as well as Business English - how exactly did these courses help advance her career?
"When my family and I decided to move to the U.S., I realized I needed to update my digital skills and learn data science, too. I had to find a great university, and I thought there was no better place on earth than California. So today I say UCI programs were crucial for my career. In data science I'm a total newbie, and when it comes to digital marketing, I realize that I know a lot, but it's a field where things change very fast. So I always have to refresh my knowledge. And when I say always, I mean every other month. It is super fast."
The University of California, Irvine is ranked 9th amongst all public universities in the United States and 36th among all national public and private universities, according to the 2020 U.S. News & World Report "America's Best Colleges" ranking.
Despite UC Irvine's strength in education, many universities in California and the United States in general also offer strong marketing programs. What was it that made Mariana decide on UCI Division of Continuing Education?
"I studied at UCSD for a few months in 2002 when I lived in San Diego, so I already knew and trusted the University of California system. Also, my family and I wanted to live in Orange County — it's a great place to raise kids — and I didn't have any doubts about what would be the best university to apply to for these programs."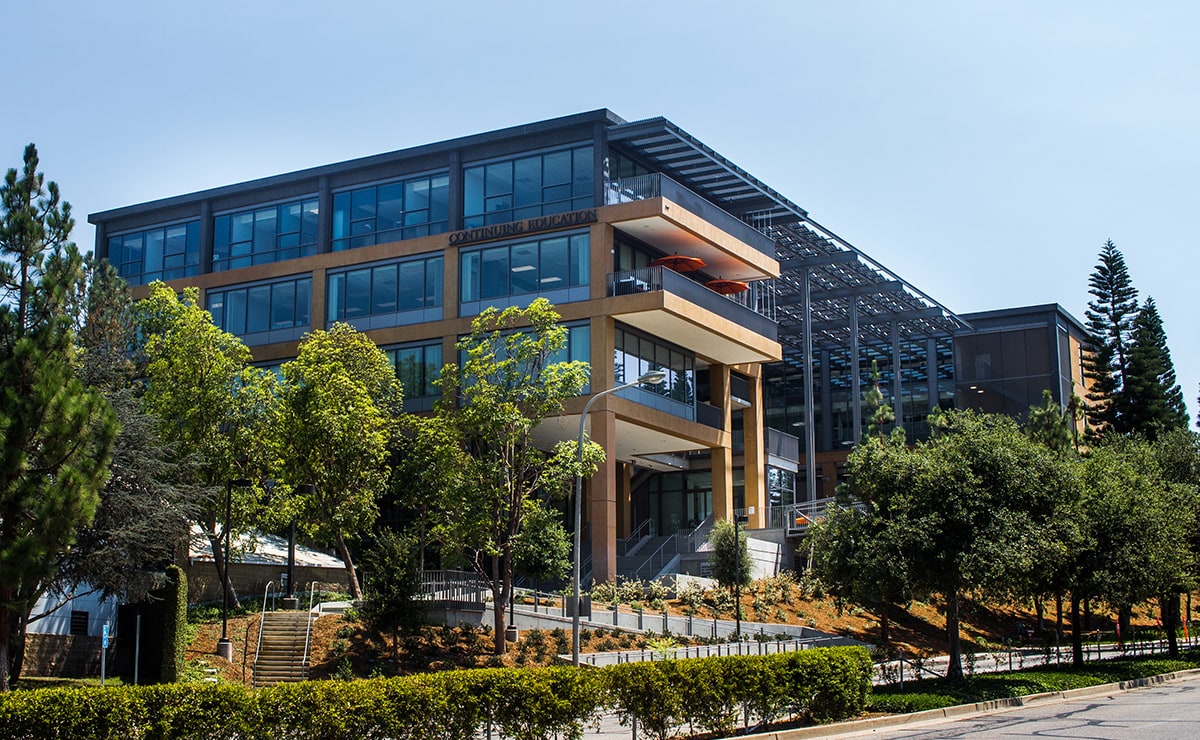 UC Irvine's Division of Continuing Education
While education is a noble pursuit, it is of course vital to be able to find employment after graduating. In what way did studying at UCI help Mariana find her new position?
"I applied for the internship through UCI DCE. I saw on Indeed.com that AWM Smart Shelf was looking to hire a data scientist and I thought, well, maybe they'd accept interns. So I sent an email with my resume and in 30 minutes one of the CEOs called and said, 'Why did you send your resume if we don't have any positions for interns?' I told him, well, we never know if we don't ask. He said he loves proactive people, and asked if I could come for an interview. Well, the rest of the story is still happening, as you know."
Living in Coastal Southern California
The sunny weather, dramatic coastline and educational and employment opportunities; choosing to move to Southern California almost speaks for itself. UC Irvine's campus is based on the coast, a short distance from Los Angeles and San Diego, so students have access to beautiful beaches and watersports as well as all the cultural and economic resources those major cities have to offer.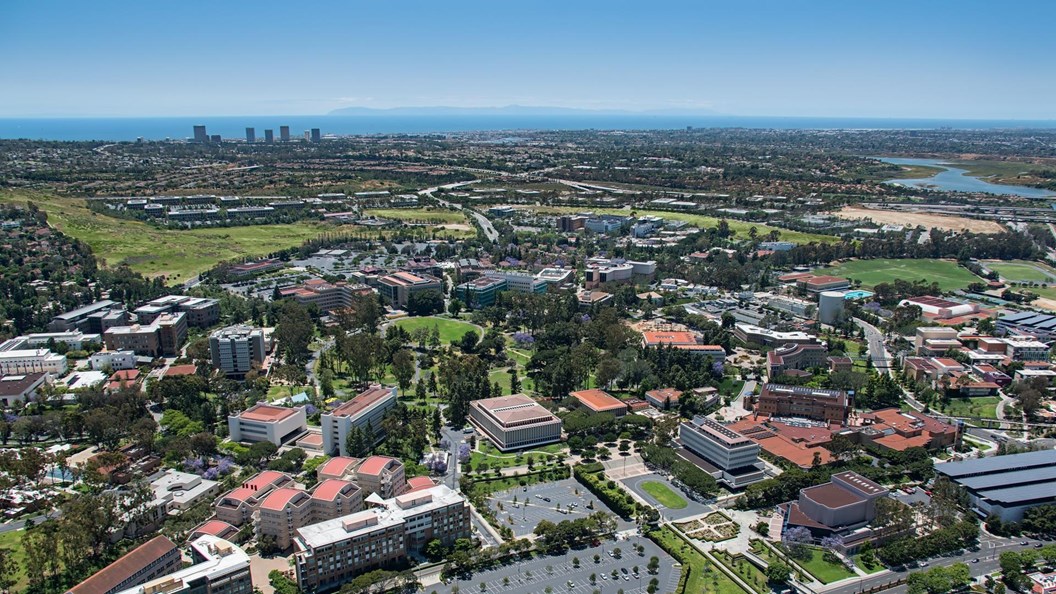 Irvine, California
But Brazil isn't short of beautiful beaches or career opportunities either. So what is it that made Mariana move to Orange County?
"My husband, Rafael, and I both lived in San Diego in the past and love California. When we got married, we always thought we'd come back so the kids could have this amazing experience of living abroad. I know what you might be thinking: Living in a different country with kids, working in an American company in a new field, with a completely different culture and language. She might be crazy! Well, yeah, a little. But I can tell you, I've never been so happy."
With such a big change though, adjusting must have been difficult.
"What stood out most is that Americans are task-oriented and Brazilians are relationship-oriented. Both are great qualities. And if I understand how to use them appropriately in different circumstances, that could be a big advantage for me. I'd also say that problems are solved faster here than in Brazil. There's a lot of bureaucracy and it usually takes more time to solve problems. But at the same time Brazilians are very creative. 
So, when we have a problem, we start thinking in more than one way of solving it because we never know if the first solution will work."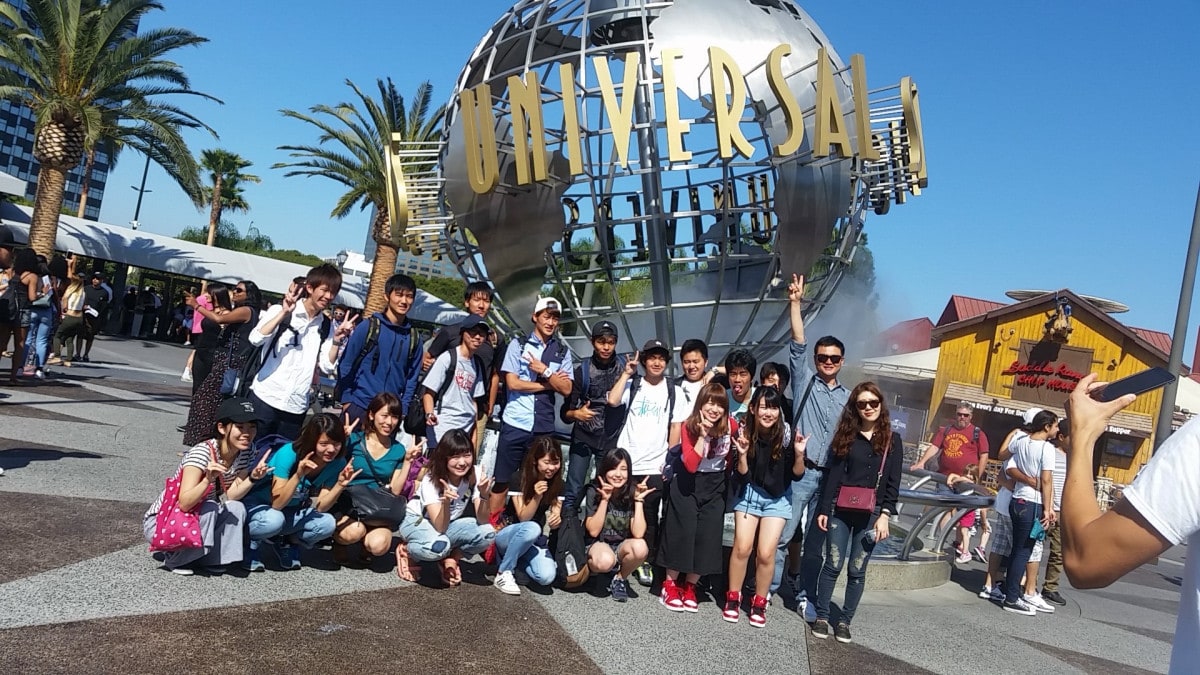 One of the many trips organized by the activities team
Luckily, UC Irvine provides its students with a dedicated activities team that organizes field trips and events, to help make the experience immersive and extend learning outside of the classroom. There is also an International Student Support Program to aid the acclimation process.
"In the beginning it wasn't easy. Our kids didn't speak English, they had no friends, and they pushed themselves a lot to keep up. But we've adjusted really well. My husband got a visa for starting his real estate business here, and he's very excited."
--
Since 1979, UCI's Division of Continuing Education has provided students with university-level English language skills, academic preparation, and professional knowledge to help them succeed in today's competitive global environment.
If you wish to develop academically and professionally in beautiful Southern California, please fill in the form below and directly contact a representative.