GEM in southeastern France is one of the world's best business schools.
France is frequently regarded for its rich culture, natural beauty and dynamic economy, though perhaps it is not esteemed enough for its prestigious business schools. There are many across France and we would like to highlight one for you today, Grenoble Ecole de Management (GEM), one of France's leading business schools, which specialises in Business and Management.
To download GEM's international student brochure and find out more, please fill in your details below.
A Prestigious School of Business Sat Under the Alps
Founded in Grenoble, often known as the 'Capital of the Alps', Grenoble Ecole de Management has gone on to earn national and international recognition. Each day, GEM's 8,000 students and 500 employees strive to improve and work to solve complex problems for business and society, whether they be in the digital world, healthcare, energy, entrepreneurship, sharing economy or geopolitics.
Grenoble is a city of science and technology and has greatly influenced GEM, to the point that the school has gone on to become a world leader in the fields of Technology and Innovation Management. Grenoble is the world's fifth most inventive city (Forbes) and has fostered the institution's success.
With its own unique educational model, GEM has become a hub for creativity, experimentation and strong study methods. GEM offers 50 programs in French and English which cover all levels of study from undergraduate to graduate, doctoral and continuing education.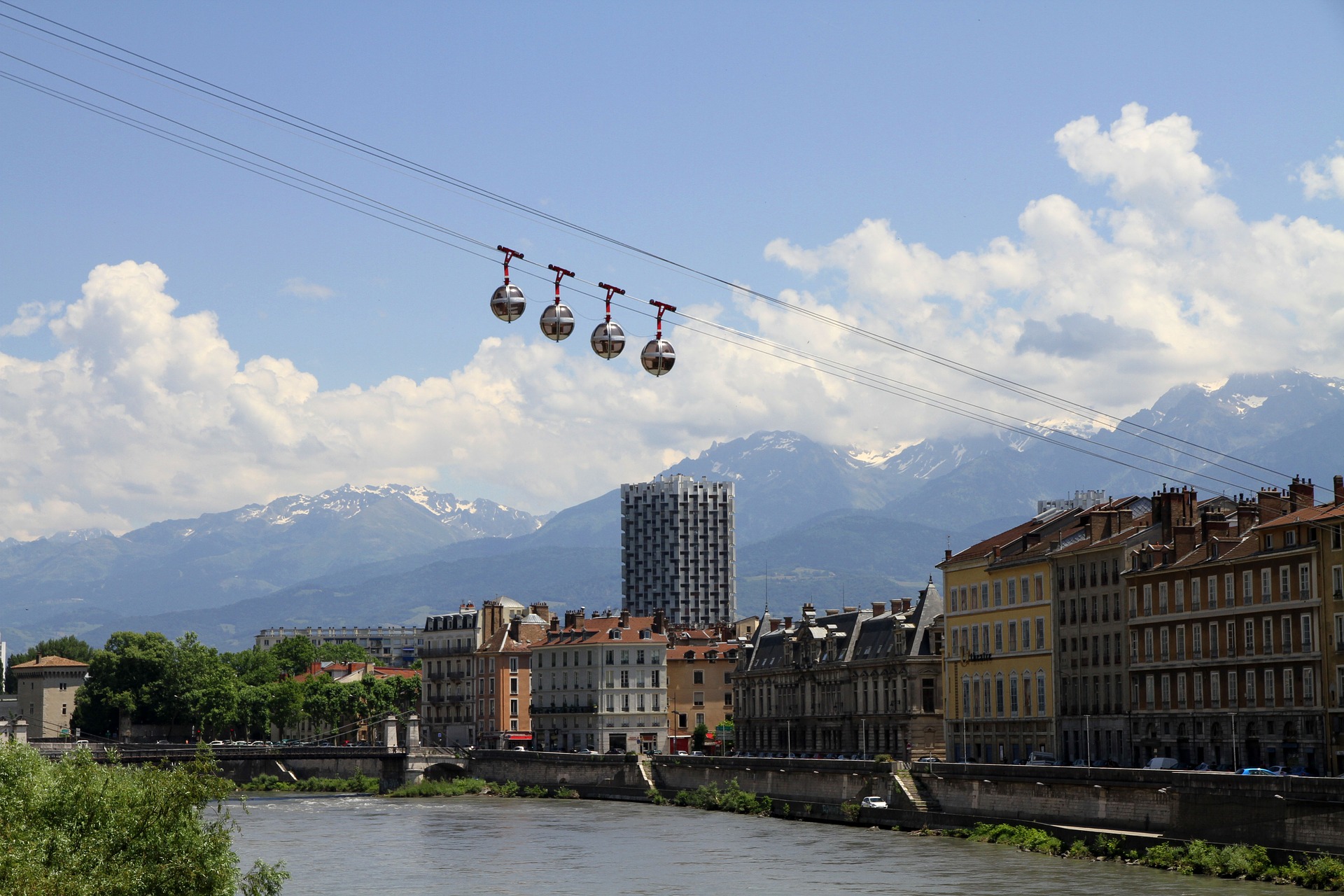 The city of Grenoble, the Alps in the distance
Grenoble Ecole de Management
The school is accredited by AACSB, EQUIS and AMBA (also known as Triple Crown accreditation) and is a member of the French "Conférence des Grandes Ecoles". Its programs are consistently highly ranked in major international economic journals, papers and magazines.
GEM is affiliated with the Grenoble Chamber of Commerce and Industry and is a founding member of the GIANT Innovation Campus in Grenoble (considered to be the French equivalent of MIT) as well as an associate member of the Université Grenoble Alpes Community. 
Grenoble Ecole de Management Supports International Students
Among Grenoble Ecole de Management's great accomplishments is being awarded the Bienvenue en France (Welcome to France) label by Campus France for the quality of its integration services for international students.
This decision was made by Campus France based on the following factors relating to GEM:
The quality and accessibility of information designed for international students
Support services (orientation, integration, advising, etc.)
Academic programs
Housing
Campus life
Post-graduation follow-up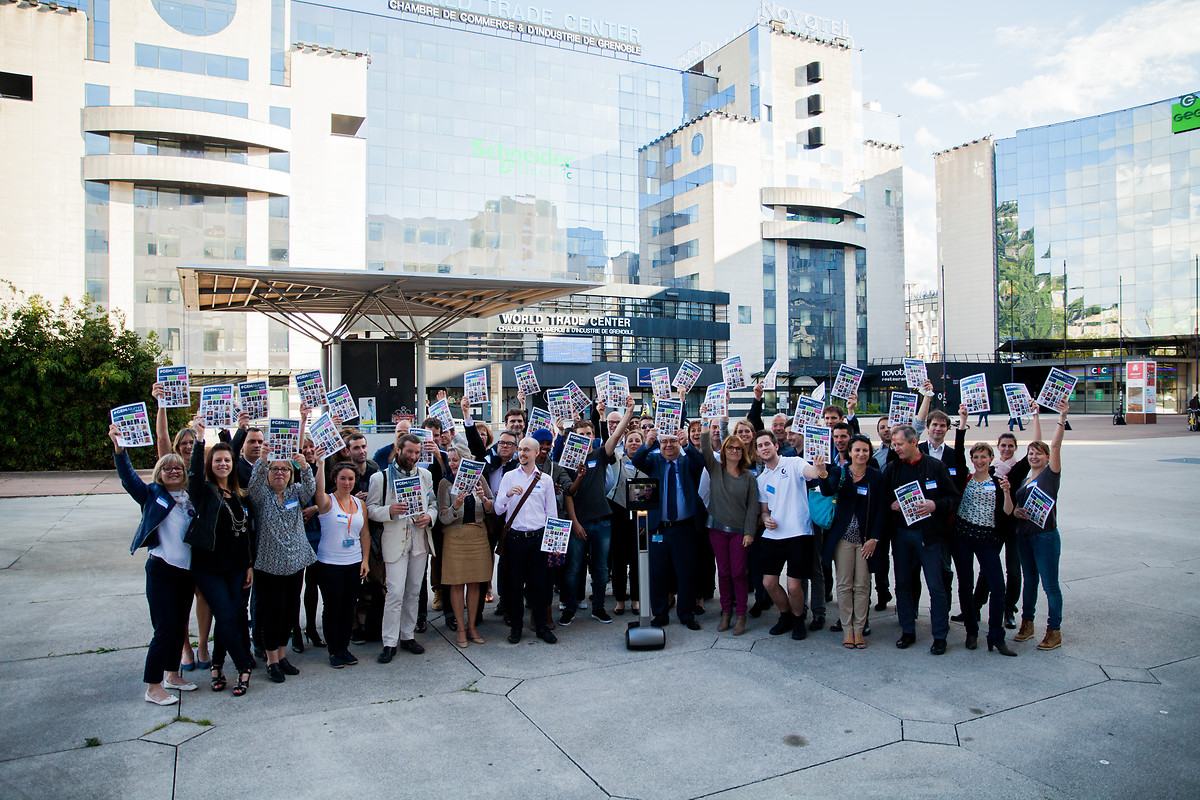 GEM students and staff visiting the World Trade Center of Grenoble
Grenoble Ecole de Management's International Student Services are very thorough and include an International Student Integration Service, which provides general information about administrative procedures to settle in France, as well as more general help on how to integrate oneself in Grenoble.
GEM also provides a guide for international students regarding visas, budgets, housing, insurance, daily life and other important information. To download it, please fill in your information here.
GEM Alumni Go On to Great Success
Each year, the GEM Alumni network awards GEM Trophies, given to graduates who have gone on to enhance society and improve the reputation of Grenoble Ecole de Management.
In 2018, the Entrepreneur GEM of the Year award was given to Ana LaBorde, an alumni from Mexico who was awarded for her expertise in Management of Technology and Innovation, excellent tools that pave the way for extraordinary achievements.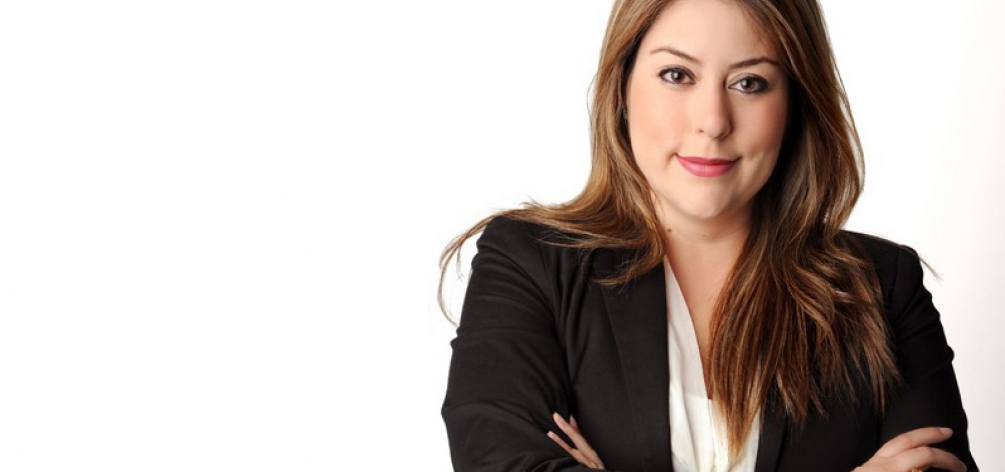 Ana LaBorde
Ana LaBorde founded BioSolutions in 2010, the first company in Mexico to produce bioplastics from agricultural byproducts. Her goal was to reduce the carbon and water footprints from traditional plastics. 
BioSolutions developed a proprietary patented technology to produce biocomposites based on natural fiber, rich in cellulose, a byproduct of the Agave Tequila and syrup industry in Mexico, therefore offering a sustainable alternative to the packaging and plastic industry. In 2012, Ana was one of the TR35 award recipients granted by MIT's Technology Review Magazine as one of the 10 most innovative companies of Mexico.
Inventive and Creative Programs of Study
Grenoble Ecole de Management offers undergraduate, postgraduate, doctoral, and Executive Education courses, as well as MOOCs.
Their selection of undergraduate courses includes:
-Bachelor in International Business - English Track
A Bachelor degree for students wishing to develop international business skills and knowledge in areas as varied as marketing, management and sales.
-International Summer School
A four week-Summer Program; three in Grenoble and a week in Paris. The program is made up of two business modules and a course on French Language and Culture.
-Undergraduate Certificate - CIB or CBS
Semester program: choose between a Certificate in Business Studies, Certificate in International Business (autumn only) or Spring Semester Certificate.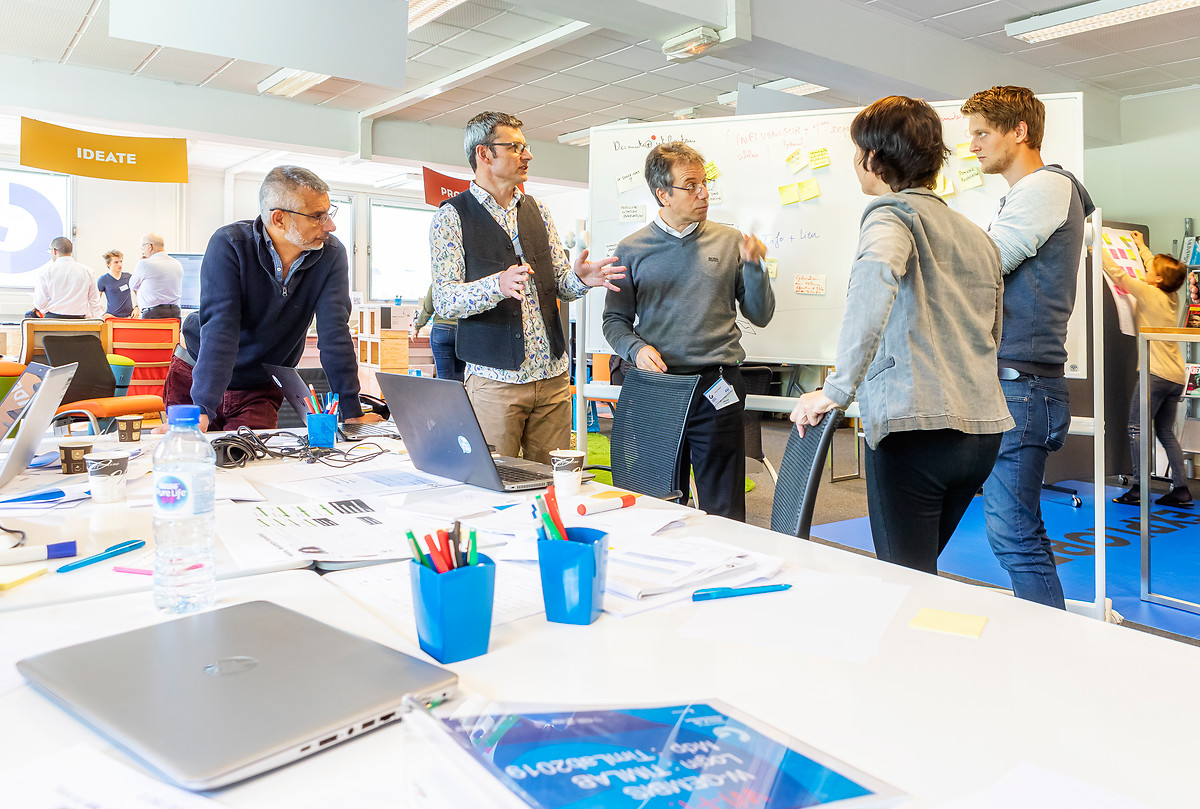 Postgraduate degrees are for students who have already completed an undergraduate degree or have enough experience in the desired field of study.
--
To download GEM's international student brochure and find out more about studying business and management in southeastern France, please fill in your details below.